This sweater dress hack has been on my mind since we launched the Elliot Sweater and Tee at the end of 2018! I don't know why it took me so long to make it since it is SO EASY! I just lengthened the pattern for my desired look and sewed it as normal. Ta-da!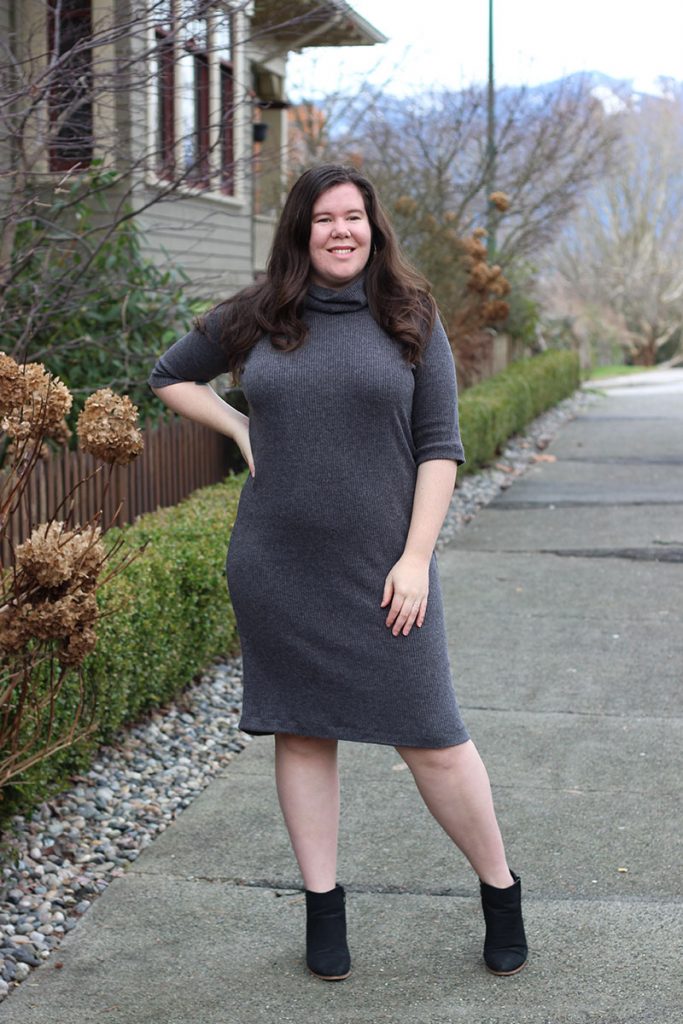 This dress is a great fit for my style. I normally shy away from 'bodycon' dresses or skirts, but this one is perfect. Not too tight, not too baggy. It is warm and cozy for the cooler months and it looks really nice and polished with the right styling.
The Elliot Sweater and Tee is 20% off this week! No coupon code required.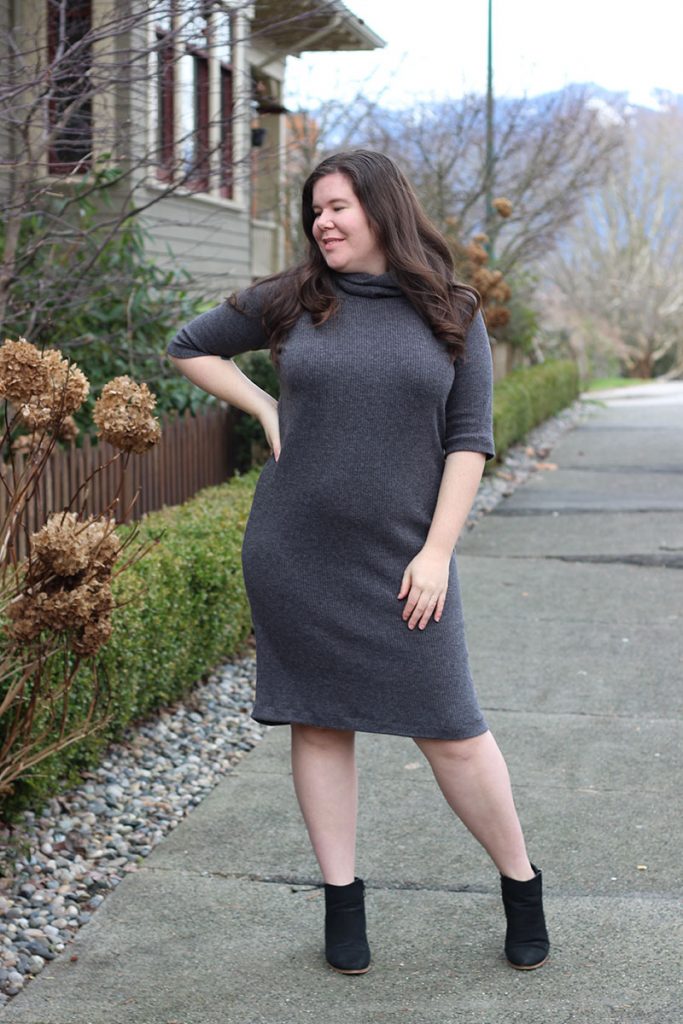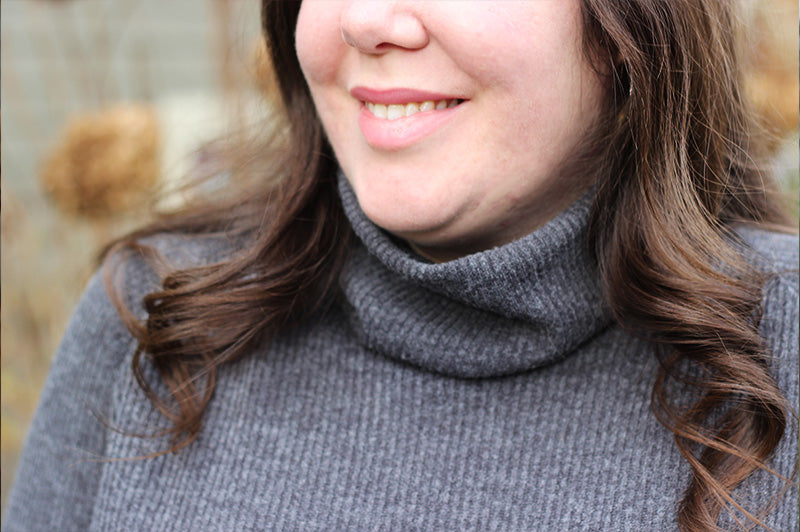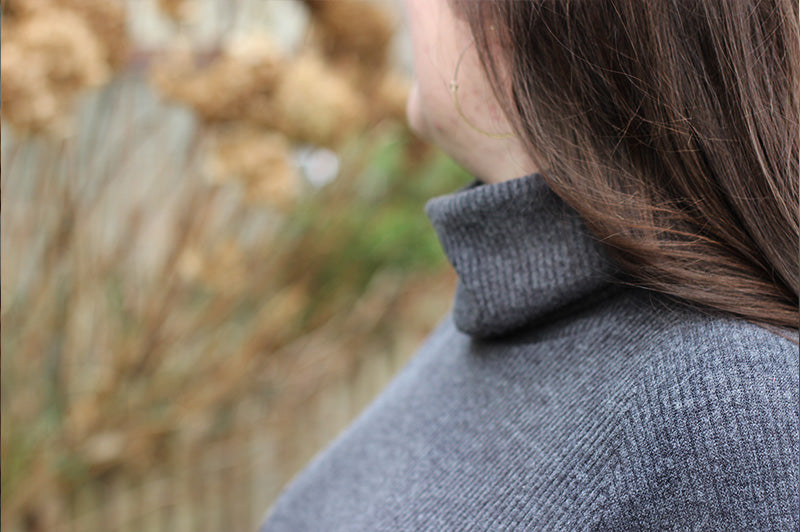 To achieve this hack I simply added length straight down on my pattern pieces. As you can see, the dress does pool at the back. I honestly don't mind this because I didn't want a super tight-fitting dress. It also has a relaxed feel that is a bit more casual.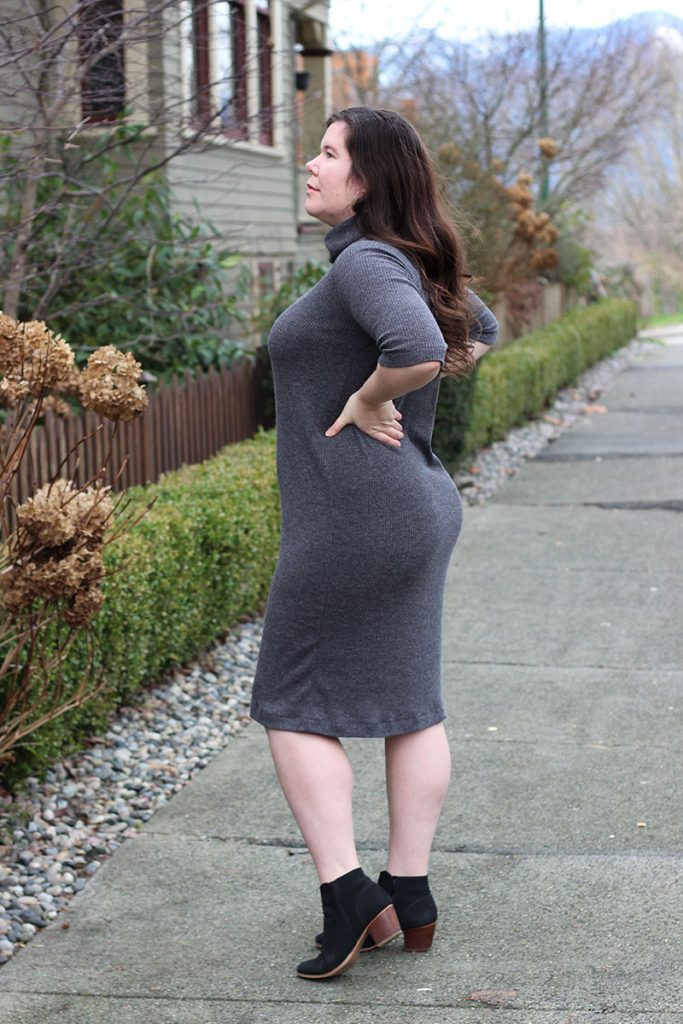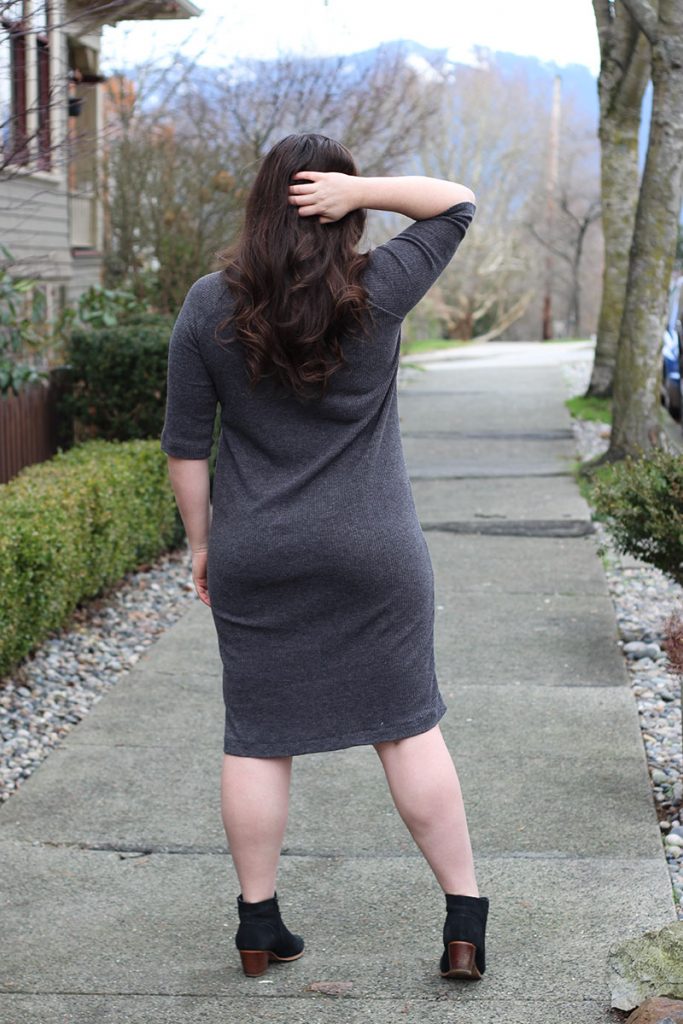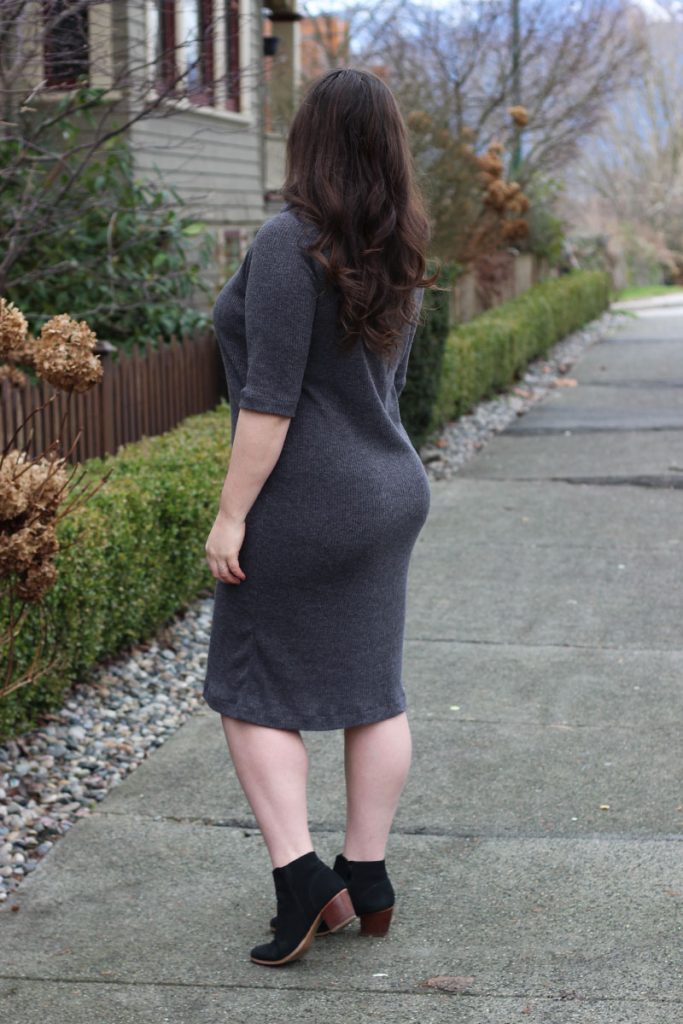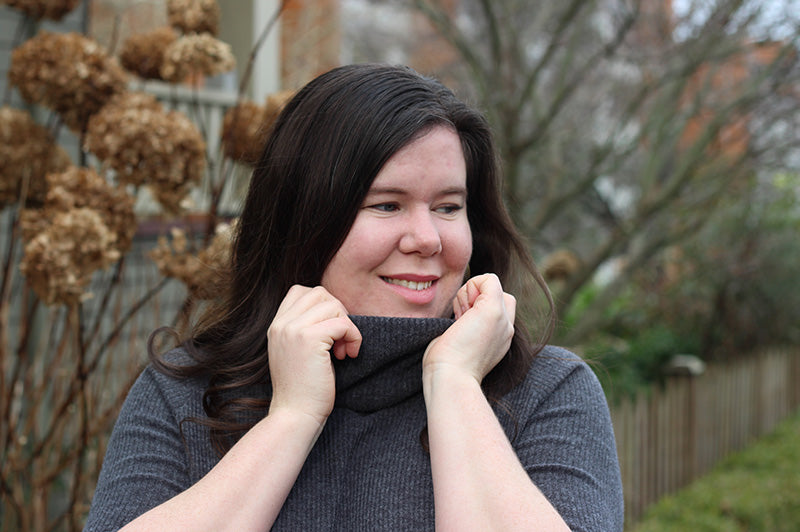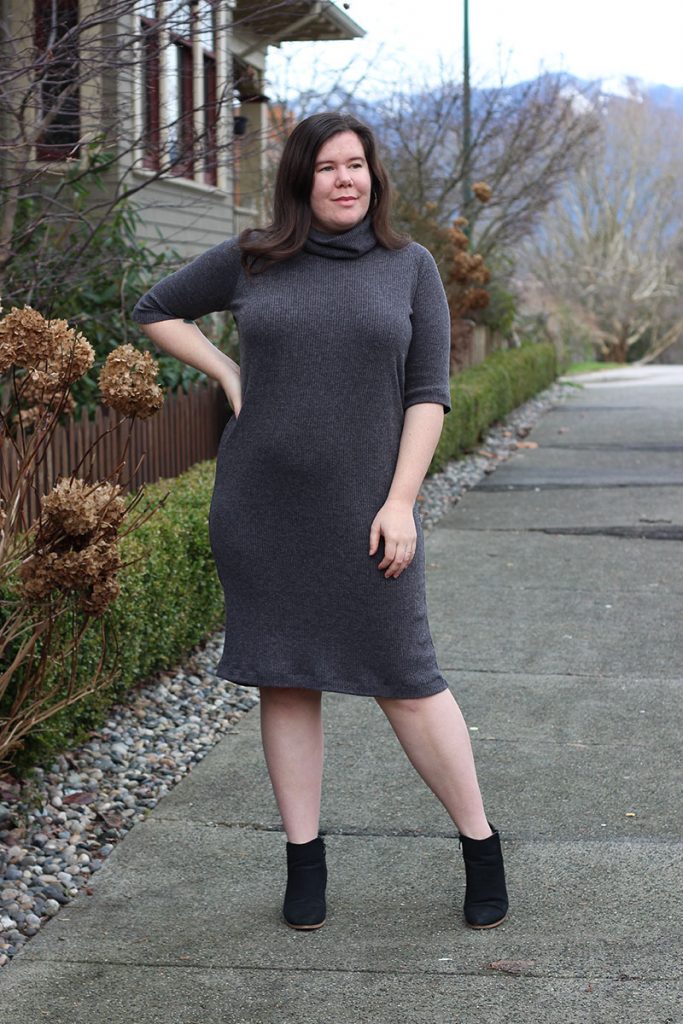 I also think this sweater dress looks really cute belted! If you crave a bit more waist definition you can play around with a tie or belt to get it.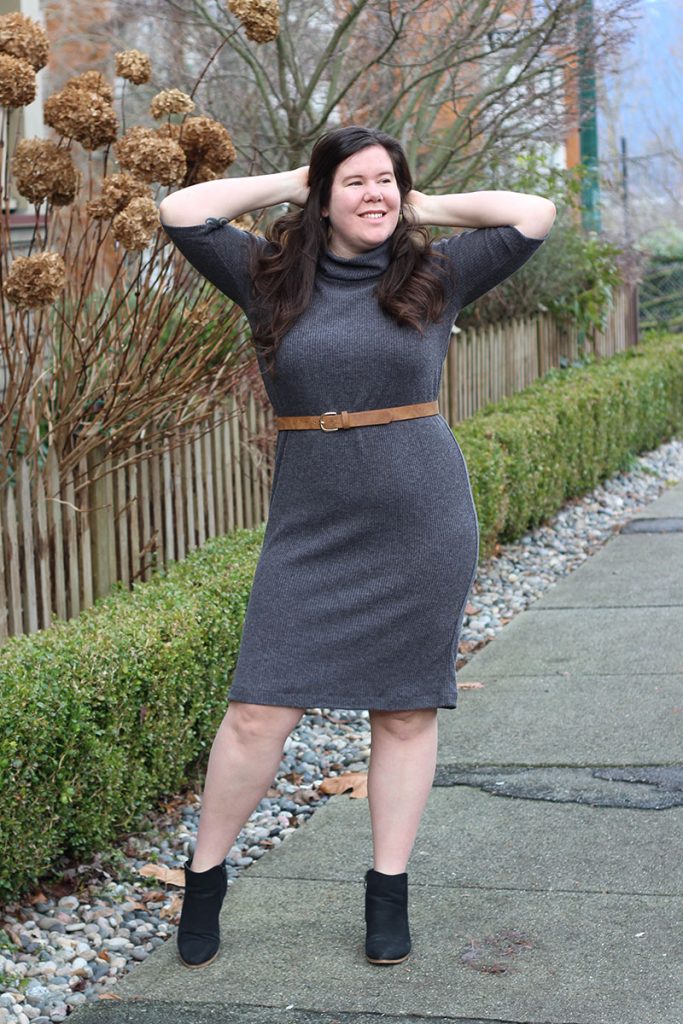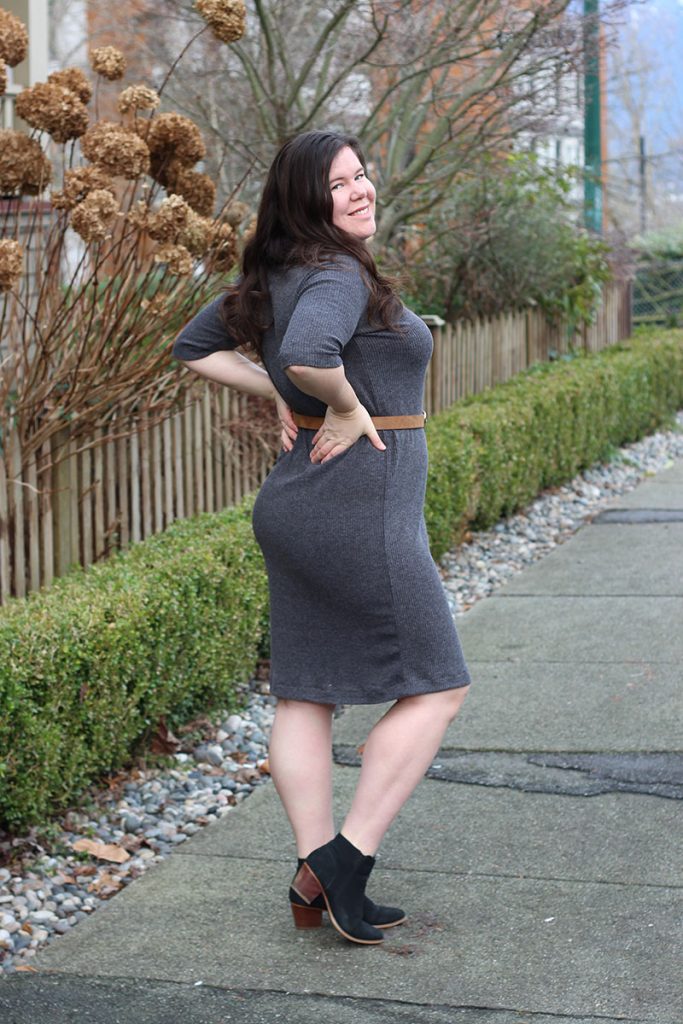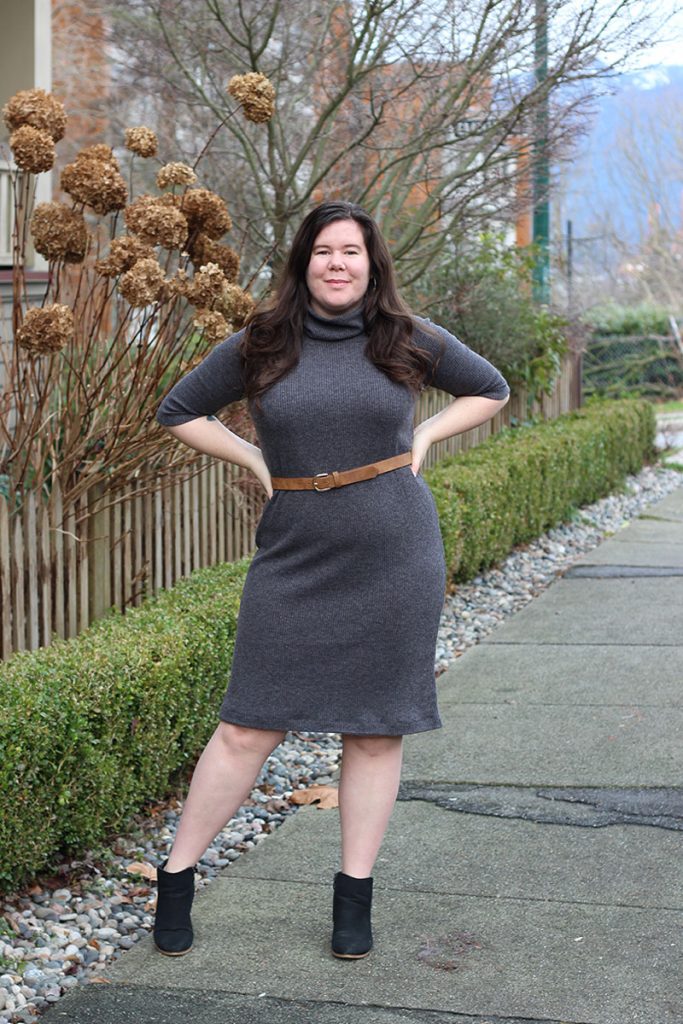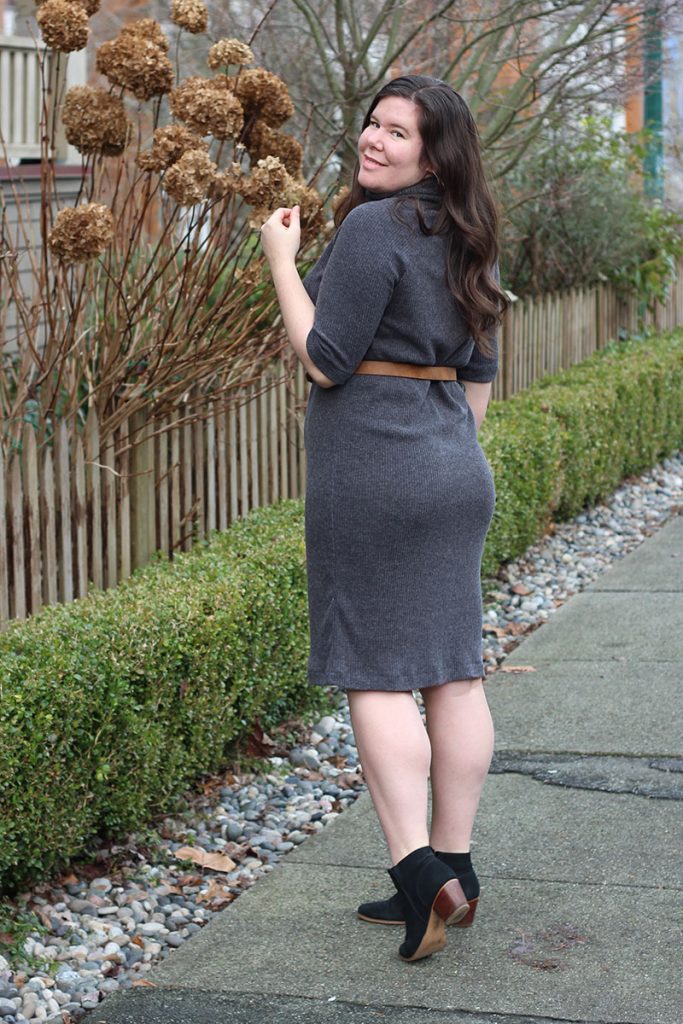 I hope you enjoyed checking out this Elliot dress hack! Elliot is 20% off this week! No coupon code required!