We have been so thankful for the great response to the Gilbert Top so far and all the fun versions you have made! You can see more on Instagram using the hashtag #GilbertTop. I love that so many of you have enjoyed sewing this top as much as I do! It really is such a fun make.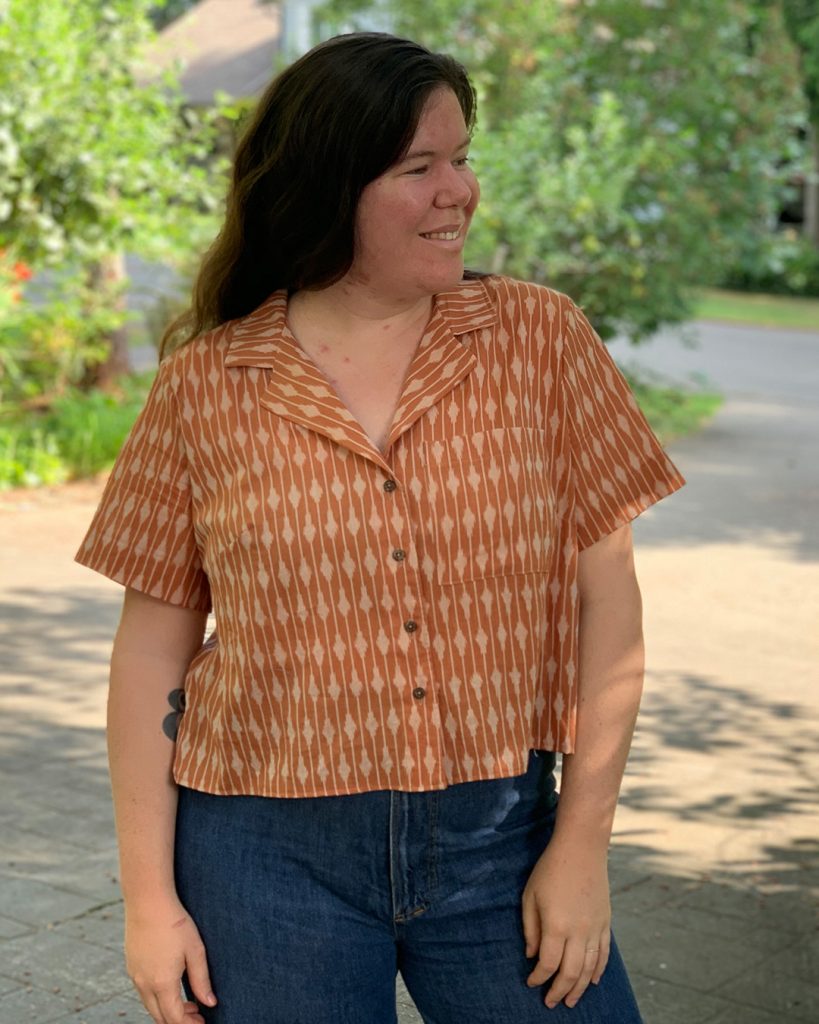 Today I want to share a simple Gilbert pattern hack with you – leaving off the front tie! View A of Gilbert is slightly cropped and features a front tie. View B is longer and has no tie. We can combine these views to achieve a cropped shirt pattern with no tie very easily. I really like this look and it pairs great with mid-high rise garments. I'm wearing mine with my beloved Persephone Pants (pattern from Anna Allen Clothing) You can even do the 'French tuck' with this length and it works really well.
This Gilbert is made from a lightweight cotton ikat from Blackbird Fabrics a while back. It is the perfect weight for a summer Gilbert and I love the orange colour with the subtle striped pattern. I have been saving this print for some time and I knew it would be great for this cropped shirt pattern hack.!
How to make a cropped Gilbert Top with no front tie
When you cut out your pattern, cut along the view A lines and cut straight to the center front and do not cut the tie. You can also fold the tie out of the way if you have already cut out the tie-front version.
You need to lengthen the front facing to extend down to the hem of the shirt. Simply lay the facing on top of the new shirt front to determine how much to lengthen.
Then, follow the instructions for view B when it comes time to sew the front facing and hem. You can choose whichever sleeve option you like best!
Another slight modification we made for this version was to sew the sleeve with a deeper (2″) hem. You can choose to turn the Gilbert sleeve under as much or as a little as you like because the arm seam is straight. We love that it is so easy to adjust!
I also wanted to show how the Gilbert top looks when buttoned up a little higher. You get to decide how many buttons and where they go! I have pinned mine (see pics below) to show you a couple of looks. You can button it all the way up if you like, but this camp collar style looks best when a little bit is left loose to fold down (in our opinion).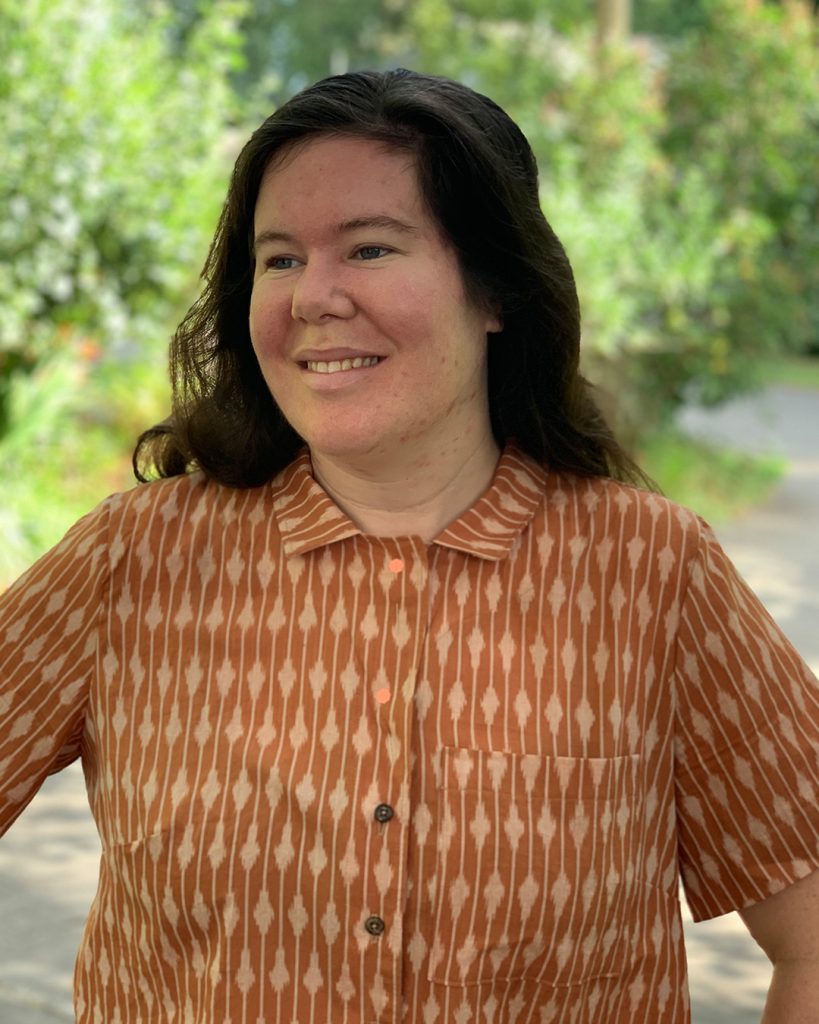 That's all there is to this simple hack. Let us know what other modifications you may be interested in for this pattern! Happy sewing!