I just can't get enough of the Ashton Top with sleeves since we released this handy expansion pack! We've hacked the butterfly sleeve view into a dress already (see here) and I thought a shorter dress with the long sleeves would be really great, too. I envisioned a go-go dancer inspired look that I could wear with tights and boots so here we are! It's short, it's denim, it's fab!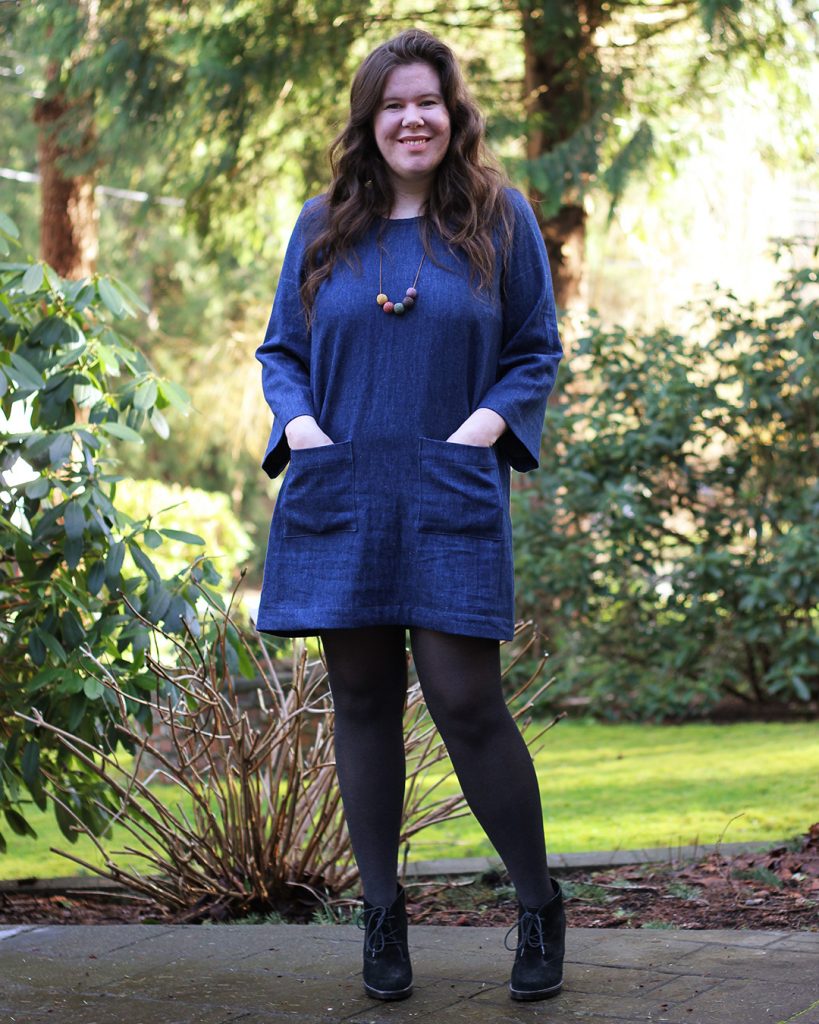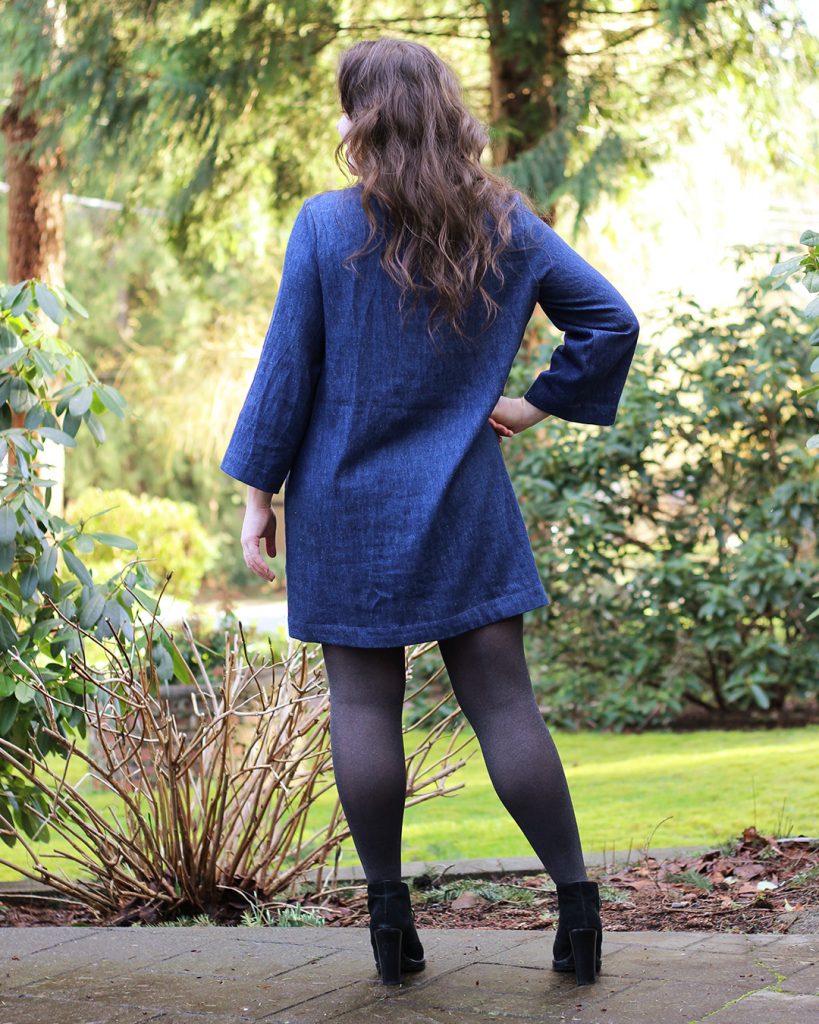 Speaking of denim, this fabric is one of my favourites at the moment. I have made several things with it and I love the weight and the way it wears with age. This is 6oz Hemp & Organic Cotton Denim from Blackbird Fabrics. The weight is really nice for so many garments, and as this dress gets worn and washed the seam lines will start to weather and lighten just like a well-worn pair of jeans.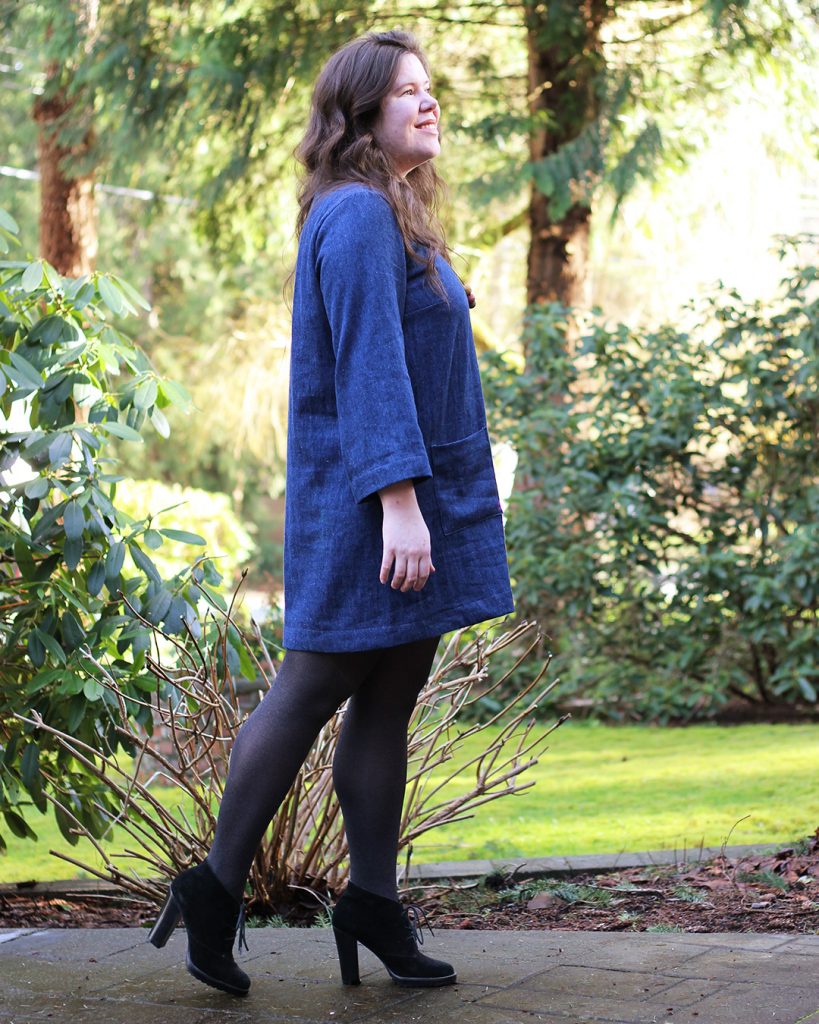 For this Ashton dress hack, we extended the Ashton Top down from the hemline to add length. We followed the angle of the side seam and there is plenty of room at the hips for me. If you usually grade out at the hips, you may want to do so here too. Measure the pattern at the hips to see if you need more room. See my other dress hack post for detailed instructions on how to lengthen the pattern!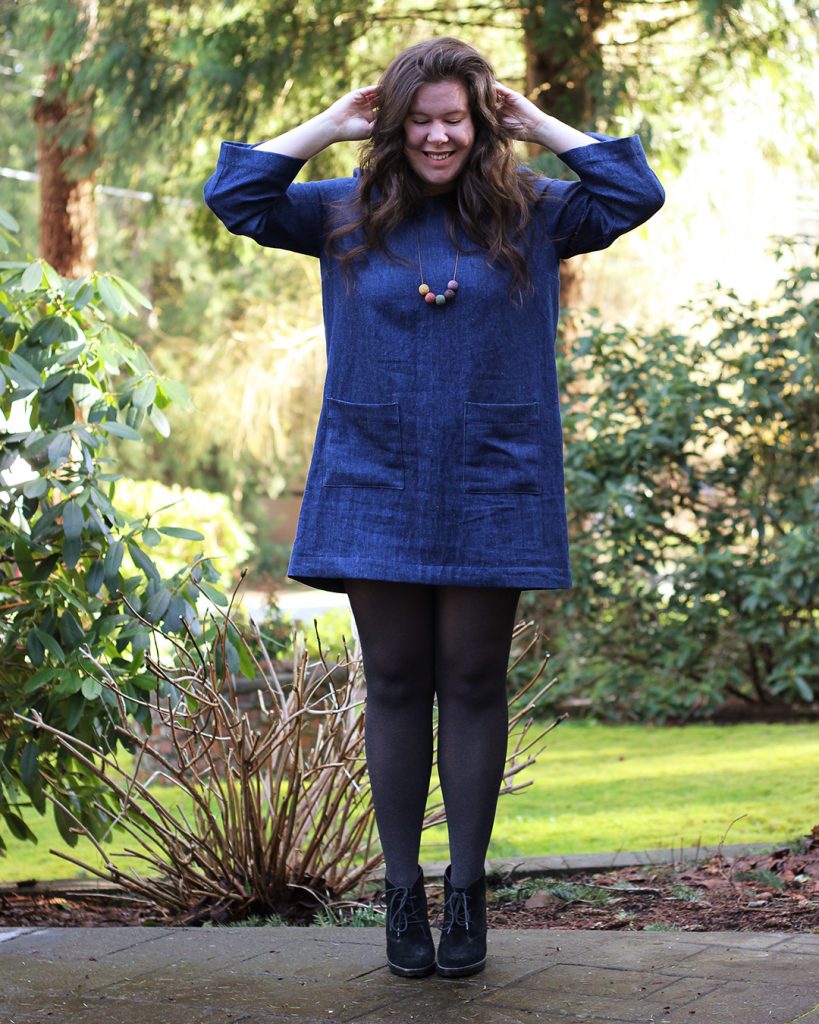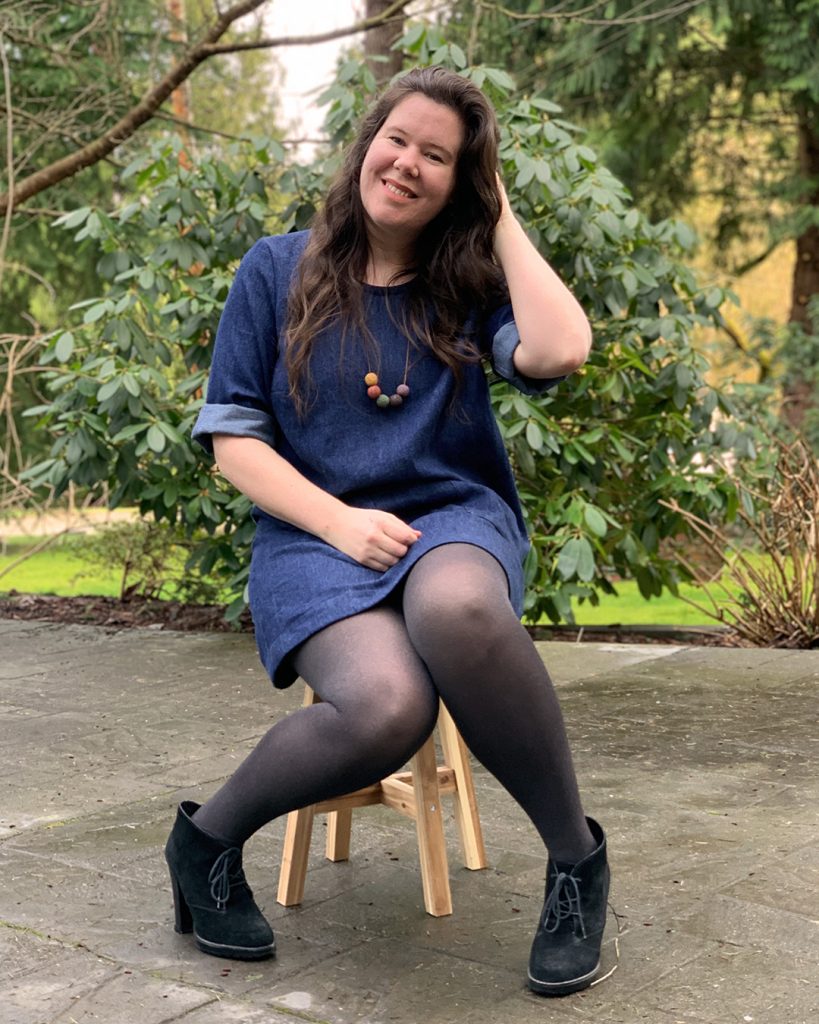 I added 10" in length to my Ashton Top for this mini dress. It's pretty short! In hindsight, I probably should have added about 12". I might even un-hem the bottom of the dress after it has weathered a bit in the wash and go with a raw hem at the bottom, which I think would look really cool.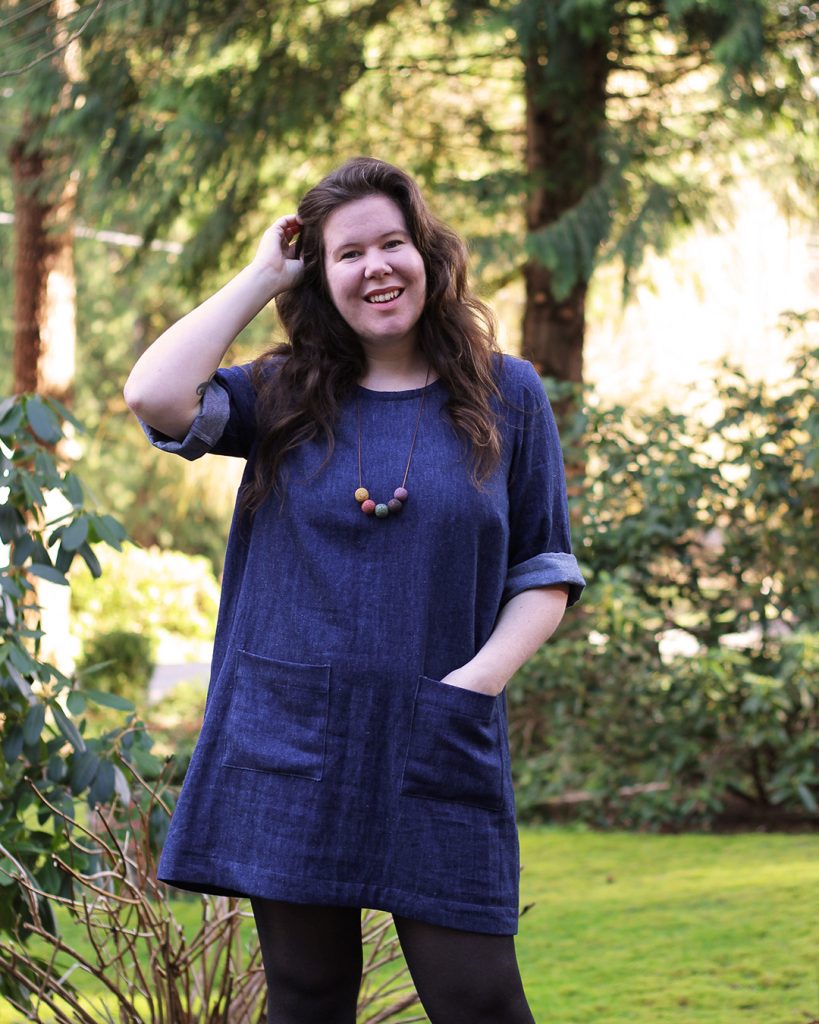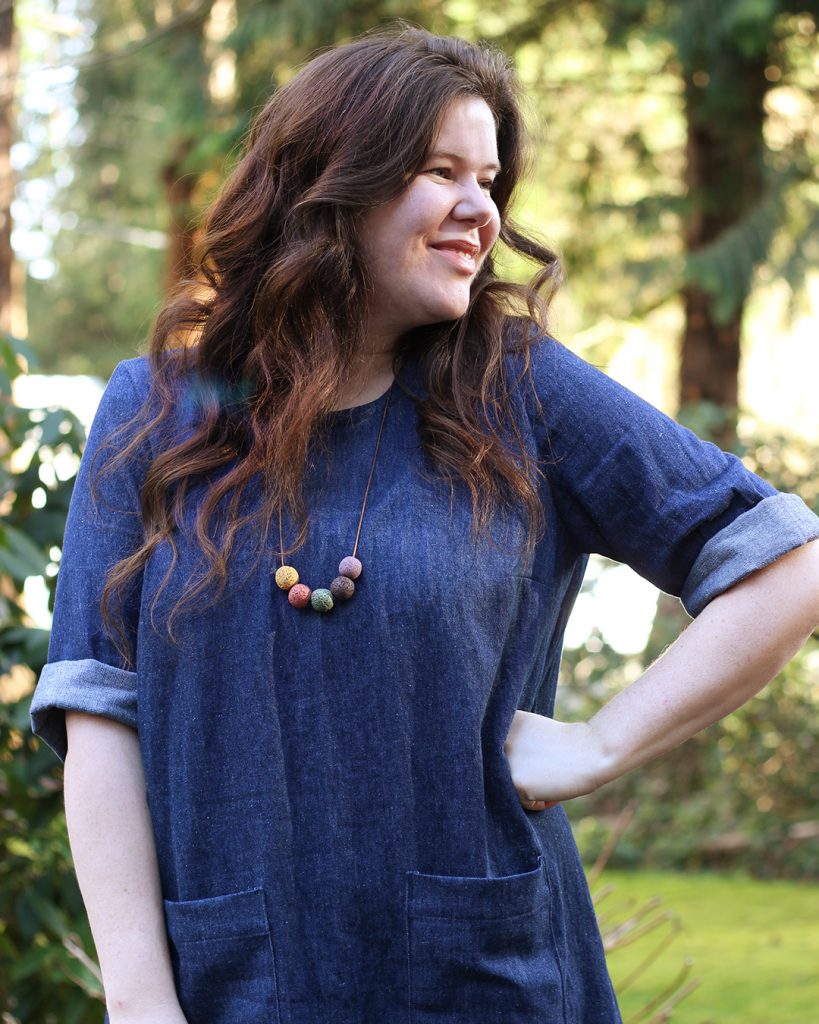 I love how this garment as a cute winter dress paired with tights and I can also see it being a great dress for all other seasons! My preferred way to style the long sleeve Ashton Top is with the sleeves rolled up to the elbow and this denim is ideal for that. The lighter side of the denim adds some fun visual interest.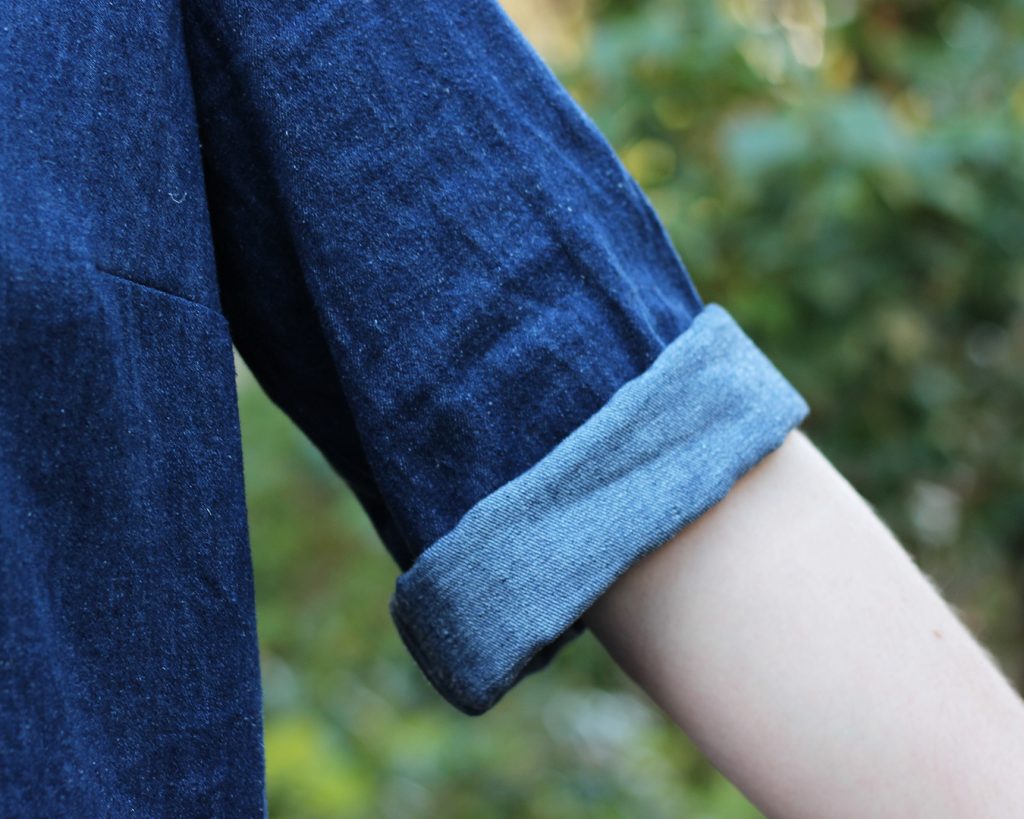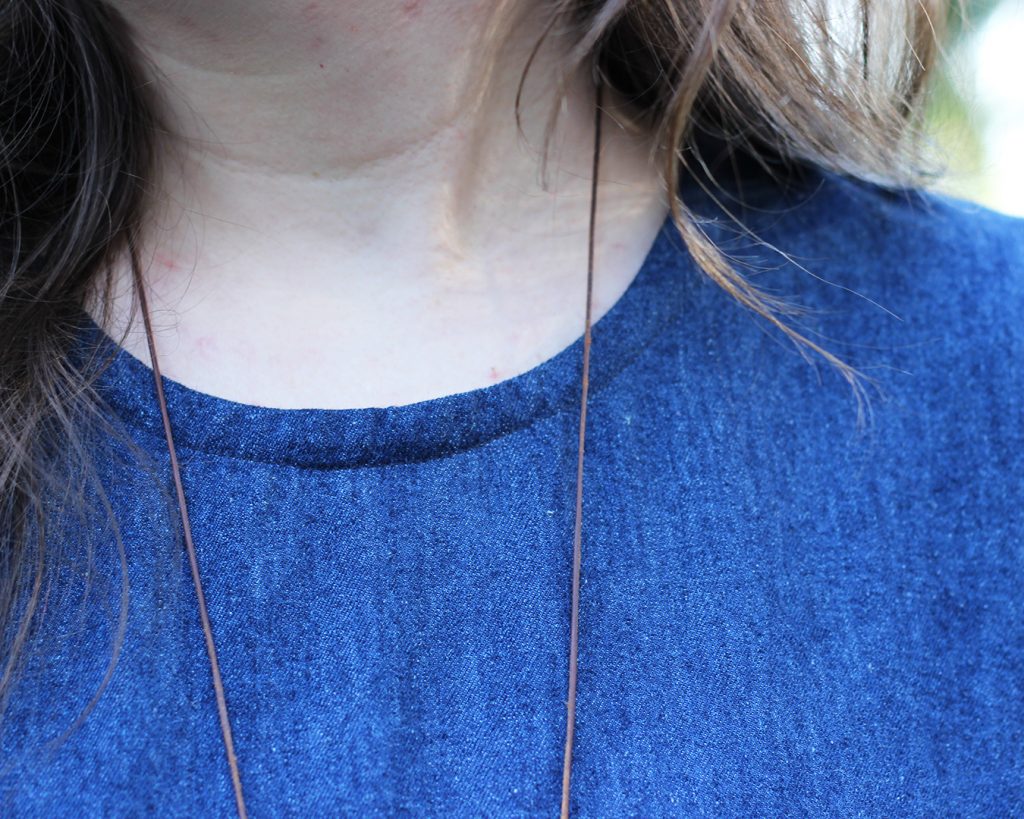 We took lots of pictures of the details on this dress because I want to re-photograph it in a few months and show you how it has aged. I expect there will be really pretty wavy bumps along the seam lines and white creases forming in the fabric. This may sound like a bad thing, but with denim and linen, I find this natural weathering to be so beautiful! I look forward to sharing again later so we can compare.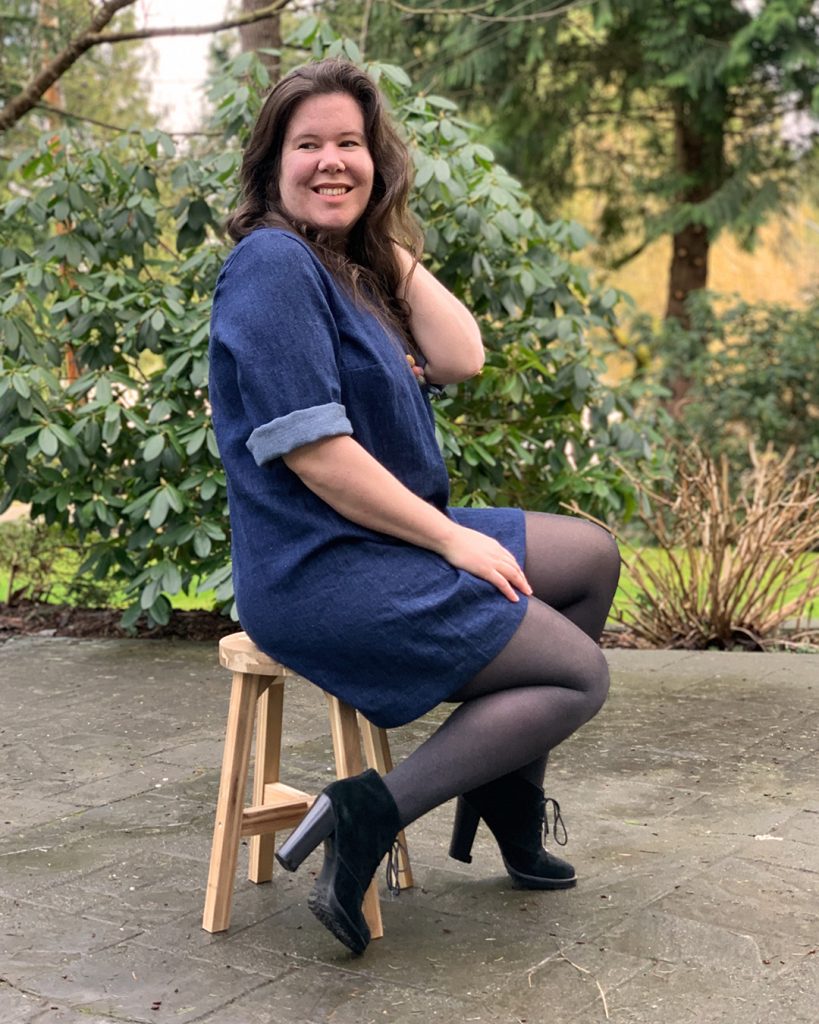 Thanks for checking out this Ashton Top dress hack! You can see the Ashton Top here, the Ashton Sleeves Expansion Pack here and our other Ashton Hacks here!
Happy sewing!
Helen