We are continuing our guest blogging series with another Reynolds pattern review from a fellow sewist! We know how important it is to see different versions of a pattern and get real feedback from the community, which is why we now welcome paid guest bloggers to make the final version of the pattern and share their opinions on the design! This is just one more way for us to showcase new patterns on different bodies and in different fabrics!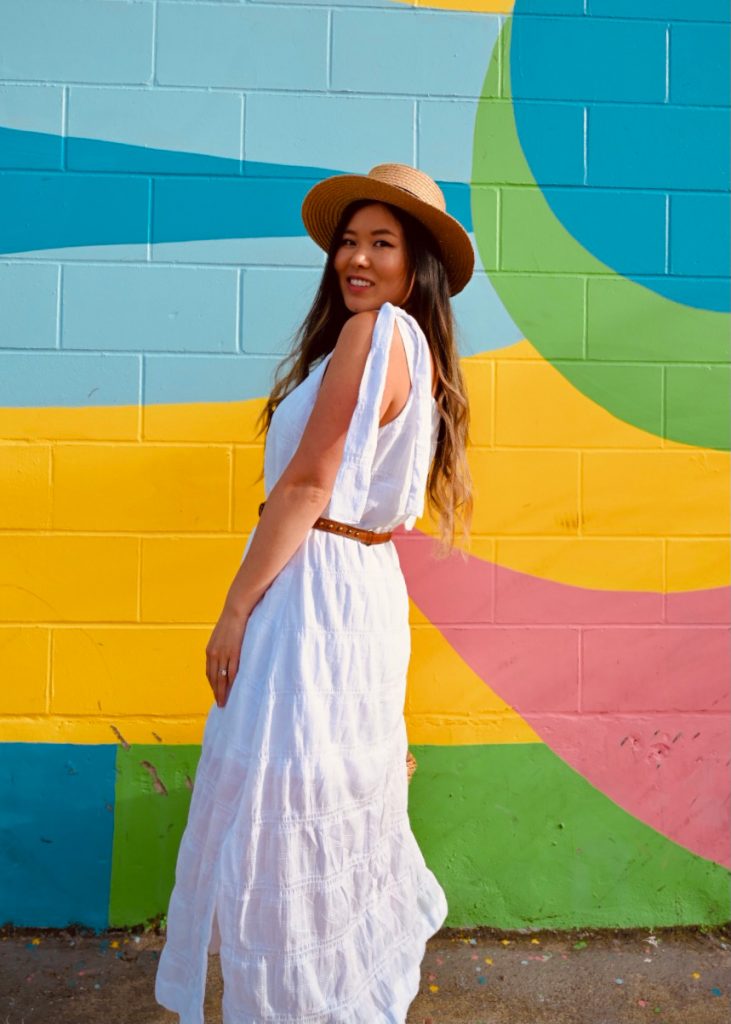 Today we are so excited to introduce Candice of @sewbakemake and the Sew Bake Make blog to share her thoughts on the Reynolds Top and Dress! Candice is a fellow resident of British Columbia, sewing hack enthusiast, and indie pattern designer. She first caught our eye with her incredible photography and helpful series of sewing tutorials on Instagram Reels. Let's see what she has to say about our latest pattern release!
Note: I ask my guest bloggers to be honest! I want you to hear what they thought of the pattern, things they might change for next time, and how they feel in the garment! You know, the real sewing experience! This post is their own and all opinions are honest.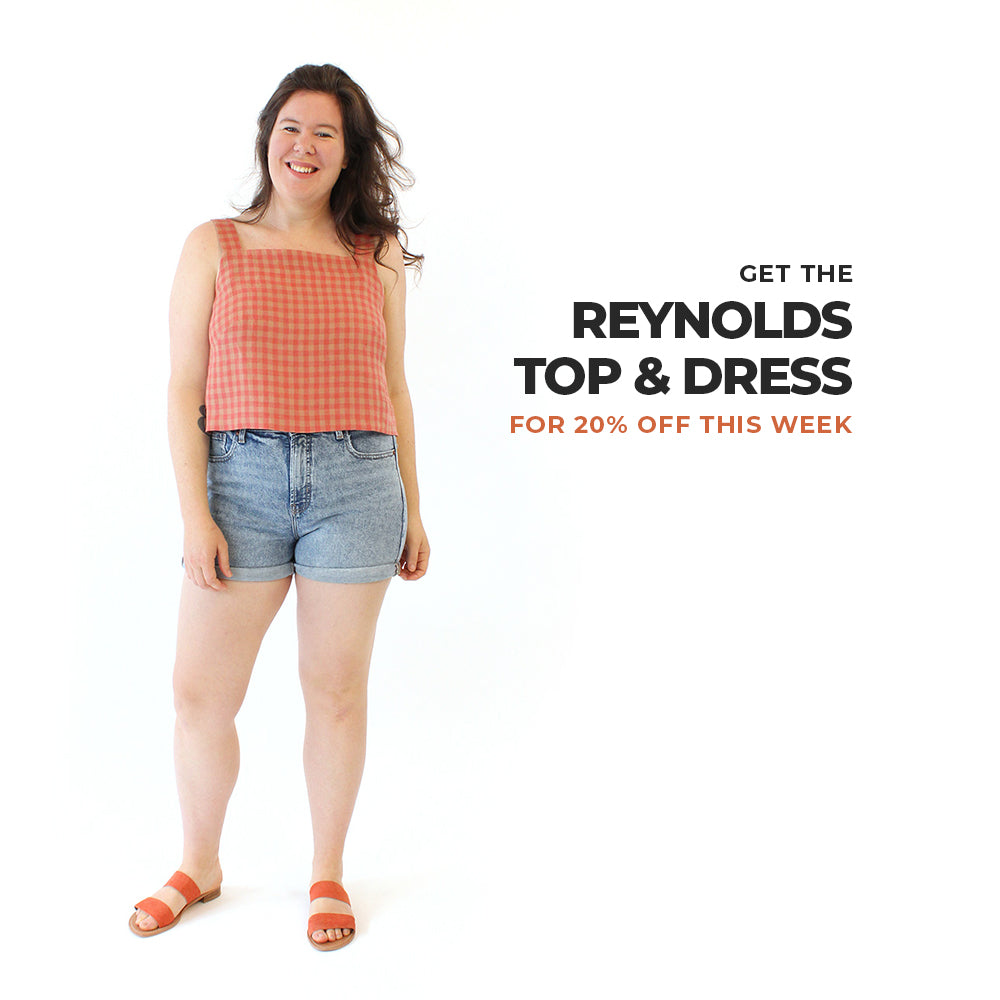 Reynolds Dress and Top by Helen's Closet
I am so excited to be writing a guest post for Helen's Closet! I think Helen was the first indie sewing pattern designer that I heard about when I first started sewing in 2019. I remember being at the fabric store, overhearing some people talking about the new Yanta Overalls, and immediately looking up her patterns when I got home.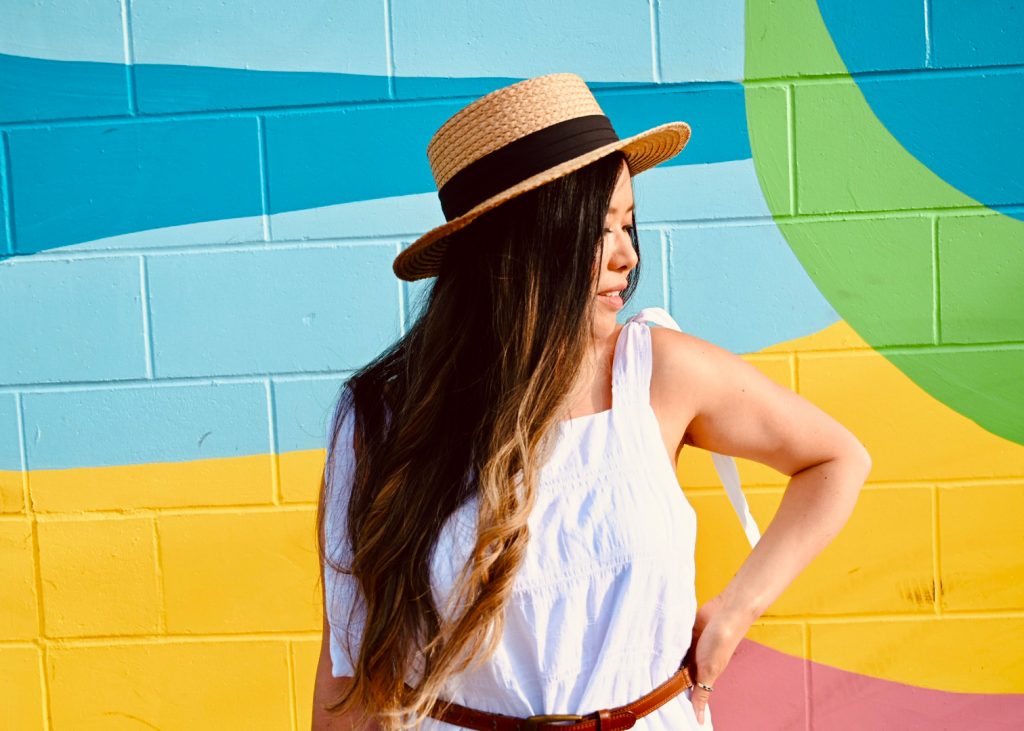 I'm a self-taught sewist and took up sewing during my maternity leave in 2019. I have a 2.5 year old son, and live with my family in beautiful Vancouver, BC.
I started by making baby bibs, but shortly after, discovered the garment sewing world and it quickly became my biggest obsession! I've recently started dipping my toes into pattern design, and have released a few sewing patterns of my own and started a little indie sewing company with my friend Lindsey called Staystitch Pattern Co.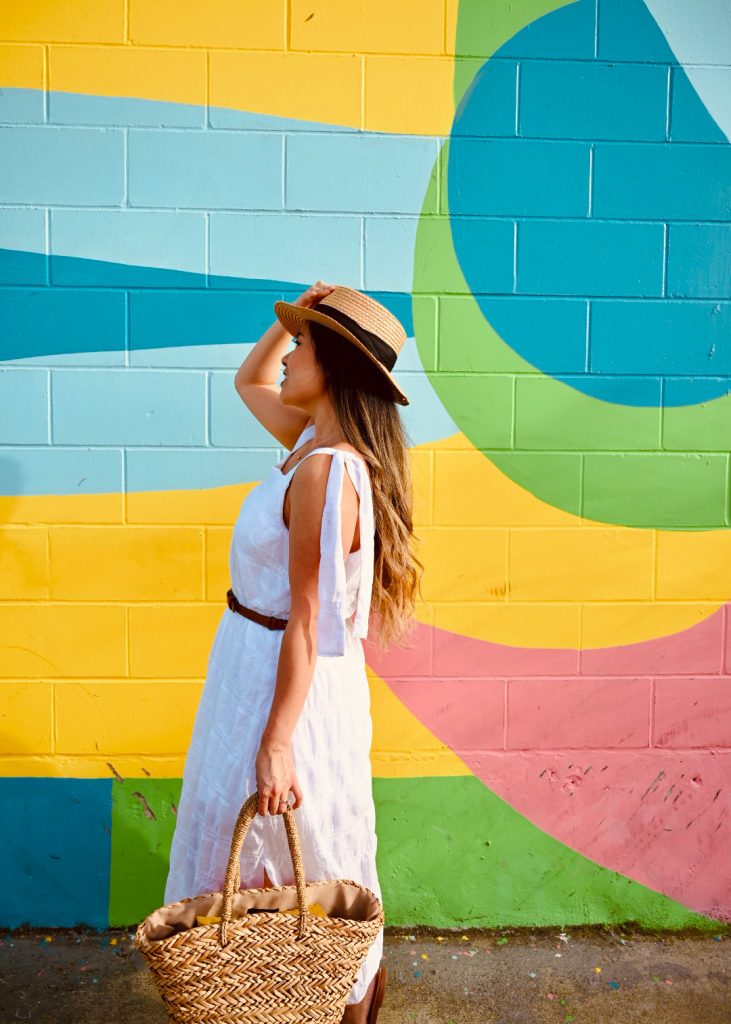 I've used a number of Helen's Closet Patterns, and they are some of my absolute favourite patterns to use. They are so well drafted, and are incredibly detailed and informative. Helen makes garment sewing super approachable for beginners, while still offering patterns that are interesting and satisfying to sew for more intermediate sewists. I have learned so many skills and sewing techniques from Helen's Closet Patterns. I think with each pattern I've sewn, I've learned something new!
The Pattern:
The Reynolds Top and Dress Pattern is designed for woven fabrics, and is a simple pull-on style (no closures—yay!) with a square neckline, side bust darts and a facing. It also features wide straps, a wide hem, and mitered corners for the dress version. It features 3 views: a top version, a short dress version, and a long dress version with a slit.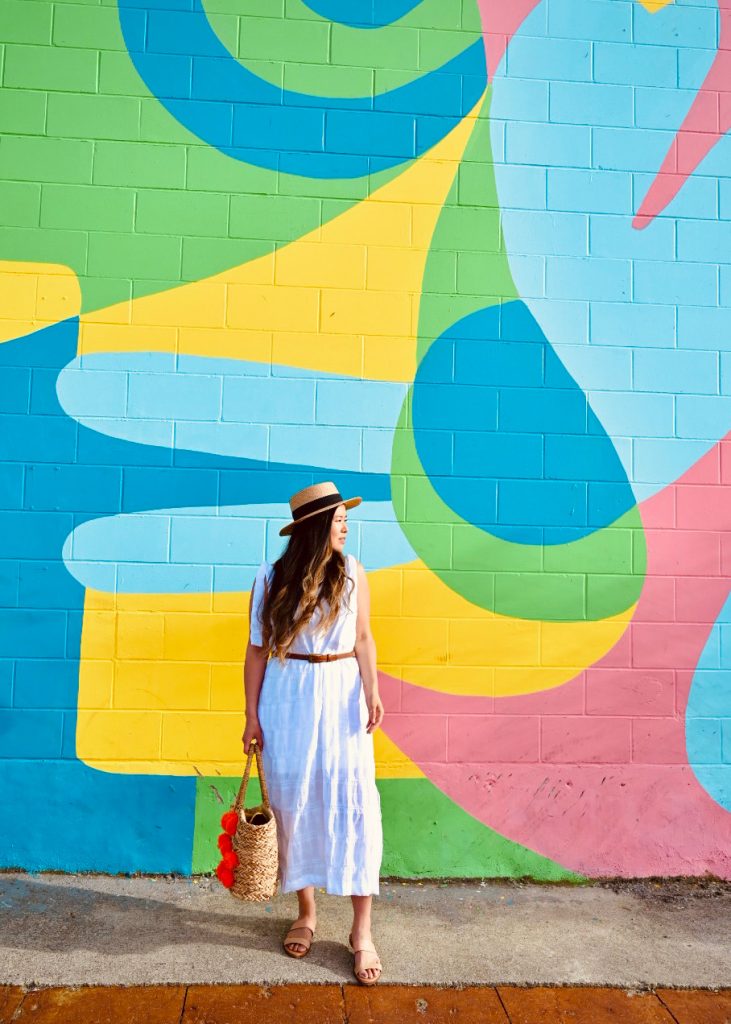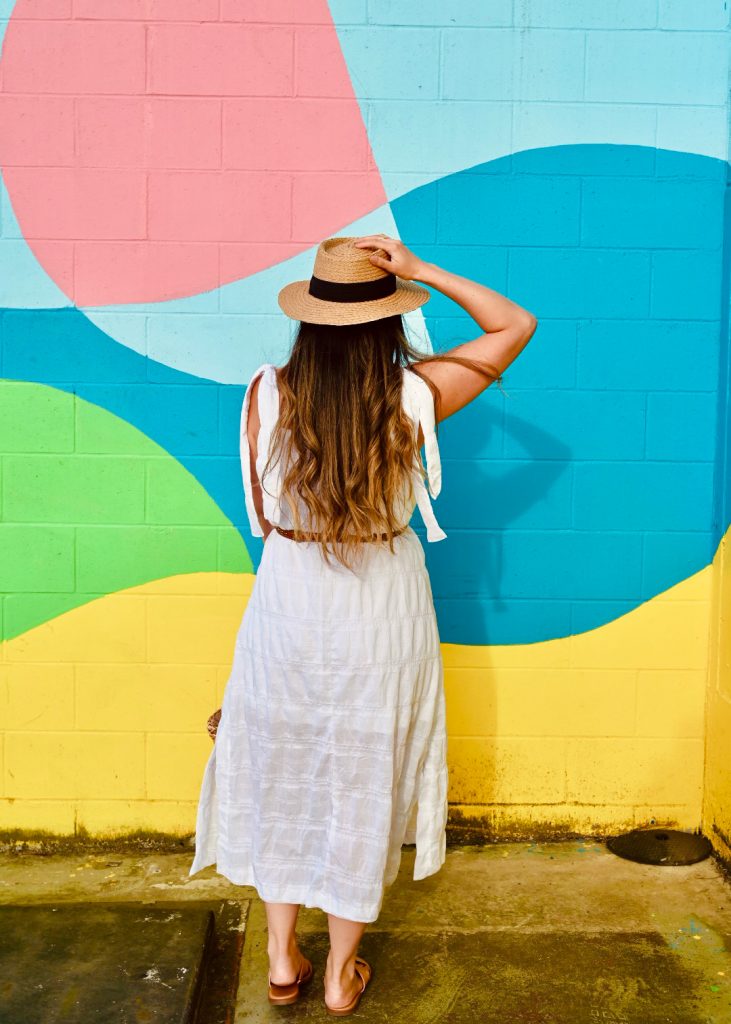 The pattern comes in a very inclusive size range and 2 cup size options, which is awesome (the hip measurements range from 33″/84 cm to 62″/157.5 cm).
I immediately loved the pattern as soon as I saw it—I love the high square neck detail, and the silhouette is right up my alley. I made both the top version and the long dress version. They're such amazing staple pieces for summer!
Printing/Size/Cutting:
I really appreciate that Helen's Closet Patterns are layered, it makes for easy cutting and grading when needed. I also love that the patterns include tips on how to modify for fit, if needed. Patterns are drafted with specific measurements and heights in mind, so if you don't fit into those measurements, you have to make adjustments. This is standard with all patterns, but I really like that Helen's patterns include lots of info on how to assess fit, how to grade, and how to lengthen and shorten the pattern if necessary!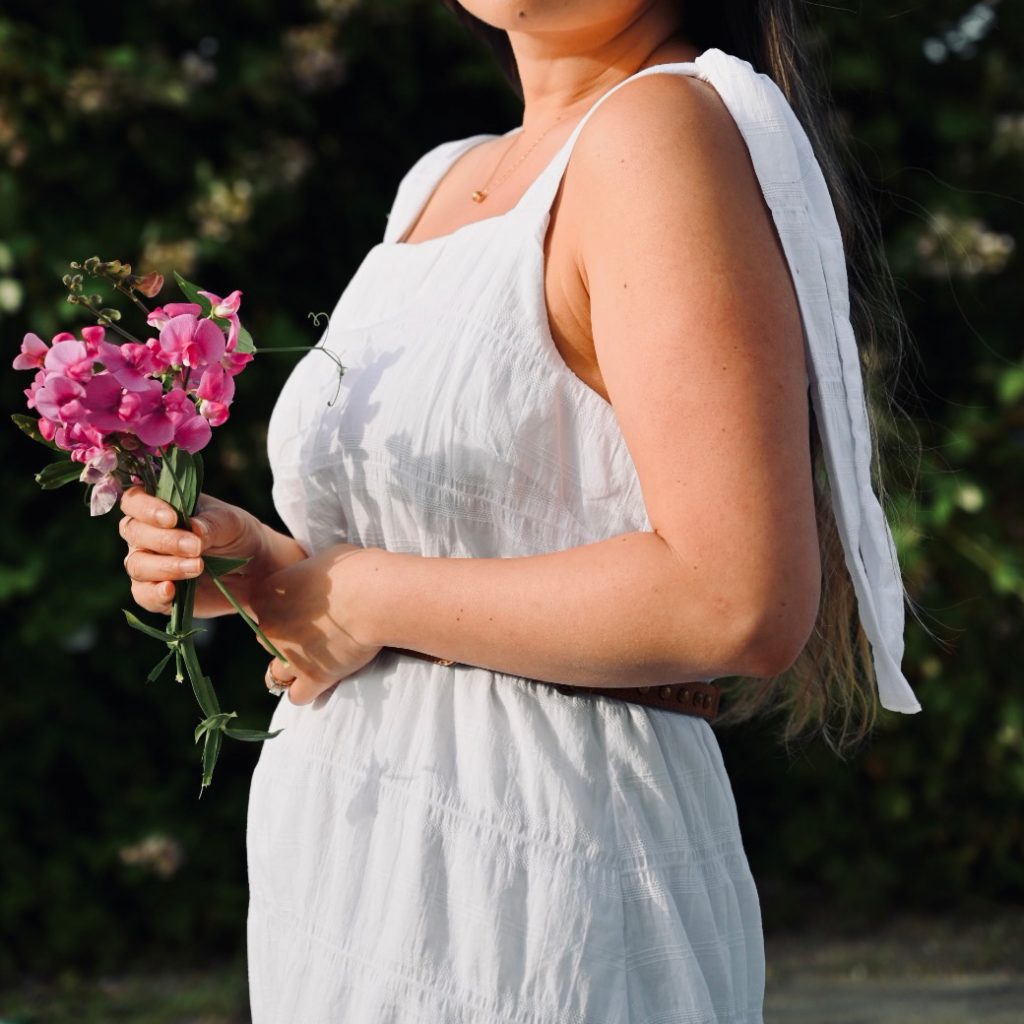 A new addition that I noticed is that the size chart is now printed directly on the pattern pieces, which I find super useful! I have often gone to cut out a pattern and forgotten what size I needed to cut, so this is a lovely touch!
Fabric:
I chose a washed linen in chartreuse for the top version, and a smocked cotton voile for the dress version, both from Blackbird Fabrics. For the dress, I added a lining, since my fabric was quite sheer. I used a viscose linen blend, which worked perfectly, and just cut two fronts and two backs, then assembled per the instructions.
Size and Modifications:
Top: I was a size 12 according to the measurements chart (B: 38" / 96.5 cm W: 29.5" / 75 cm H: 42" / 107 cm), and made a B cup in size 12. The fit was spot on—there is just enough ease, and the length of the straps and hem were perfect for me (I am the same height as what the pattern is drafted for at 5'6″ / 168 cm).
Dress: for the dress, I made a size 12 in the bodice and graded to a 14 for the hips, as my hip measurement was larger than the size 12 measurement. Although the finished garment measurements for a 12 would have fit over my hips, I wanted the dress to have the intended ease there, so decided to grade up. Helen's patterns have great instructions on how to grade, which is so helpful!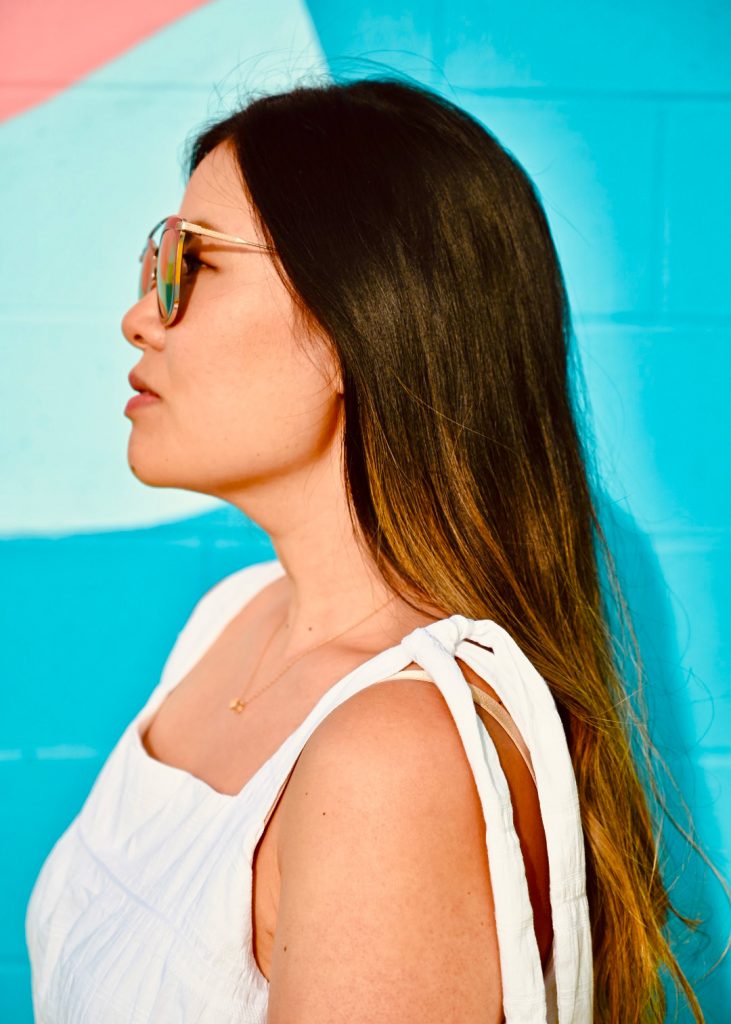 A couple additional modifications I made were to add tie straps and a lining instead of a facing for the dress since my fabric was a bit sheer. I just cut two lining pieces using the front and back pieces, then sewed them according to the instructions for the facing once they were assembled.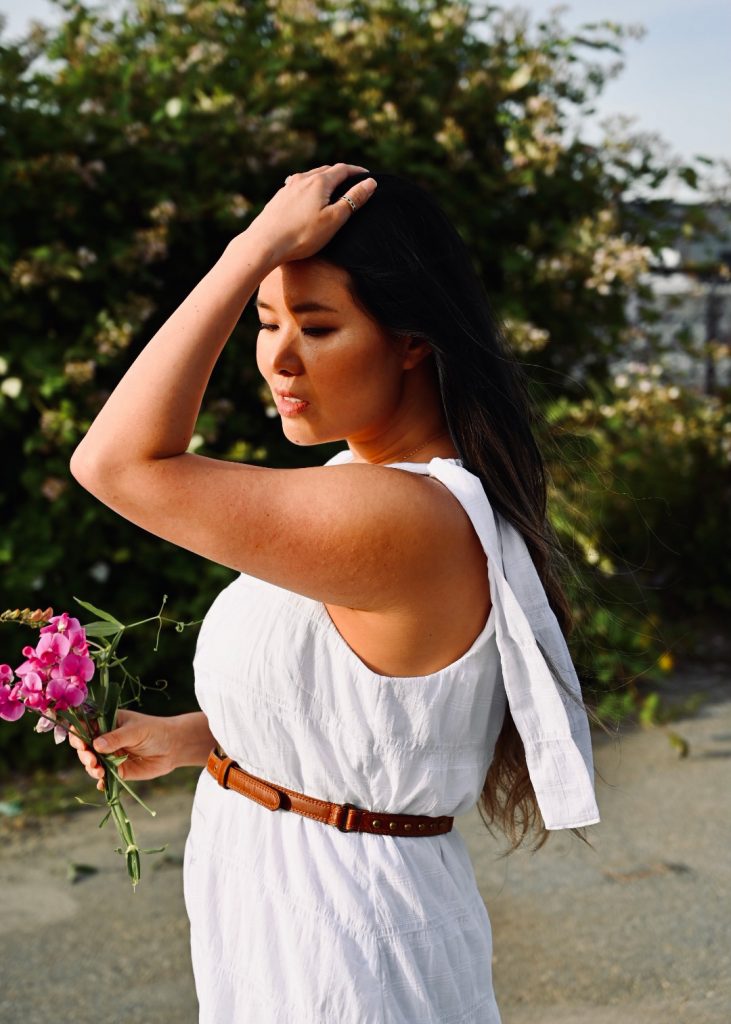 For both the top and dress, I sewed the straps at a slight angle to get a better fit.
Techniques Covered and Pattern Instructions:
Mitered Corners: The long dress view features mitered corners, which was a new technique to me. The instructions were very clear and easy to follow! I had a few problems getting them perfect, as the fabric has a little bit of stretch, but I think they turned out really nicely!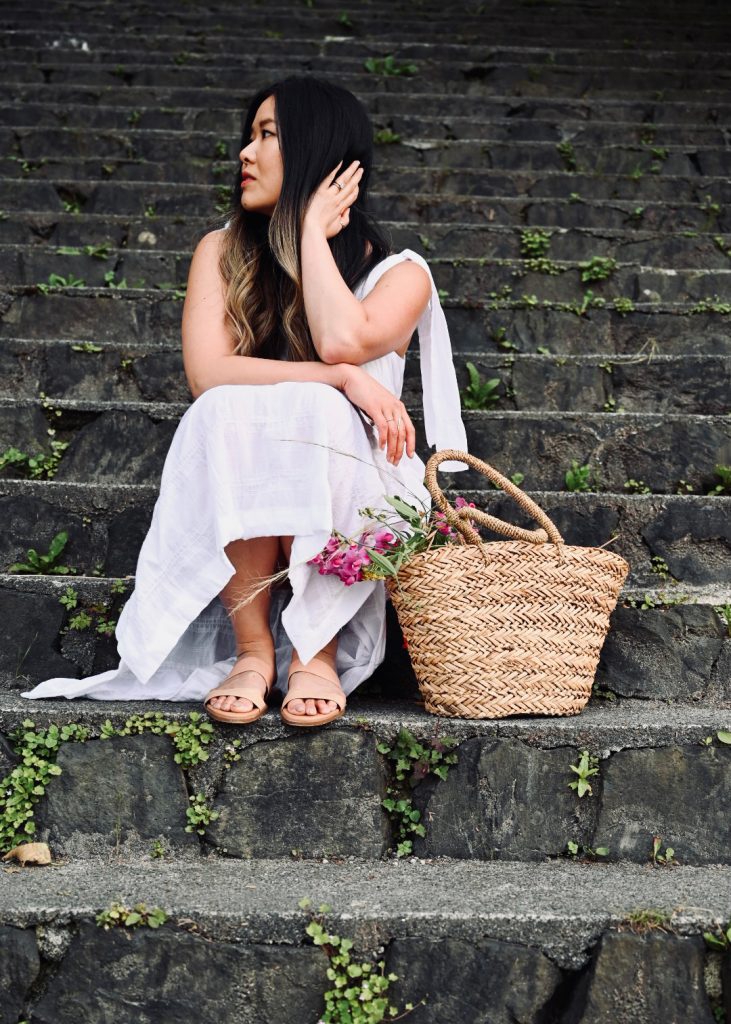 Inseam Pockets: The dress versions feature inseam pockets; construction was simple and easy to follow, and pockets are always a great feature to have!
Seam Finishes: I love that the pattern offers different seam finish options. I did a flat felled seam for the back seam of the top, and serged the side seams. I love the detail that the flat felled seam adds.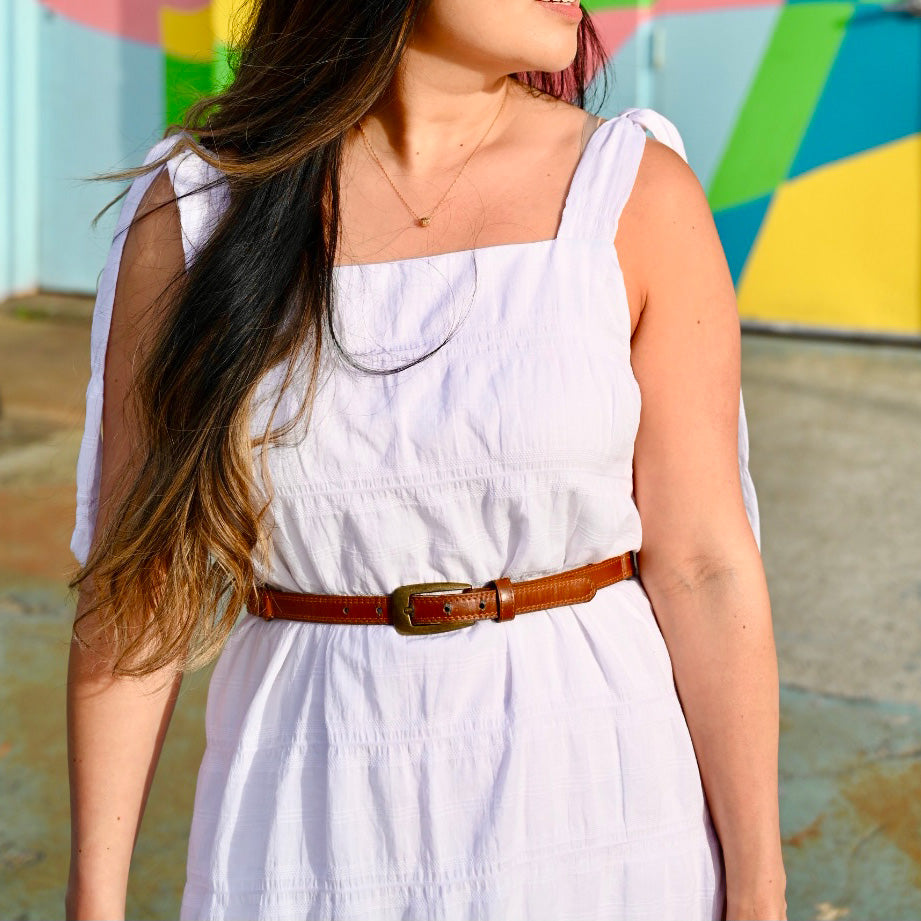 Facing: The facing was really easy to sew, and gives a really nice clean finish. I decided not to topstitch, as I prefer the look without, and it doesn't flip out at all.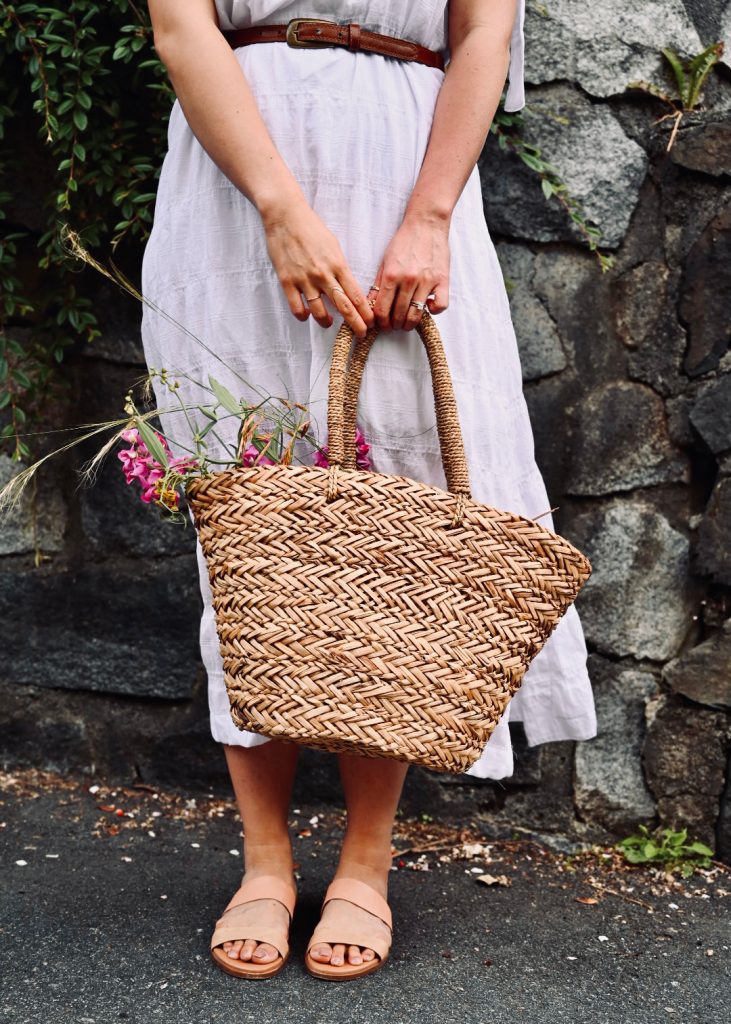 Hem: The hems of the top are pre-pressed which is nice—it makes sewing the hem a lot easier. I really appreciate when the construction is so thoughtfully considered.
Sewing the Pattern:
Overall, both the top and the dress were a joy to sew! They were straightforward and fast to sew up, and didn't require many modifications.
I ran into a little bit of trouble with the dress version—the mitered corners were a little tricky as my fabric was not the most stable due to the slight stretch it had. This also led to the main pieces not matching up 100% to the facing pieces, since the fabric stretched a little as I was handling the pieces. These issues were totally not the fault of the pattern though, just due to the tricky fabric choice!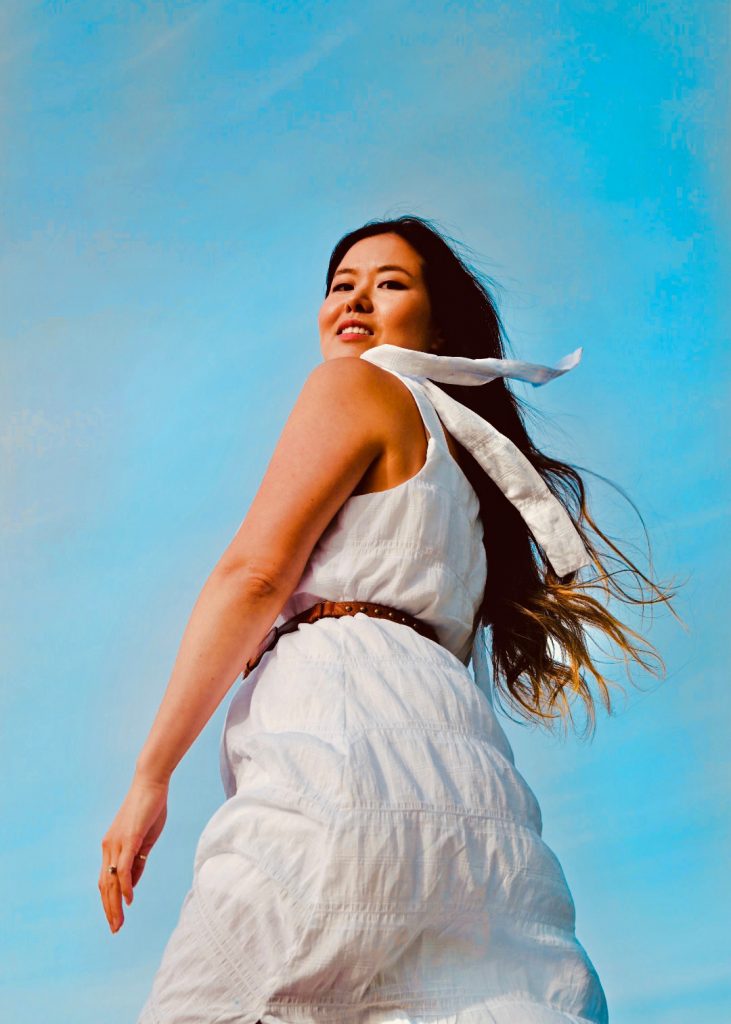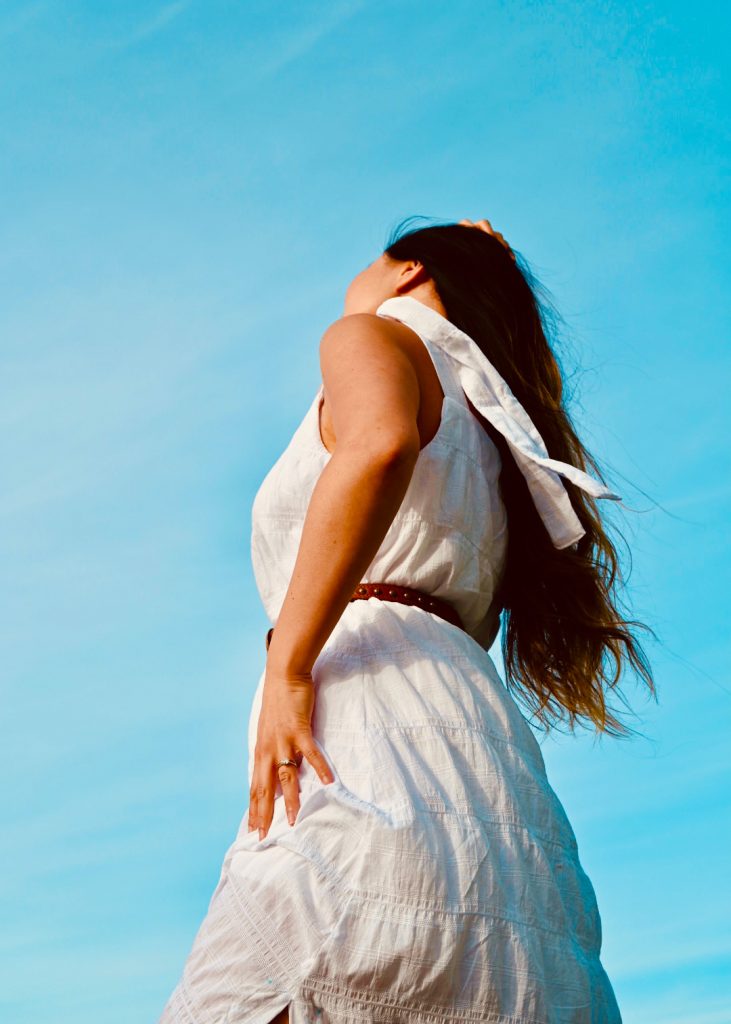 In general, I really appreciate that the pattern had lots of tips and definitions sprinkled throughout the pattern. Even though I don't really need these now, they are so great for beginners. I remember having to google almost every sewing term when just starting out, so having explanations and definitions right in the pattern instructions is so helpful.
Final Thoughts:
The previous Helen's Closet patterns I've sewn have set the bar high, but this pattern totally met and exceeded those expectations! The drafting, fit, instructions and construction methods were all A+. I loved sewing both views—they were quick and easy to sew, and I love the final results. I know both pieces will be in heavy rotation this summer!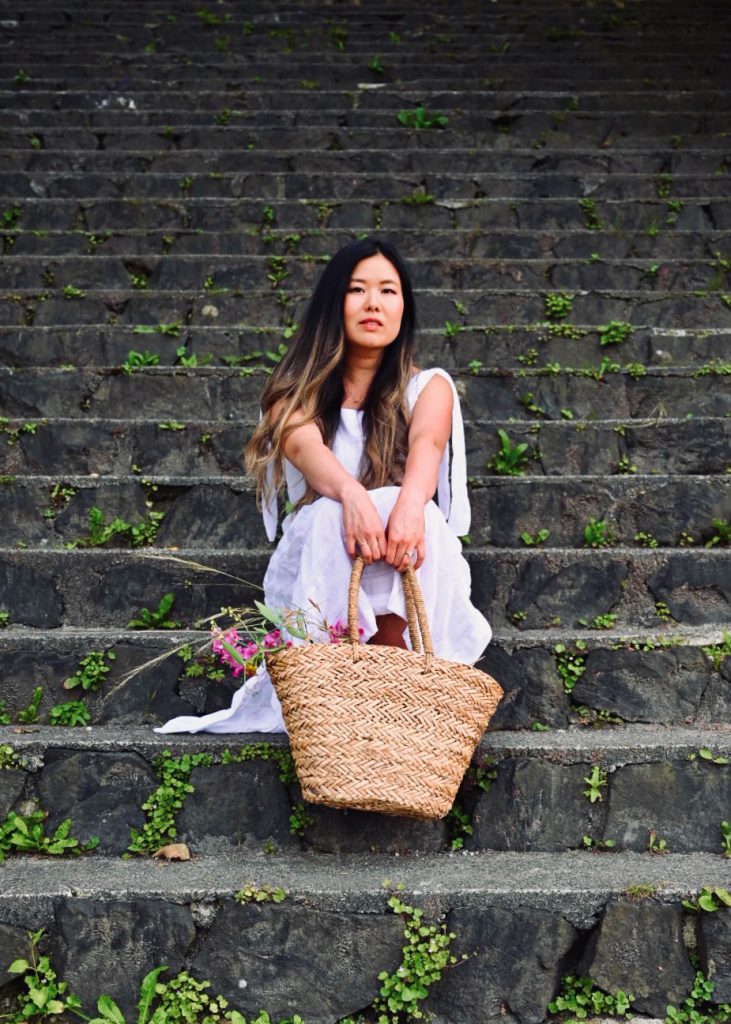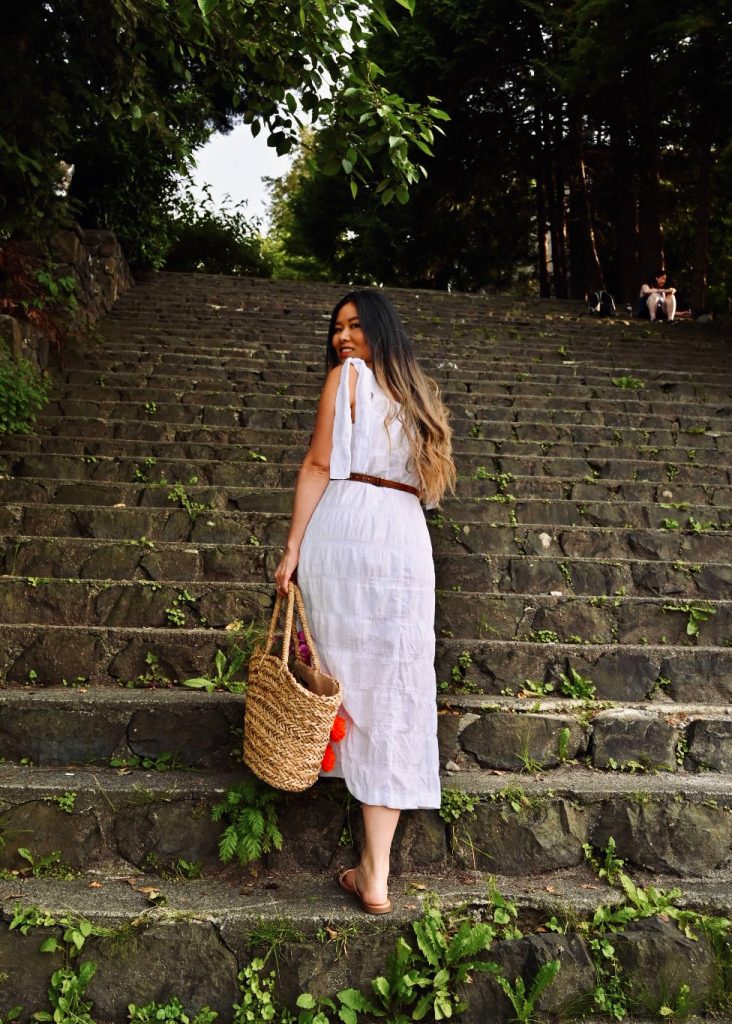 ---
This is the second post in a two-part guest blogger series! Click here to see Sierra's Reynold's Top, and don't forget to head to our Instagram for even more Reynolds inspiration!