It's that time of year, folks!  The time when you make a list of all the handmade gifts you want to give to your friends and family and then look at the calendar and realize the two just don't line up!  With only 3 weeks to go, it may not be possible to make a dress or knit a sweater for everyone on your list, but there are lots of simple handmade gift ideas out there!  Quality handmade gifts that you would actually want to get on christmas, I swear.  I'm focused on sewing and sewing notion based gifts here, since, well, I like sewing….oh you didn't know?  How odd…

---
This simple and stylish tote bag is perfect for groceries, art supplies, shopping, or knitting!  It features a lovely long pocket on the outside that is a perfect size for knitting needles.  I't super easy to sew; only 4 pieces of fabric and some webbing.
Who doesn't love infinity scarves?  They are stylish, cozy, and have the added bonus of not blowing away in the wind!
3. Bow Tie
A handmade bow tie is a great gift for guys and girls alike. Choose cute patterns and fabrics for a unique and playful present.
If you don't have much time, you can still personalize a simple and practical store bought item with a handmade touch.  Like these heart mittens!  Grab a scrap of felt and you are good to go!  This one doesn't come with instructions, but I'm confident you can figure it out 😛
This fabric wrap belt is so awesome!  I need to make some of these to go with my handmade dresses….I mean, to give to my friends and family…yeah, that!
6. Zipper Pouch
If you're like me and have piles of scrap fabric lying around, these little zipper pouches are the perfect stashbuster!
7. Sock Animals
These little sock animal owls are too adorable for words.  They would make excellent ornaments or little stocking stuffers.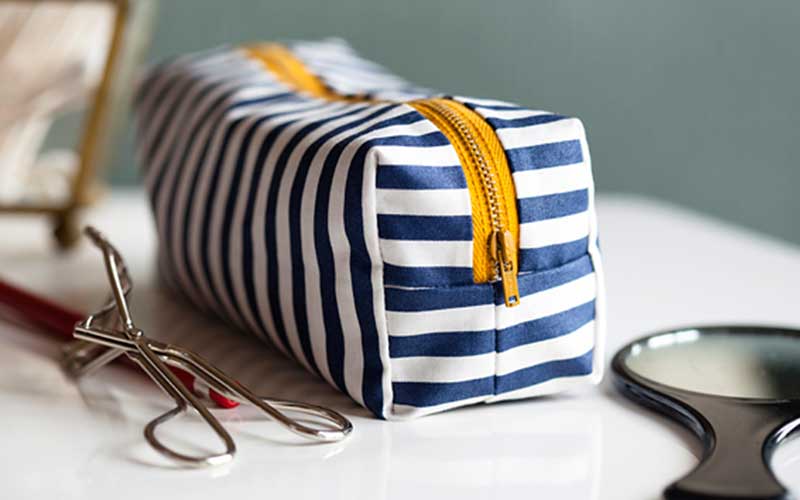 8. Boxy Pencil Case/Make-up Bag
This easy to make boxy bag is great for storing pretty much anything from art supplies to makeup to sewing tools!
I love a simple handmade ornament design and this one hits the mark perfectly!  Look at its cute little button hat!
10. Fabric Dolls
Get extra creative with those fabric leftovers and create your own fabric dolls!  I'm going to give this a try tomorrow, so stay tuned for the results 🙂
Happy Holidays Everybody!