At the beginning of December, I made a sewing list for this winter and I am slowly but surely making my way through it. I am not likely to get to everything on the list, but I have made some good progress so far with my Archer Shirt and my Puffy vest (yet to be blogged). This week, I whipped up a modified Hollyburn skirt from some wool that was donated to me by my mother's friend (thanks, Helen!). I am loving this make and it was such a beautiful day for photos, so please forgive my inability to edit them down more.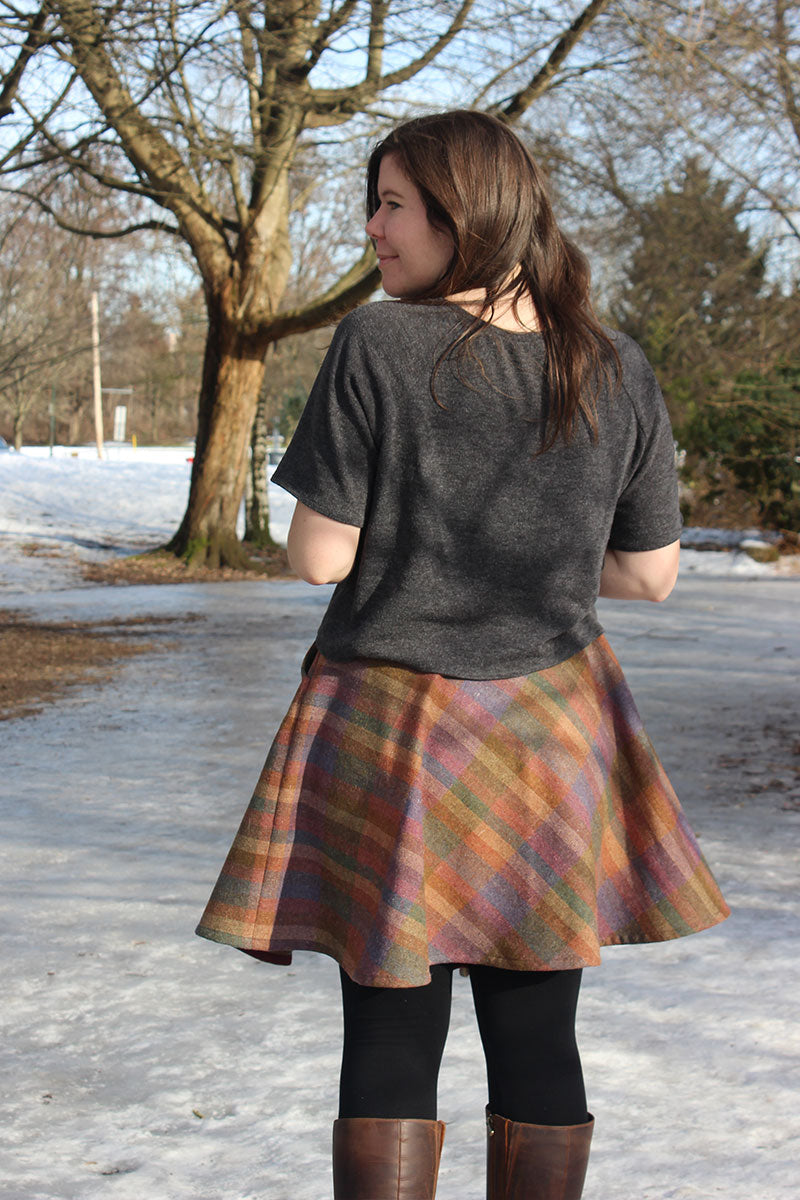 In order to achieve the effect of the plaid flowing across the fabric, I eliminated the center front and back seam from the design and moved the zipper to the side. Even though there are pockets on either side, you can still insert an invisible zipper here. I also cut the fabric differently to ensure the look I wanted, here is a picture of my cutting layout.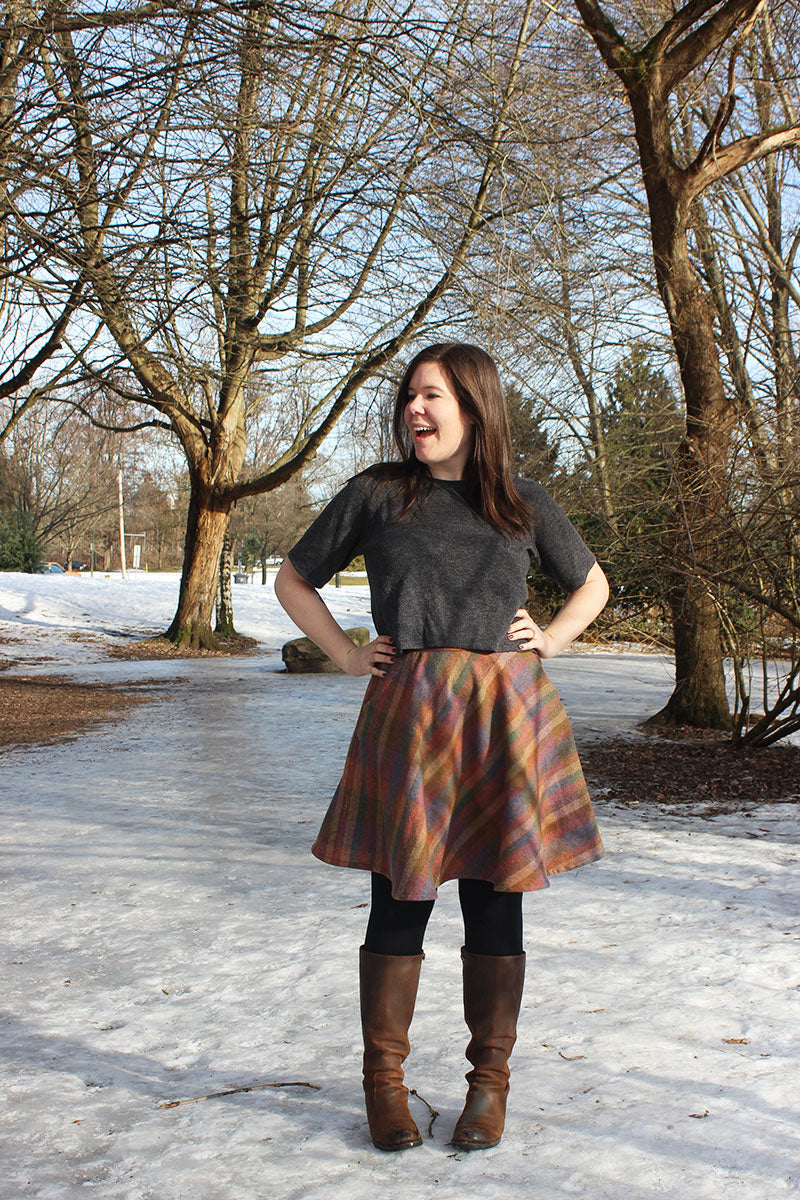 Other than that, it is View C of the Hollyburn design (the shortest one), and I think the length is quite cute. The wool makes the skirt hold its shape well and I also added bias binding to the hem so that helps too.
For the top, I used the Grainline Studio Linden Sweater pattern and made the short-sleeved view. I also cropped it a bit more than in the design, so it would work well with high waisted garments. I have to tell you guys, this sweater is my new favorite thing.  I made it on a whim and I have been wearing it non-stop!! I can't wait to make more of them, it is so comfy and cute.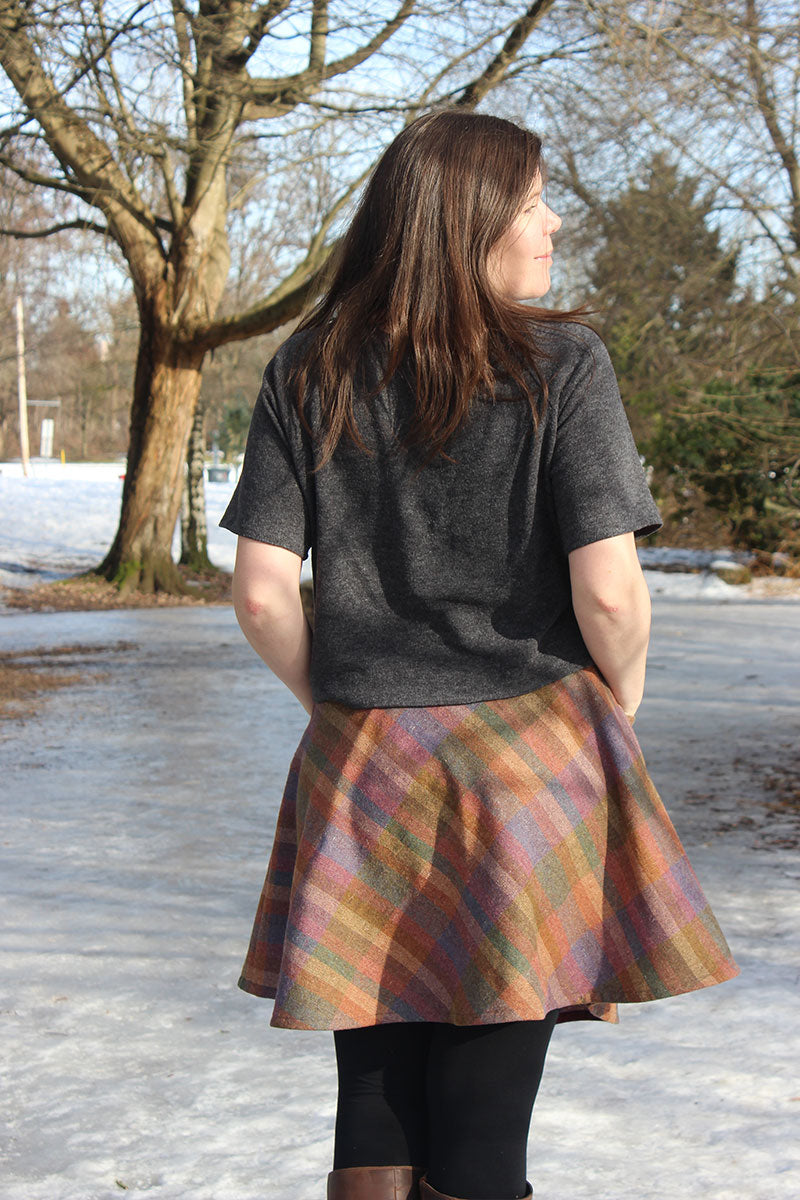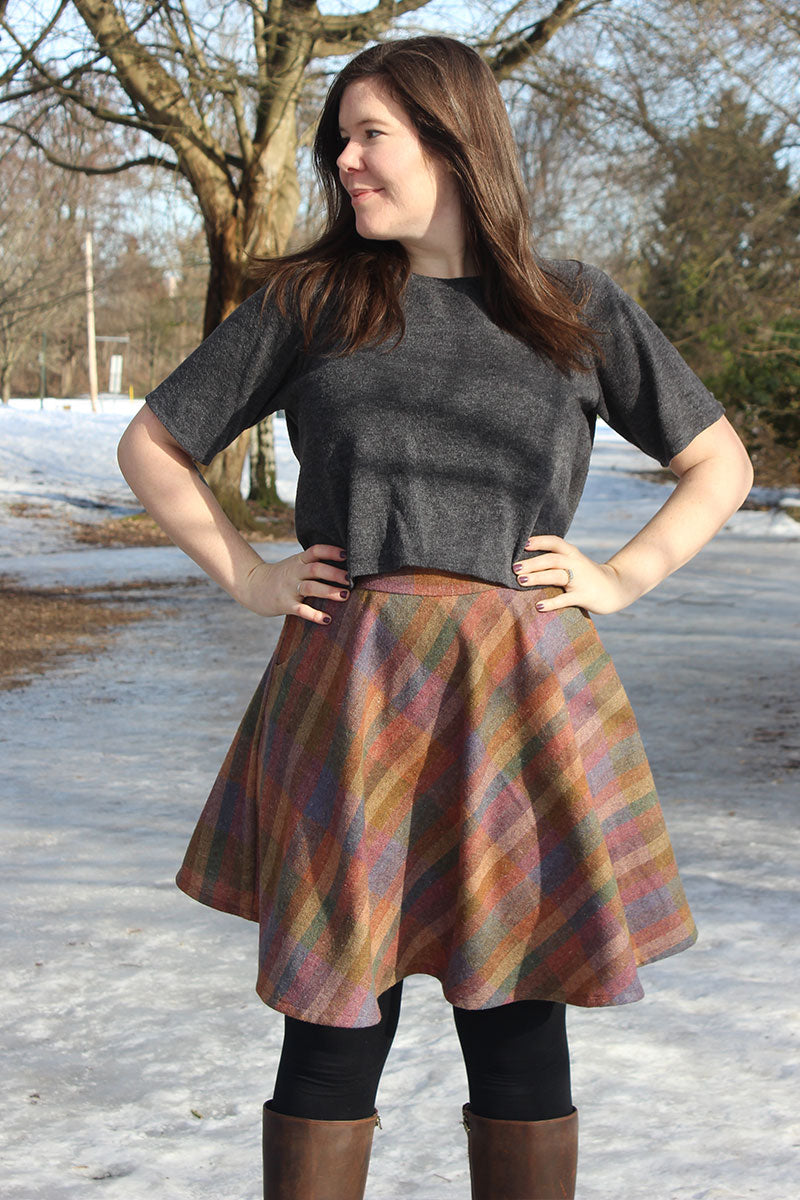 We were able to take these shots on a sunny day here in Vancouver, and in case you thought I had found a nice, quiet place to take pictures undisturbed, think again! I think my entire neighborhood was out that day!
---