I have been wanting to share this make with you since December! This is the Kalle tunic from the Closet Case Patterns Kalle shirtdress pattern. I have loved this pattern ever since I met up with Heather when she came to Vancouver in 2016. She was wearing this white version. The pattern had not come out yet, but I was so ready to jump on it when it did!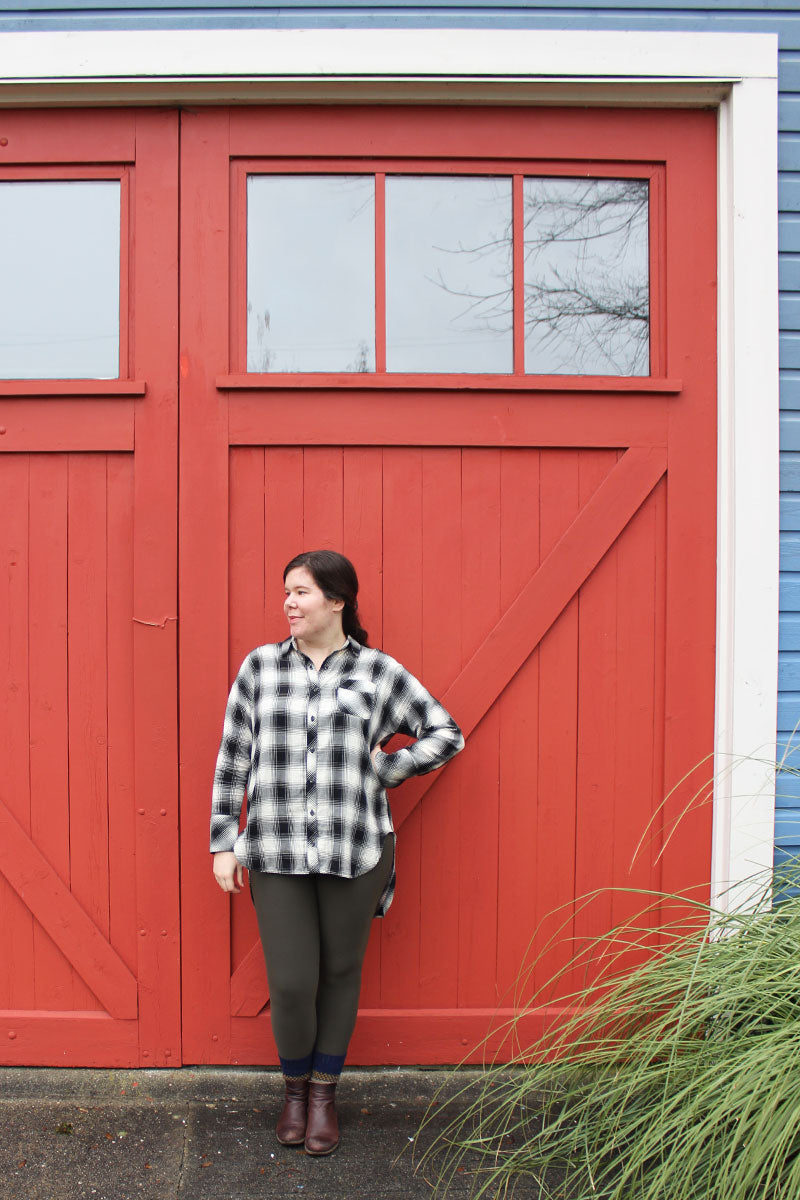 In the spring of 2017 when the pattern dropped, I was caught up in so many things that I didn't get around to it that summer (I'm coming for you next summer, Kalle!). I was so happy when Heather released the sleeve expansion pack for the pattern and opened my eyes to the possibilities of this pattern for fall and winter.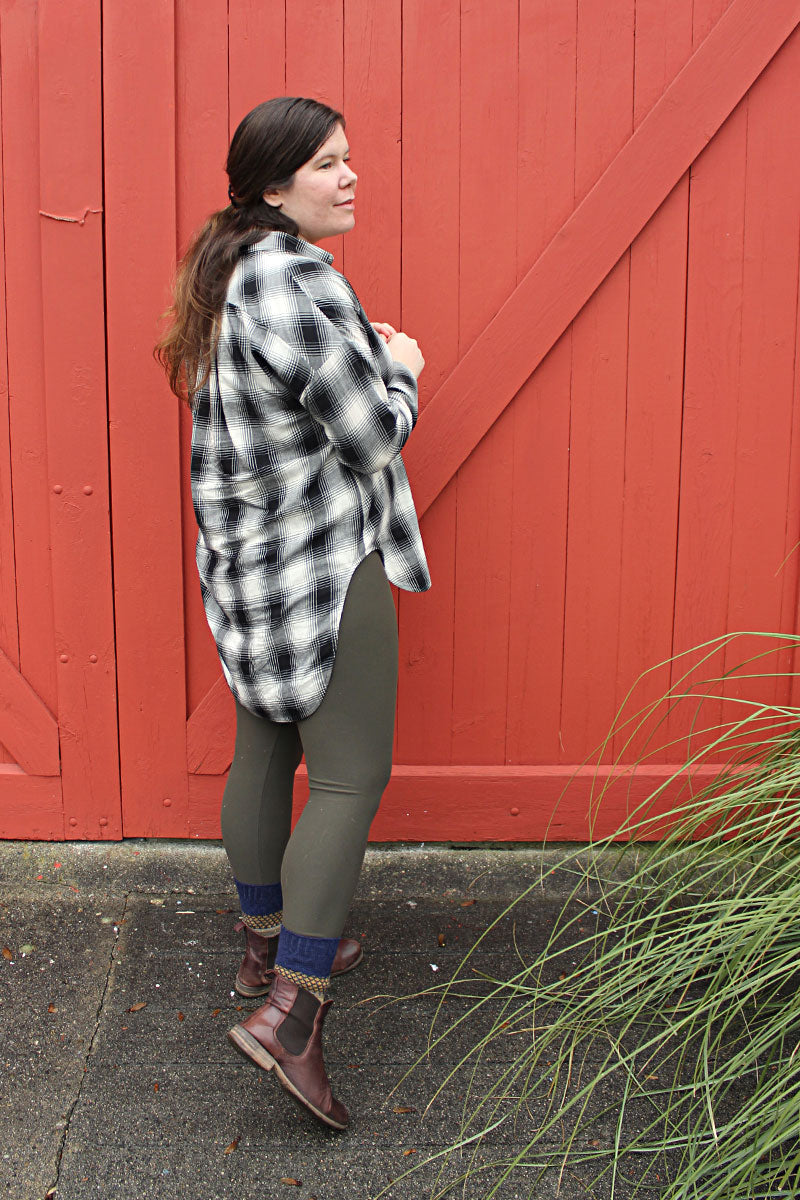 I decided to make the tunic length for my first Kalle so I could layer it over leggings. I am in love with the high side swoop and the long back. It feels modern and cool without being fussy.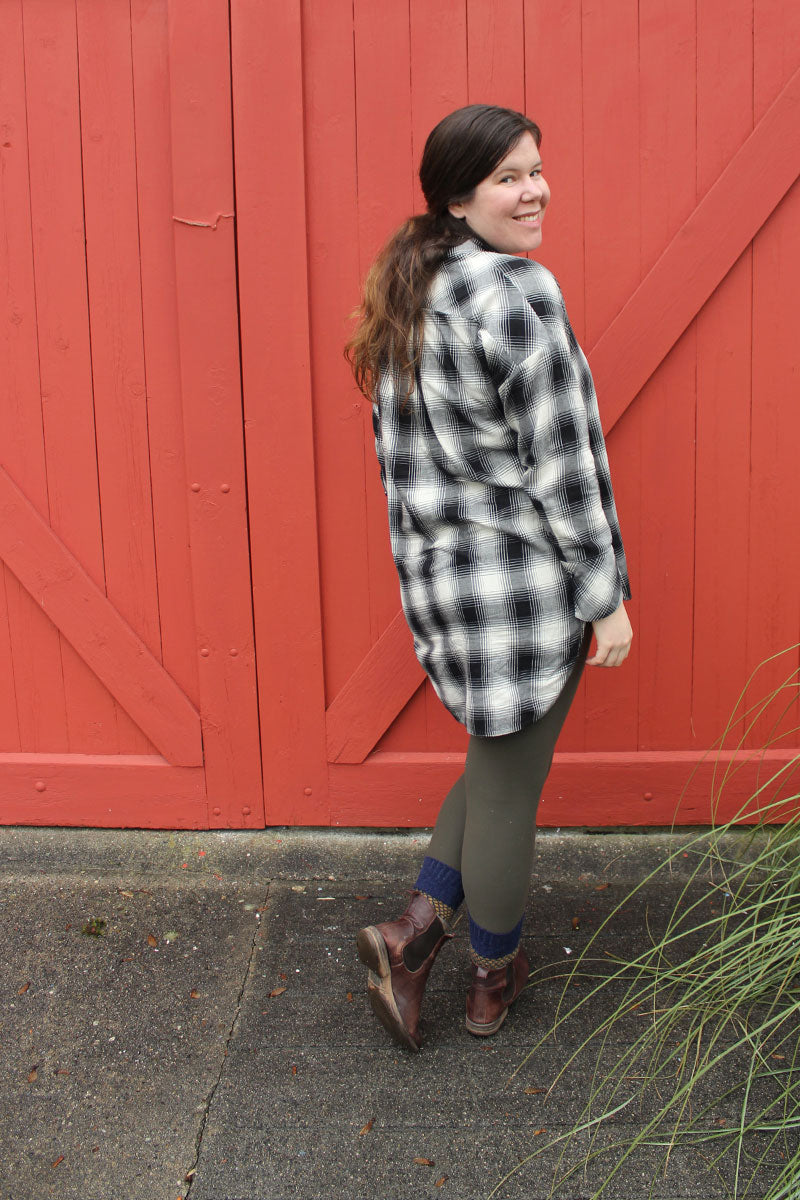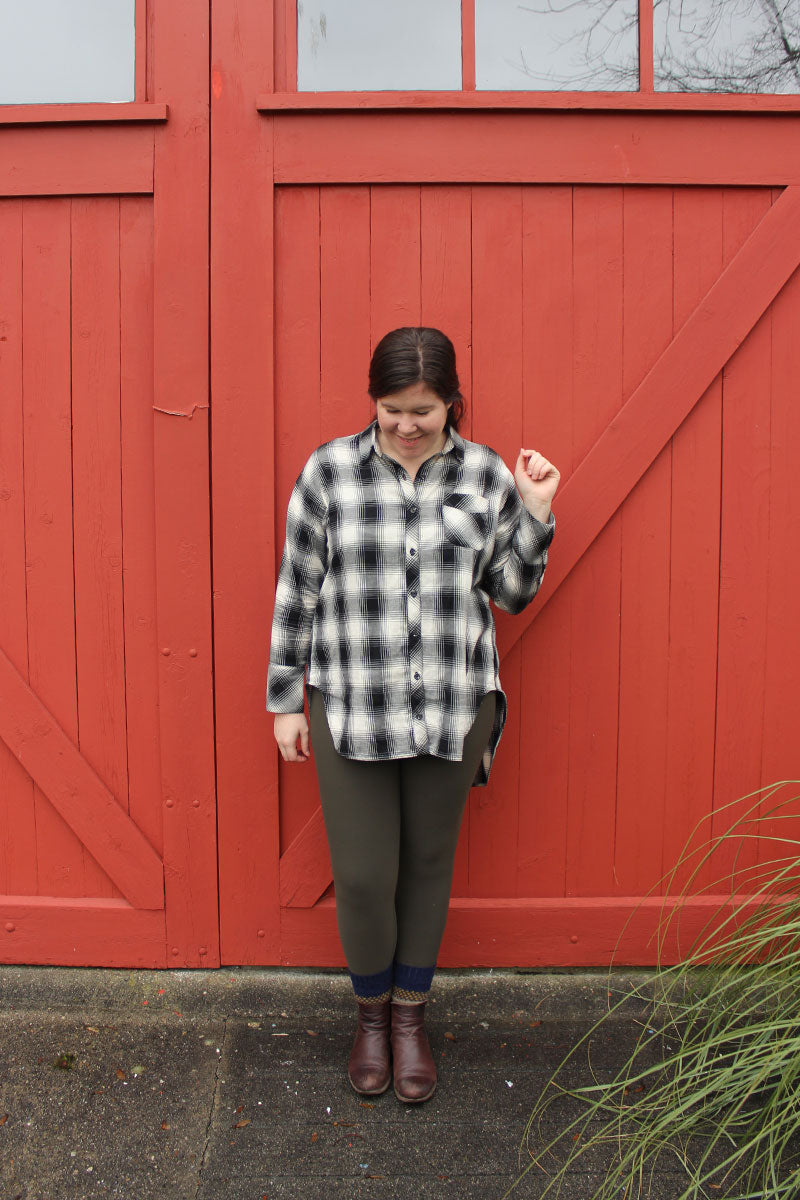 This Kalle is made from Japanese plaid cotton shirting from Blackbird Fabrics. I picked it up over a year ago and I am happy to see it finally made into something I love to wear. I reach for this shirt so much now that I can see more in my future, for sure.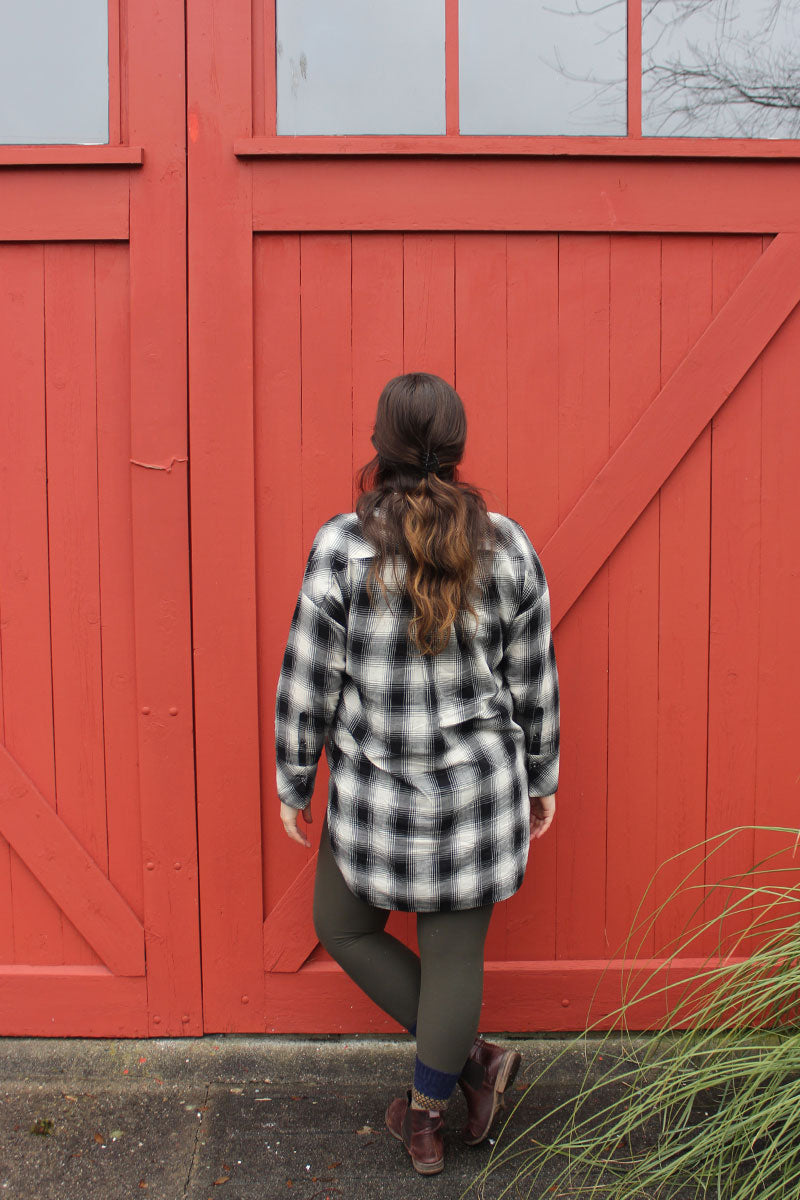 The sleeve expansion was fun to sew. You get the sleeve and the cuff, and the extra long shape of the cuff is just divine. I like that this pattern can be made as a shirt, tunic, dress, short sleeve, long sleeve – it is truly versatile!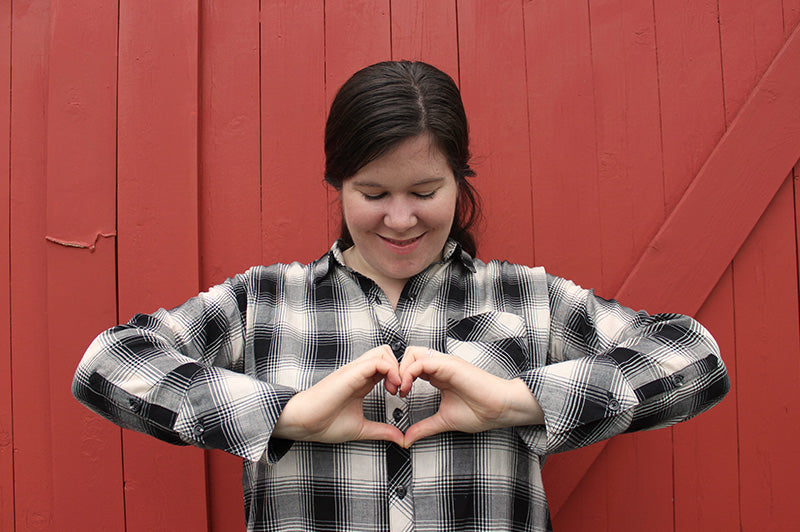 The other thing I like about the Kalle is the hem binding. Because of the intense curve of the hem, a simple turn under and sew wouldn't do. The shorter shirt view has a facing and the tunic and dress have an elegant bias binding finish. I love the look of plaid bias binding so this detail makes me so happy. It is well worth the effort!
I found these buttons at Button Button, a local store here in Vancouver. The staff there are always willing to help you find the perfect buttons for your project and it is so much fun to shop around a store entirely dedicated to buttons!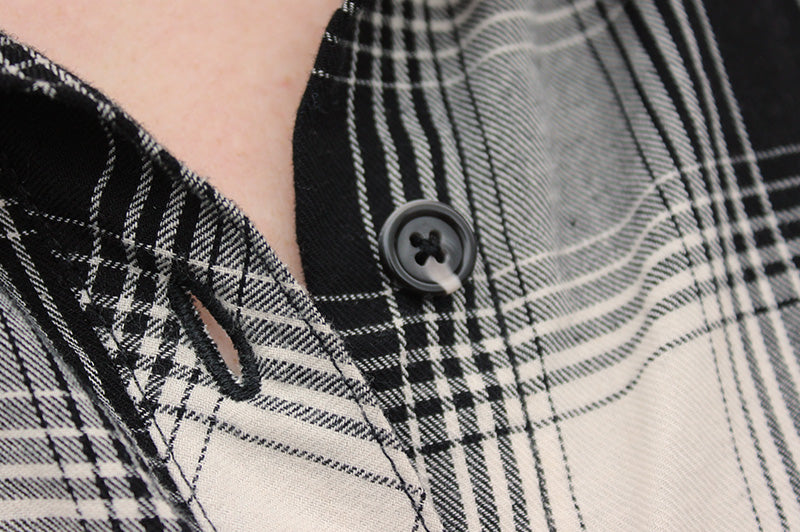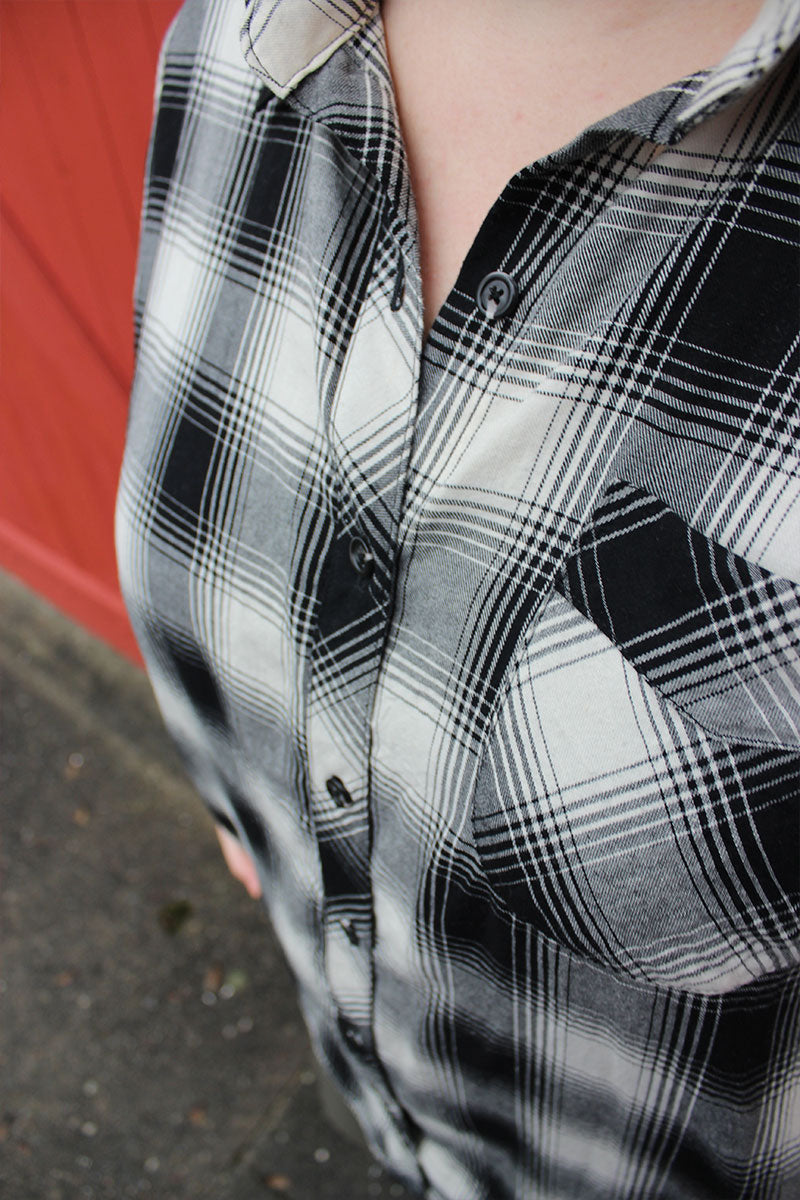 I would recommend the Kalle to anyone on the lookout for a relaxed fit button-up shirt/tunic/dress. As always, Heathers pattern is well made and the instructions are great. There is even a sewalong if you need it!
Heather also happens to be on the podcast this week! Check out her interview for a major New Year's sewing pep-talk. Listen here.