Guess what!? I'm an aunt! My sister Tracy gave birth to a little baby girl and they are both very happy and healthy. The little nugget doesn't have a name yet, but she is cute as a button and I can't get enough of her!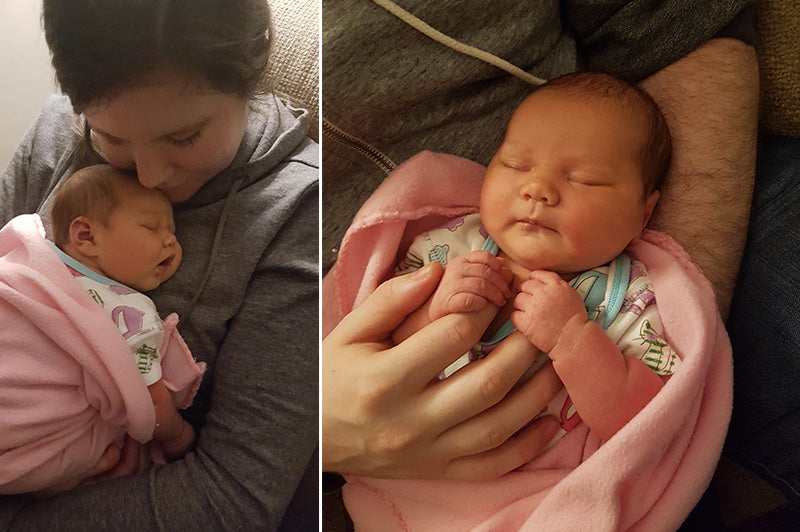 But enough about babies – what about that dress, right!? I made Tracy two Deer and Doe Givre dresses to wear in the last three months of the pregnancy when all clothes feel the worst and everything is uncomfortable! I figured that these would work really well as casual dresses or holiday dresses, and I made them in bamboo jersey so they would be as soft as possible!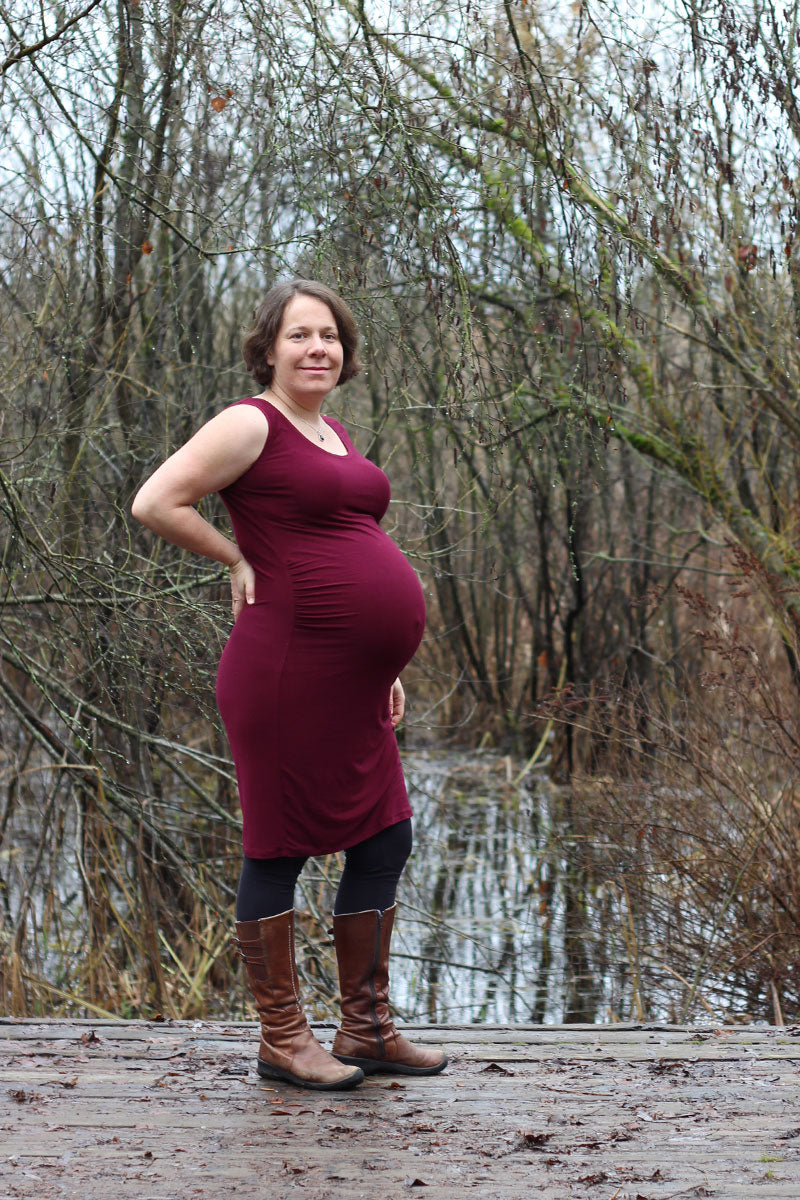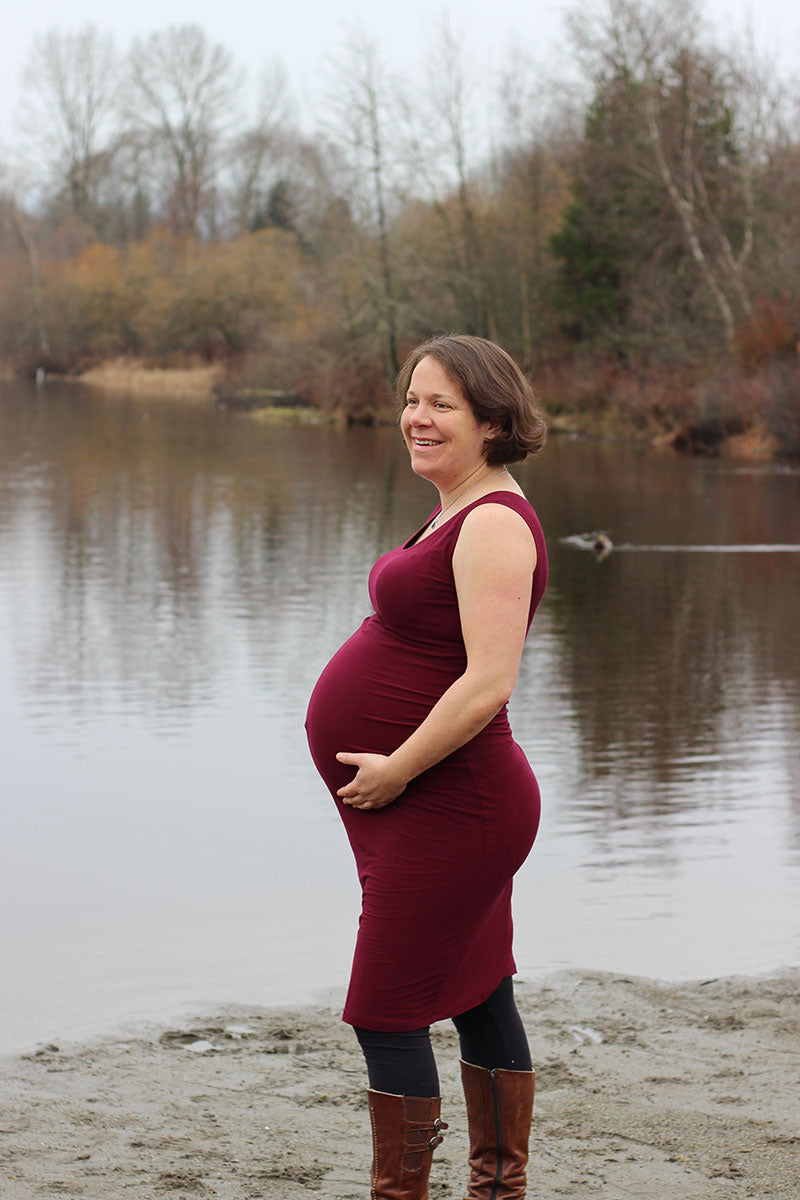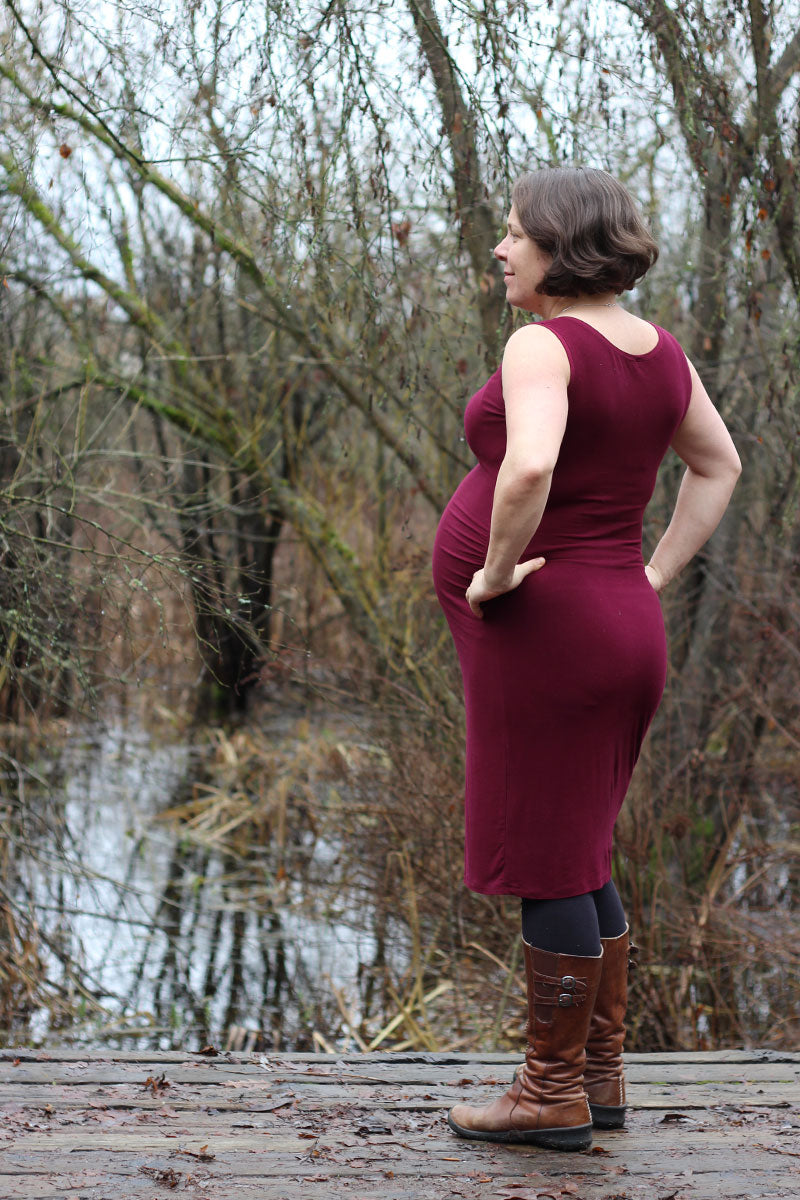 I have never made maternity clothes, but this dress was very simple. It has ruching on the sides that help to make room for the belly, and that's about it! Otherwise, it is a normal dress (and this pattern also comes in a non-maternity version). I like that the pattern includes a draft for 3-6 months and one for 6-9 months. This is obviously the 6-9 months one, LOL.  It also has options for sleeves and colour blocking. I made her 2 sleeveless versions in black and bordeaux bamboo jersey from Blackbird Fabrics.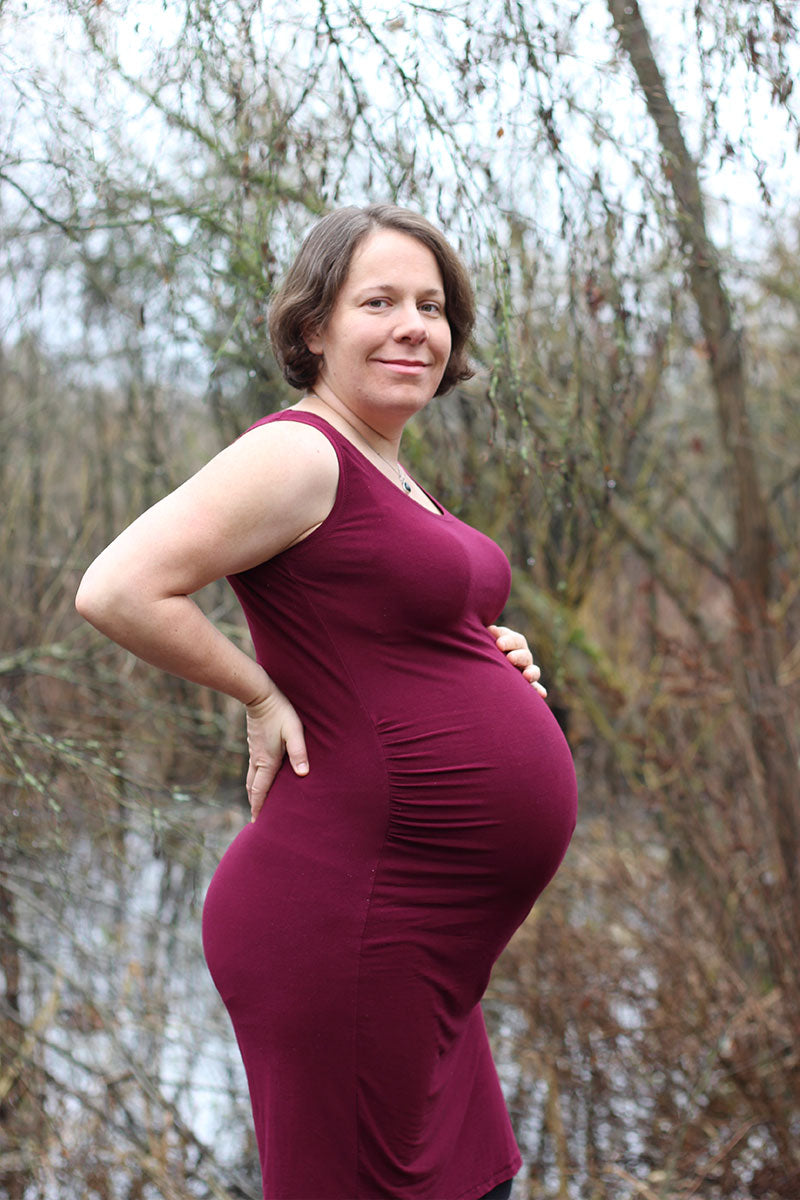 We took these pics just a few days before the due date and we were making lots of jokes about the baby coming mid-shoot. I mean, that would make for some good blogging, right? My sister is very outdoorsy and (unlike me) would happily spend every weekend hanging out on a glacier somewhere. Since that wasn't an option in her current state, we wandered down to a local park, Trout Lake, to take these pics in an outdoors setting.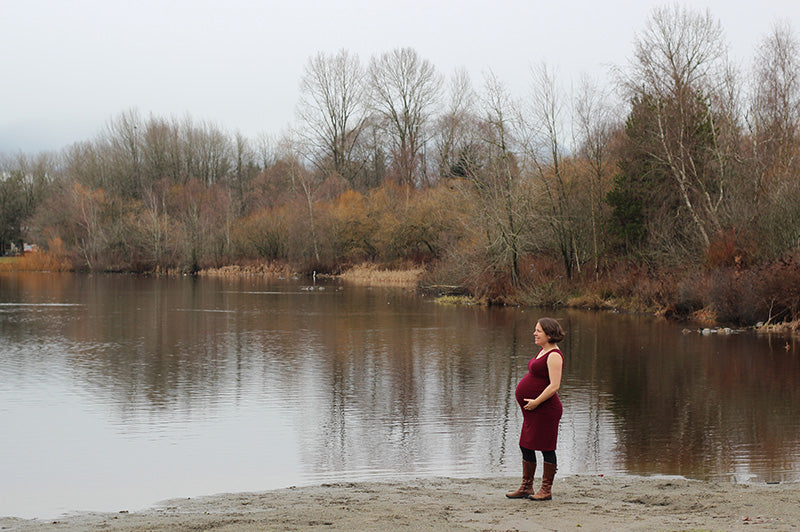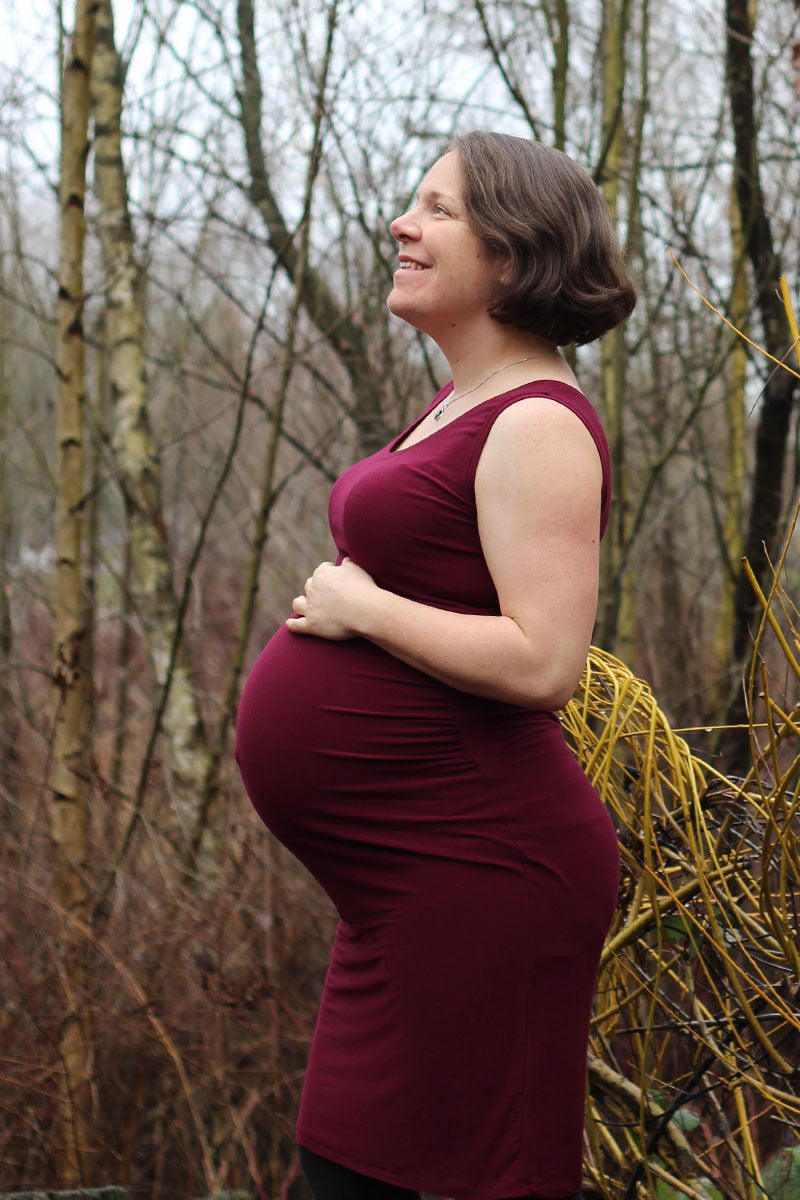 The Givre fit Tracy right out of the packet, which was a relief! It is nice to sew knits for others because the fit is so forgiving. We also have a similar body type, although her strength and yoga skills put me to shame. Tracy went to yoga every week right up until giving birth. She is seriously unstoppable!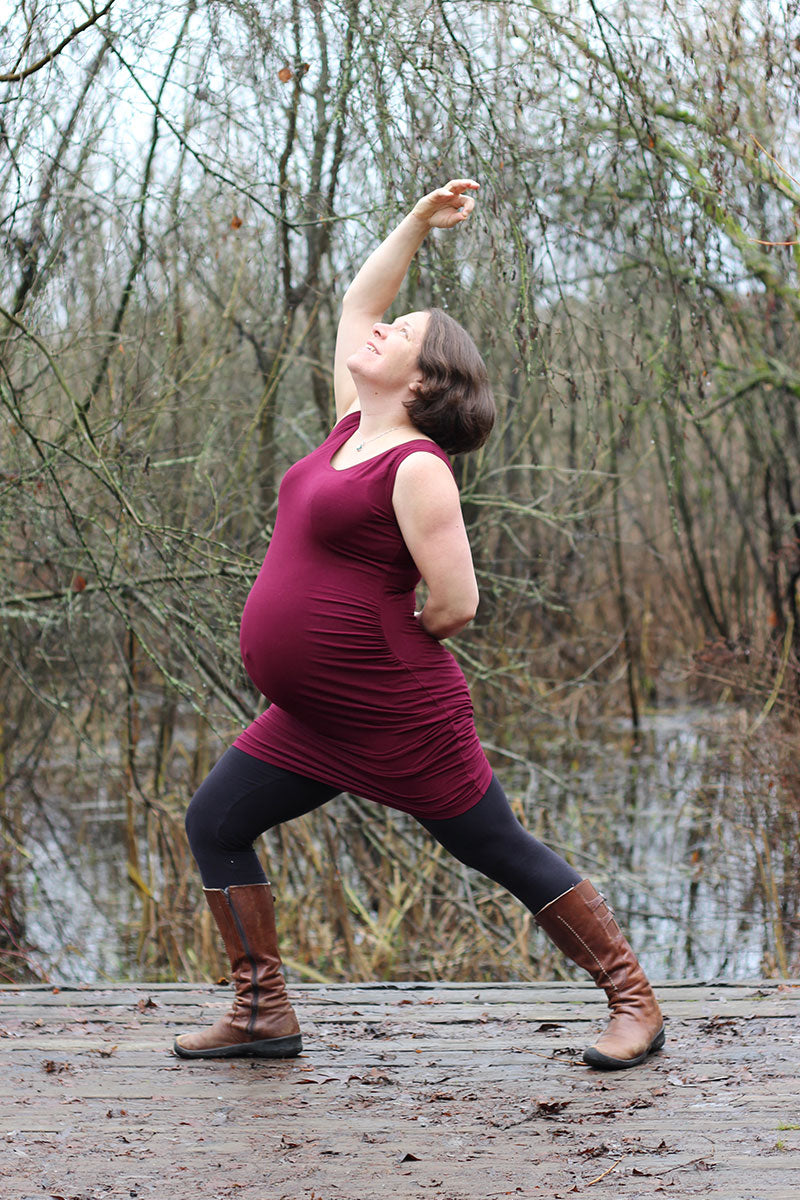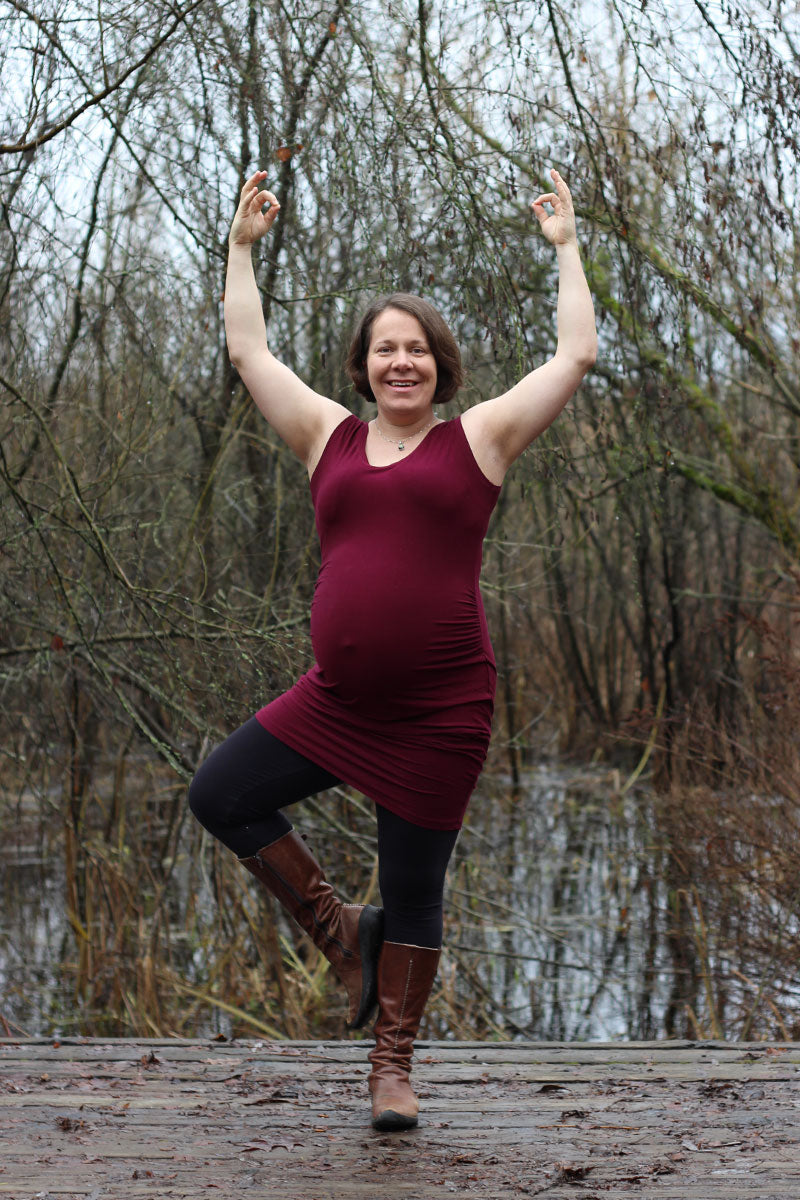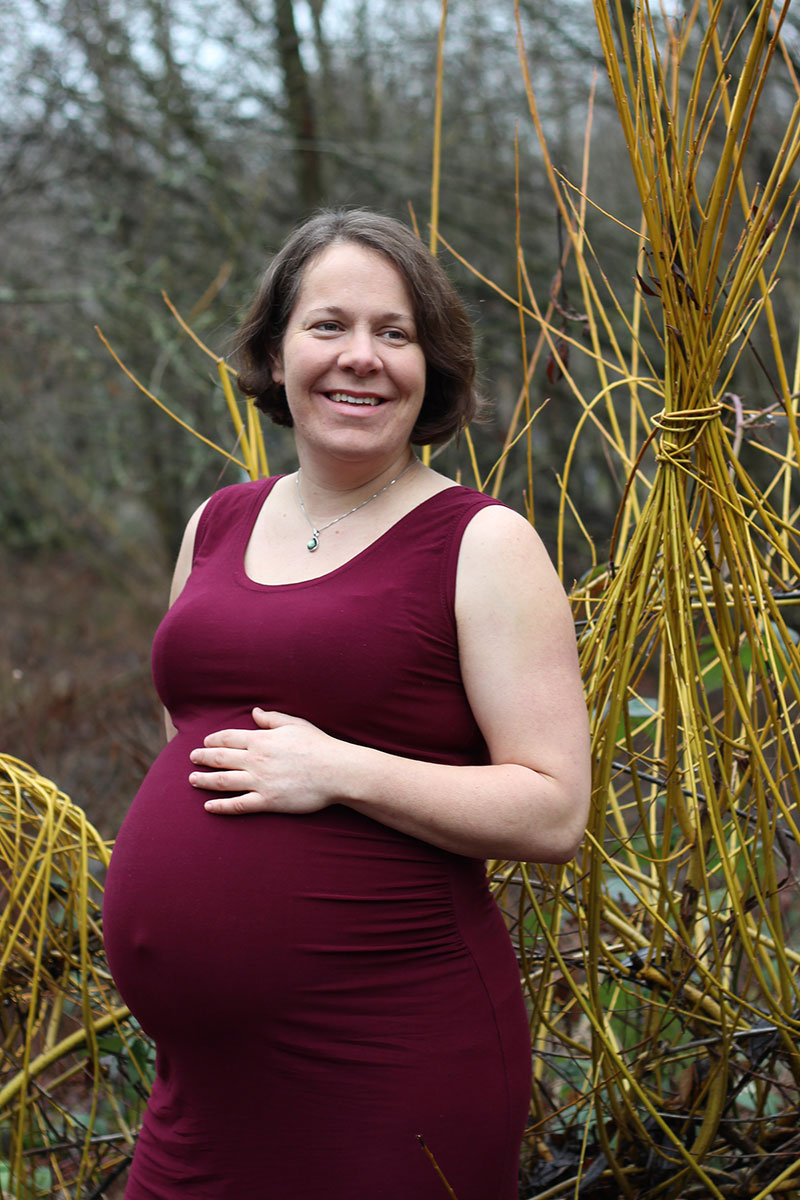 We also discovered when she was pregnant, that the Blackwood Cardigan makes a great maternity layering piece. It isn't designed to close in the front, so it hangs nicely on either side of the belly without looking bunchy or messy. I gave Tracy a bunch of Blackwoods and she has been getting a ton of use out of them! This one is from my tutorial on making an extra long Blackwood with thumbhole cuffs.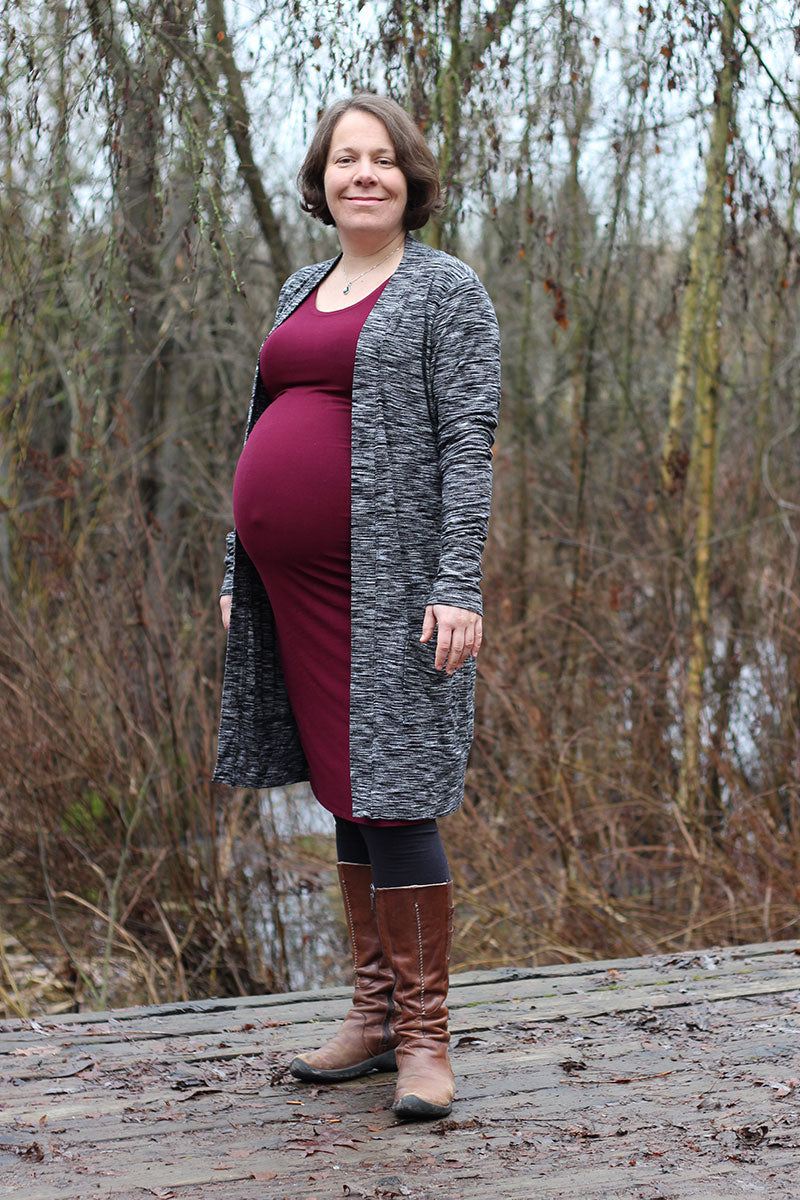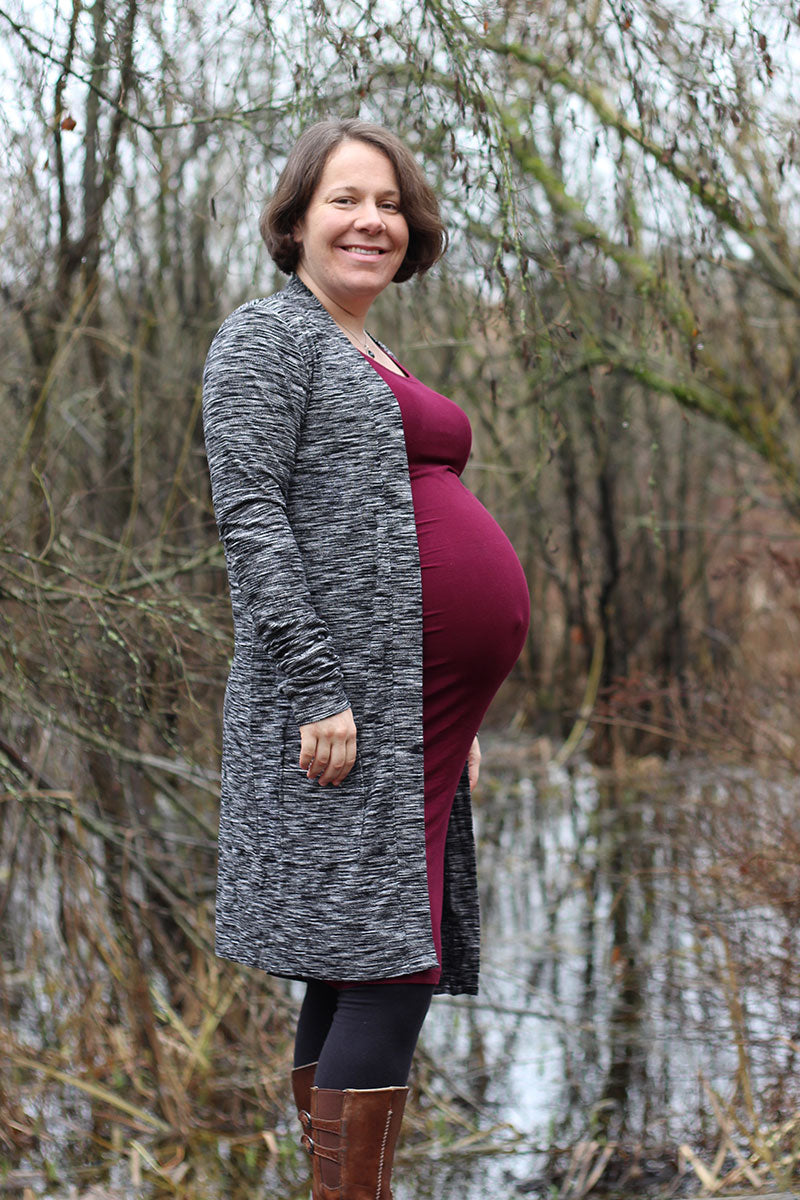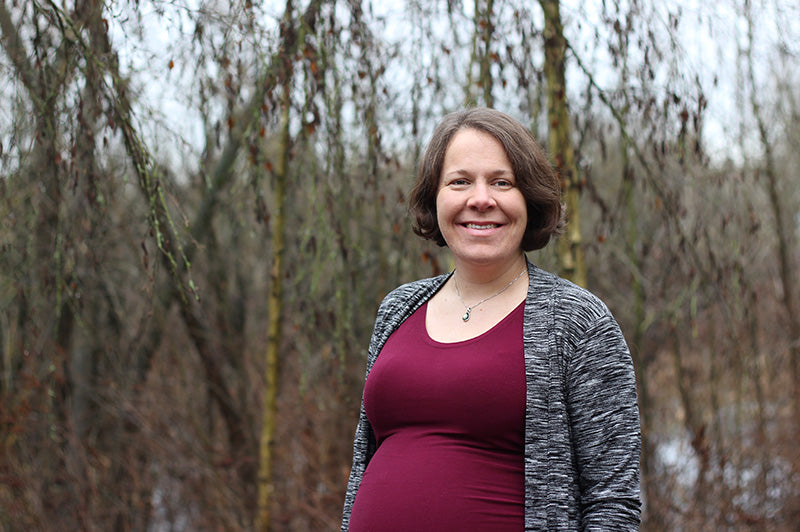 Tracy and my brother in law, Adam, are over the moon about their little angel. Can you blame them?