This shirt has been a long time in the making! I grabbed this beautiful striped cotton shirting from Blackbird Fabrics last Spring and sewed this up right away. Trouble is, I never did the button holes! The project sat 90% finished in my closet for almost an entire year. Have you ever done that? I'm regretting it now because the shirt is lovely, and I could have been wearing it all this time. Doh!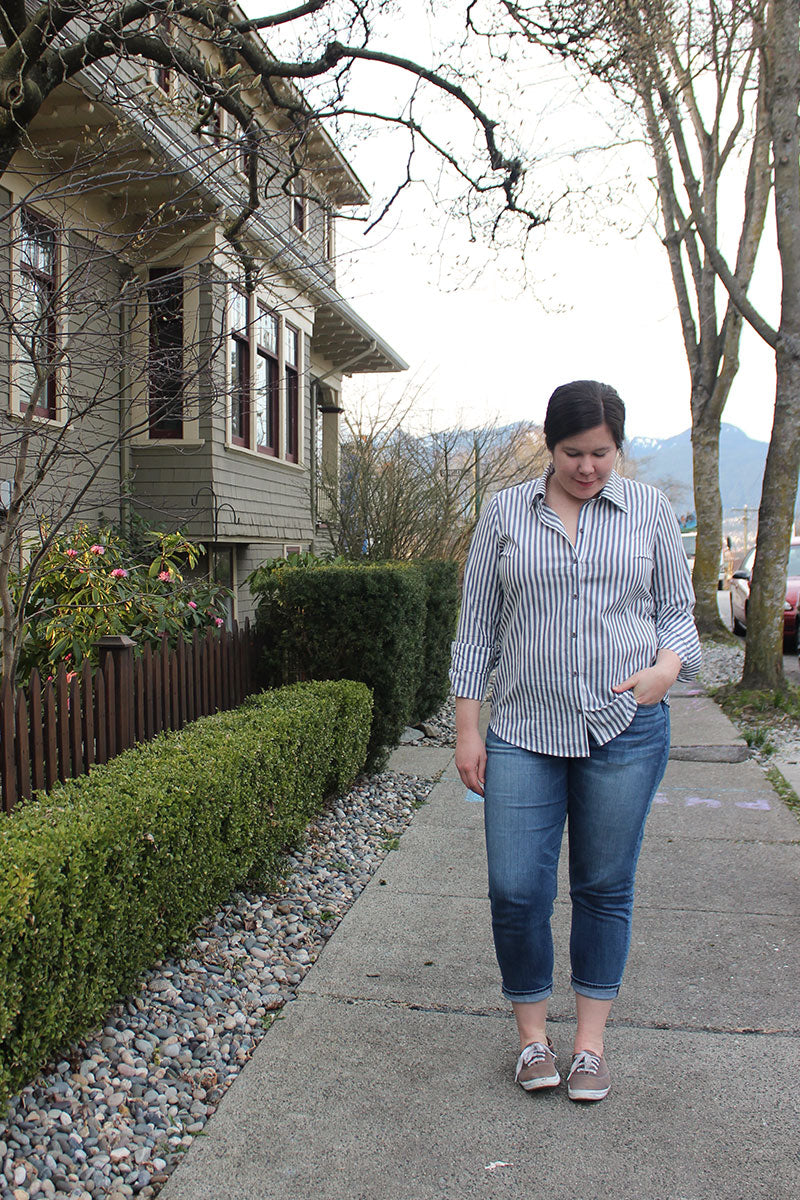 This is the Cheyenne Shirt from Hey June Patterns. I really like the way the pattern is drafted and it fit great right outta' the packet. I have gained about 15 pounds since last spring, so the fit is a wee bit tight now, but it still works. From looking at these pictures, I would say that an FBA would help the fit and a sway back adjustment as well. Live and learn! This shirt was made 1 year ago and I have improved a lot in my fitting since then. The Cheyenne pattern comes with a tunic view and an alternate neckline as well.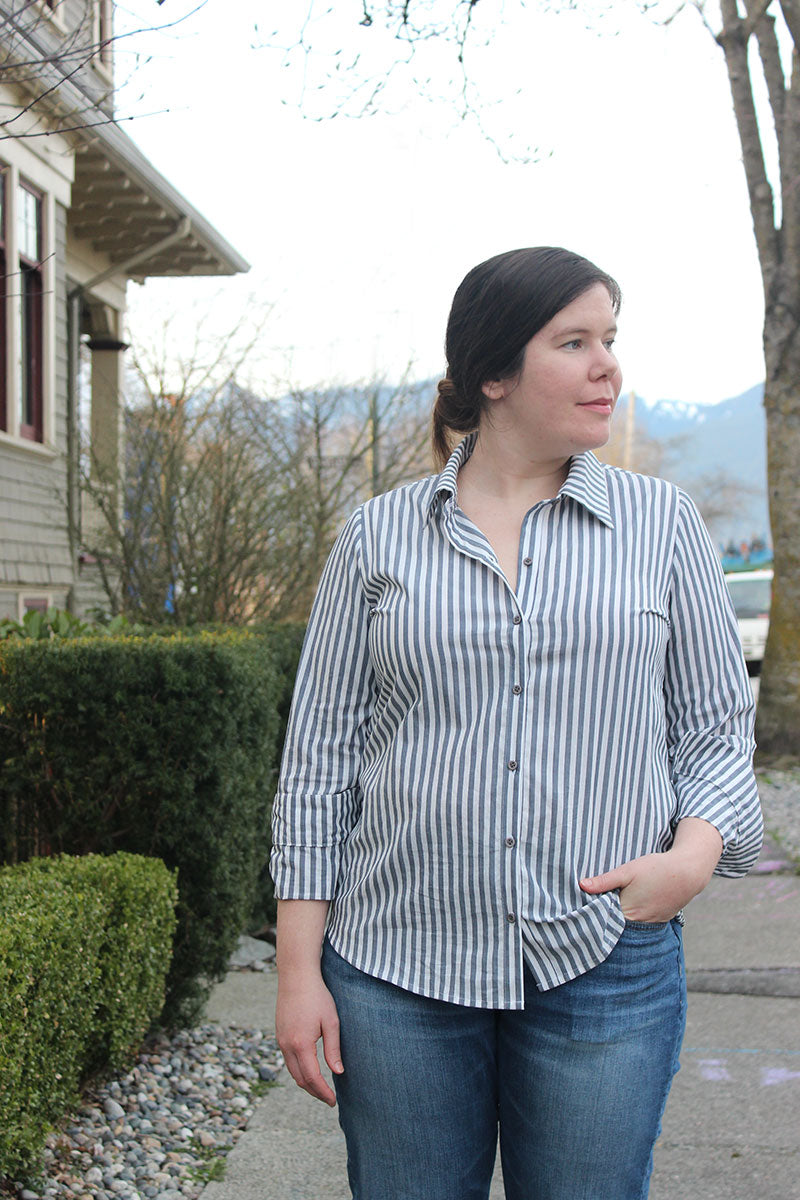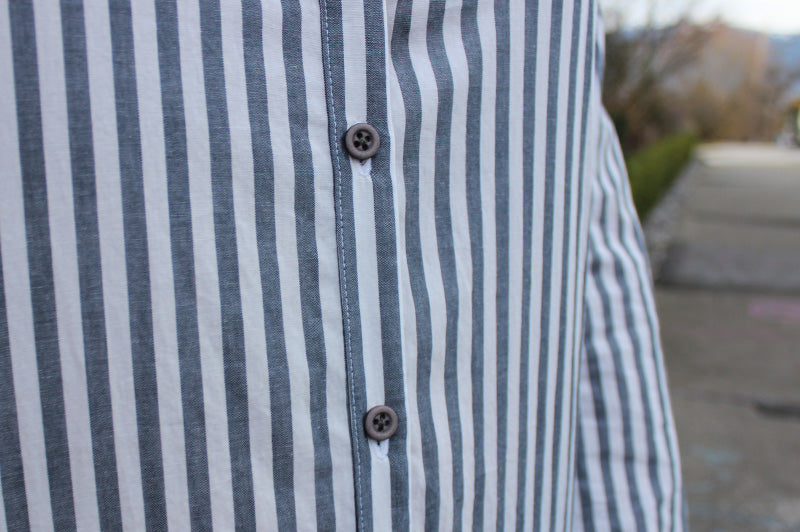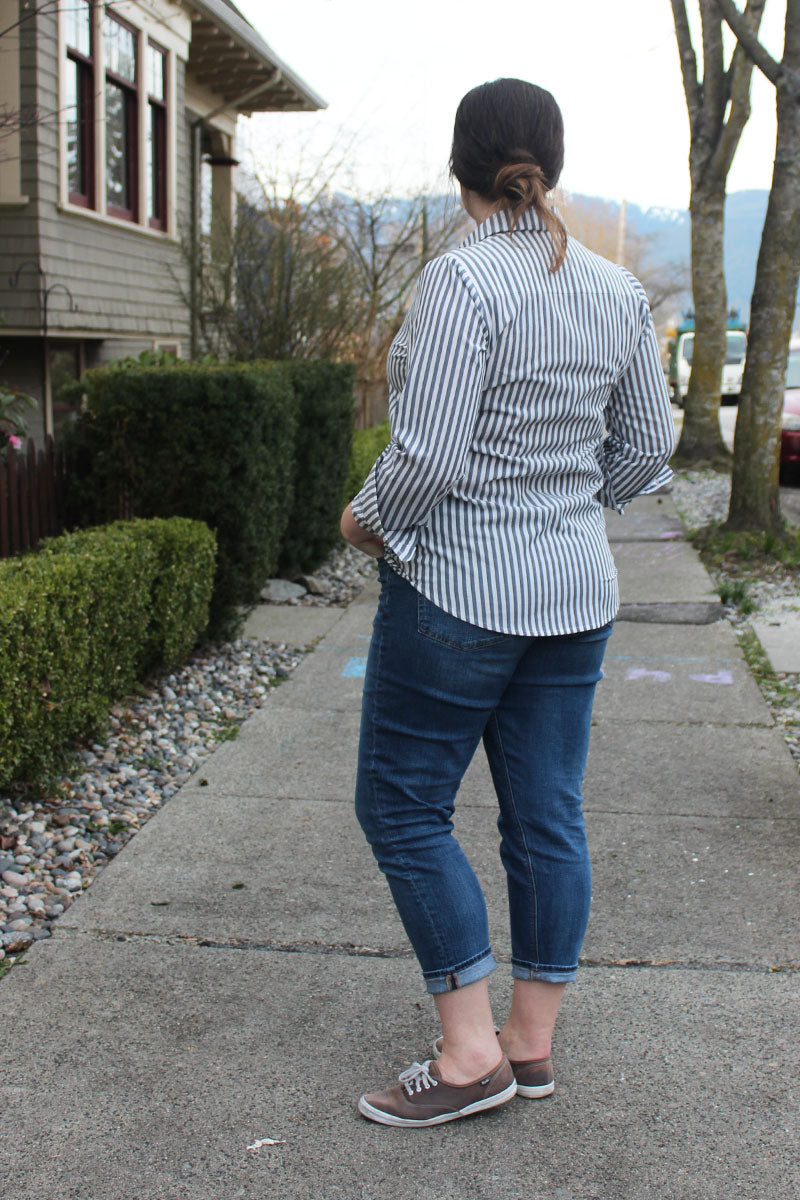 I really wanted a vertical striped shirt last year because it was all the rage in RTW and on the runway. It looks like vertical stripes are going strong this year, too! I think this shirt is a classic that can be dressed up or down.  I don't work in an office, so I like to pair it with jeans and sneakers.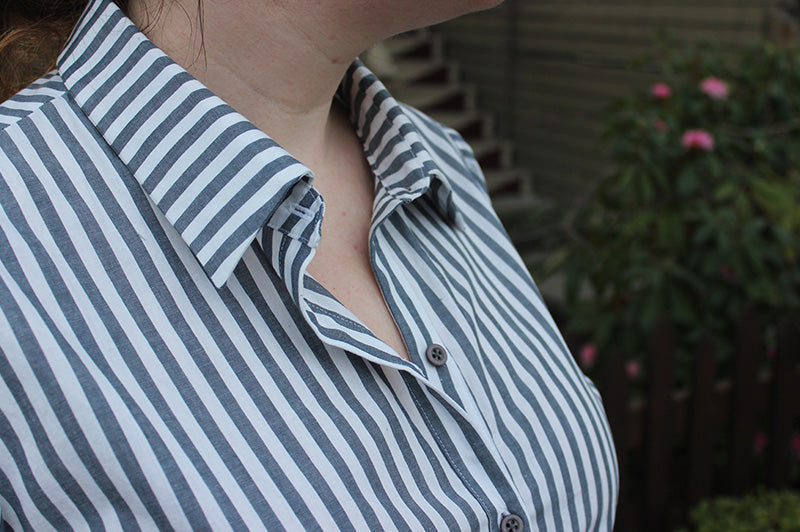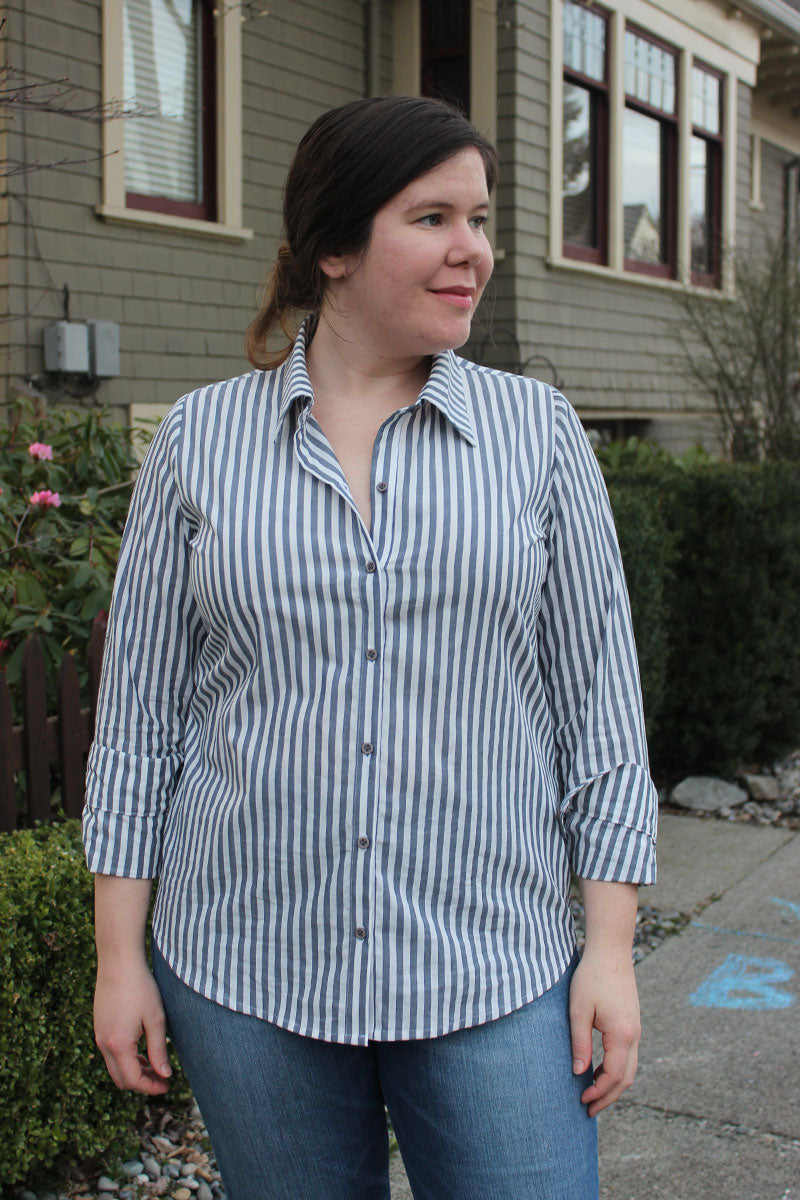 The details on this shirt are some of my best work if I can brag for a moment. I matched the stripes on the back yoke, cuff, and even the plackets! The sleeve plackets came together really nicely with the pattern instructions and I am so happy with the overall finish of this shirt.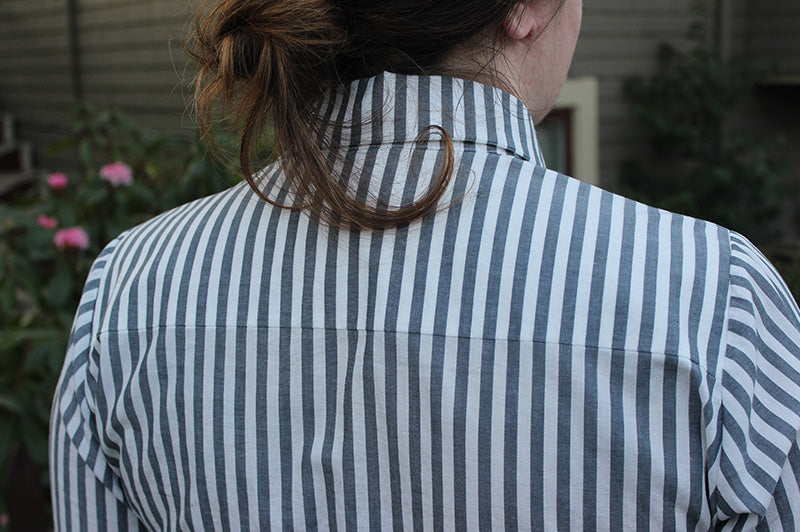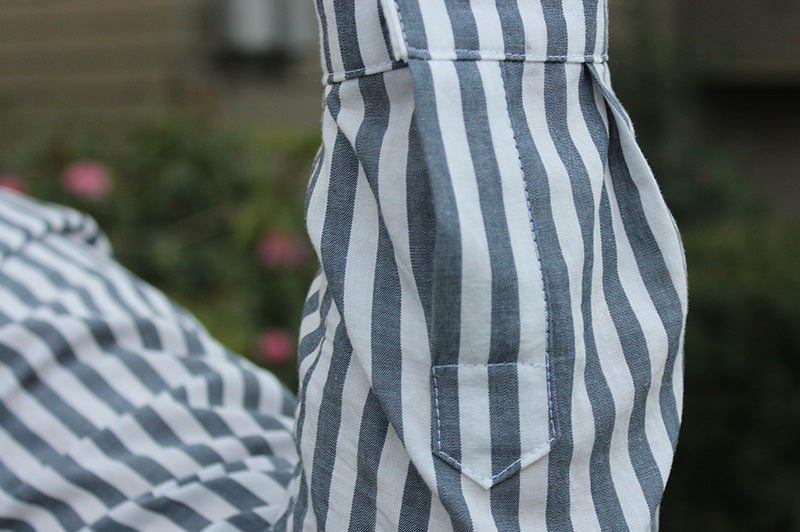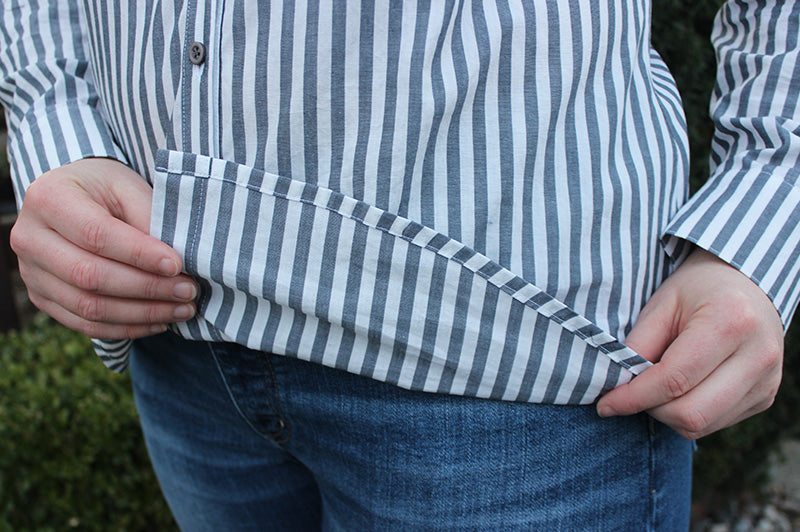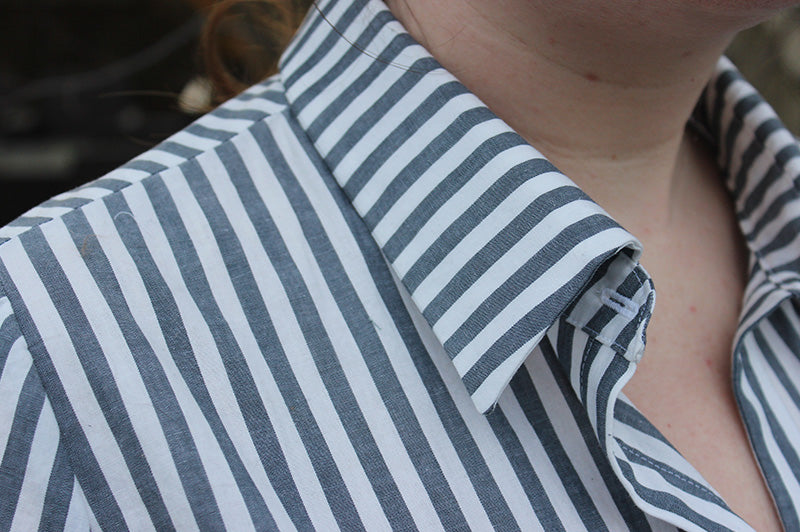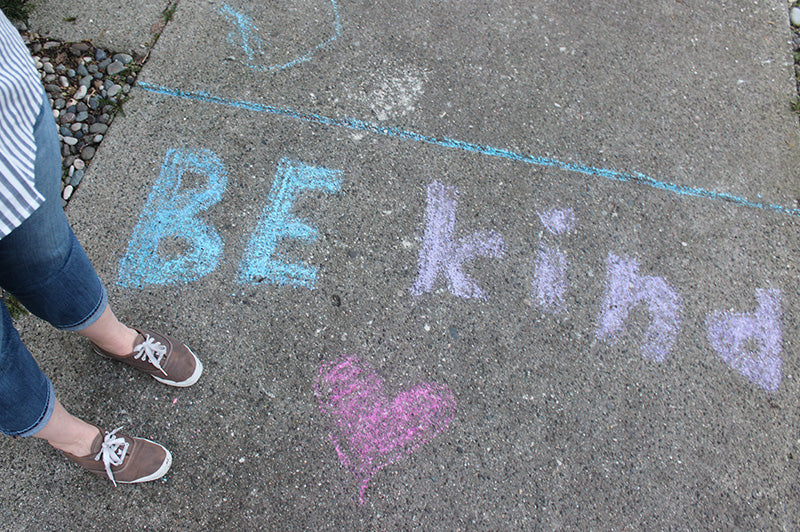 The neighboorhood kids had done a bunch of sidewalk chalk by my apartment so I couldn't resist taking a pic and sharing their message. Have you tried making a button-up shirt yet? There are lots of great indie pattern options out there!