I can't get enough of hacking the York Pinafore! This pattern is just so much fun to play around with and I still have loads of ideas for hacks. Today I have a corduroy York to share with you where I altered the front to have snaps! You can also use this hack to create a button front or even a zipper front – how fun!
Let's get started!
Instead of cutting the front of the pinafore on the fold, we are going to have two separate front pieces that overlap in the middle. In order to do this, we need add some width to the front of the pattern piece. To have a 1″ placket on both sides, we need to add 1.75″ (4.5 cm).
For this hack, I also changed the pocket design! My pocket piece was 8″ wide by 8.75″ tall, resulting in a final pocket size of 7″ x 7″. I rounded the bottom corners of my pocket to suit the style I wanted.
Turn under the top edge of the pocket 1/4″ and then again 1″. Topstitch.
Sew a line of basting stitches around the pocket edge. Pull stitches to help the rounded corners curl towards the wrong side of the pocket. Press sides of the pocket in 1/2″.
Sew the pockets to the front of the pinafore.
Construct the pinafore as you would normally. When finishing the neck opening, start and stop your bias facing 1.25″ in from the center front edge.
Turn the center front edges of the pinafore towards the wrong side 1/4″ and then 1″. Topstitch. This should enclose your bias facing beginning and end. For my version, I serged the center front edge instead of pressing under 1/4″ to make it less bulky.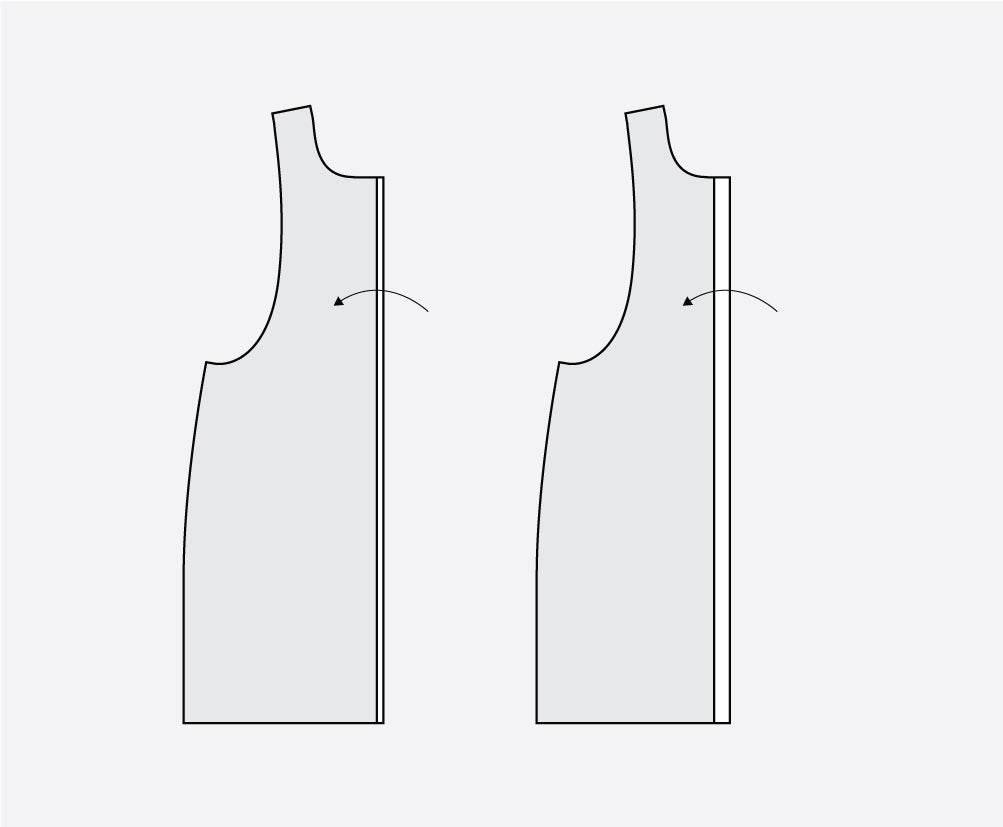 Install your snaps or buttons as you see fit! I used these PRYM snaps and they are great. They stay snapped pretty well and they were easy to install.
That's all there is to it! This would look lovely in a lighter weight fabric with tortoiseshell buttons or in denim with metal buttons! I hope to see you trying this hack! #youcanhackit #yorkpinafore.