Welcome back! Now that our waistband is attached to our skirt body, we're going to insert the elastic and topstitch the waistband. You can view all of our Donovan Sewalong posts here.
Technically speaking, the topstitching is optional. It does add a nice professional finish though, and keeps the elastic from twisting around inside the waistband. We recommend going for it!
To determine the length of your elastic piece, stretch your elastic around your body at the point where you wish to wear your skirt (it's designed to be worn around your natural waist). Pull until the elastic feels snug, but not too tight! You want it to feel comfortable. Add 1″ (2.5 cm) to the length you feel is comfortable for an overlap, and cut your elastic piece.
Using a safety pin secured in the short end of your elastic, feed the elastic through the waistband. The safety pin helps you push the elastic through.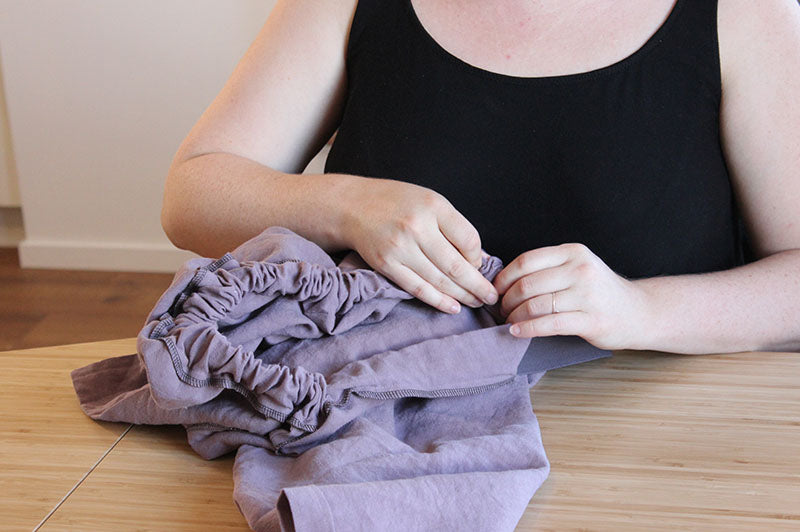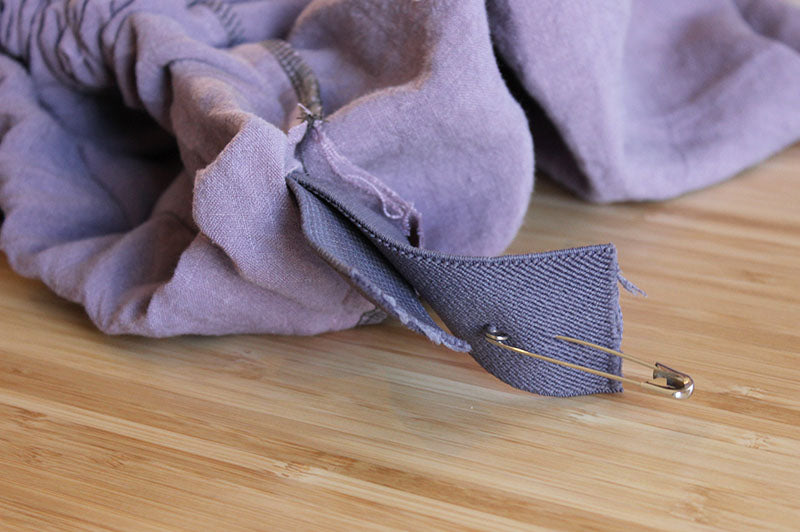 Once you have pulled the elastic through the waistband, it's time to secure it. Make sure the elastic isn't twisted at any point through the waistband. Then, secure the short ends of the elastic piece together using a pin, overlapping the pieces 1″ (2.5 cm).
Next, sew both ends of the elastic together using a box stitch pattern.
To make your box, start on the bottom right of your elastic overlap, and follow the pattern below and don't worry about making it perfect, ours certainly wasn't!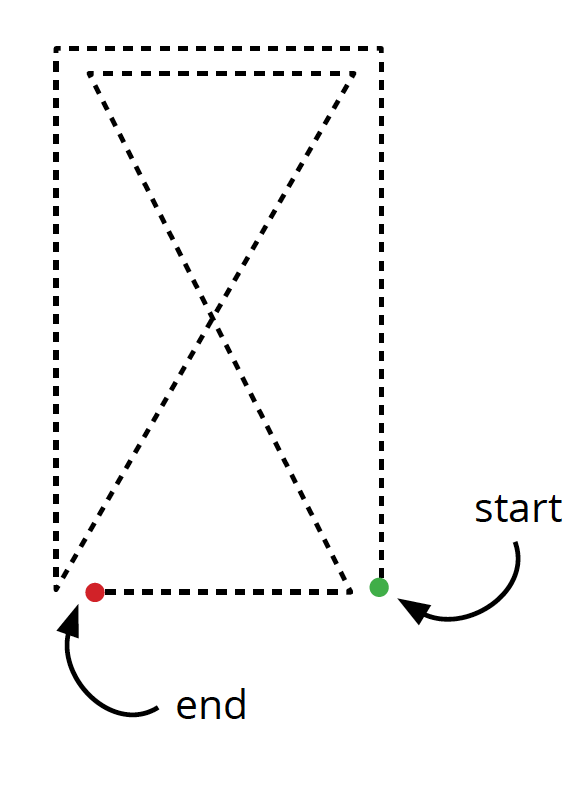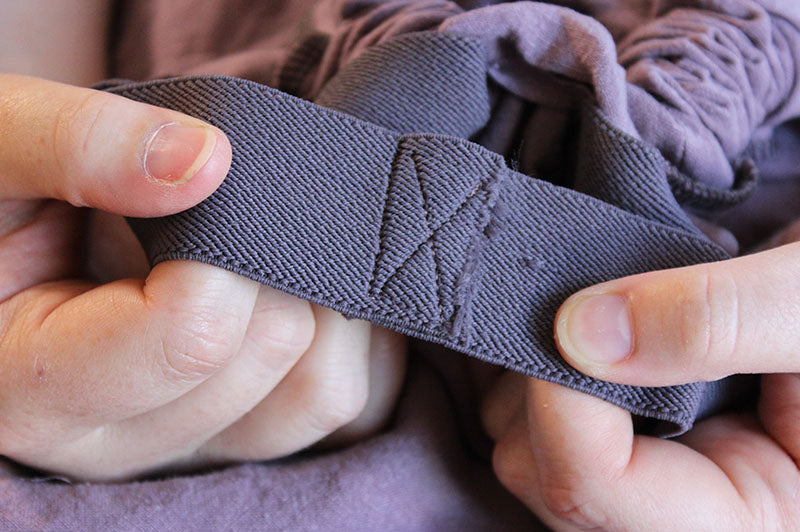 Pull on the waistband to un-twist and evenly distribute the elastic, then sew the gap closed at a 5/8″ (1.6 cm) seam allowance and finish it using your preferred method.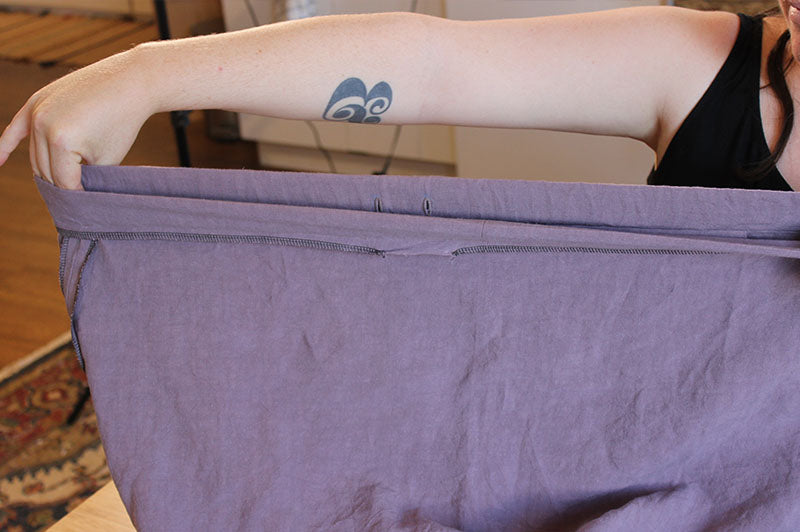 Now, how to topstitch the elastic waistband. When topstitching elastic, you will need to make sure to stretch the elastic from both sides as you sew. To keep the elastic evenly distributed, use pins to secure the elastic in place.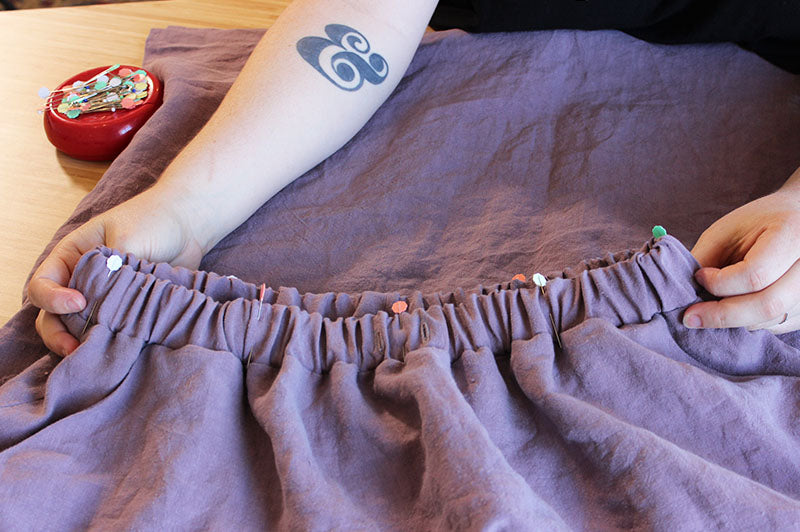 Stretching the elastic from both sides as you go, sew two lines of topstitching around the inside of the waistband, 3/8″ (1 cm) from the top and bottom. If you aren't adding the waist tie, this is the final step!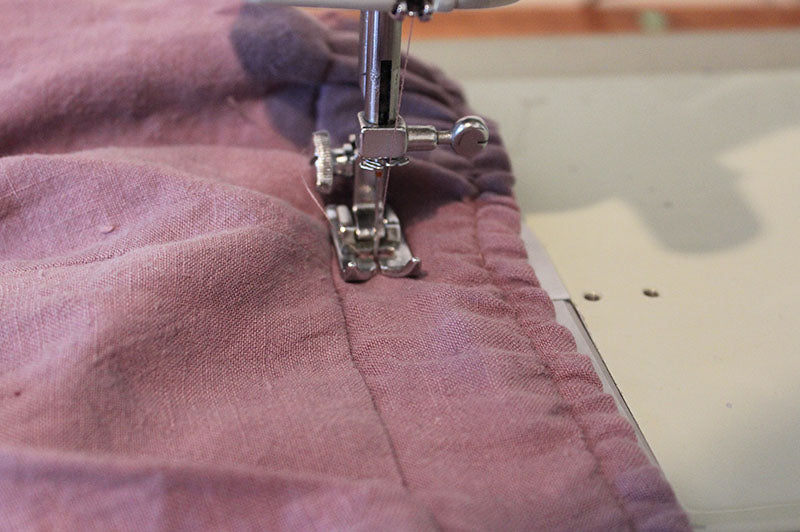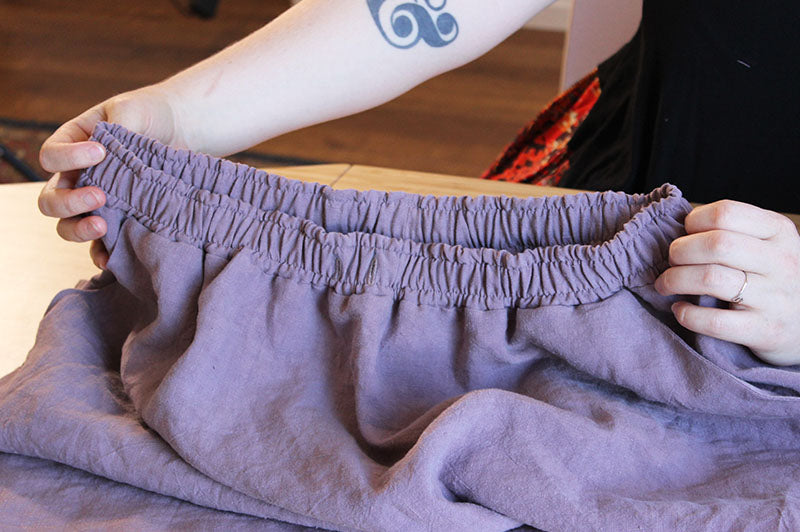 In our final post, we will be assembling and inserting the waist tie. We're so close! Let us know if you have any questions in the comments below!