We have reached the final part of our Donovan sewalong! Today, we will be learning how to assemble and insert the drawstring/waist tie. The drawstring is such a cute detail, and it adds a little extra adjustability to your waistband. You can make your own drawstring, as we have, or you can use store bought cord or ribbon.
With the right sides together, connect the four waist tie pieces and pin the short ends in place.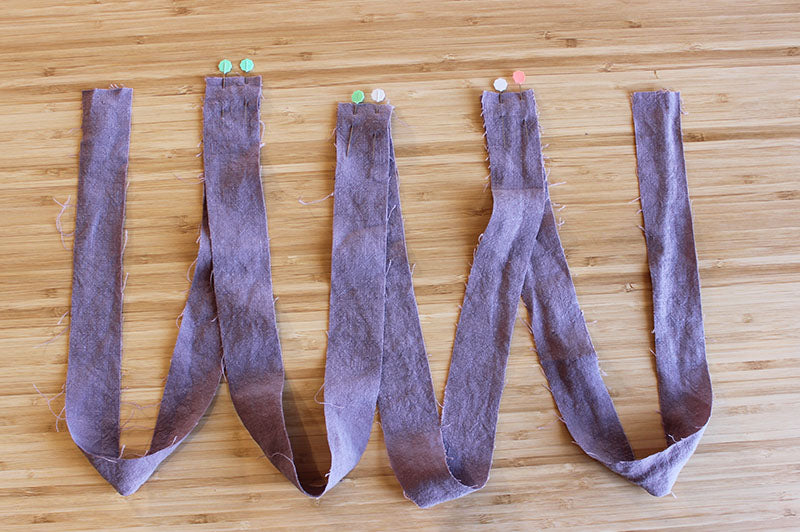 Why is the waist tie in four pieces? This pattern has an extra long tie that would be difficult to cut straight and also use up more fabric than necessary. You can cut a continuous waist tie or one that is broken into three or two pieces if you prefer.
Sew each drawstring piece together using a 3/8″ (1 cm) seam allowance to create one long piece. Press seams open.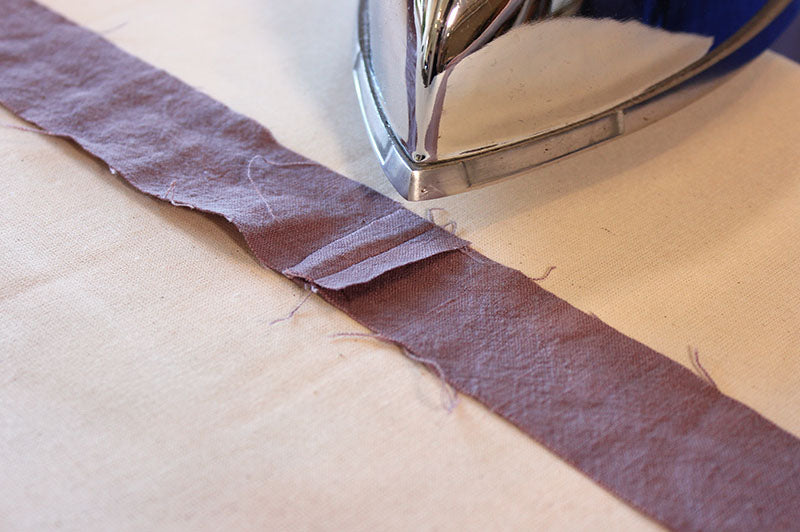 Press each lengthwise edge of the drawstring in 1/4″ (0.6 cm). It will look a little bit like making bias tape. Once the edges are pressed in, press the drawstring in half.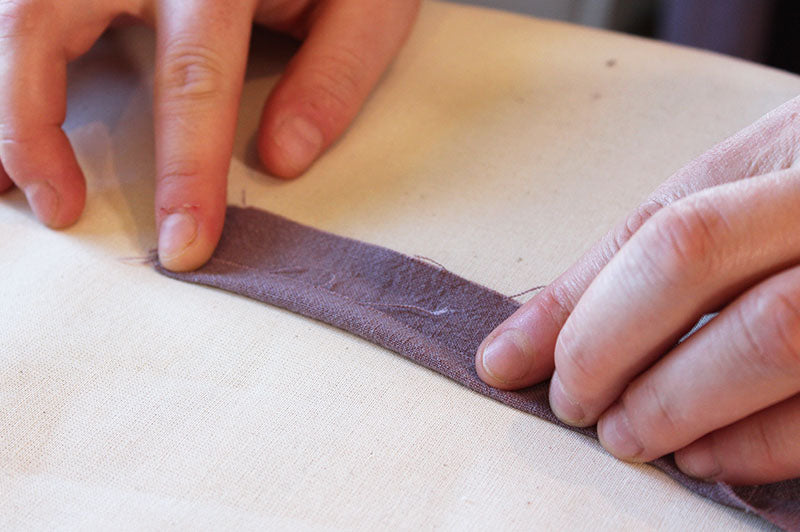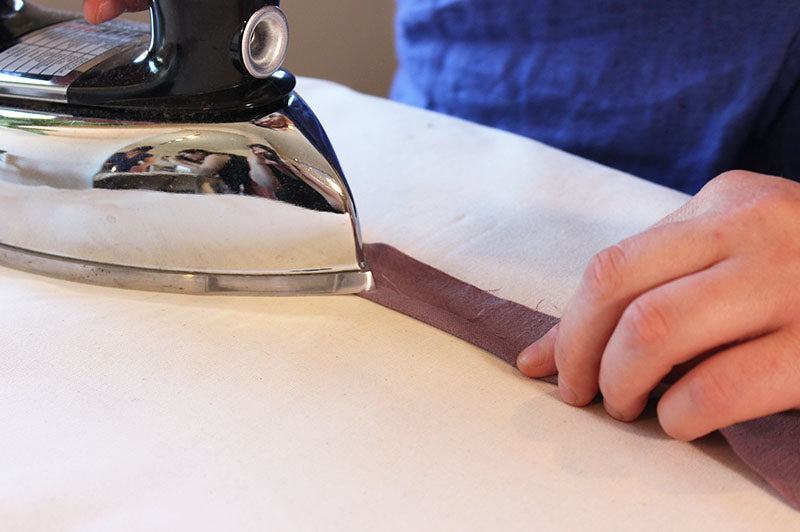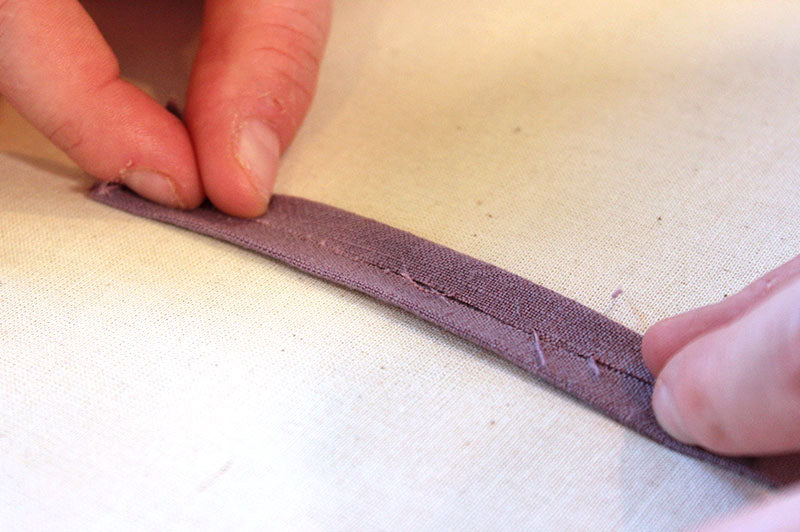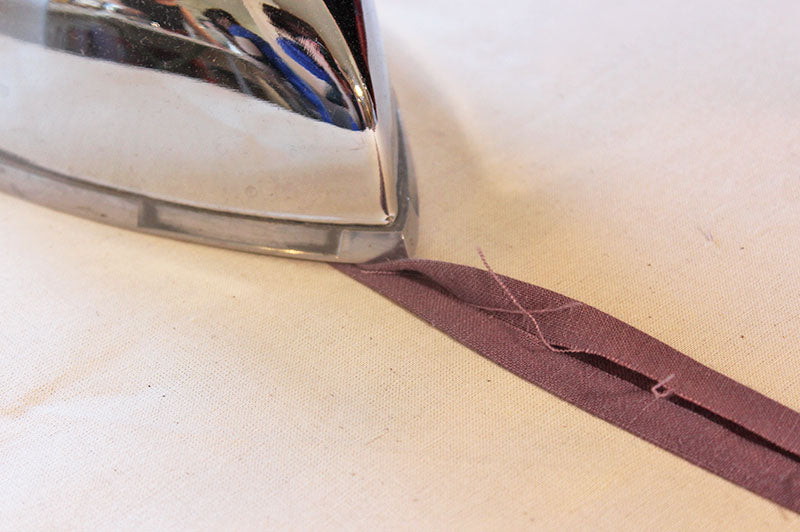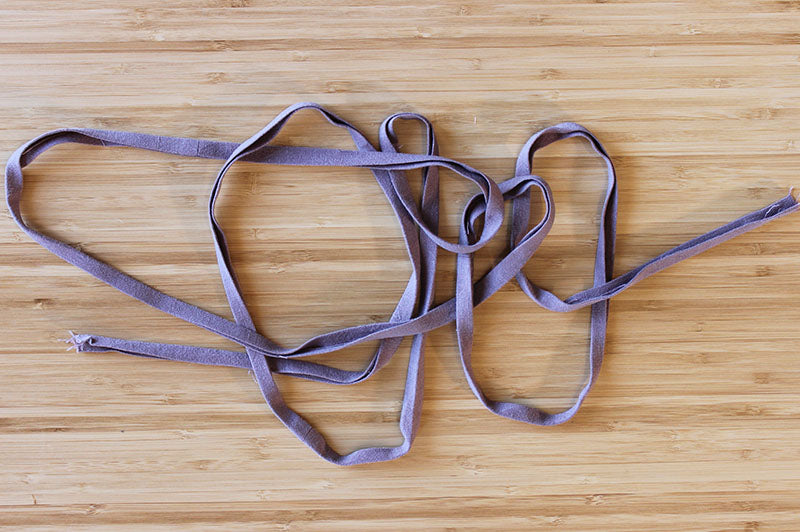 Sew the drawstring together by topstitching 1/8″ (0.3 cm) from the open edge to secure.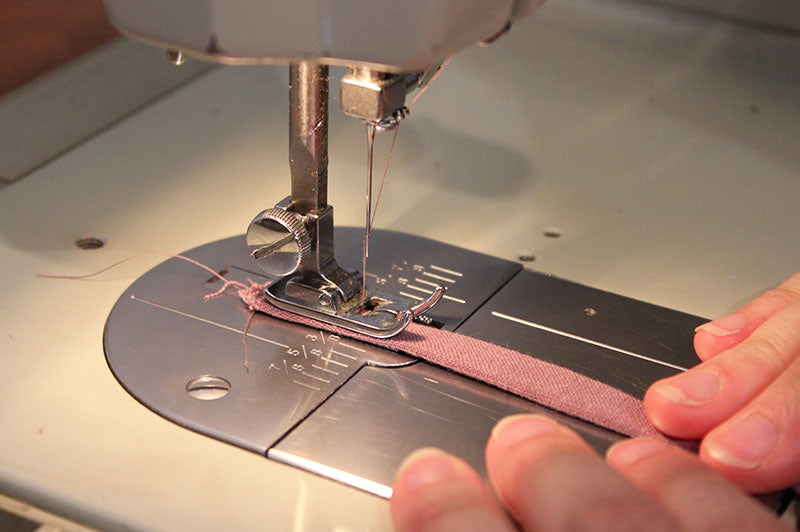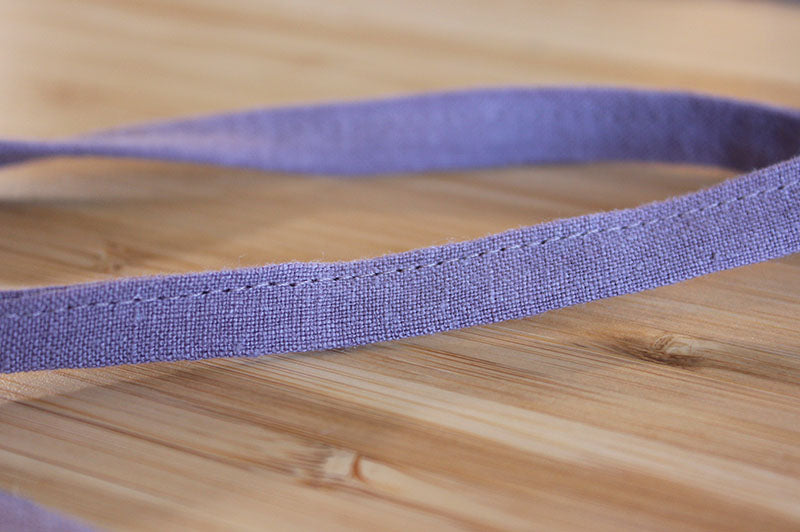 Using a safety pin, insert the tie through one buttonhole, and feed it through the waistband until it comes out of the other buttonhole.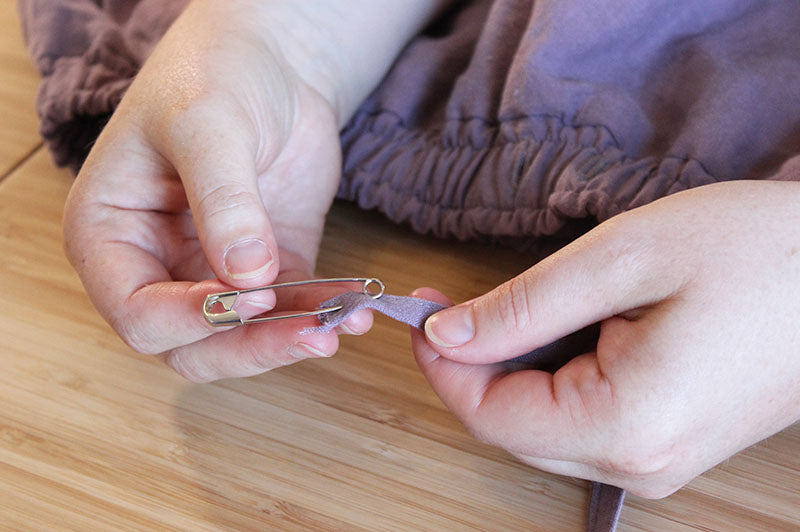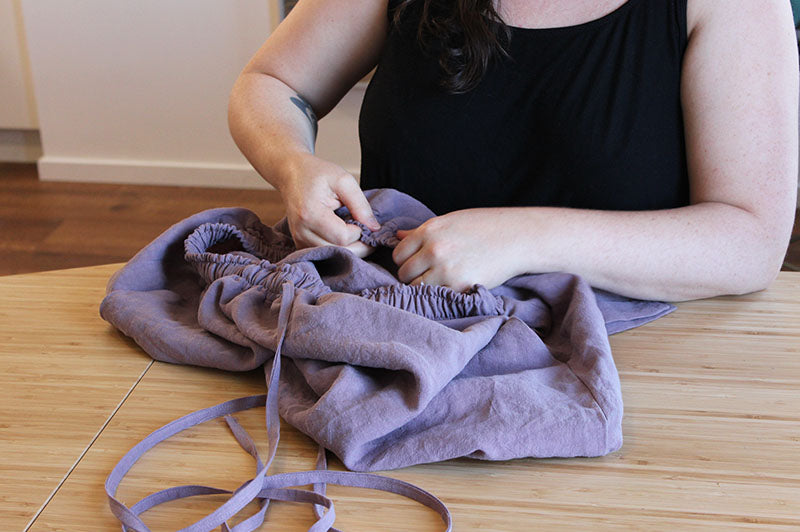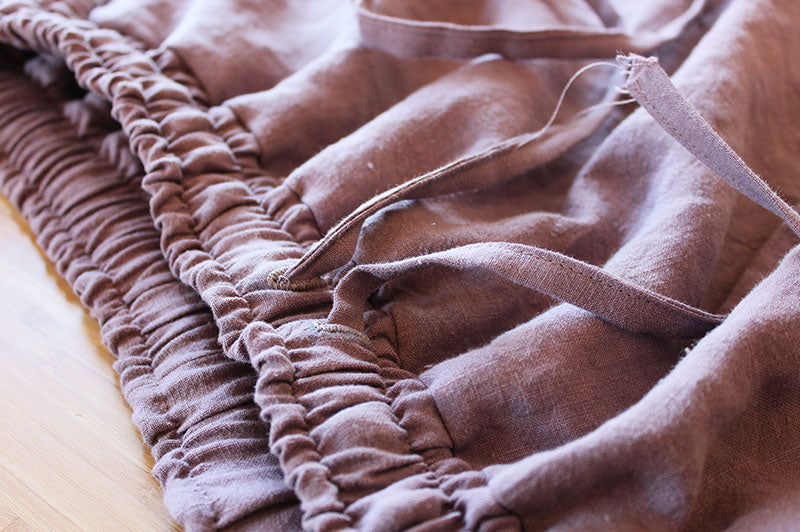 To finish the ends of the drawstring, tie off the ends, or fold them 3/8″ (1 cm) twice and topstitch. You can also get creative here if you would like, and attach some fun beads!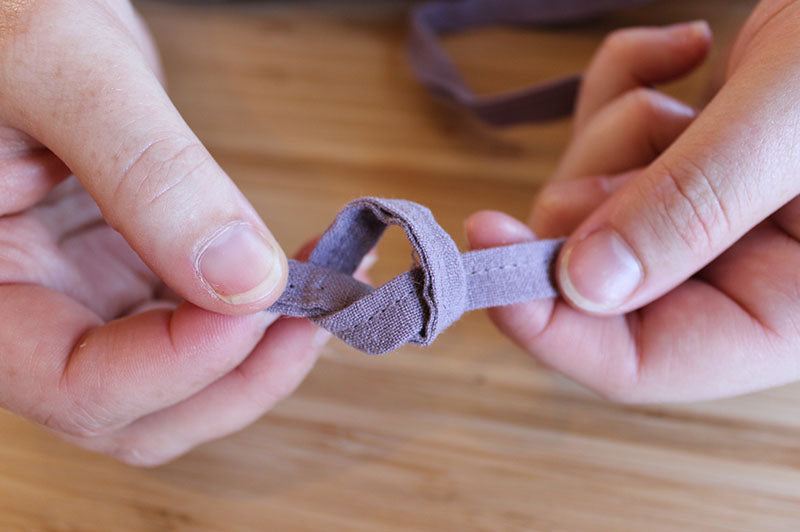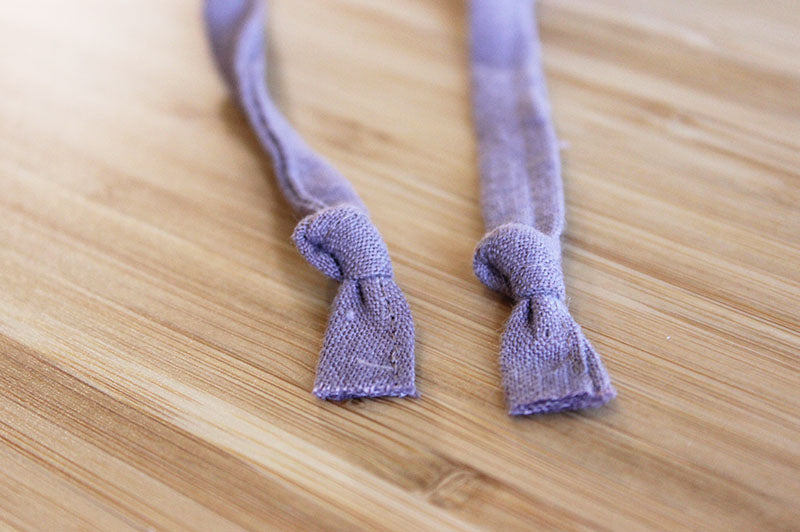 Congratulations! You just finished your Donovan Skirt! I hope you're excited about your new skirt, and proud of yourself for finishing it.
Please use the hashtag #donovanskirt to share your own make with us on Instagram.
As always, if you have any questions, let us know in the comments below.