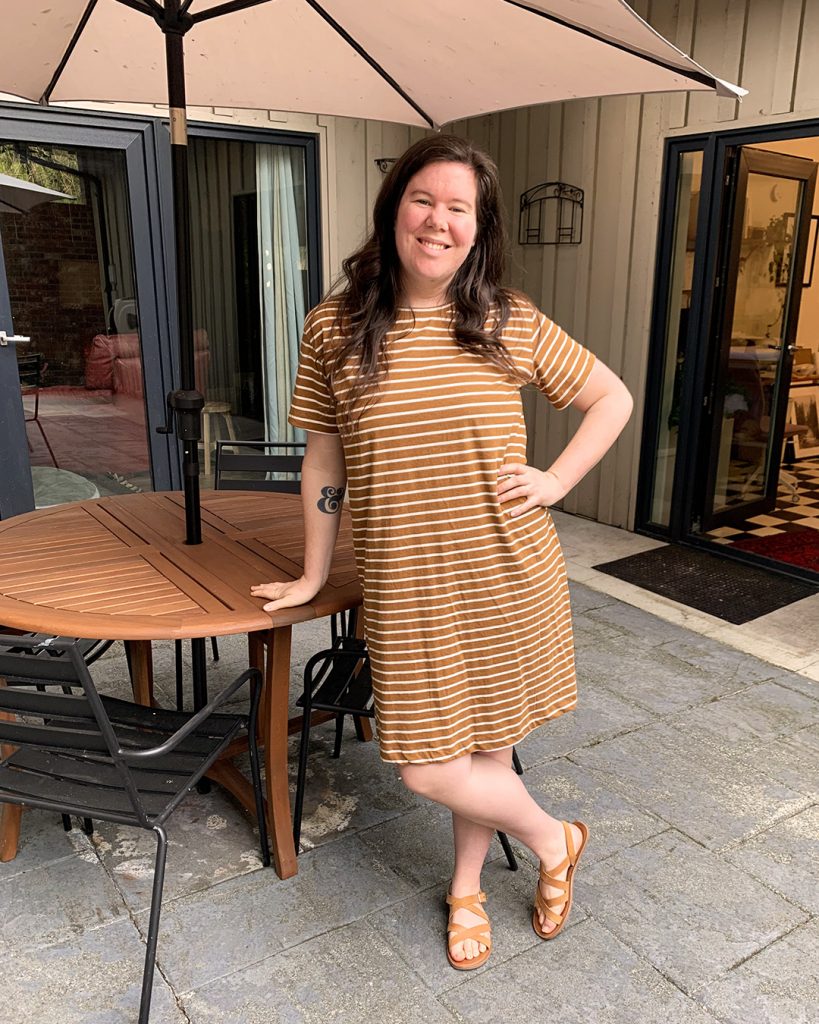 I'm back with another fun pattern hack to share with you! This Jackson Tee dress is such a simple and effective way to get even more out of our everyday Jackson Tee pattern. You could even lengthen the Jackson Pullover view to a tunic or dress, too!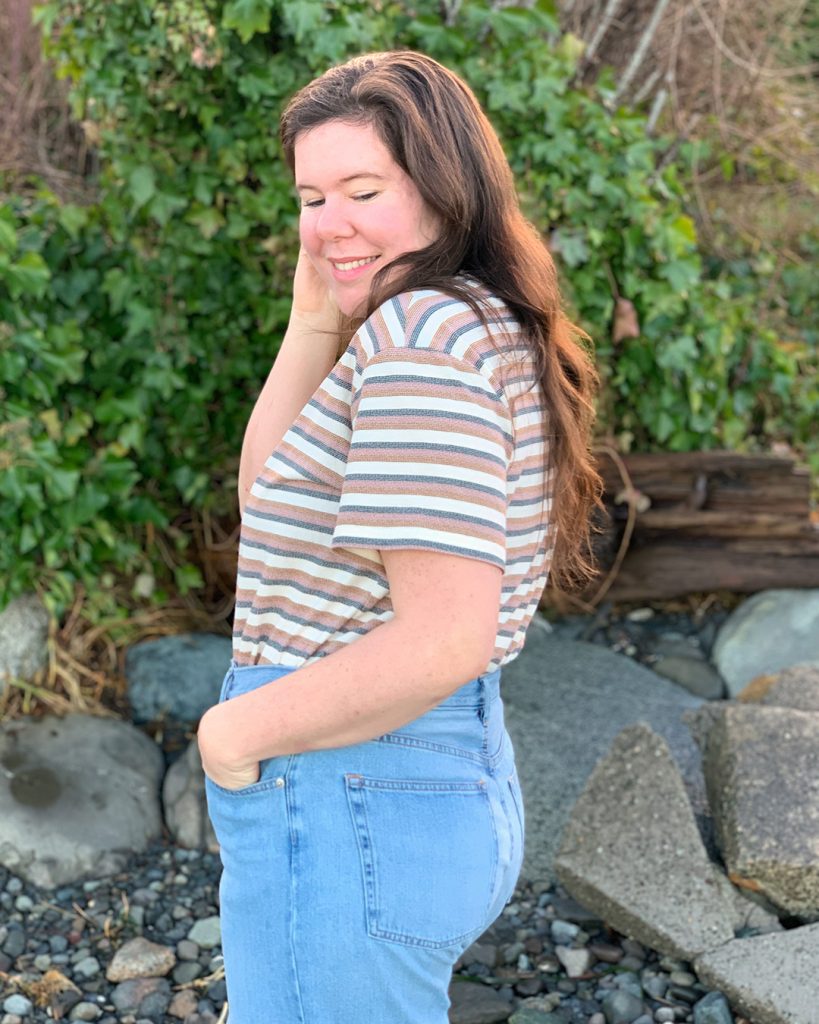 How to Lengthen the Jackson Tee to a Dress
This pattern hack is perfect for beginners out there. You simply need to cut at the lengthen and shorten lines and add the amount you wish to extend the pattern by. You will need extra fabric to make this hack—add an extra half meter or yard for sizes 0-14 and an extra meter or yard for sizes 16-34. If you want to lengthen it longer than shown here, add more.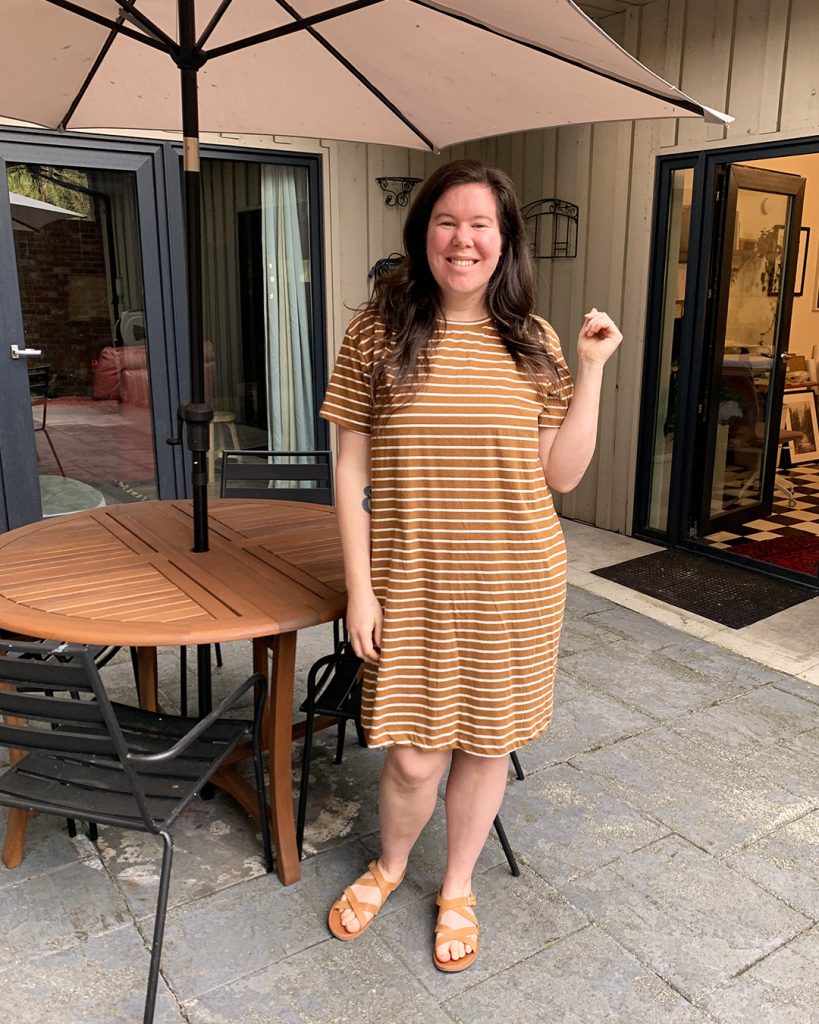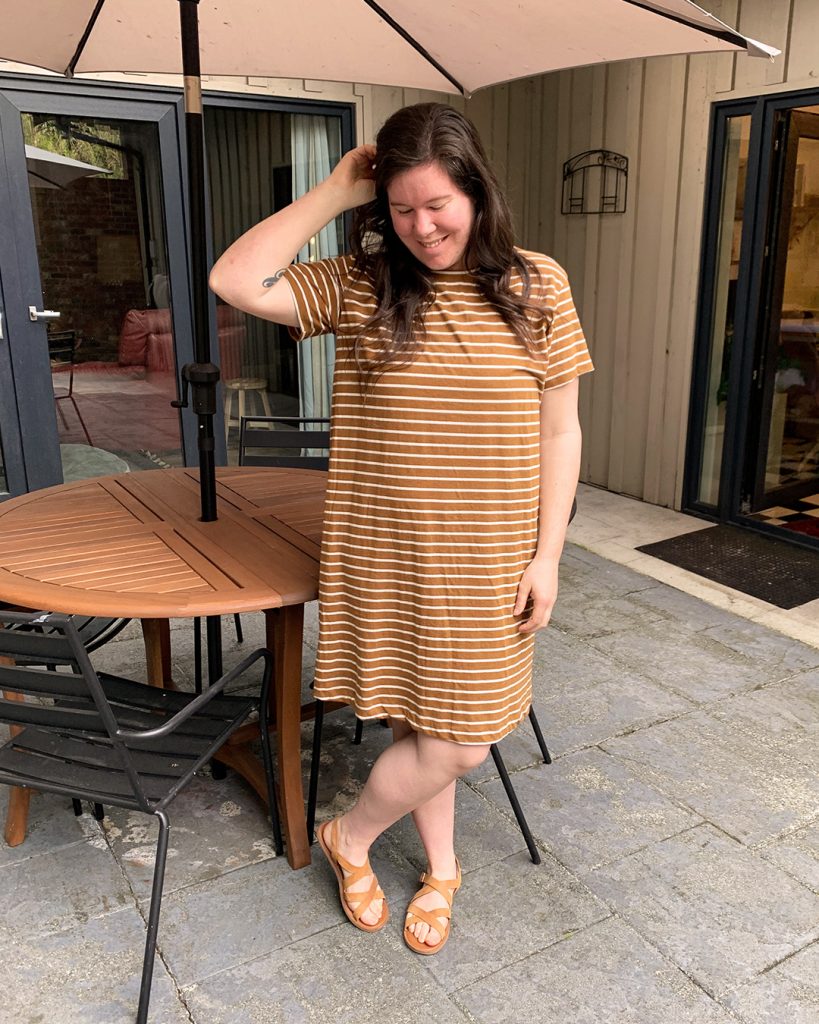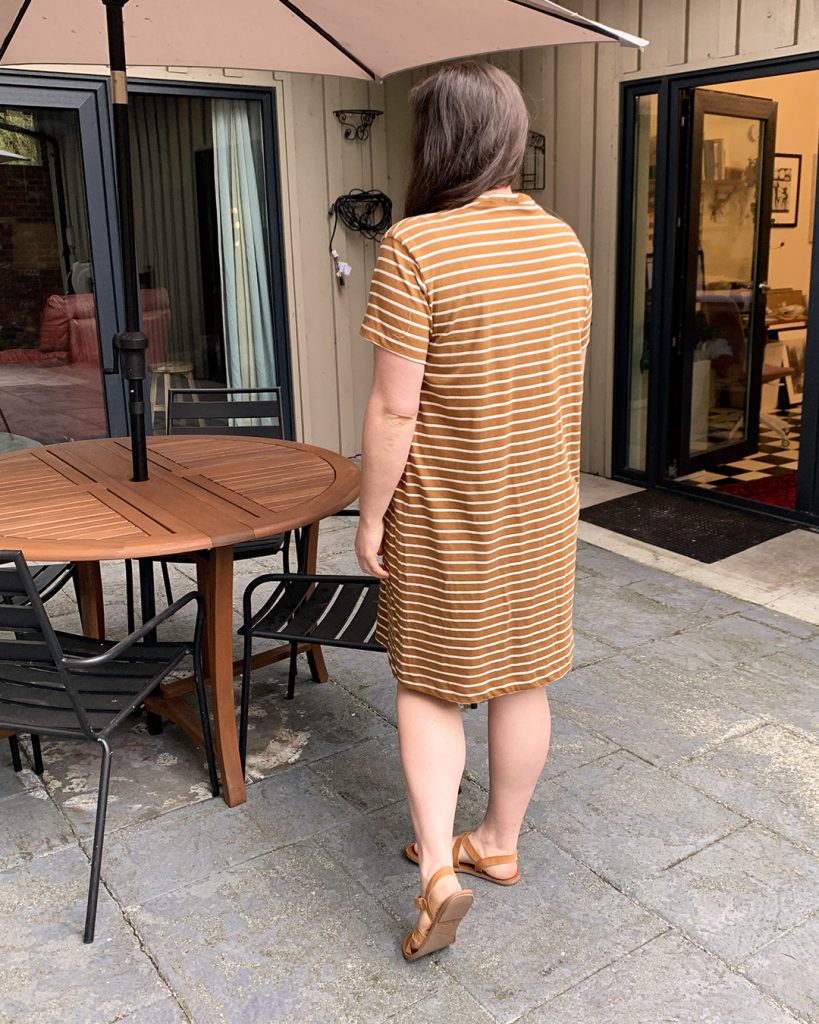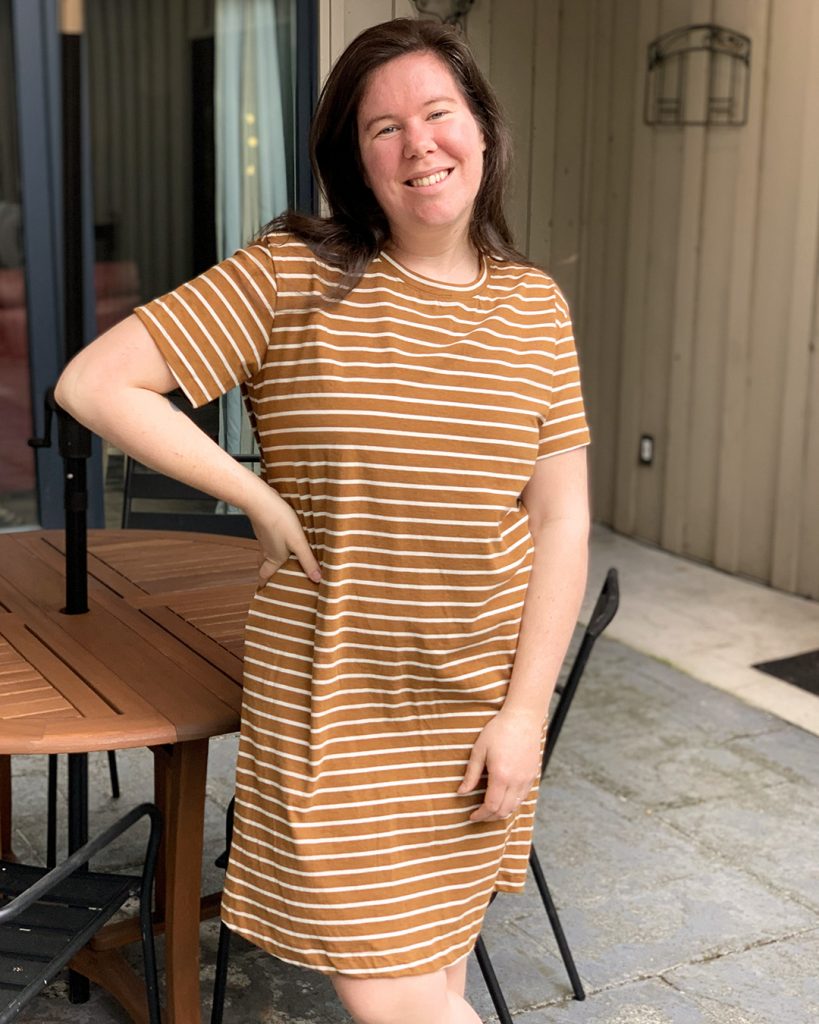 I opted for a finished length of 41″ (104 cm) for this Jackson Tee dress. You can measure this by holding the measuring tape up at your shoulder and letting it hang down. Don't forget to add your shoulder seam allowance and your hem allowance! If in doubt, make it a bit longer and you can always hem it shorter.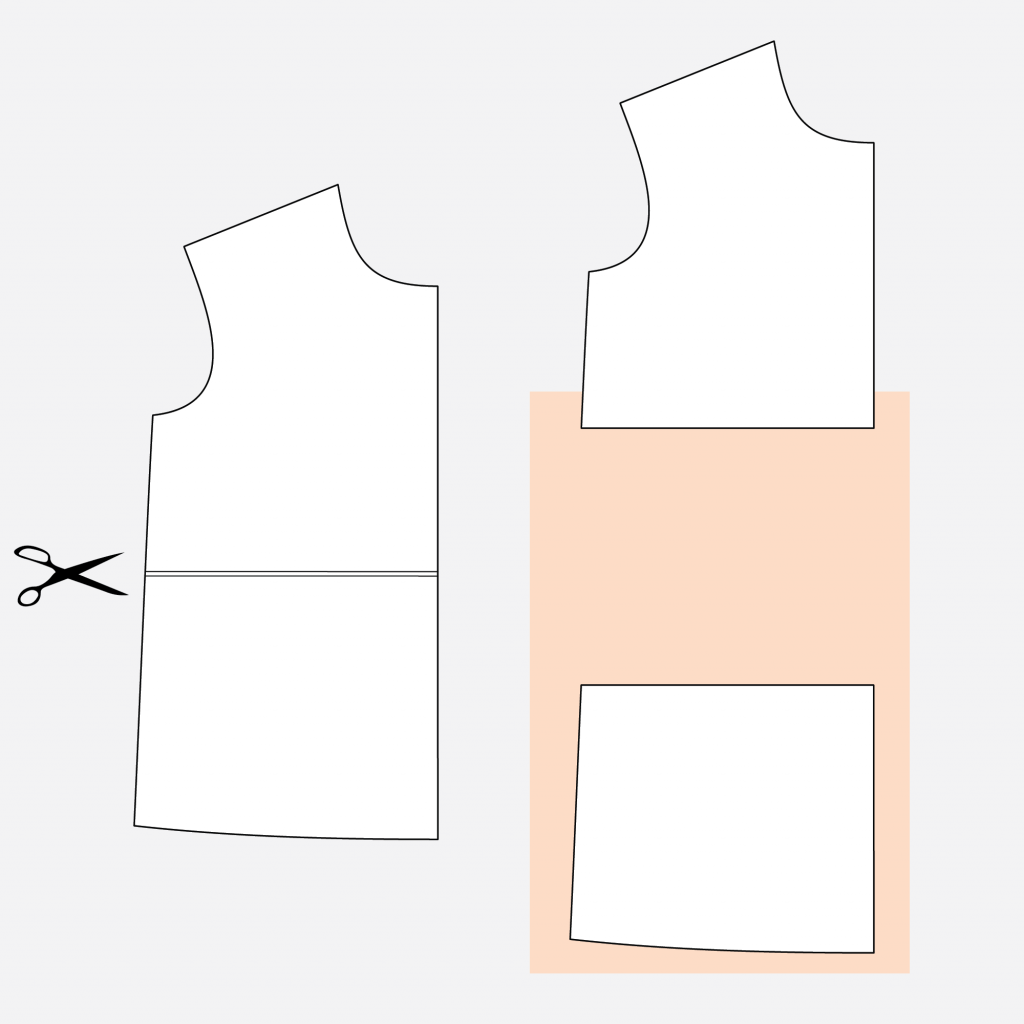 I extended this Jackson Tee following the slight angle of the side seam. You can increase this angle if your hips fall into a larger size or if you want more room around the hips. Measure the pattern around the hip area and multiply it by four to figure out approximately how much room you have there.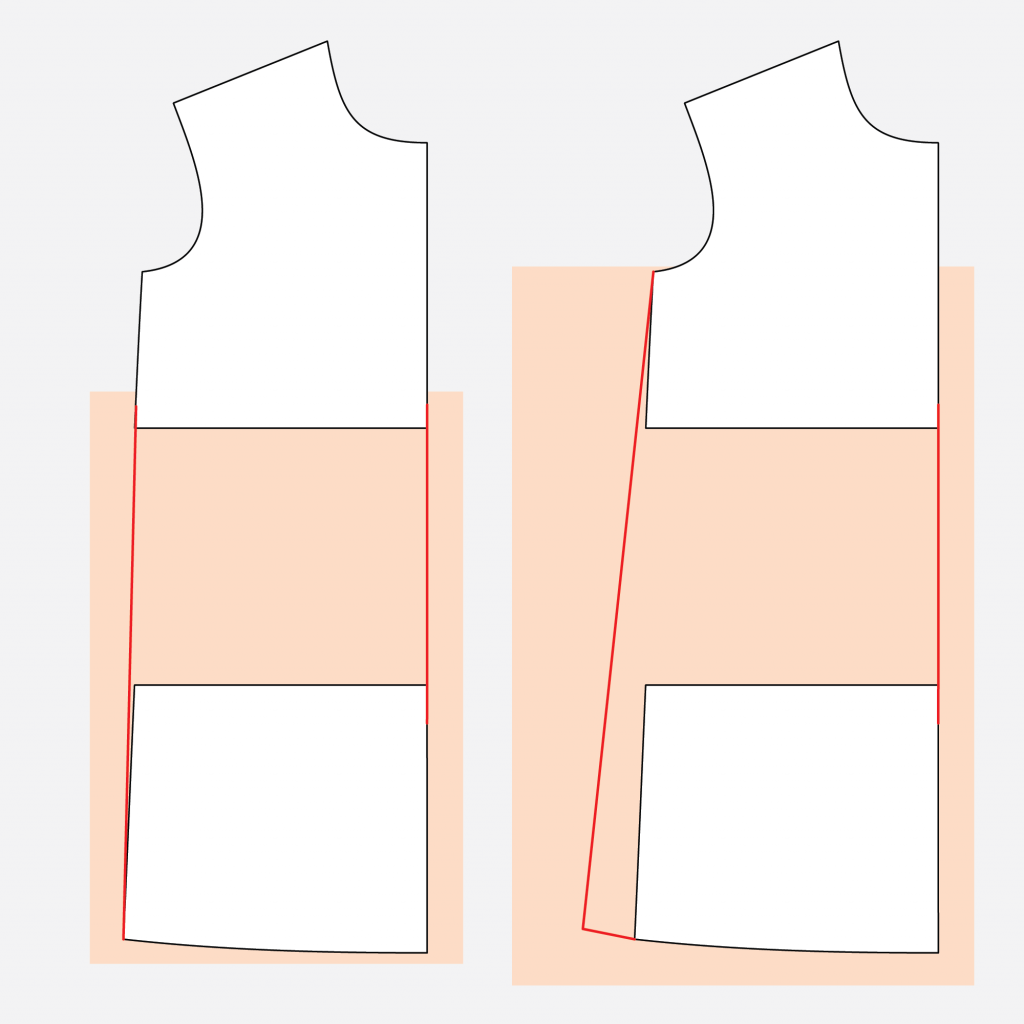 Once you have made your length adjustment, you sew the Jackson Tee as usual! It's a super quick sew and you'll have a new t-shirt dress in no time! If you want to add pockets, you can totally do so. I would suggest two knit patch pockets on the dress front. You can sew these on using a straight stitch. If lengthening the pullover view, you could add a kangaroo pocket!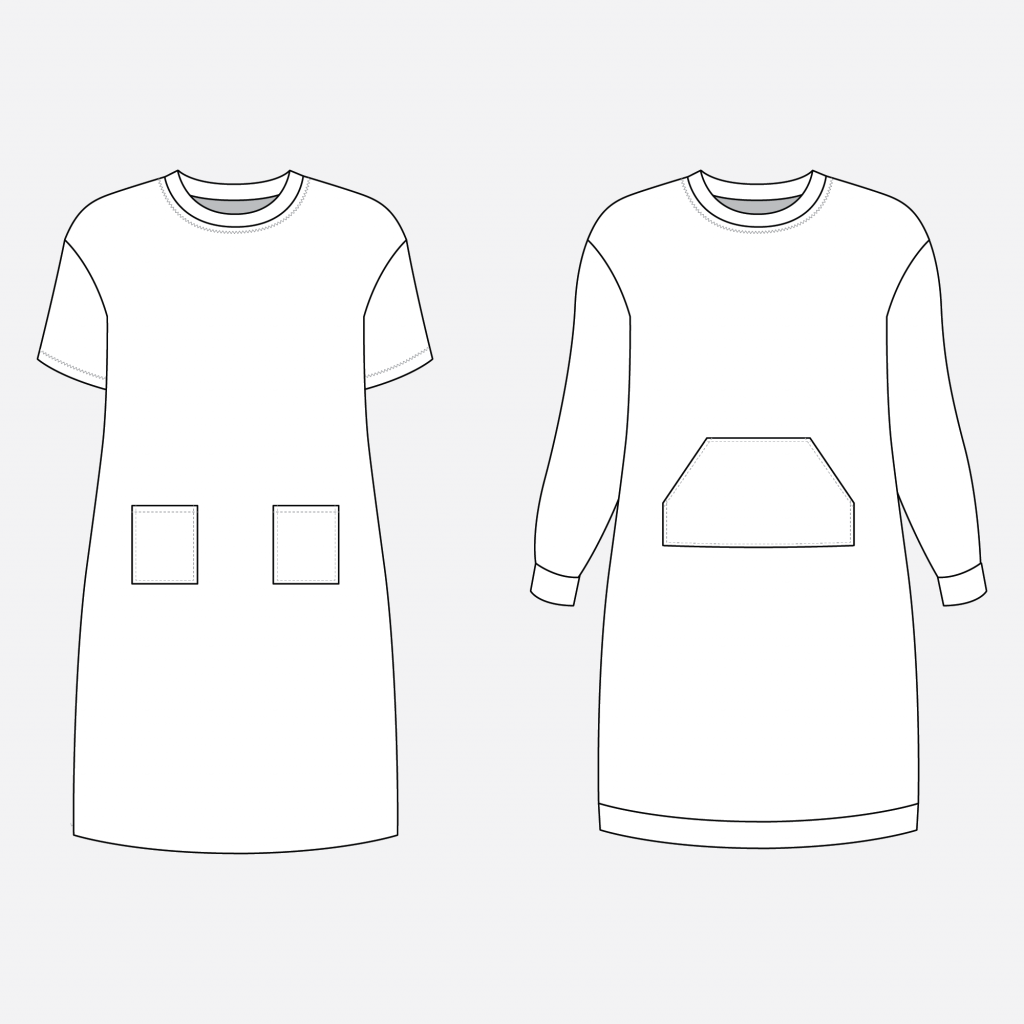 This dress will get a lot of wear in the warmer months but I think it will be a favourite in the fall and winter, too. I can see it layered over leggings and paired with a cozy flannel shirt. This hack would also make the perfect night shirt! I made this version using a 100% cotton jersey from Blackbird Fabrics.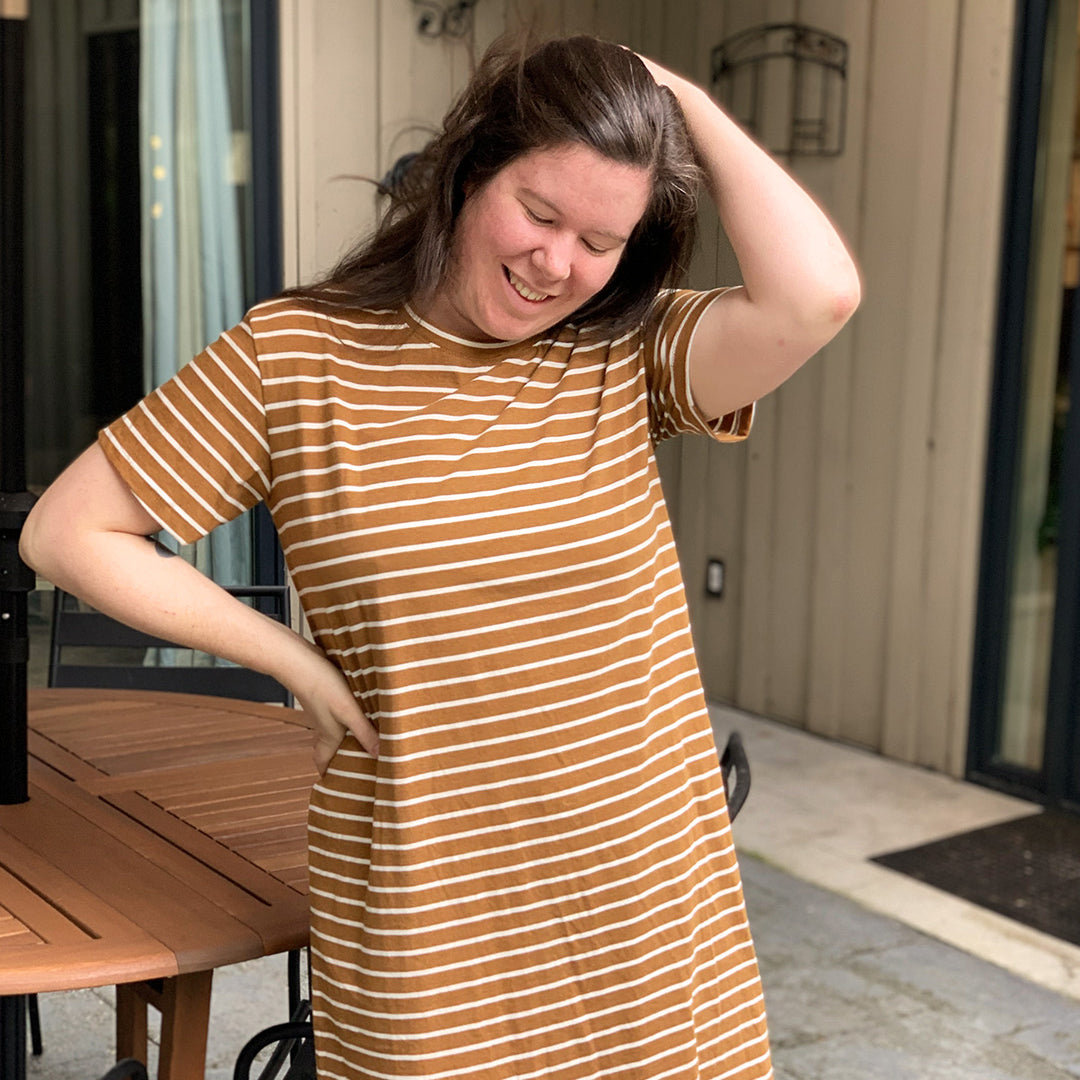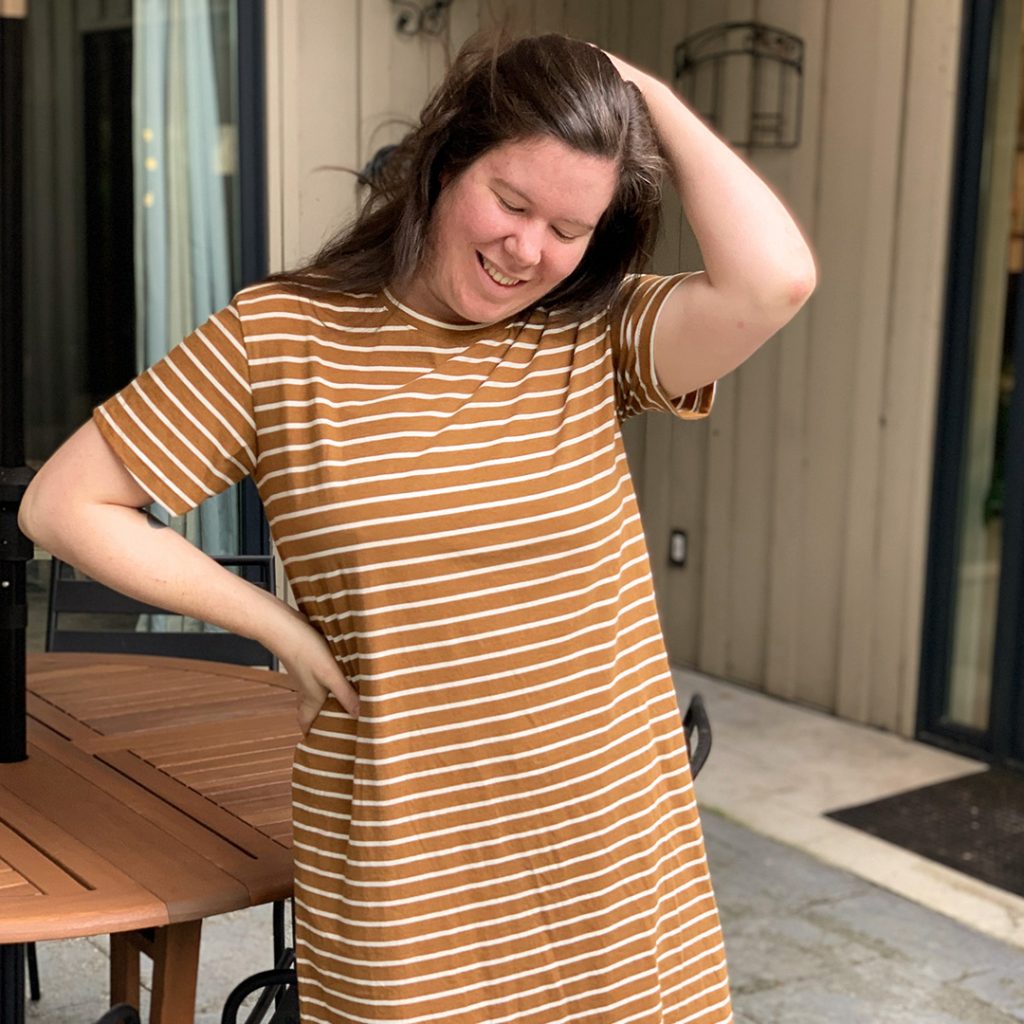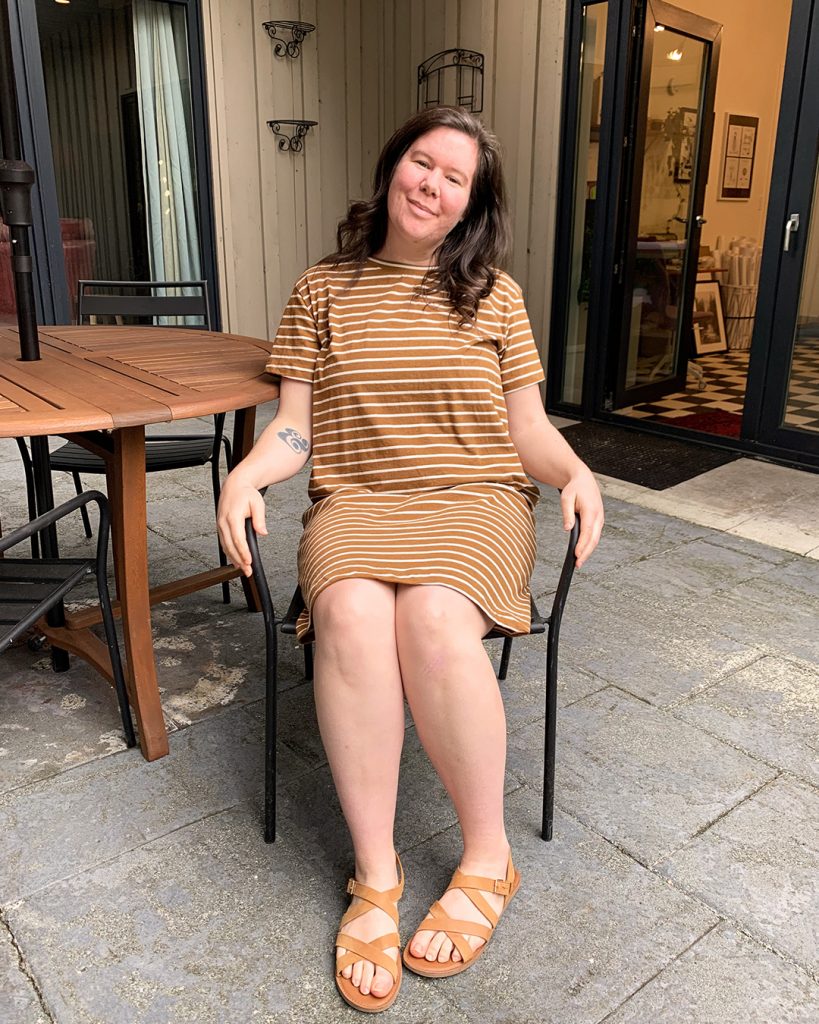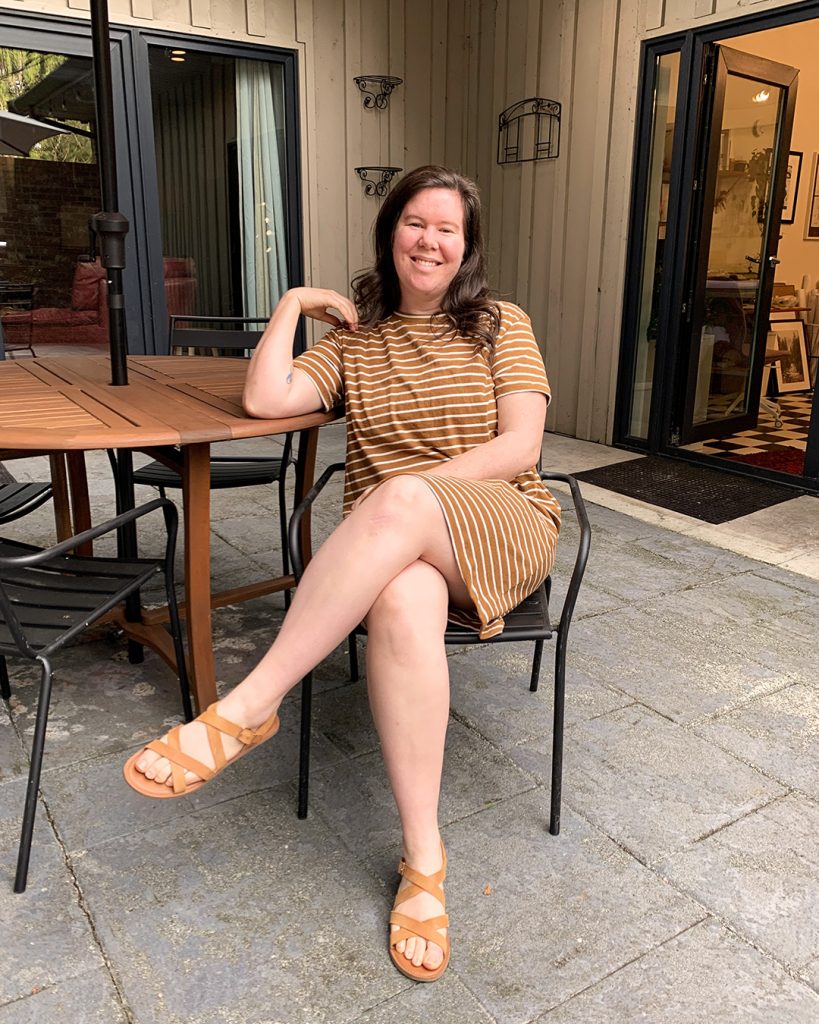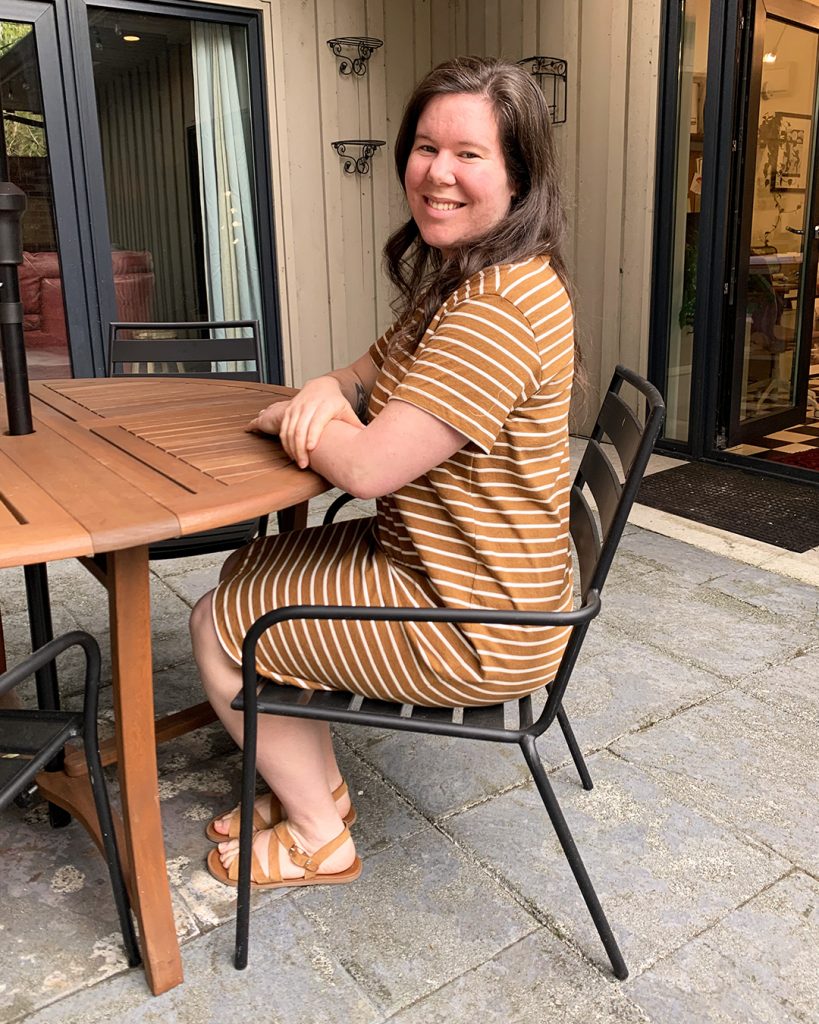 If you want to take this hack one step further, you could lengthen the pattern into a long dress and add a waist tie or waist elastic. You may want to add side slits or increase the A-line shape to ensure you are able to walk comfortably!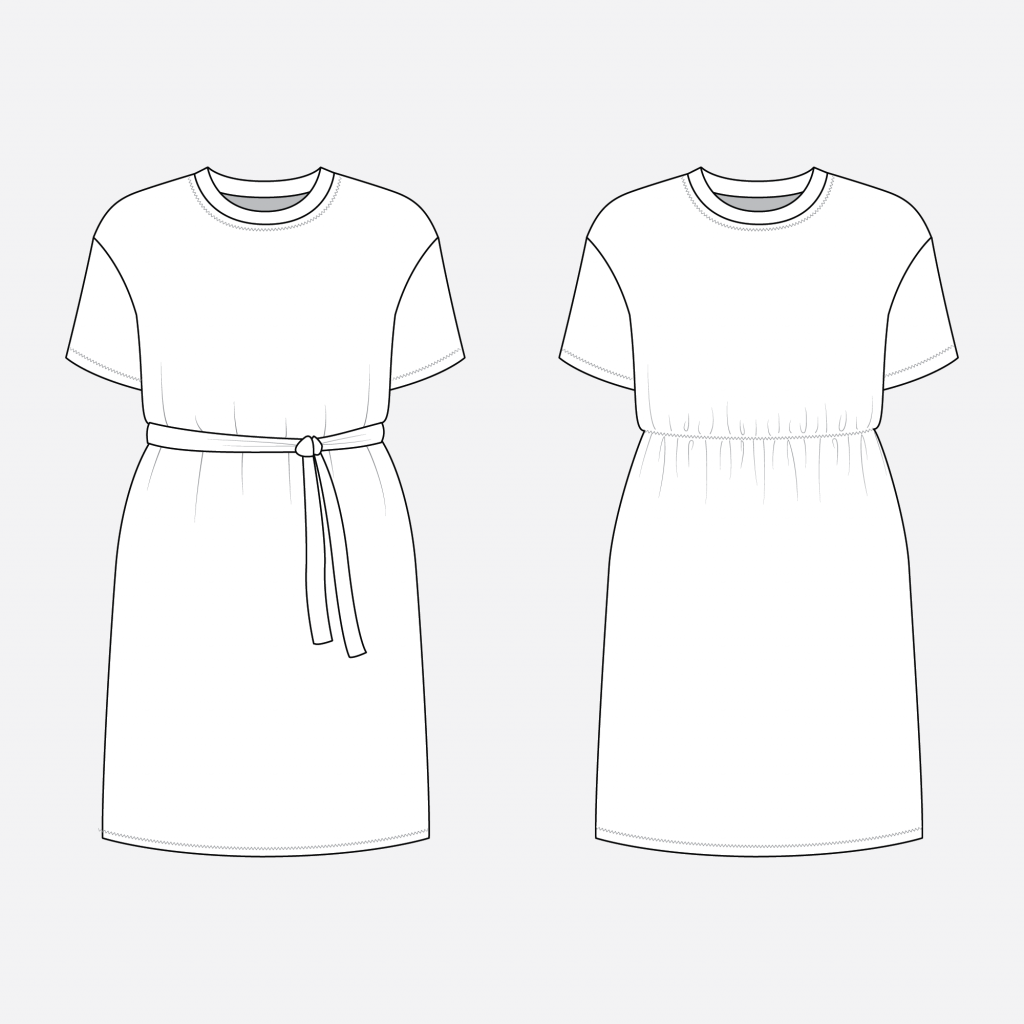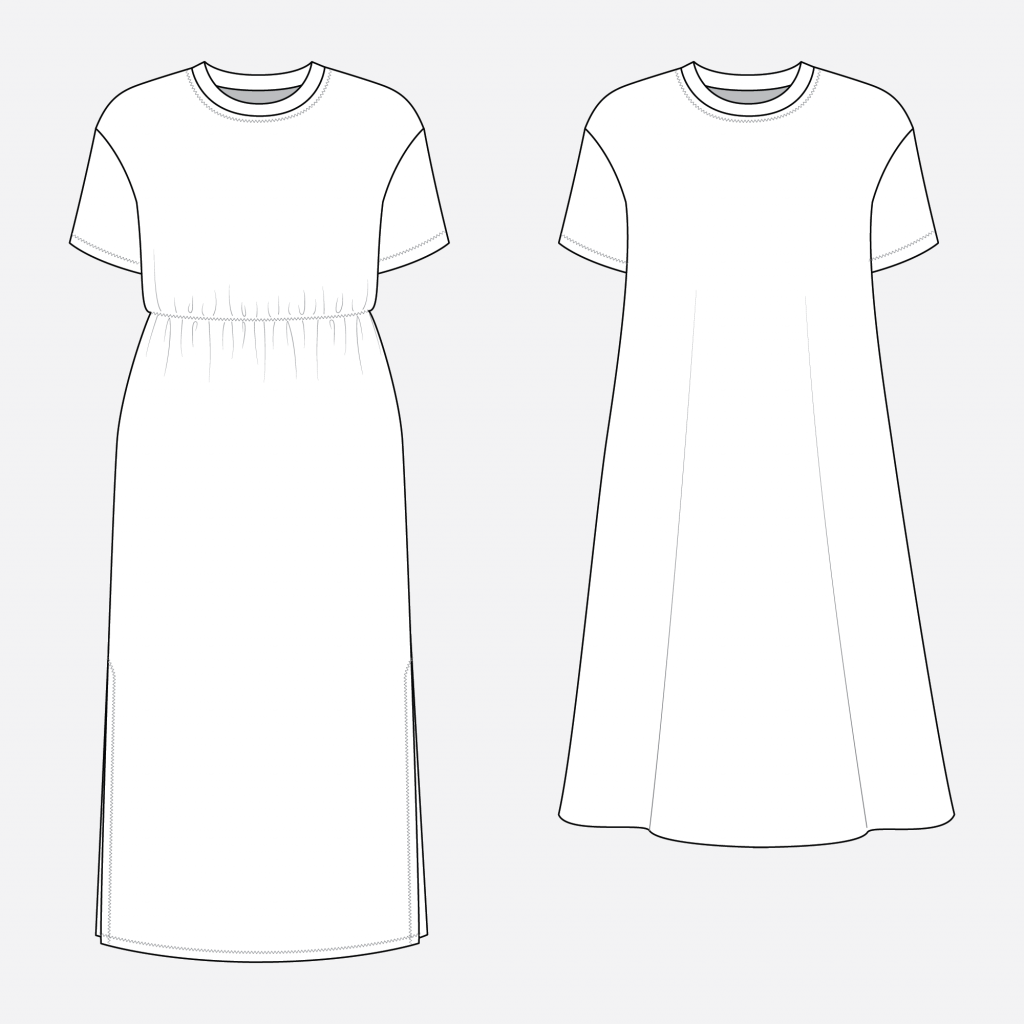 I hope you enjoyed checking out this Jackson Tee hack. I hope you try it! I know I'll be reaching for this one a lot this summer.