I finished a quilt! This 'Z' quilt was designed by me for my niece, Zoya. I used all her favourite colours and I love how it turned out! I've been doing a lot of quilting lately and have really fallen in love with the process. From design to finished quilt, I can see why people love this as a hobby! It is so satisfying and meditative. Don't worry, I still love garment sewing too, but quilting has really opened the door to a whole new world and I'm having so much fun exploring.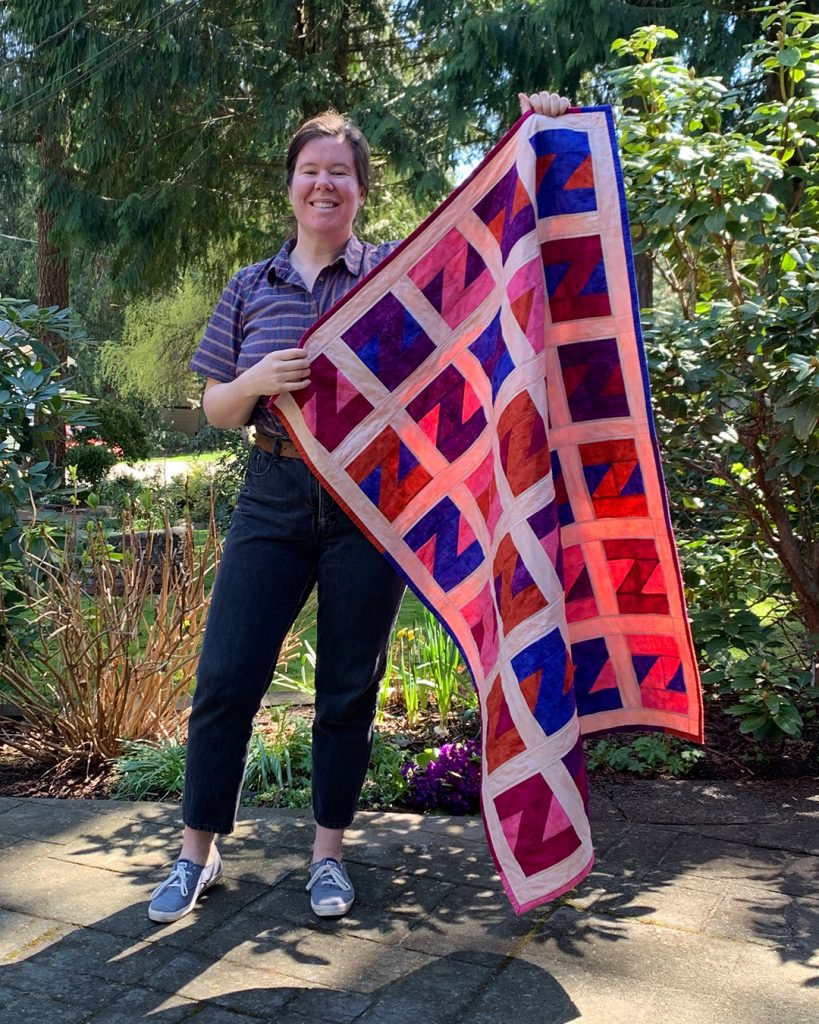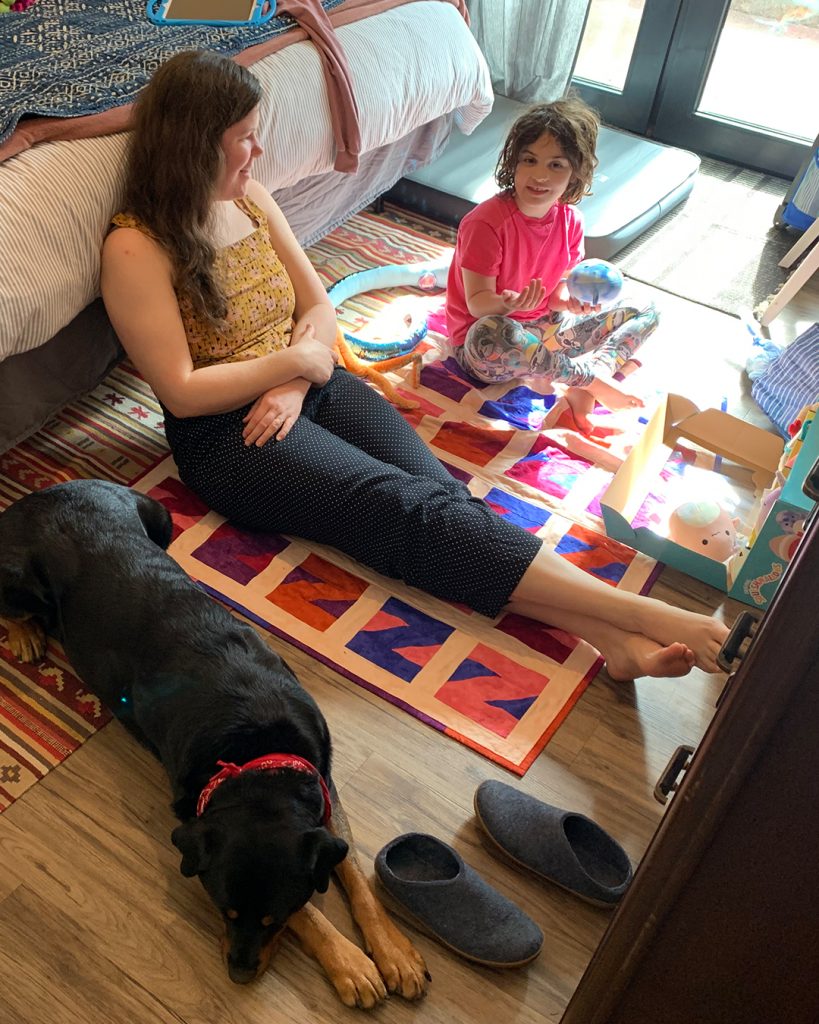 Below is a mockup of the design for the Z quilt (side note – I pronounce it 'zee' even though I am in Canada). I love that this design uses many colours and you can have fun playing with the colour combinations for each 'Z'.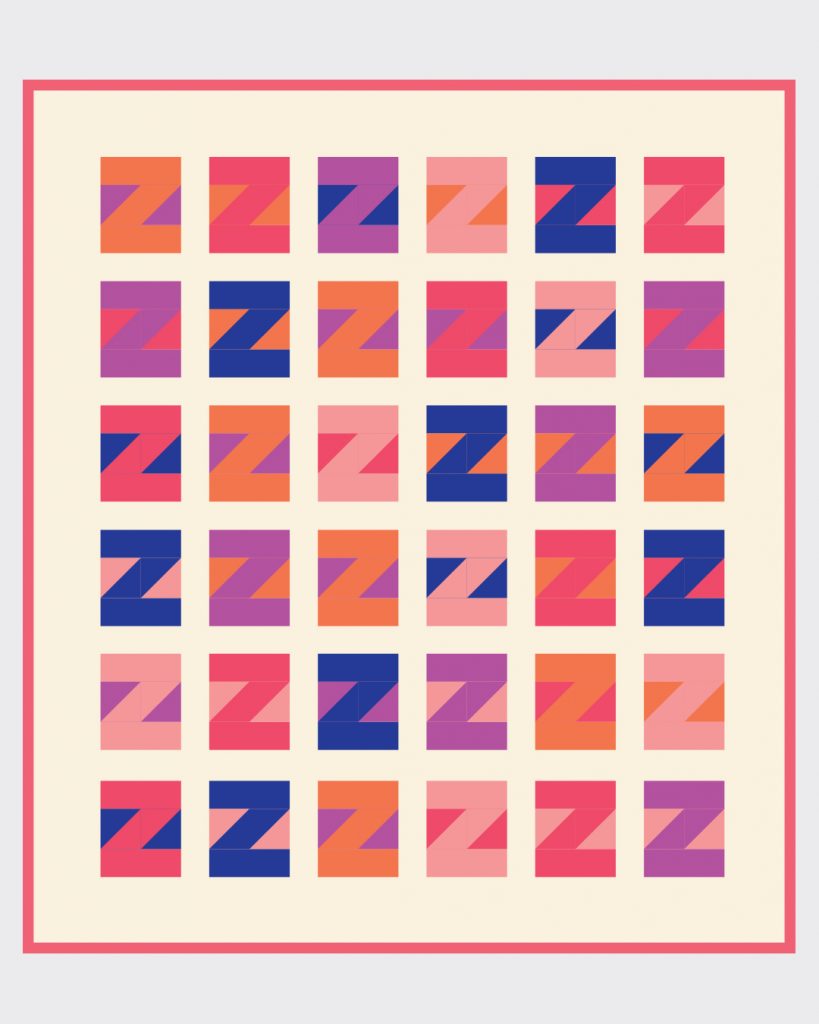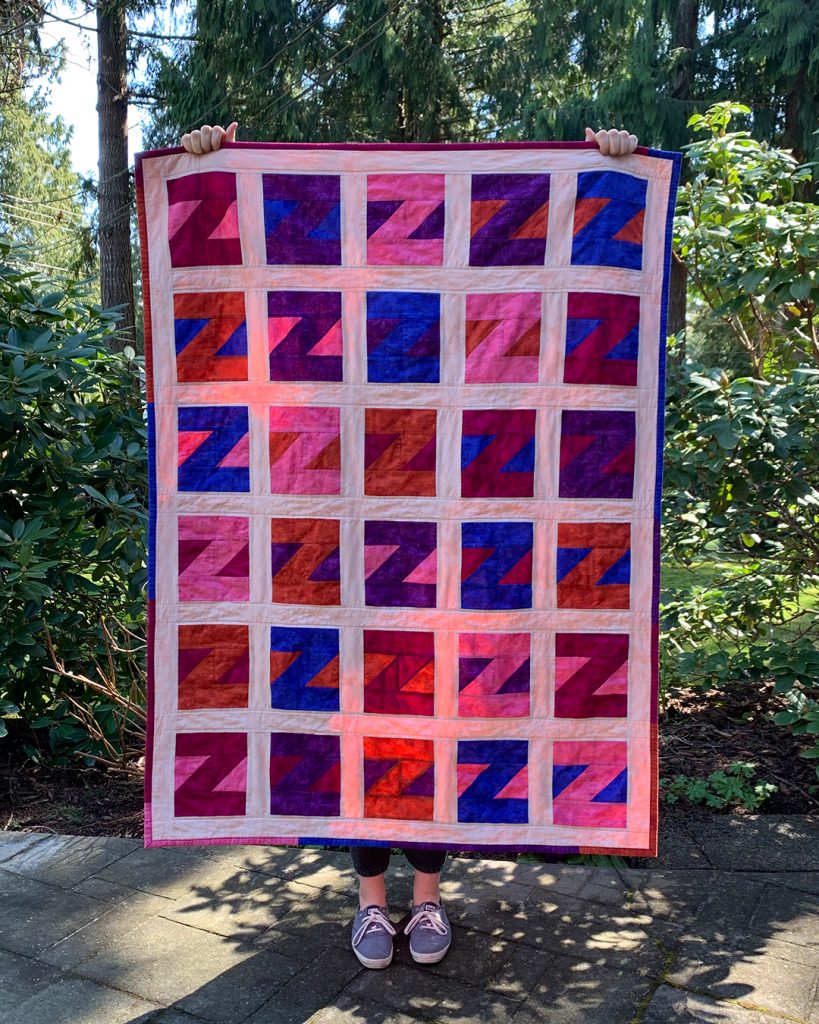 The Z's are constructed using half square triangles and rectangles. This is a simple design that is quick to sew. The only part that was hard to wrap my head around was how many pieces I needed in order to have a variety of colours represented. I'm not even going to attempt to explain how I worked this out, it hurt my brain too much.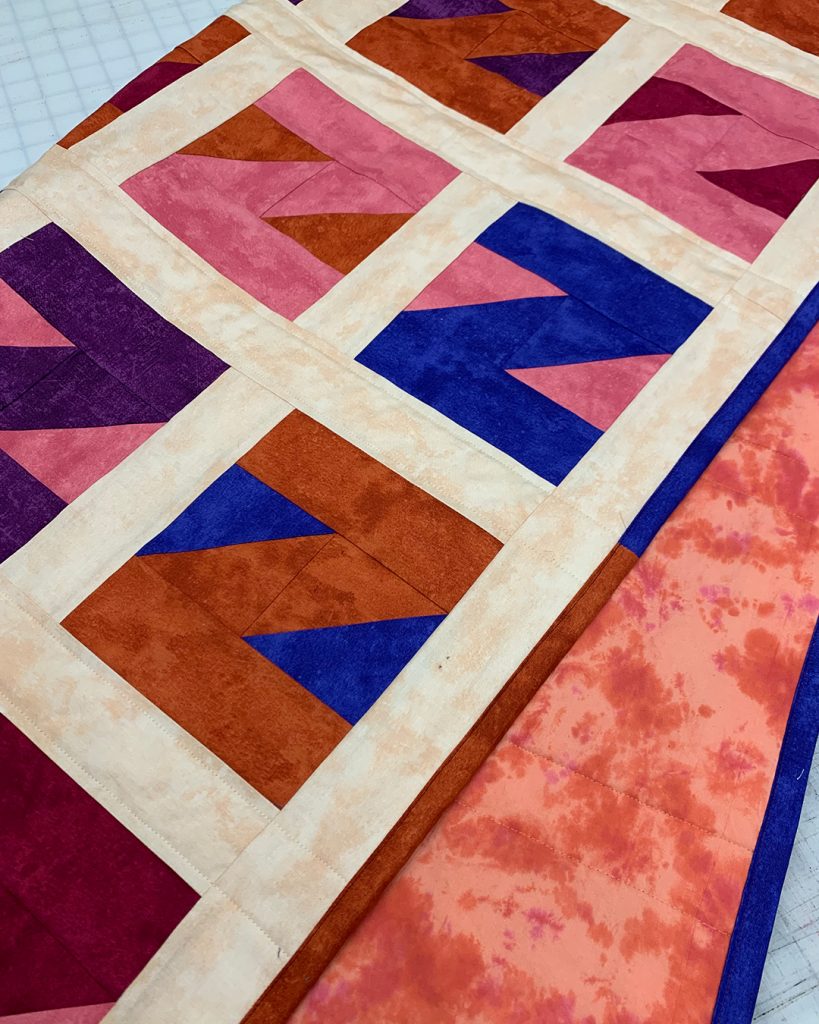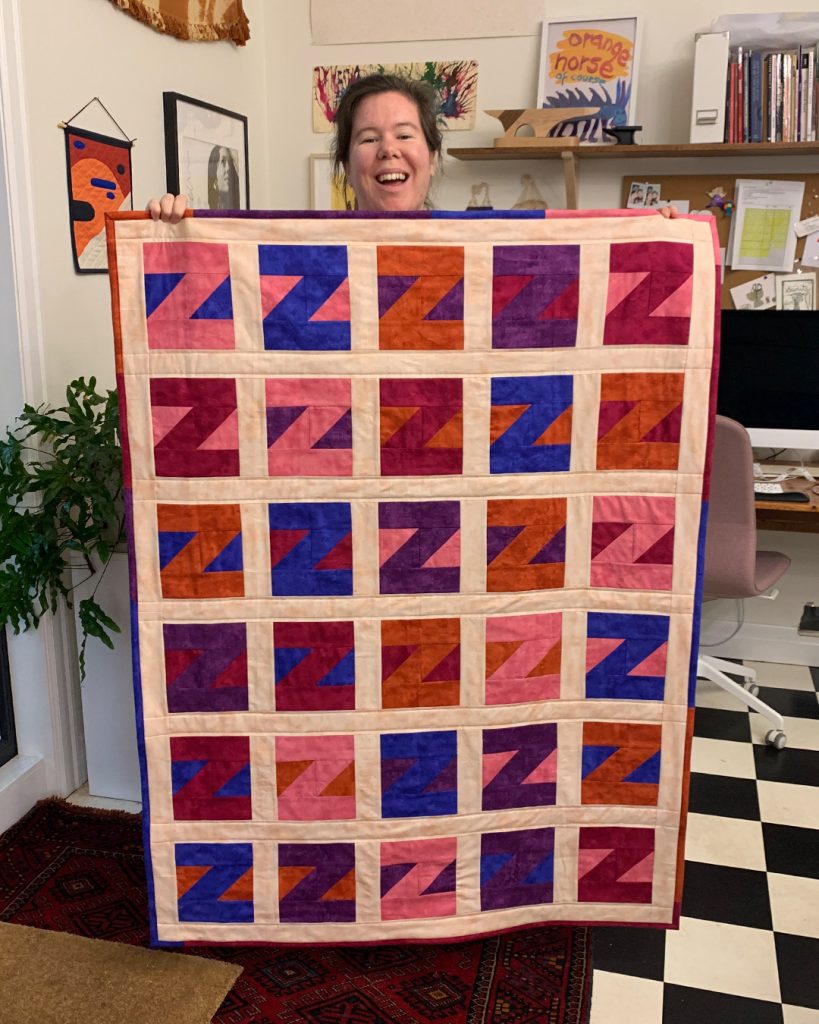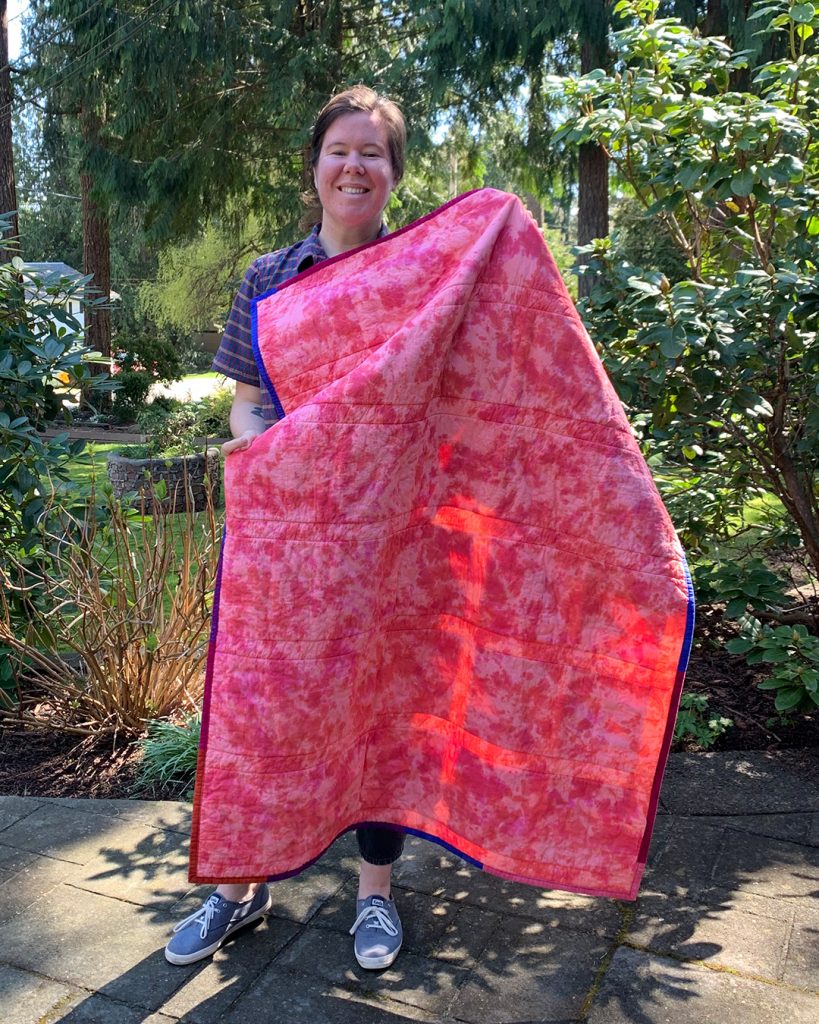 I used grunge quilting cotton from Moda. I like that this fabric gives the quilt some dimension and visual interest. For the back I used a tie-dye cotton print that I had in my stash. So cute! I decided to go with a scrappy binding since I have leftover fabric to use up anyways. I think it really works well with the design. For the quilting, I went for super simple straight lines, ¼" away from each Z horizontally.
I was so excited to give this quilt to my niece but I had prepared myself for the possibility of her being underwhelmed by it. I mean, do 7-year-olds care about quilts? Well, turns out they do! She loved it! She was so thrilled by it and brought it everywhere with us during her visit. She even asked me for another quilt, this time with cats on it. I better get started!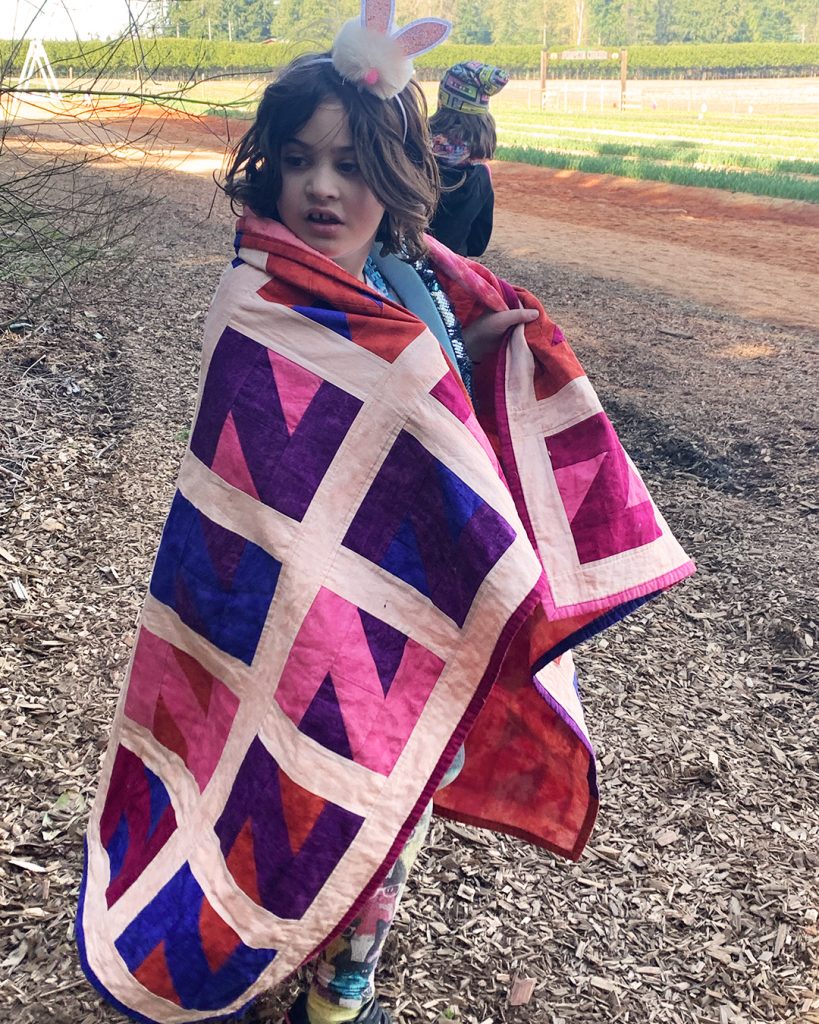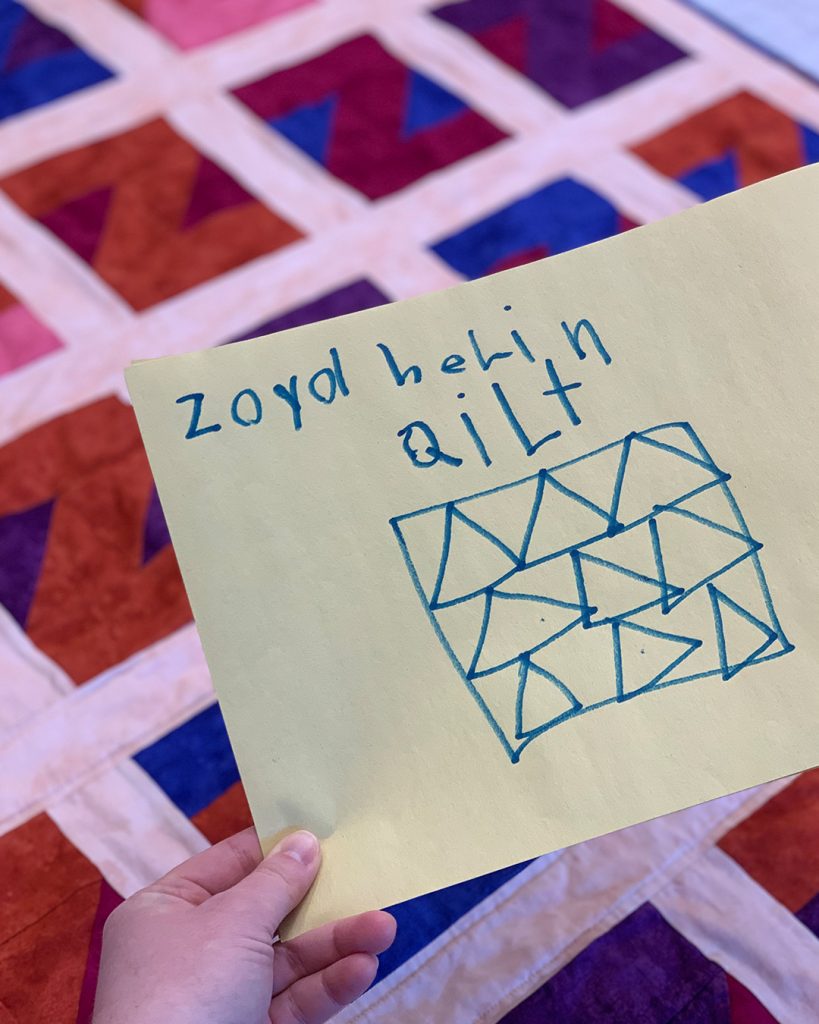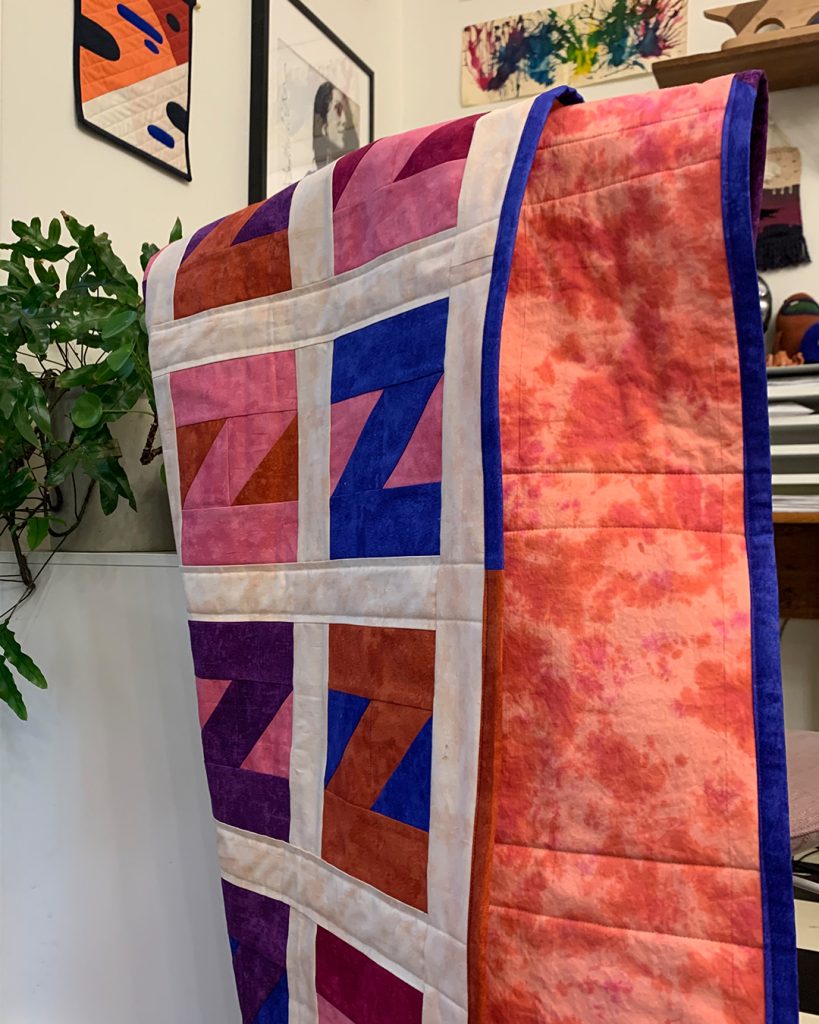 Do you like to quilt? Or do you want to give it a try? Let me know in the comments!
Helen