It's here! It's finally here! After nearly a full year of development I am thrilled to finally bring you our jeans pattern, the Brooks Jeans. This everyday non-stretch denim superstar is an awesome addition to any me-made wardrobe. I've been wearing mine non-stop and I am so excited to share this pattern with you.
The views
Brooks comes with two views—a pants view and a shorts view. Each view has their own front and back leg pieces to ensure a great fit! View A (pants) is hemmed slightly cropped and view B (shorts) is hemmed at the upper thigh. Our instructions include inseam measurements as well as finished thigh circumference measurements so you can make adjustments as needed.
Both Brooks views feature classic front pockets (including an optional coin pocket), back pockets, and a back yoke. Brooks has a zipper fly and the waistband on this pattern is curved.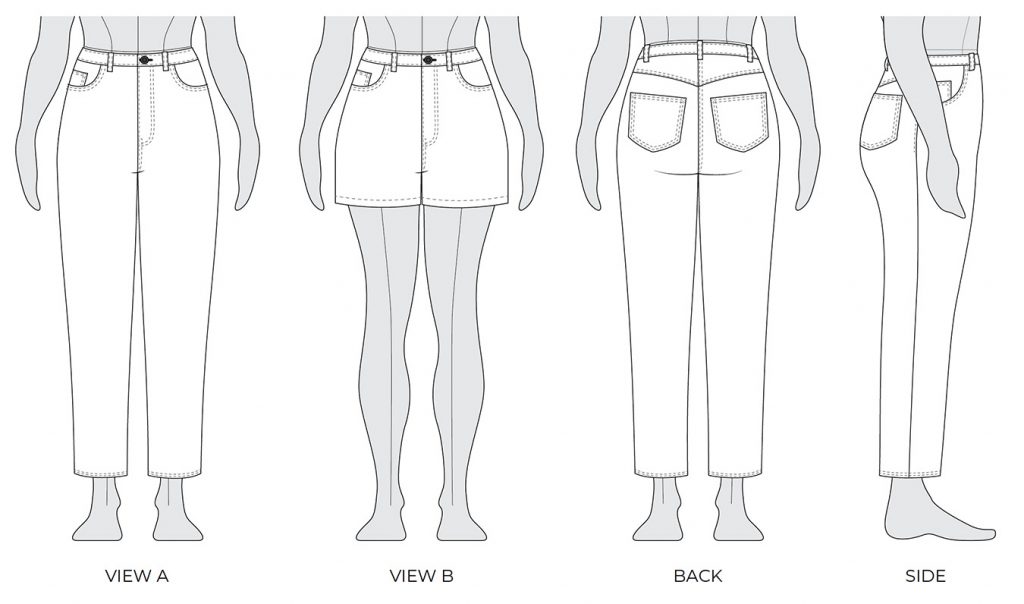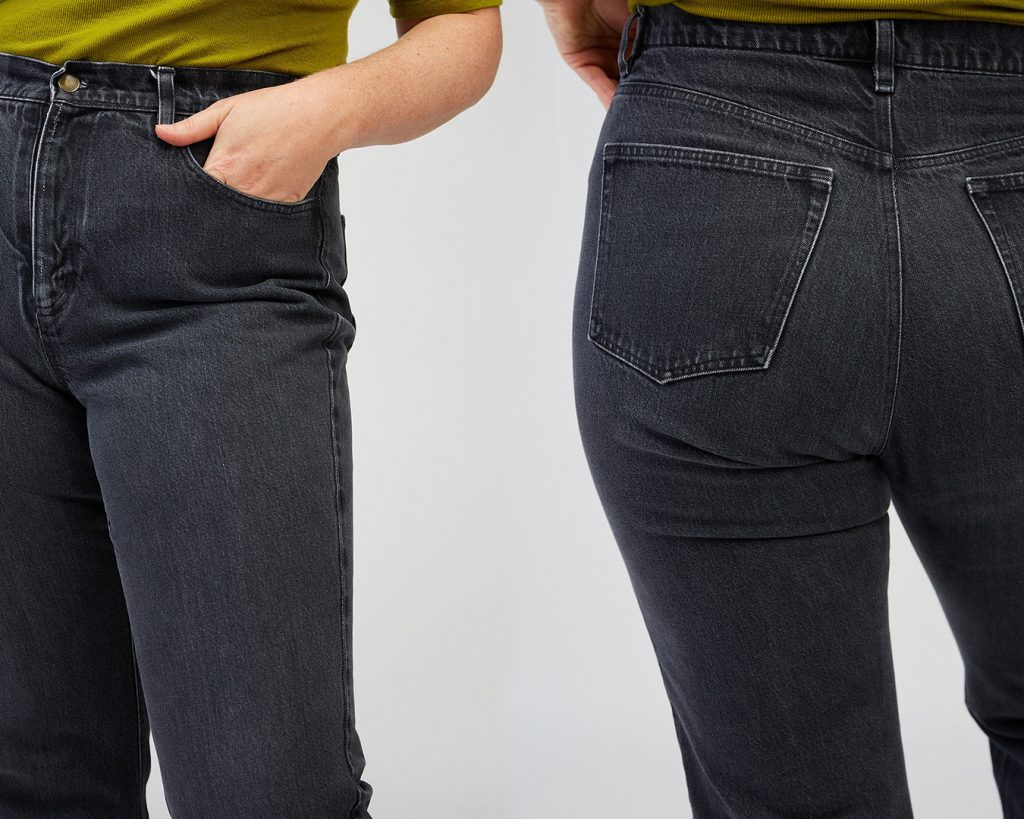 The fit
We feel that Brooks has achieved goldilocks success. Not too tight and not too loose, Brooks offers a snug fit right out of the dryer and then loosens with wear. We have even found them to be great for multiple days of wear before washing again. Brooks has a high waist and is more fitted through the waist/hip/upper thigh. It fits looser through the knee/calf/ankle. The shape is a slight taper that straightens out at the bottom. Brooks features a good amount of waist and hip ease that you can customize to suit your personal fit preferences!
Fabric and hardware
Brooks is designed for non-stretch denim. You can also make Brooks in cotton twill, canvas, and corduroy. The ideal fabric weight for Brooks is 9-13oz (305 – 406 GSM). We do not recommend using stretch denim for this pattern.
Brooks also requires some fusible interfacing, a metal jeans zipper, and a jeans button. Additionally, you can add rivets to your jeans. You can find denim and jeans making supplies over at Blackbird Fabrics.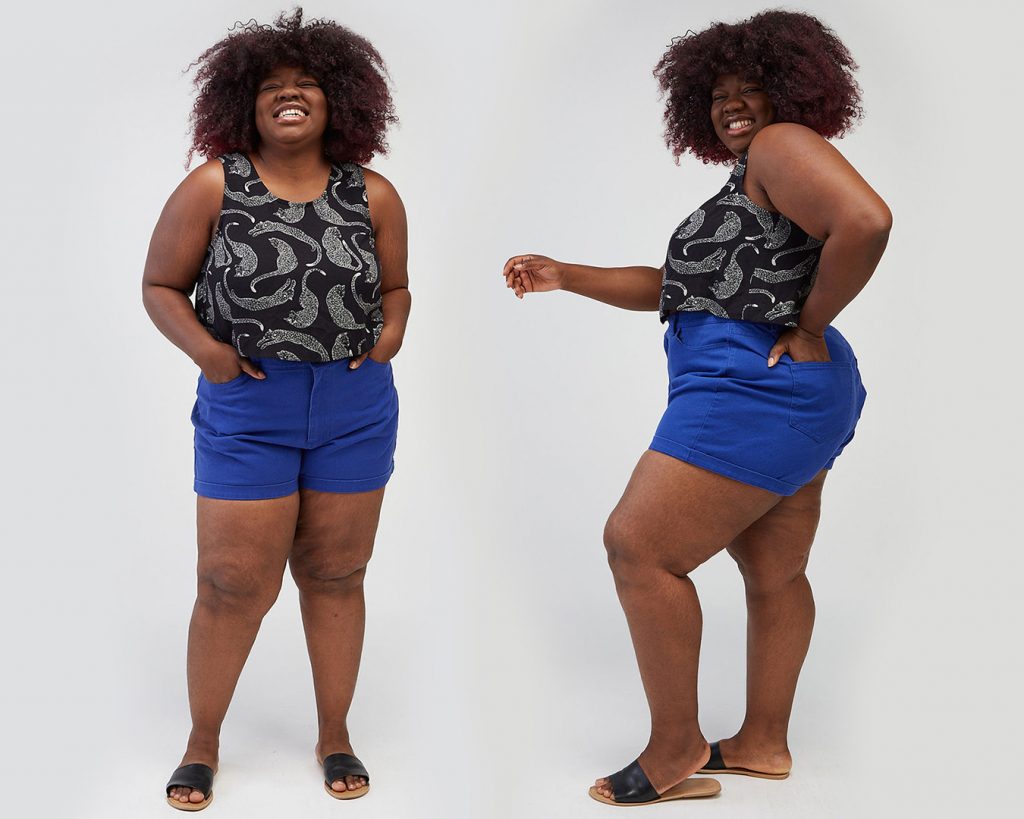 Styling options
We had so much fun styling the Brooks Jeans in this photoshoot! We used our Gilbert Top, Ashton Top, and Dawson Top for lots of fun looks. Gilbert also looks great with a simple t-shirt like our Jackson Tee or a tank top like Reynolds. This jeans pattern really does offer a ton of versatility!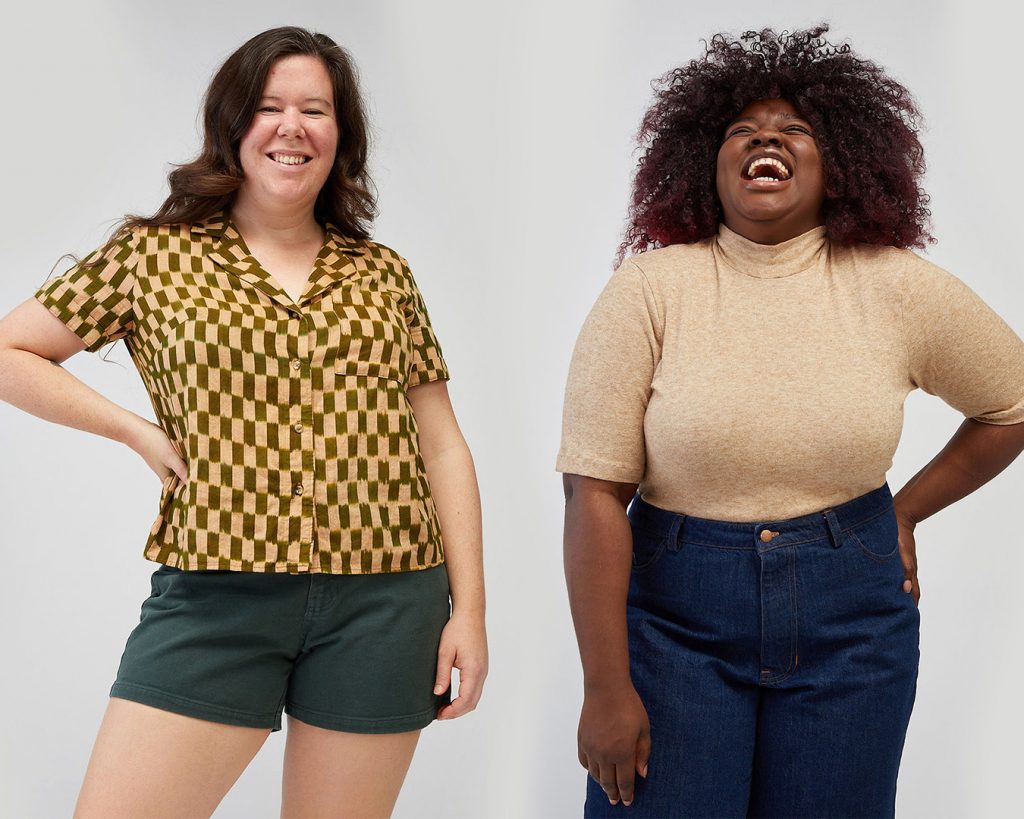 We've got loads of fun content coming your way this week. More Brooks samples in other fabrics, a zipper fly tutorial, and lots of fun videos over on Instagram and Tiktok. We hope you are as excited as we are about this new pattern!