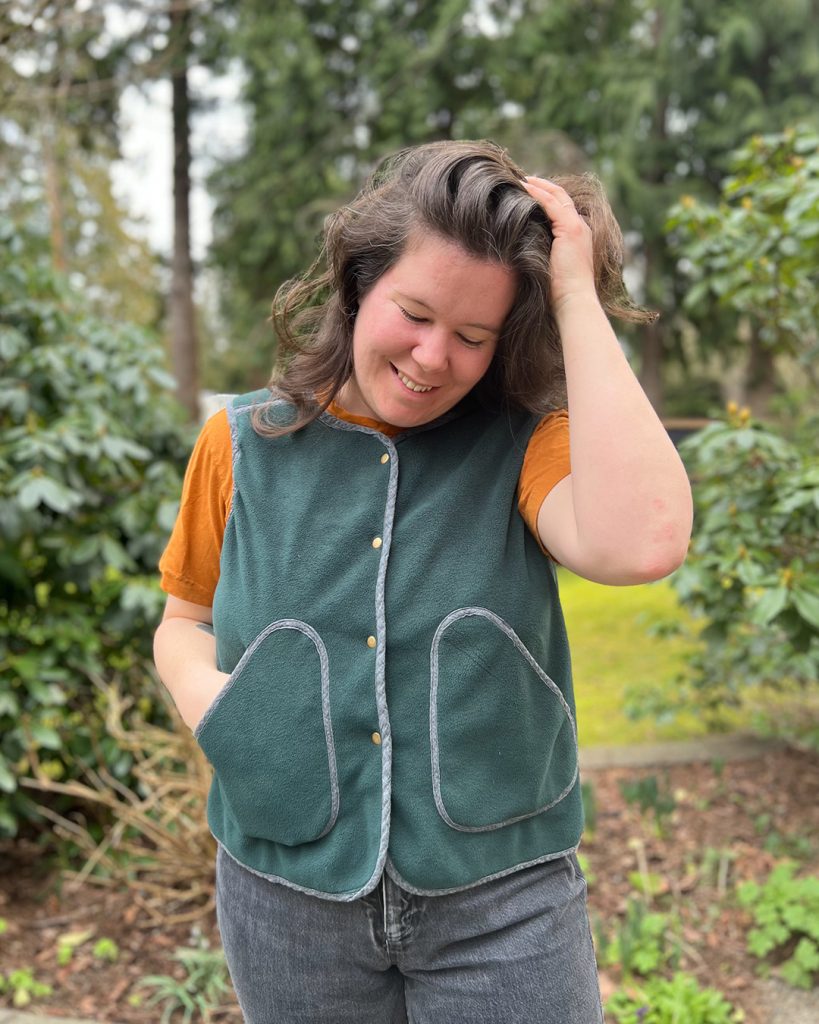 One of the questions we got during the Wildwood Jacket and Vest launch was: Can I make Wildwood in fleece or line it with sherpa? You know I love sewing experiments and I really wanted to try this out on the vest view. Read on to find out what I did and what I would do differently next time!
I used polyester polar fleece from Blackbird Fabrics for this vest, which is a knit. I happened to have some left over from another project, and the shortest view of the Wildwood Vest doesn't use that much fabric! You could also use cotton fleece or teddy fleece. I was curious if I could make this pattern using only a single layer of fleece and I also wanted to try binding it with a woven fabric. For the binding, I used some leftover cotton voile that I had in my stash. It is really lightweight so I knew it wouldn't weigh down the edges of the single-layer fleece. Mixing knits and wovens can produce mixed results. I recommend sticking with a fleece that has very little stretch.
One change I made to the pattern for this hack is I made the pockets larger. I wanted really cozy oversized pockets on this one!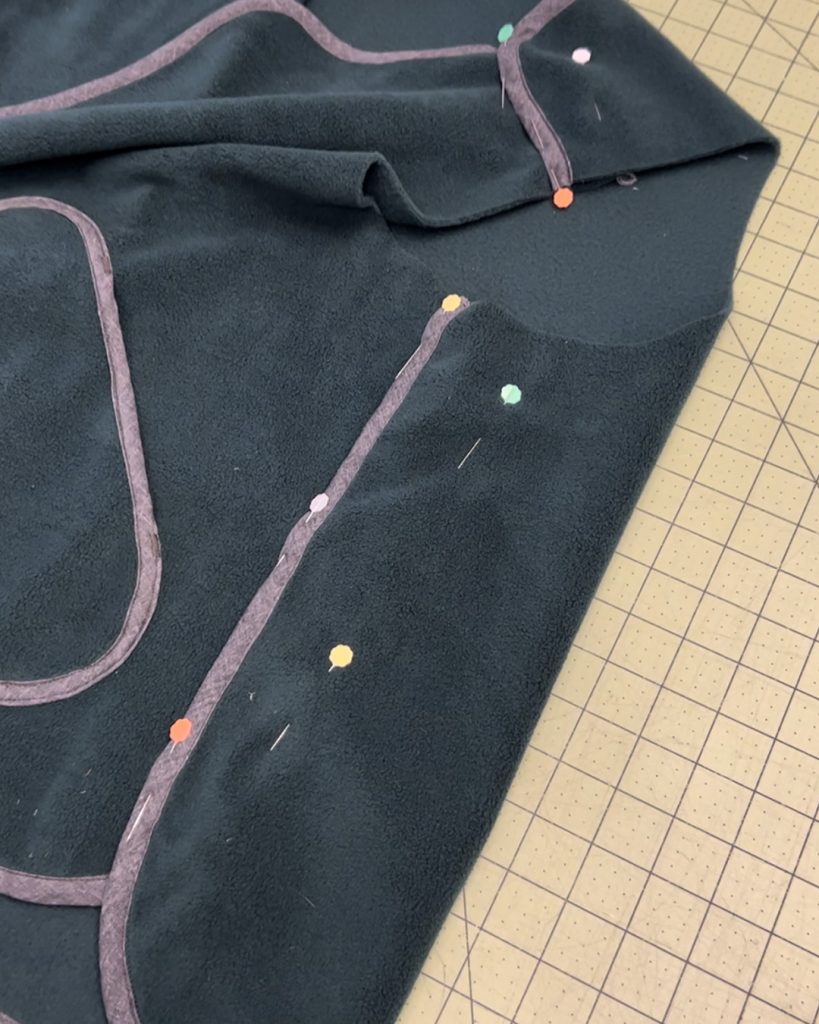 Other than the change in fabrics, the construction of this vest was the same! In fact, it was very quick and simple because there was no layering or quilting. Once I got the binding on, it was fast to assemble the vest.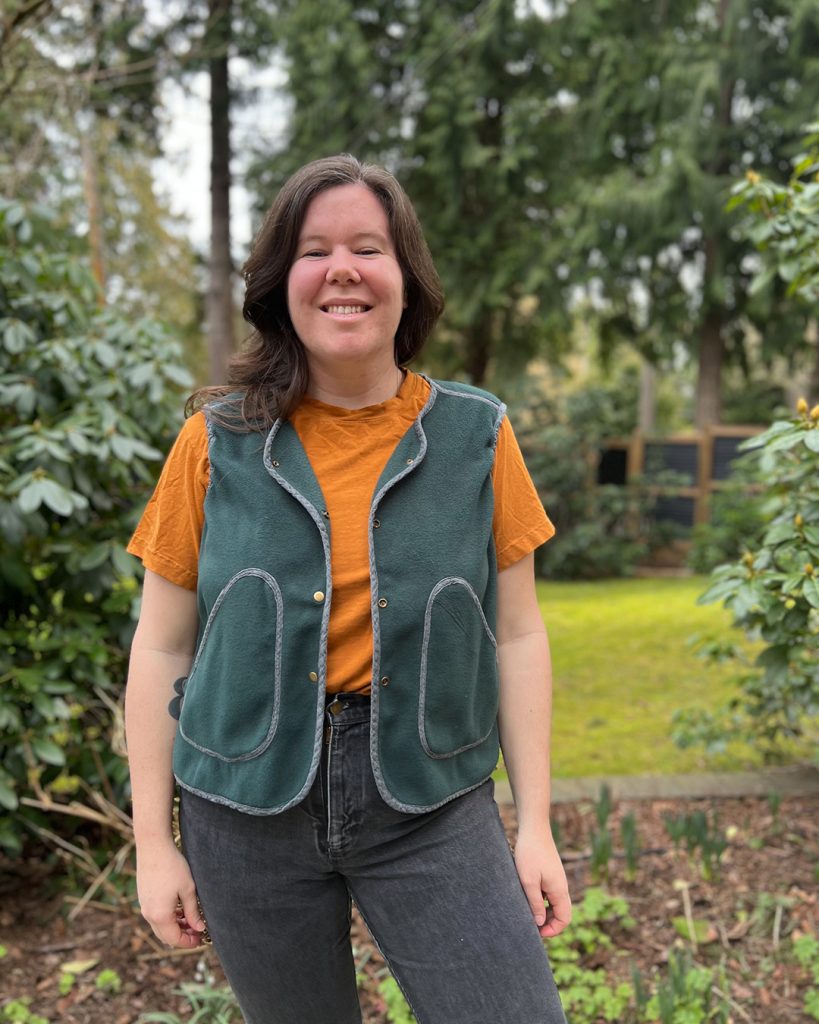 I debated leaving off the armscye elastic because I liked the look of the more boxy fit in the shoulders, but I did want to see how it looked so I put it on anyway. It went on easily and it does the trick of cinching in the armhole gaping, but it ended up looking bunchy. I think I stretched the elastic too much—less is more with a thin layer of fabric like this. When we are using a quilted textile, there is so much bulk that the elastic can't bunch it up. With a single layer of fleece, it can easily bunch. Lesson learned!
I did end up putting on snaps to test that out and they look cute! I am a little worried that the single layer of fleece is not strong enough to stand up to a lot of snapping/un-snapping though. That said, I have been wearing this vest a lot and so far it has held up well!
Despite all of my learning moments, I still really love this little layering piece and I have been wearing it a lot. I especially like it for gardening and for working in my cold garage. It works well under a hoodie or sweatshirt, too! I can't wait to make another one using what I learned.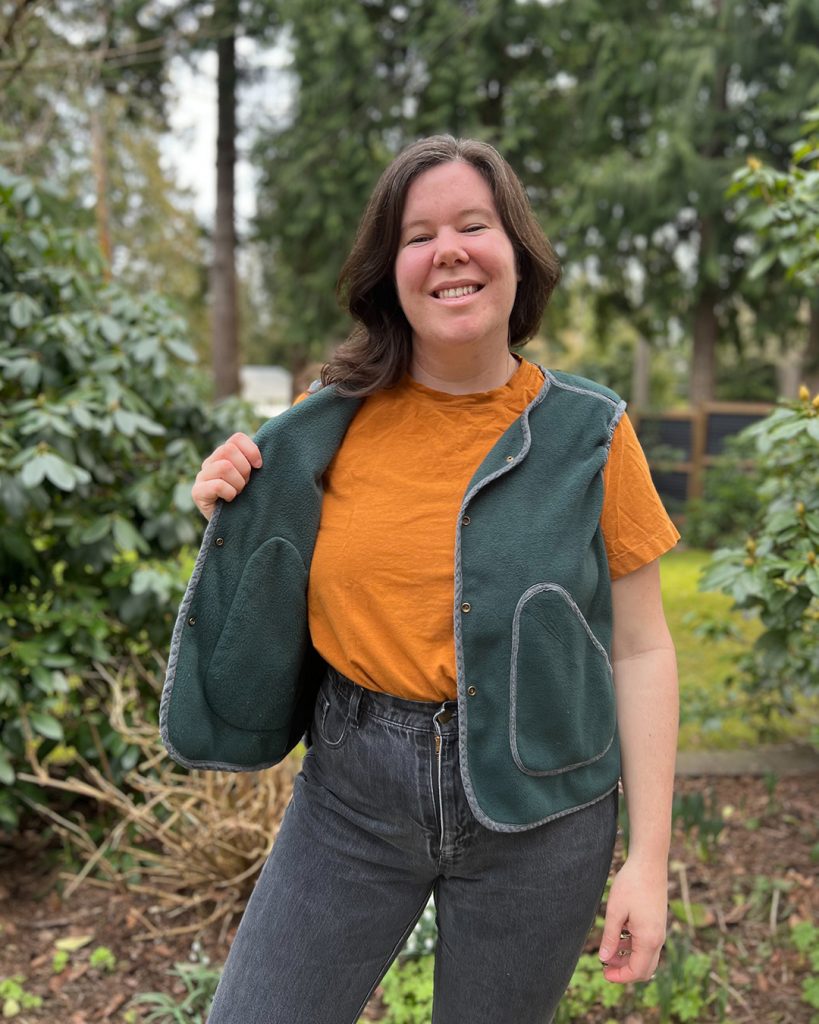 Here is what I would do differently next time:
I would line the fleece. Either with more fleece (two layers would be sweet), or with a woven fabric. In this case, I might quilt them together, but you could also just layer them and bind them.
I would stretch the armscye elastic a lot less. With a thinner material, you really notice the bunching.
I would add interfacing to the center front for the snaps. If I had a lining, I could do this without it being seen.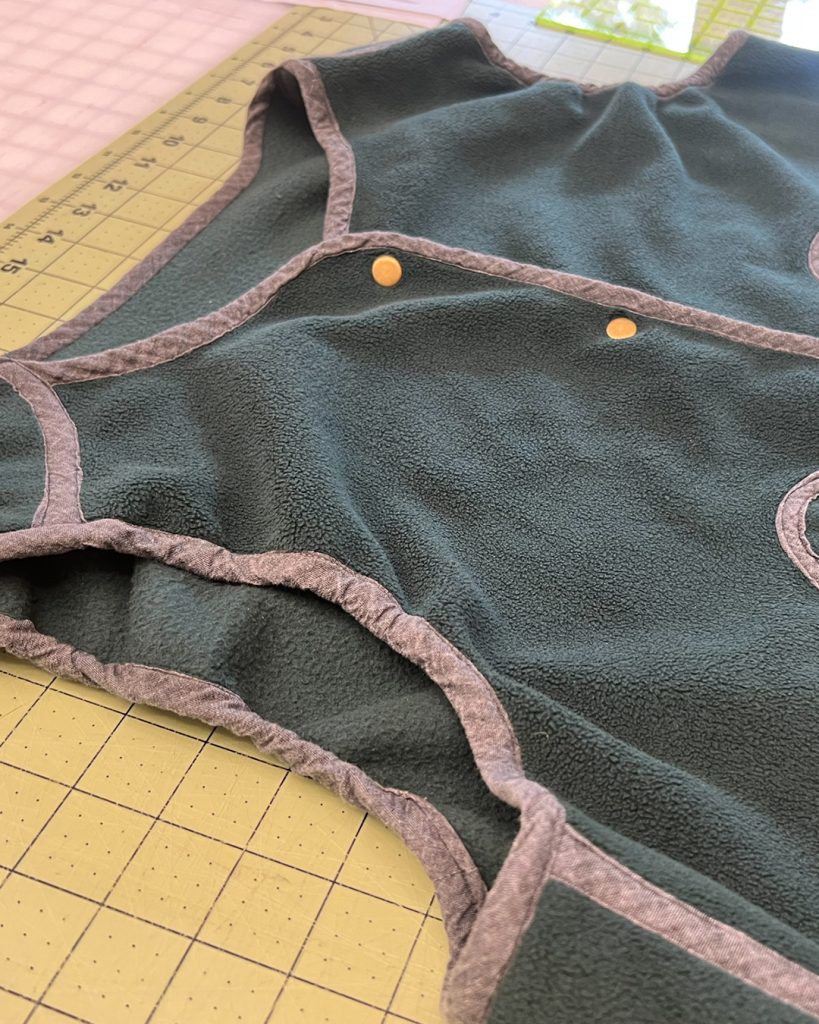 As for using sherpa or shearling, I think this is such a cool idea. I especially like the thought of a flannel exterior with a fuzzy soft lining. If using sherpa or shearling, I would recommend testing out any quilting you plan to do and also testing the binding. If your lining is really thick, you may need wider binding. If you struggle to quilt the layers together, you may want to consider just doing some decorative tacks to join the layers instead.
I hope this post is insightful for anyone thinking of using a fuzzy fabric for Wildwood!