It can be a challenge to get nice pictures of your makes in the winter months. The weather always seems to be working against you and the lack of foliage can make things look a bit bare and desolate. In Vancouver, I typically only have rain to contend with, but this past week it snowed unexpectedly, and I decided to make the most of it!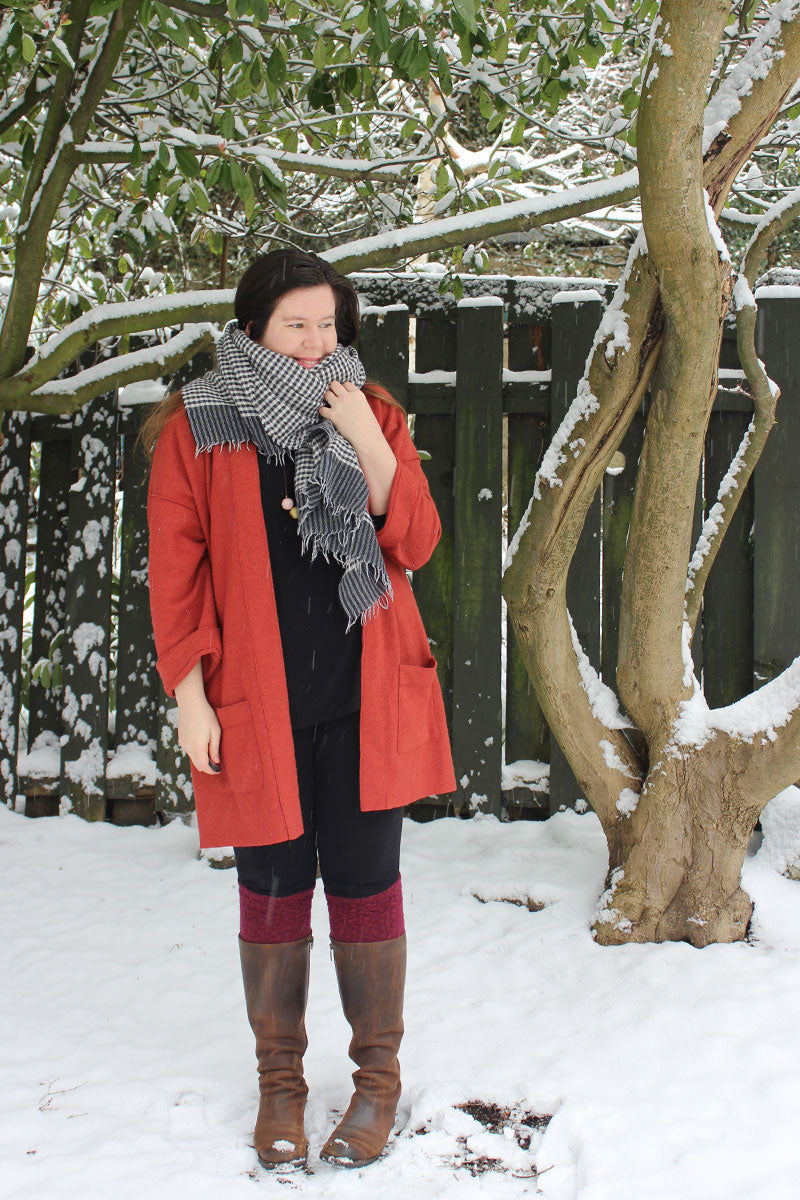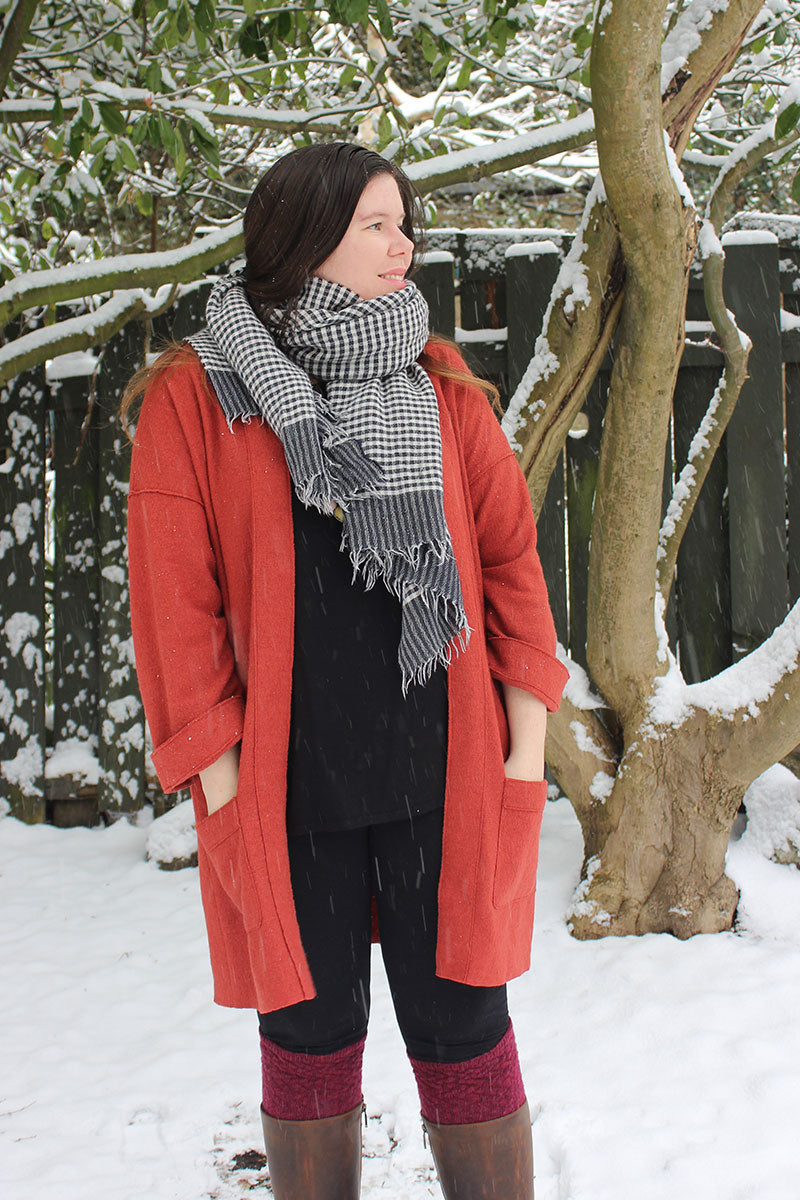 The snow was the perfect backdrop for my new Berlin Jacket. I just whipped up this coat after seeing gorgeous versions from Jen Beeman and Laura from Blackbird Fabrics. I bought some boiled wool in a beautiful red clay and made this jacket in about 2 hours! It was such a quick and satisfying sew. This pattern is from Tessuti and has their telltale casual chic vibe with modern details and effortless wearability.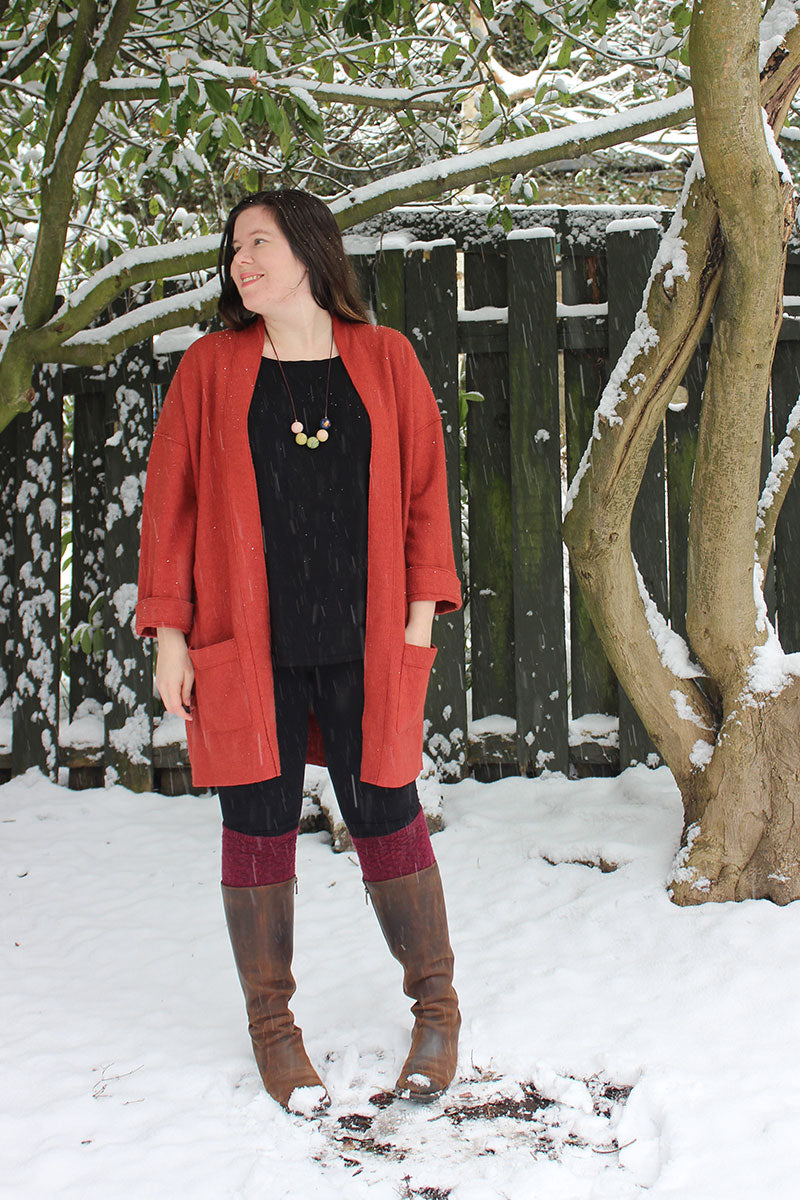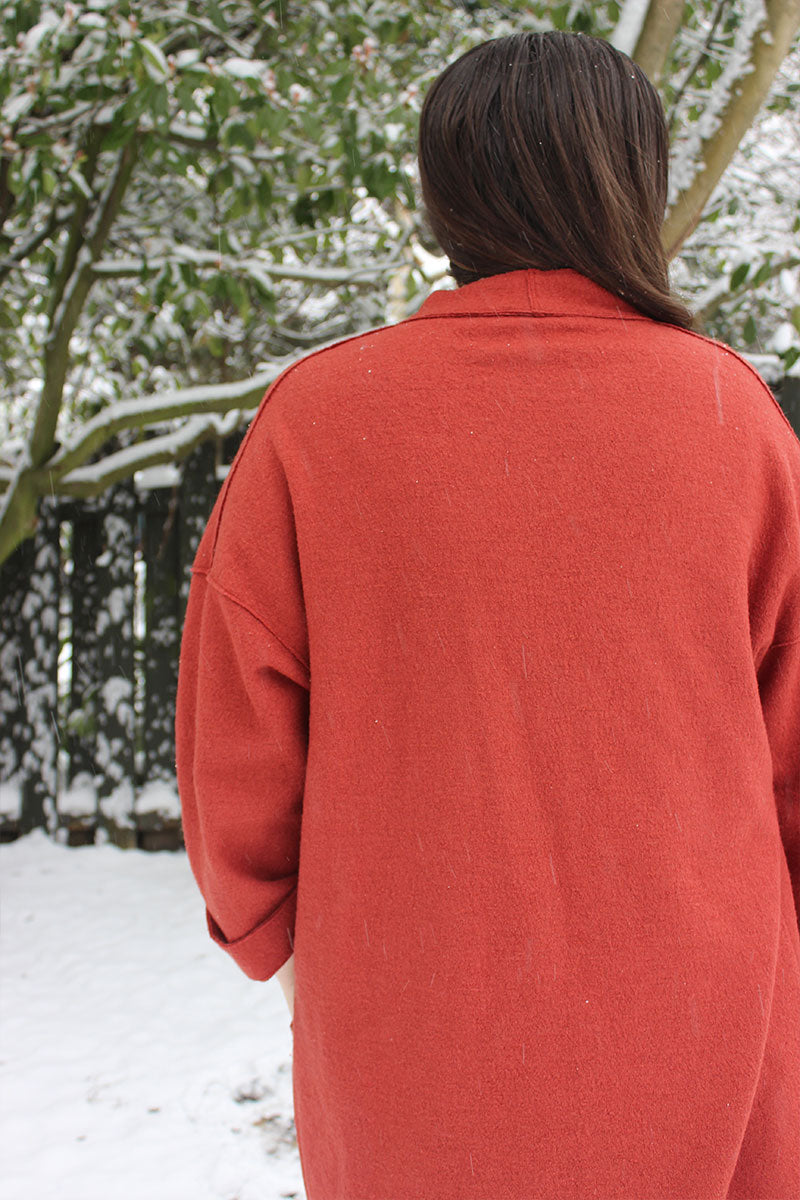 One thing that I enjoyed about making the Berlin was the construction. The seams are all sewed flat and the edges are not finished. This makes it so ideal for a fabric like boiled wool, because it does not fray. I love the way the edges look layered over each other. It was interesting to get out of my usual flow with construction and it took me a few minutes to figure out how everything was going to fit together.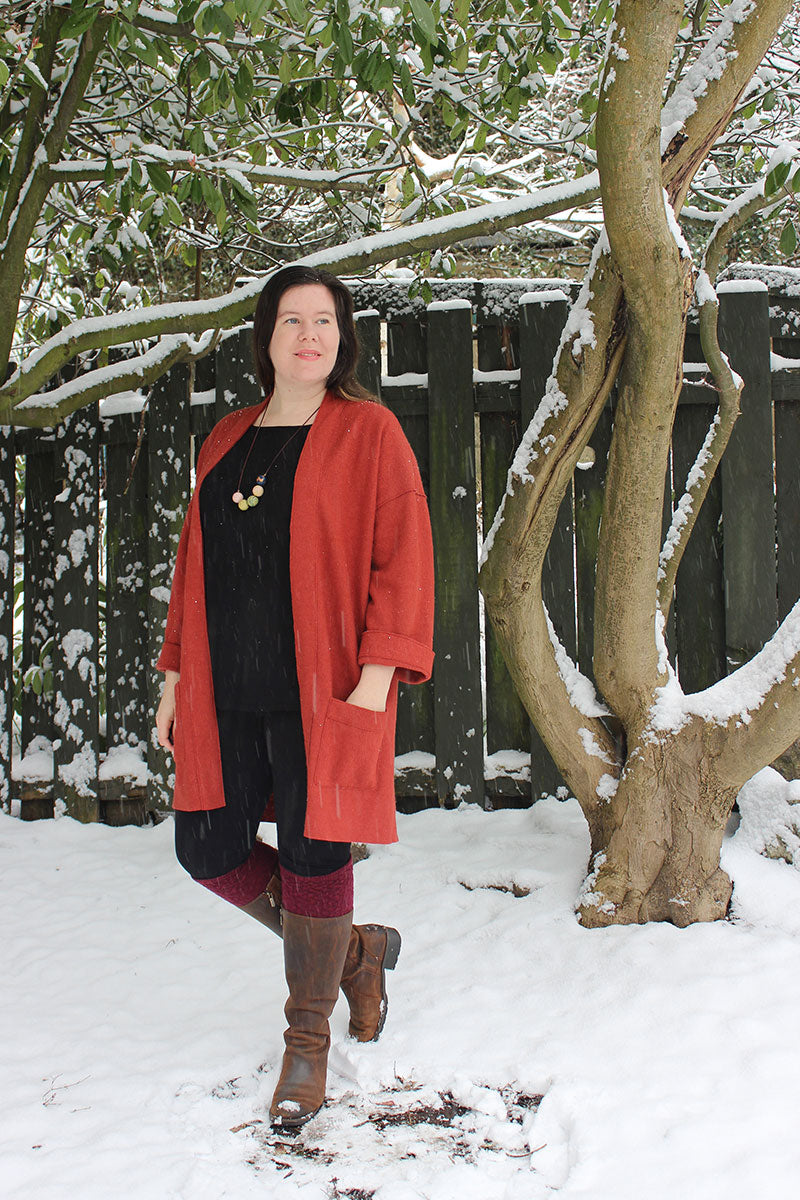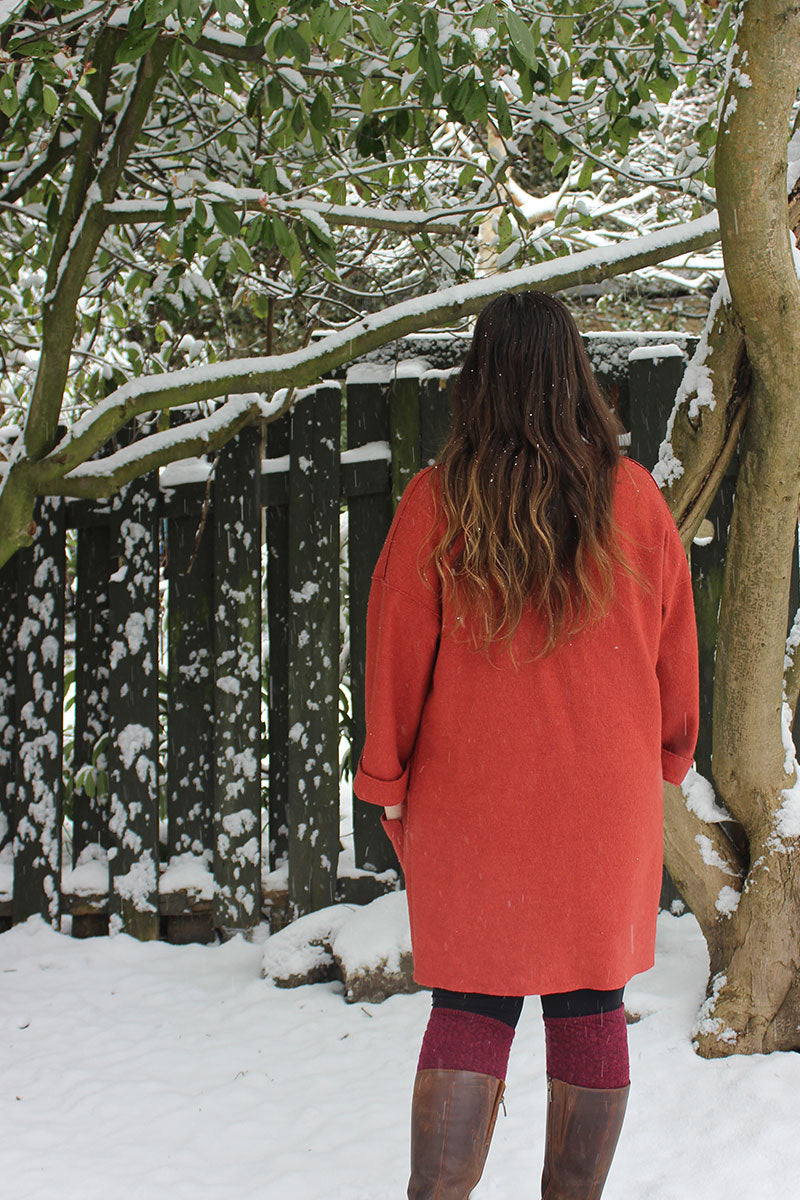 I did make one change with my version, and that is to sew the front band on the outside of the jacket instead of the inside. It is not a huge difference, but I liked the way it looked better. The band has a similar feel to the Blackwood Cardigan, and conveniently, the two patterns pair very well together! The long sleeves of the Blackwood will keep your wrists warm in the cold.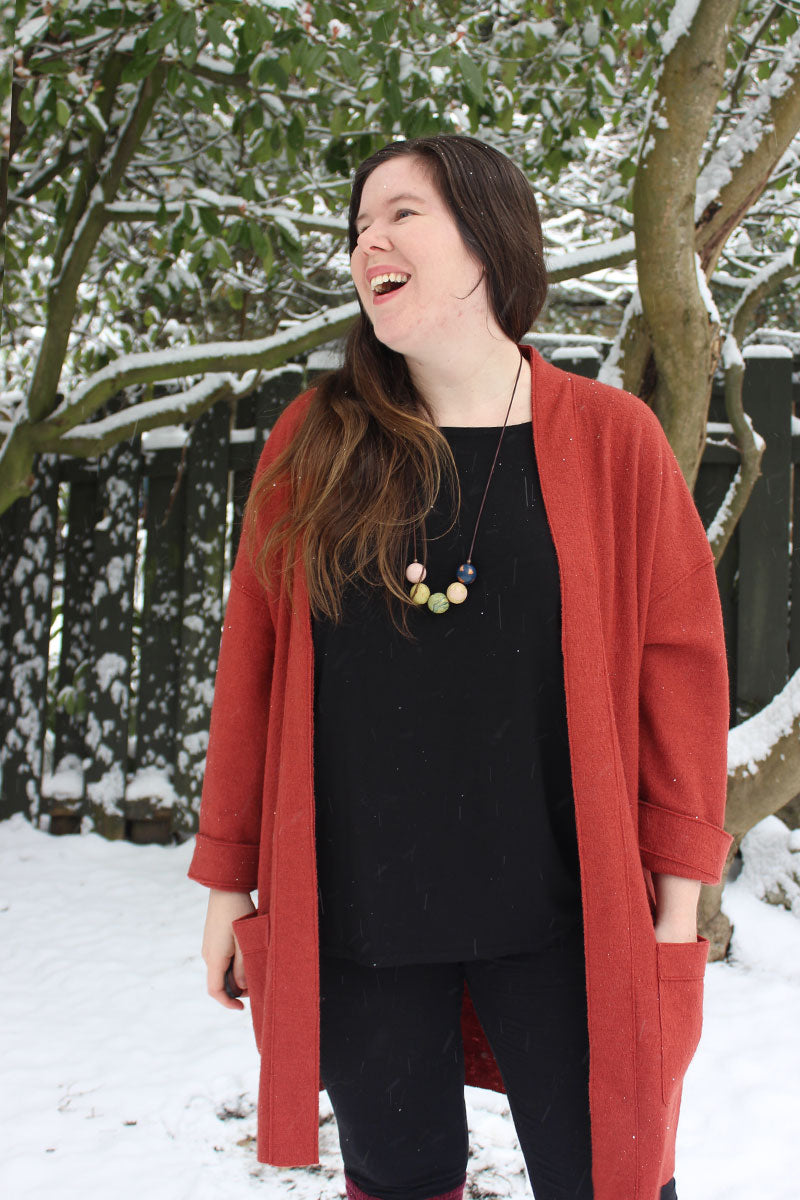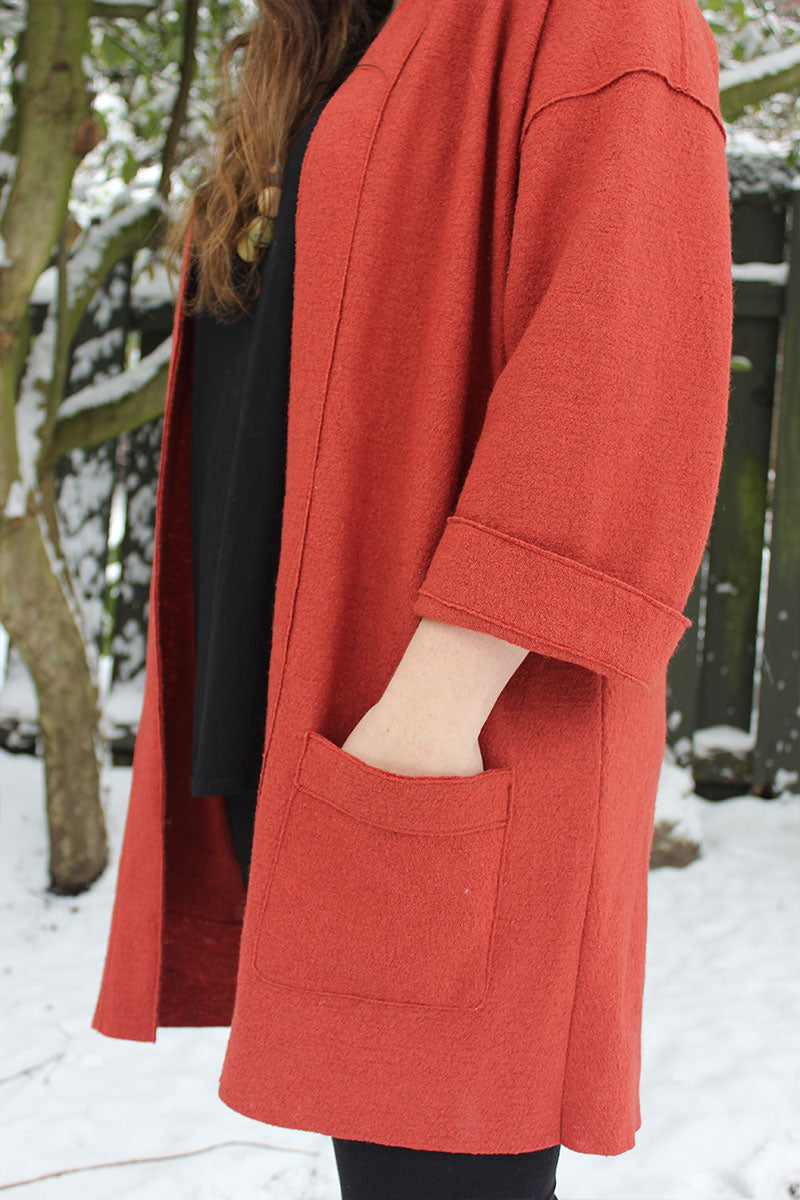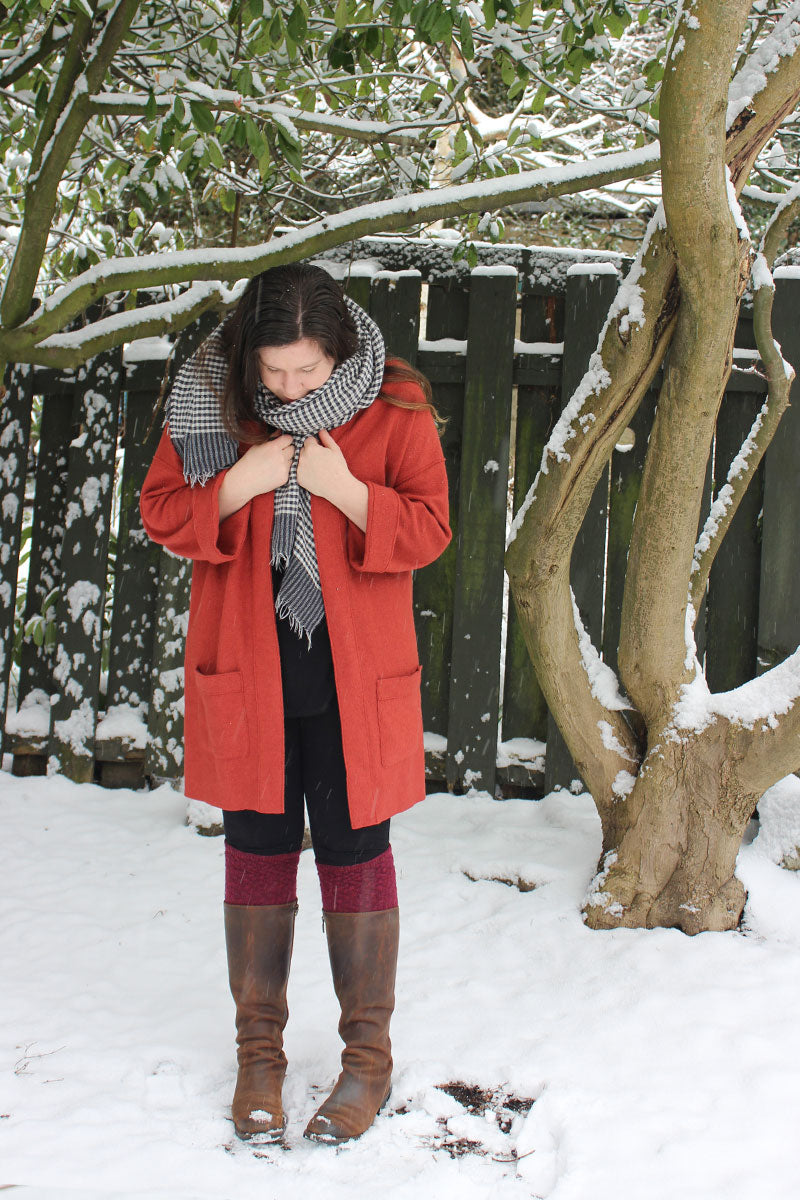 I loved getting out in the freshly fallen snow to get these pics, and I have been wearing my Berlin nonstop since making it a couple weeks ago. I think this pattern is great for beginners because it is so simple, and it also offers a nice change of pace for a more experienced sewist.