It feels like it has been a while since my last personal blog post, and I am happy to say that I have some fun things lined up for November. I've missed sharing my sewing projects with you all! Pattern design is fun, and the podcast is so rewarding, but I love that my roots are in blogging, and I don't plan on stopping anytime soon.
Today I have a magical pair of pants to show off! If you haven't heard of the Persephone Pants from Anna Allen Clothing by now, you are in for a surprise. These pants have NO SIDE SEAM! It is way cool to make a pair of pants from just one piece, kind of like leggings, but they are made from heavyweight fabric. I made my pair from some cheap cotton twill in my stash, assuming that I would need to make fit adjustments, but the fit really blew me away!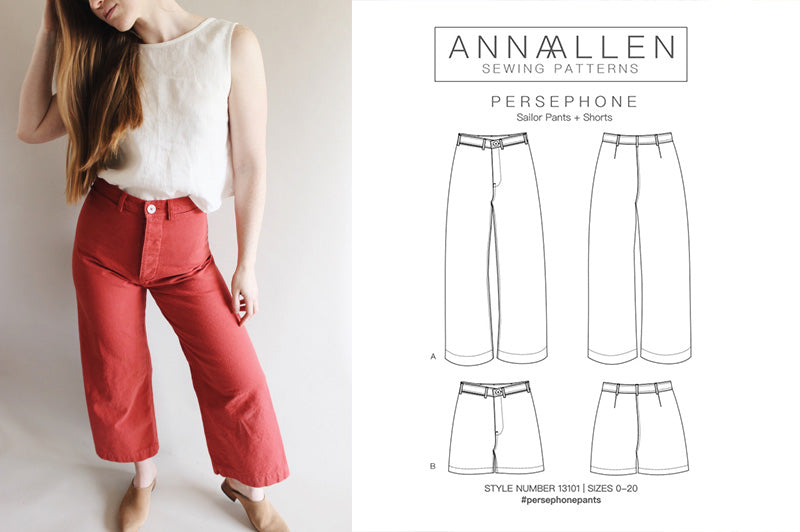 I did make one change before starting, and that was to lengthen the rise 1.5″. I did this because I like my high-waisted pants to be reeeeaallly high. Even the Persephone's weren't high enough for me! I knew this because I measured the crotch curve and compared it to my body. This change was simple and I am happy with where these are hitting me. You can see this adjustment here.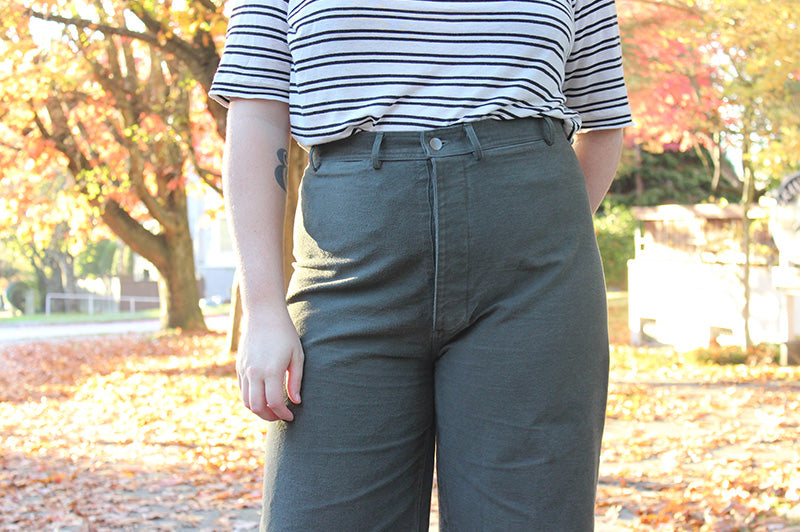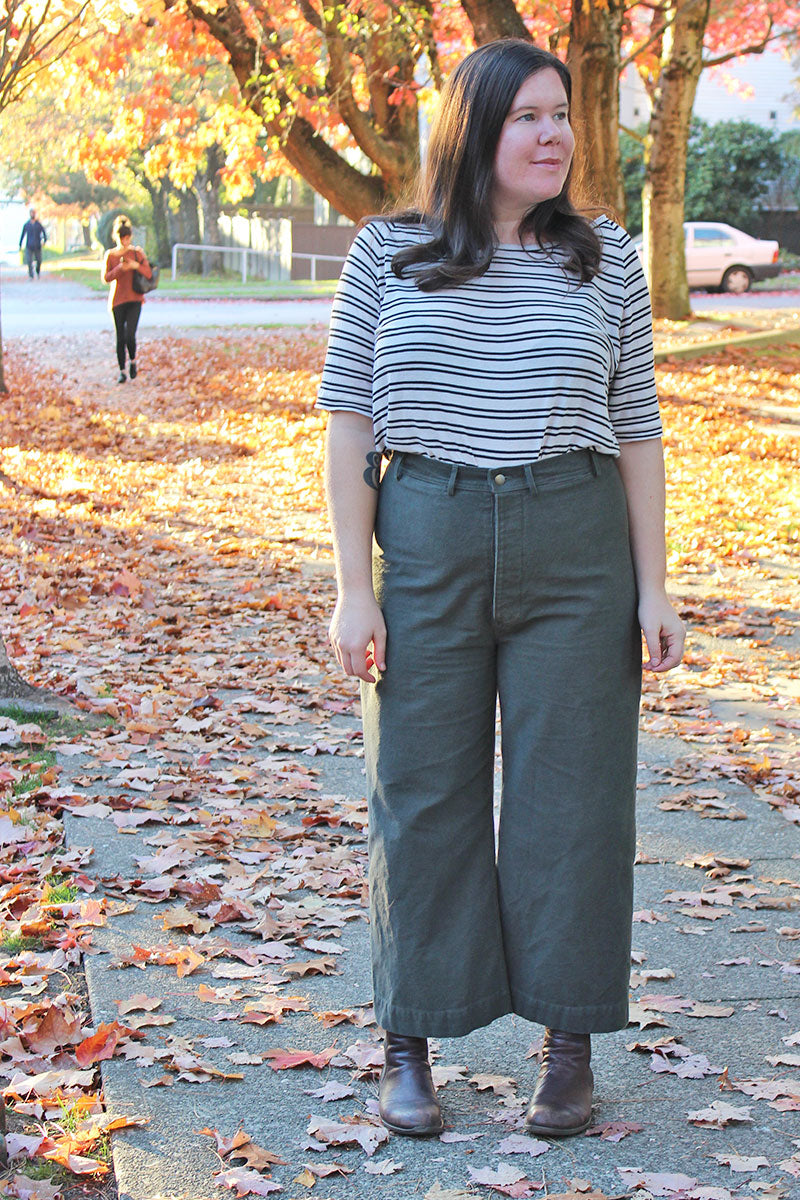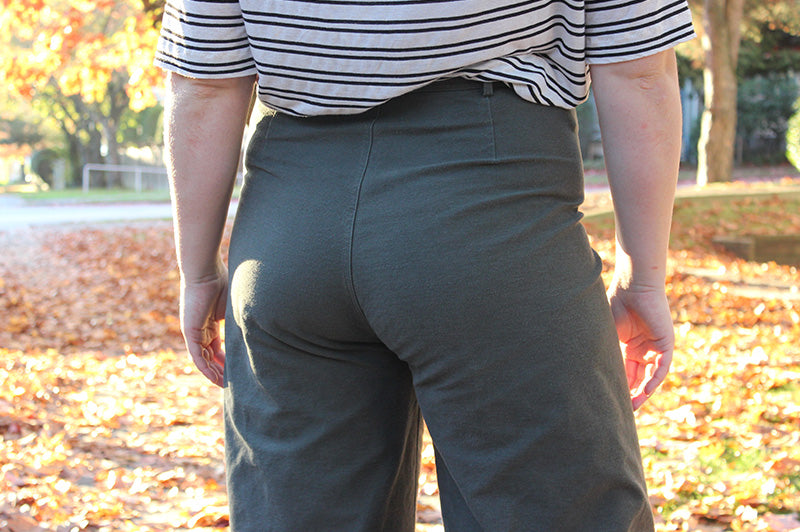 I made the button-fly and waistband pockets as indicated in the instructions, although I have seen many people leave the pockets off and do a zip-fly. Both are easy adjustments to make and I might do the same with the fly next time. I thought I wouldn't use the pockets, since they are quite small and my hands don't even come close to fitting in them, but they are really more for your phone or cards, and they work well for that!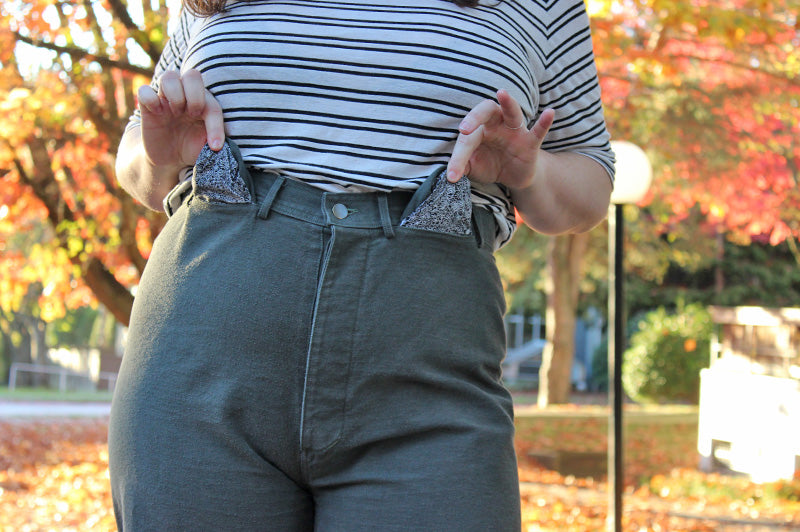 The button fly was fun to sew and good practice since I have never done one before. I liked it! The buttons look really cute, and I used three different colours because that was all I had on hand. No big deal, I make do! All of these finishes are from Blackbird Fabrics.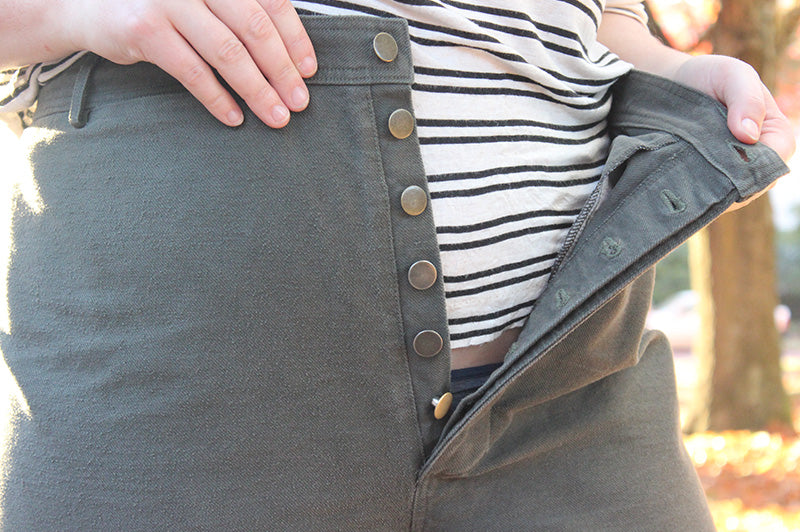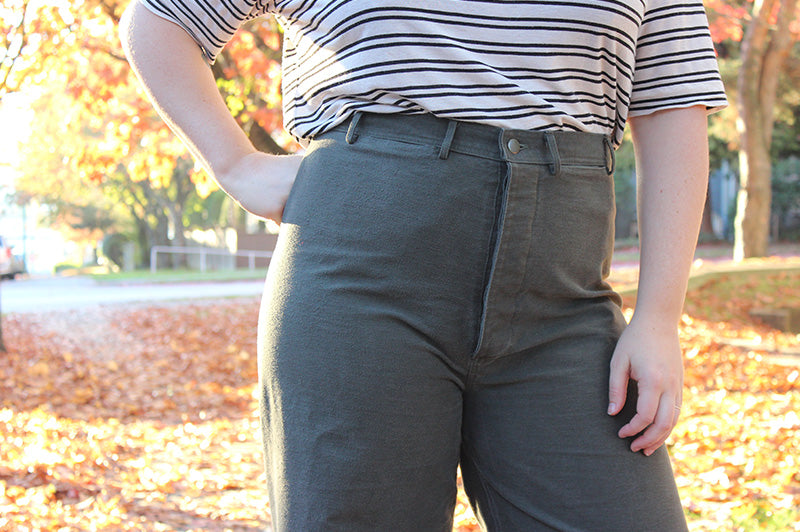 I think the fit on these pants is really fun, and honestly, pretty comfortable! I have even worn them to dinner and had no issues sitting in them. I think the key is to not make them skin tight, they should have some give. They will also have wrinkles, and that is OK! Pants should have wrinkles, it's inevitable.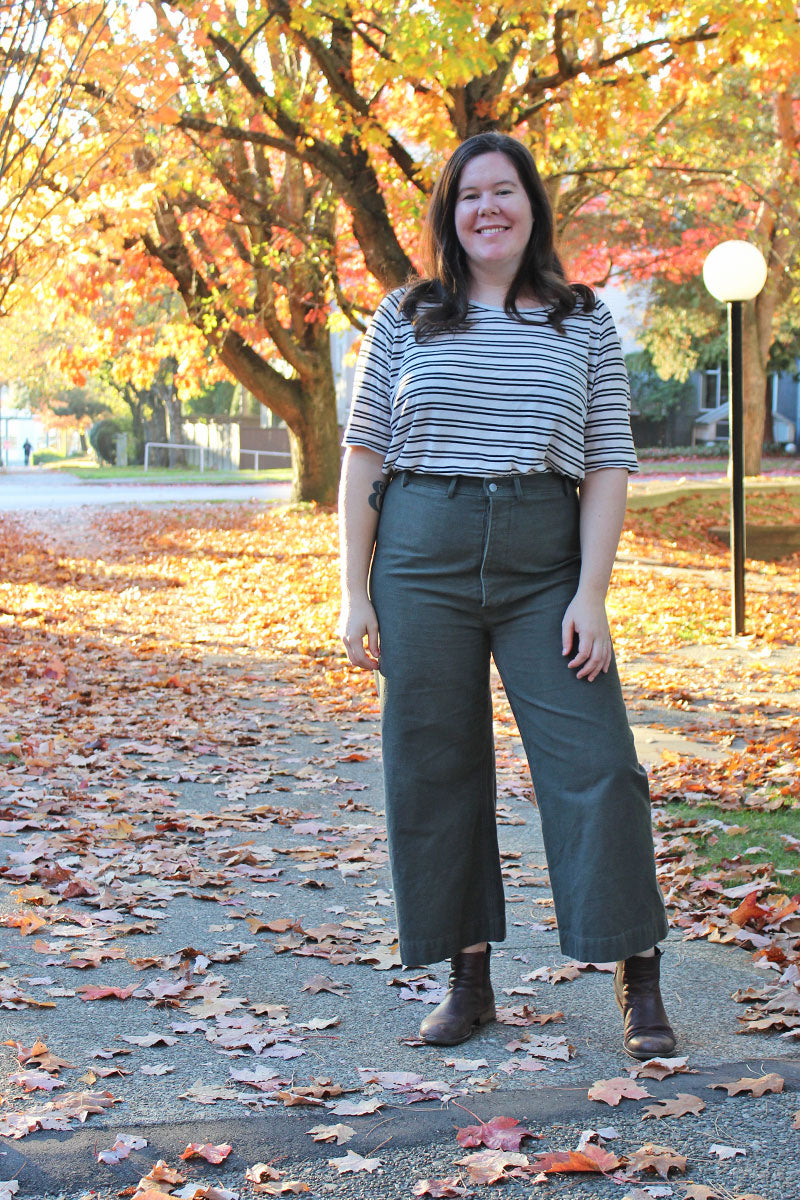 I am wearing my Persephones with my Elliot Tee, and I love the combination. the length of the sleeve on Elliot really works well with the vintage vibe of the pants. I hope you enjoyed reading about this project! Let me know if you have any questions. I am certain these won't be my last pair of Persephones.