This is my most favourite swimsuit I have made to date! I just wanted to get that out there first because I am seriously in love with this suit. The fabric, the pattern, the whole look. It is so much fun to have a project work out like this and a swimsuit no less!
This is the Vernazza two-piece swimsuit by Friday Pattern Company. I have made their Ilford Jacket before and really liked it so this is my second pattern of theirs I have tried and I am a fan.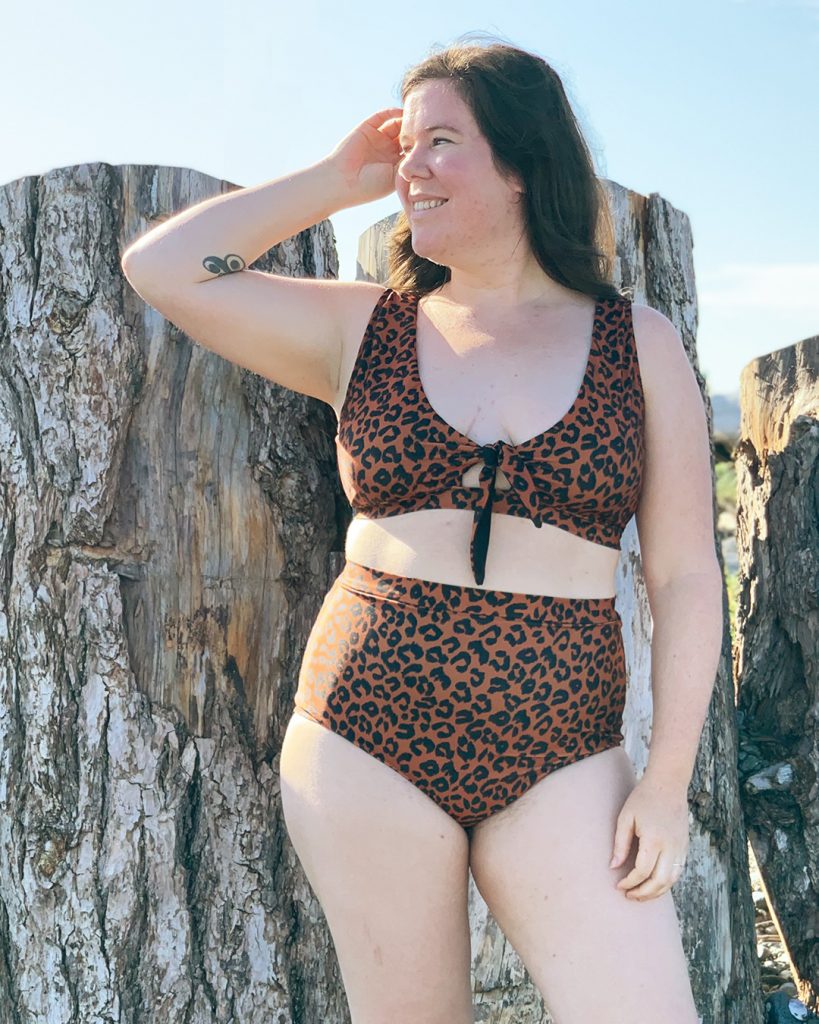 I lengthened the bottoms by 1″, took them in about 1/2″ on each side, and I scooped out the butt a bit to make it more 'cheeky'. I usually go for a full coverage top AND bottom so this is a style departure for me but I am loving it! I made no adjustments to the top.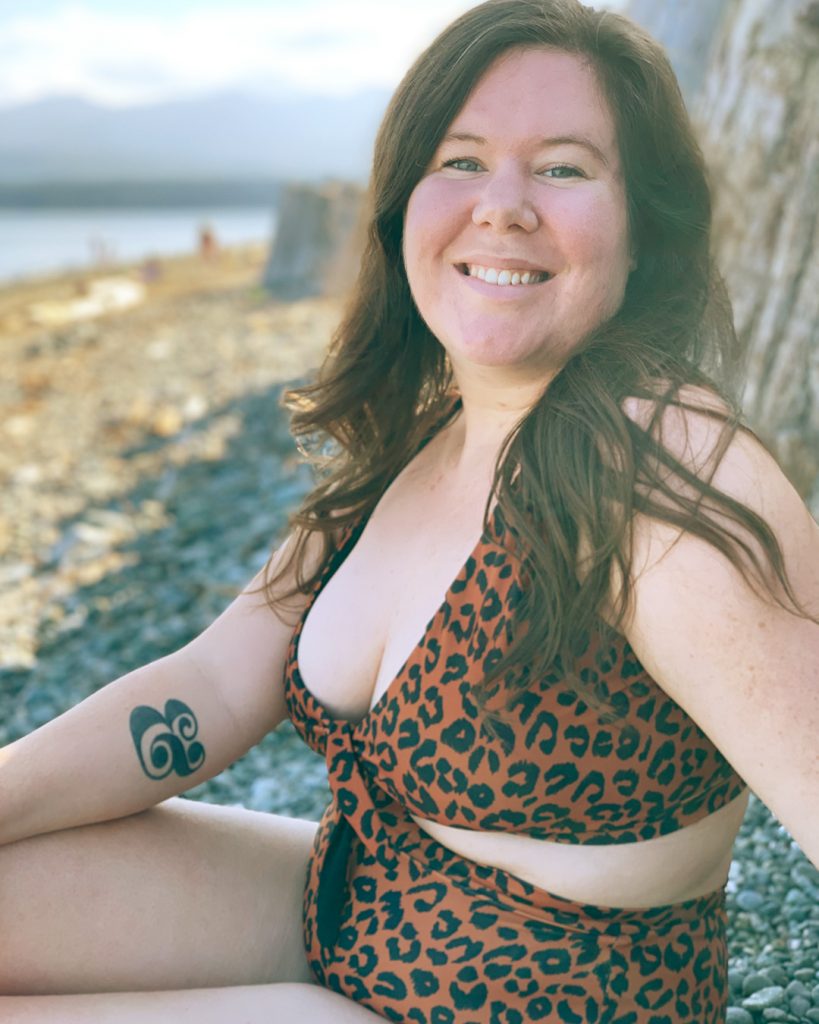 Another mod I made was to use power mesh to line the whole swimsuit. This is my preferred swimsuit lining because it adds so much strength and stability. I like this in the top and the bottoms because it makes me feel nice and secure all over. Especially with a top like this where the tie is doing all the heavy lifting. I like that the power mesh is helping to stabilize the suit.
I also added a little bit of black lining to the tie so that the white non-printed side of the fabric wouldn't show through the power mesh in the front. I knew this would drive me crazy so I'm glad I added this little detail. I just sewed it onto the power mesh around the tie area and it is sitting in between the outer fabric and the power mesh.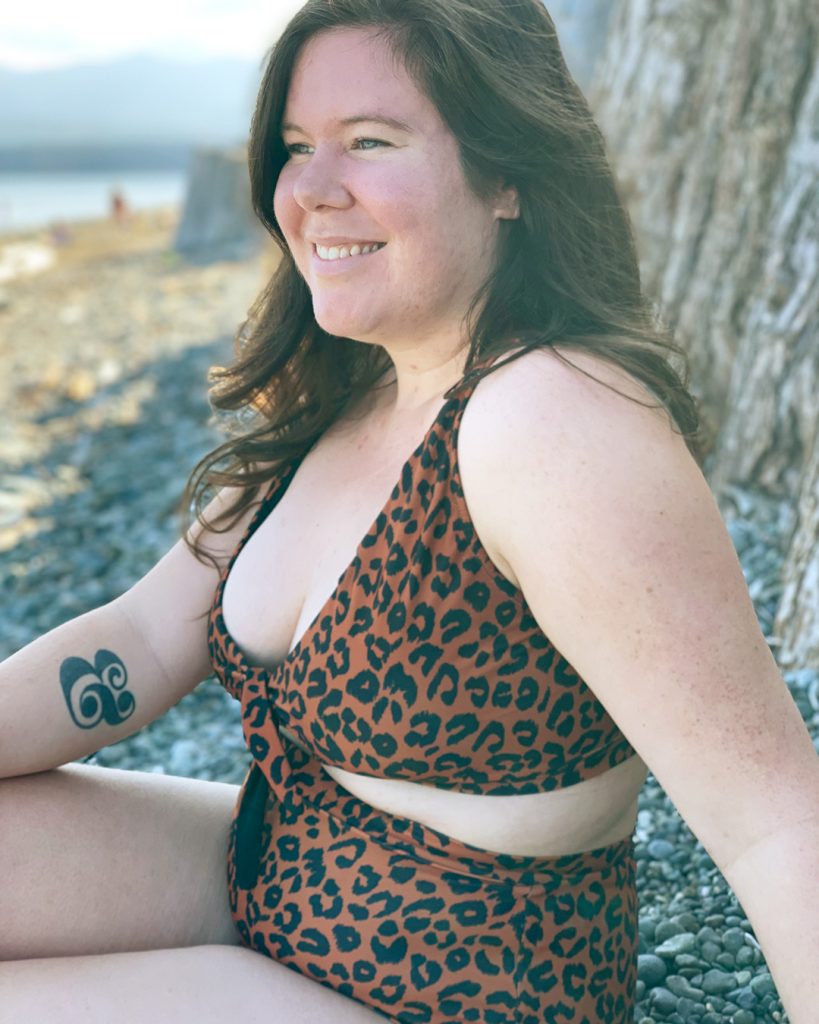 The fit is really comfortable and I think it looks great. I never thought I would have a leopard print swimsuit but I love it! This print is a custom design from Blackbird Fabrics and it is such a great color and scale.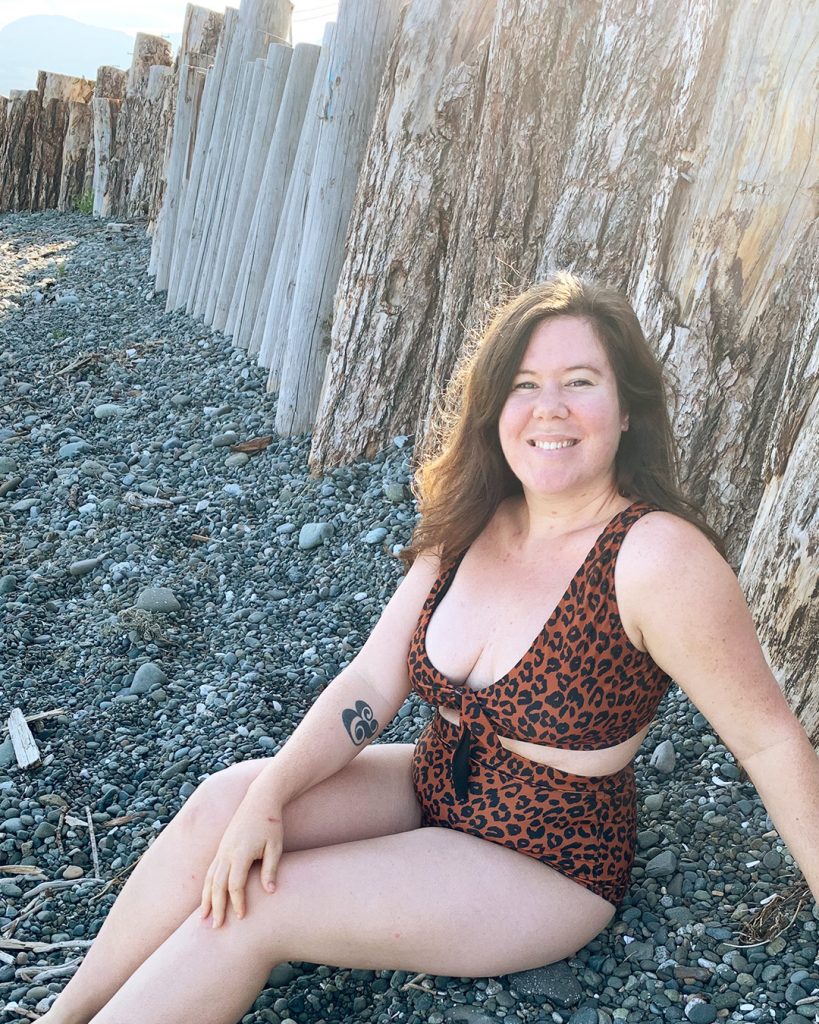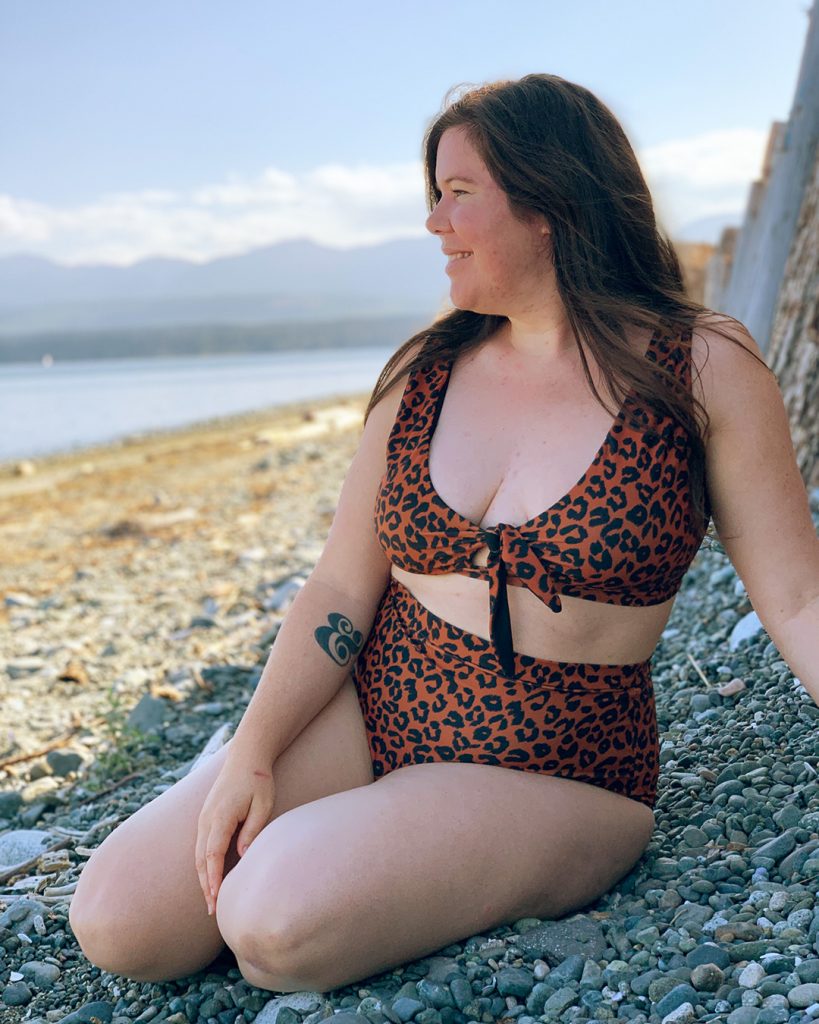 If you need a boost of encouragement to sew your first swimsuit you should listen to our Love to Sew podcast episode all about swimwear! You can do it! Sewing swimwear is so much fun and the results are much better fitting and longer lasting than RTW swimwear in my opinion. Definitely worth the effort, I love my Vernazza swimsuit!