It's finally here! Ever since we released the March Top and Dress pattern in March of last year, I've known we would spend this month celebrating this pattern and providing loads of fun hacks and inspiration for this design. March is one of my favourite patterns in our collection because it is whimsical, fun to sew, and offers wonderful opportunities to play with fabric. Today I want to show you this simple hack for March that makes this pattern even faster to sew—leaving off the gathered sleeves!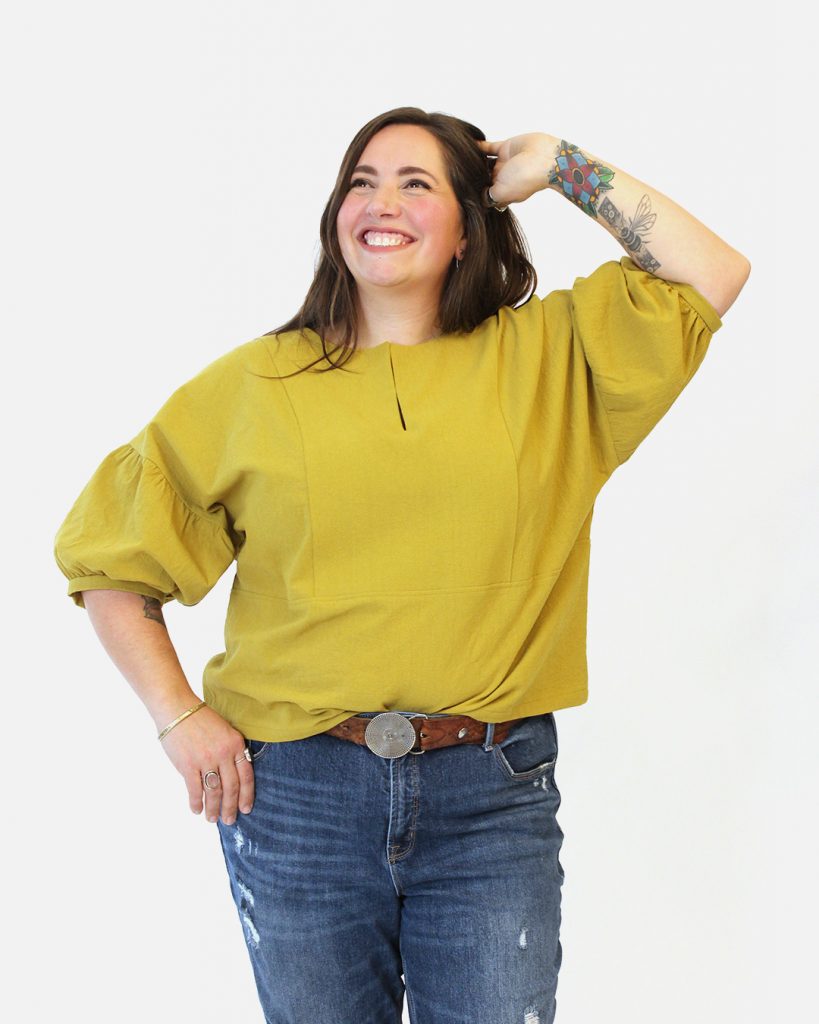 Grab the March Top and Dress for 20% off during March! No coupon code required.
To make this hack, I used view C of the March Top and Dress pattern. This view has no gathered peplum at the waist, but the gathered peplum top or skirt (views A/B) would also work well. I used a lovely handwoven cotton that I picked up a couple years ago at B&J fabrics in New York. I love the colours in this beautiful fabric and the stripes work so well with this design. I made no adjustments to the pattern and I made a straight size 16—exactly where my measurements put me.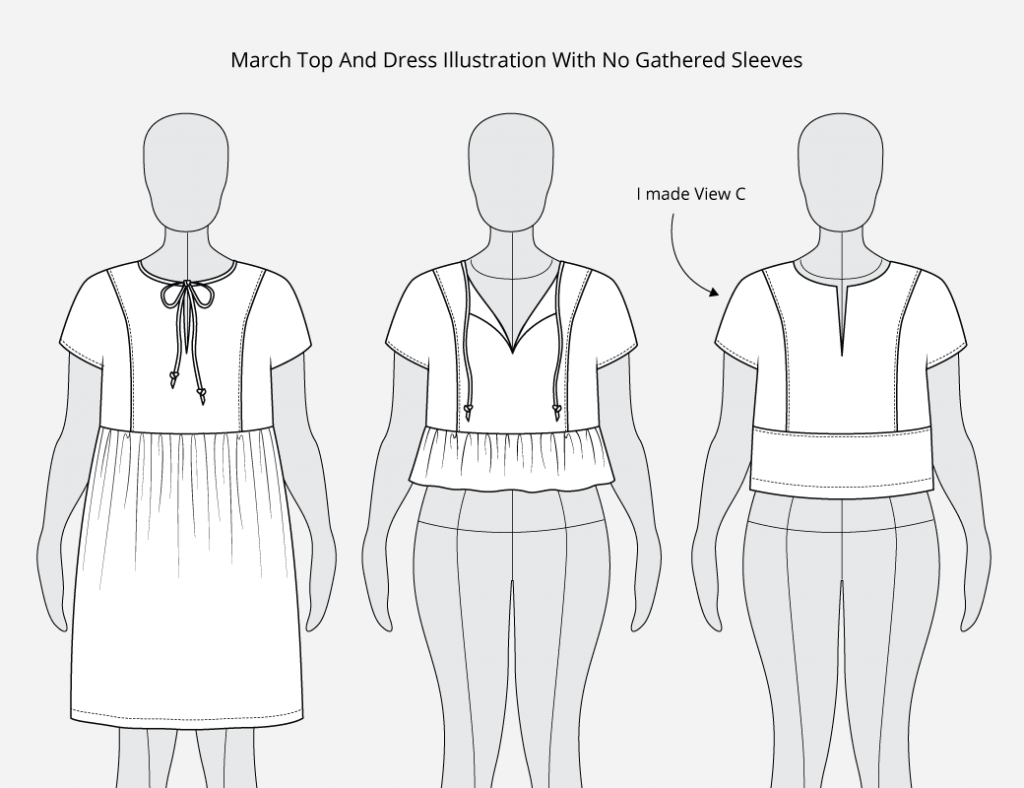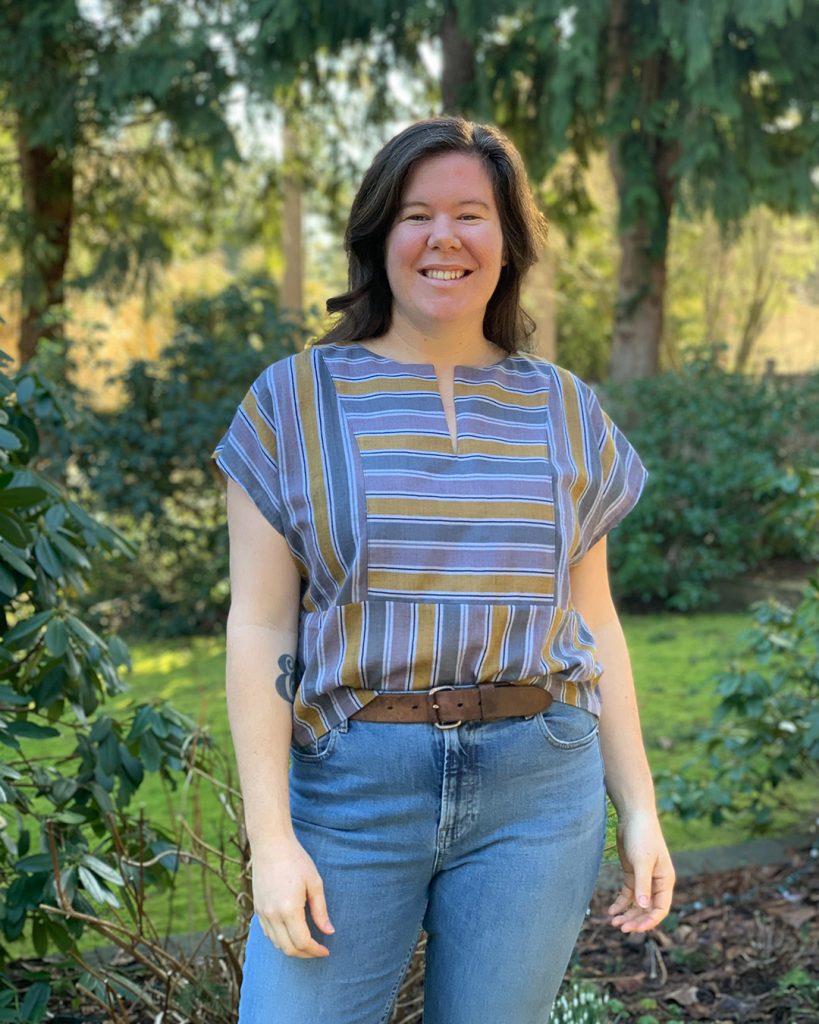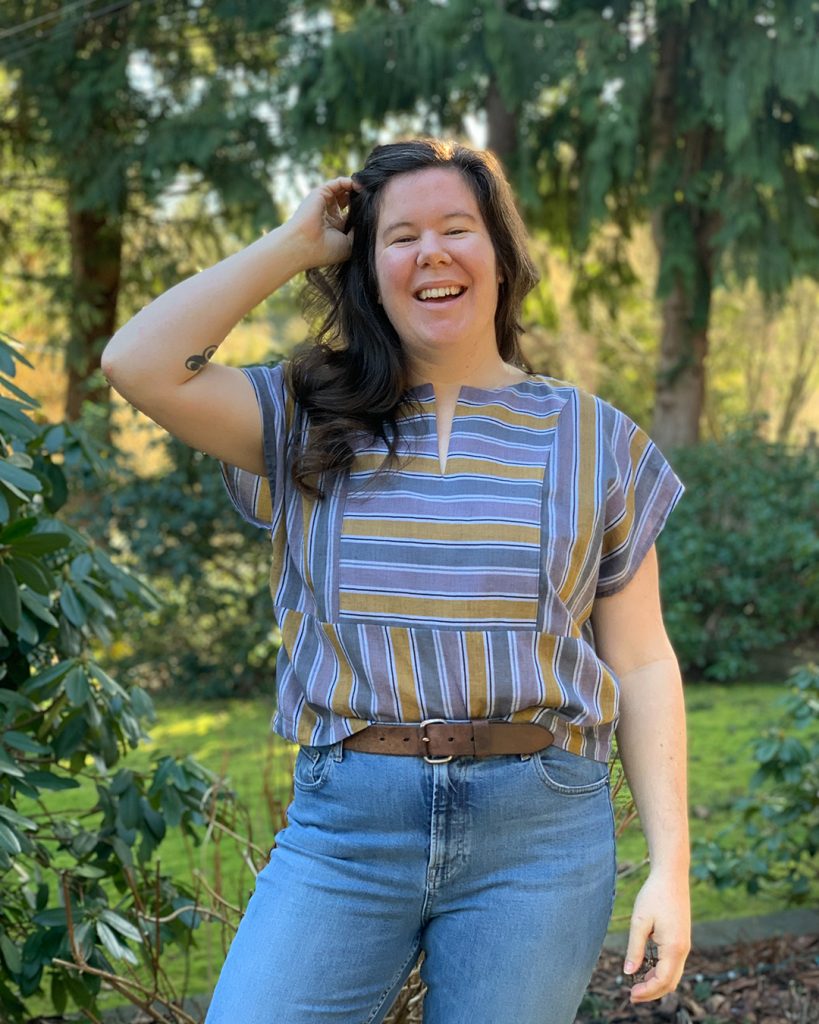 Yes, this "hack" is as simple as it sounds. Don't feel like gathered, voluminous sleeves? Leave them off! March has a dropped shoulder so you can easily eliminate the sleeves and be left with a cute box top. Instead of sewing on the sleeves, simply turn under the armscye 3/8" (1 cm) and then 3/8" (1 cm) again and topstitch to finish. I like to 'pre-press' this before I sew my side seam, that way it is all ready to be topstitched and I don't have to press around an awkward arm opening.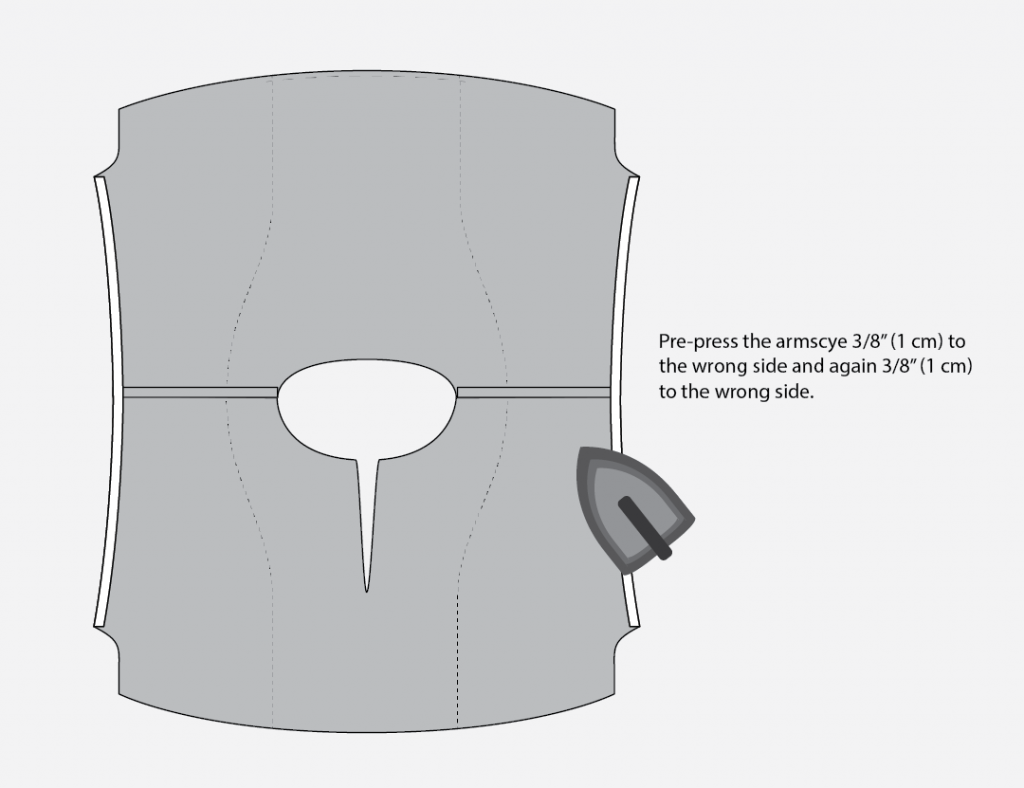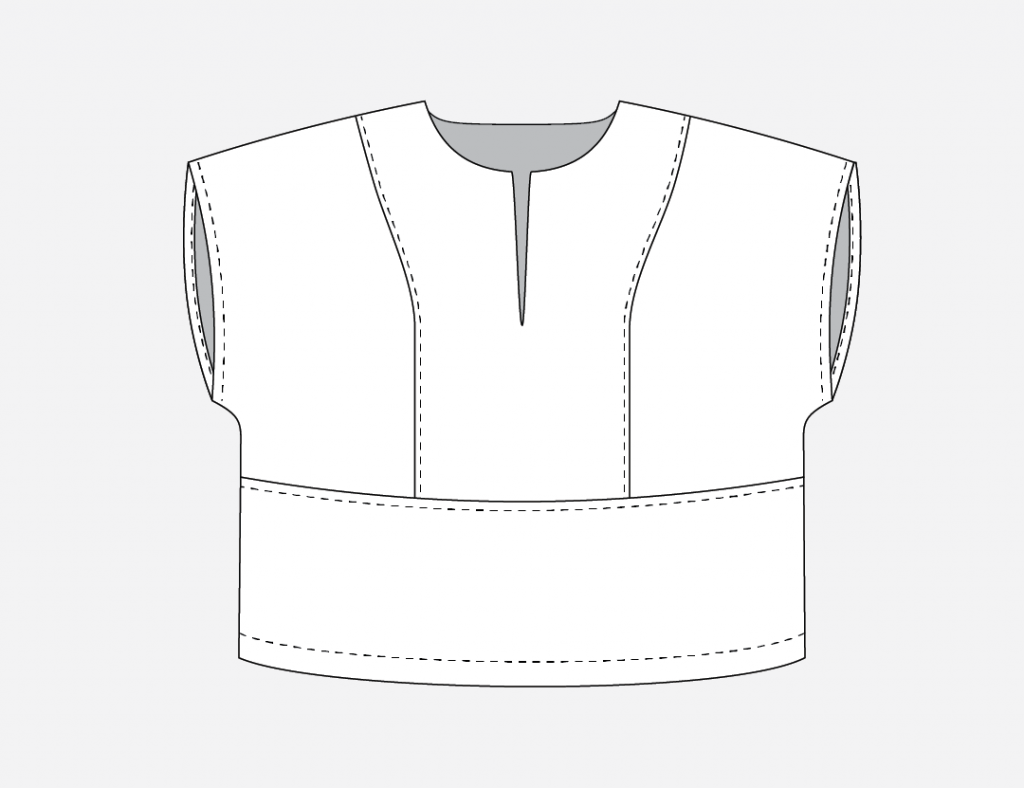 One thing I will note is that the arm opening on March is quite large. This is not an issue when there is a sleeve attached, but it may be too large without the sleeves. It depends on your personal preference! I run hot and I don't mind showing a glimpse of my bralette under my arms, so this large arm opening works for me!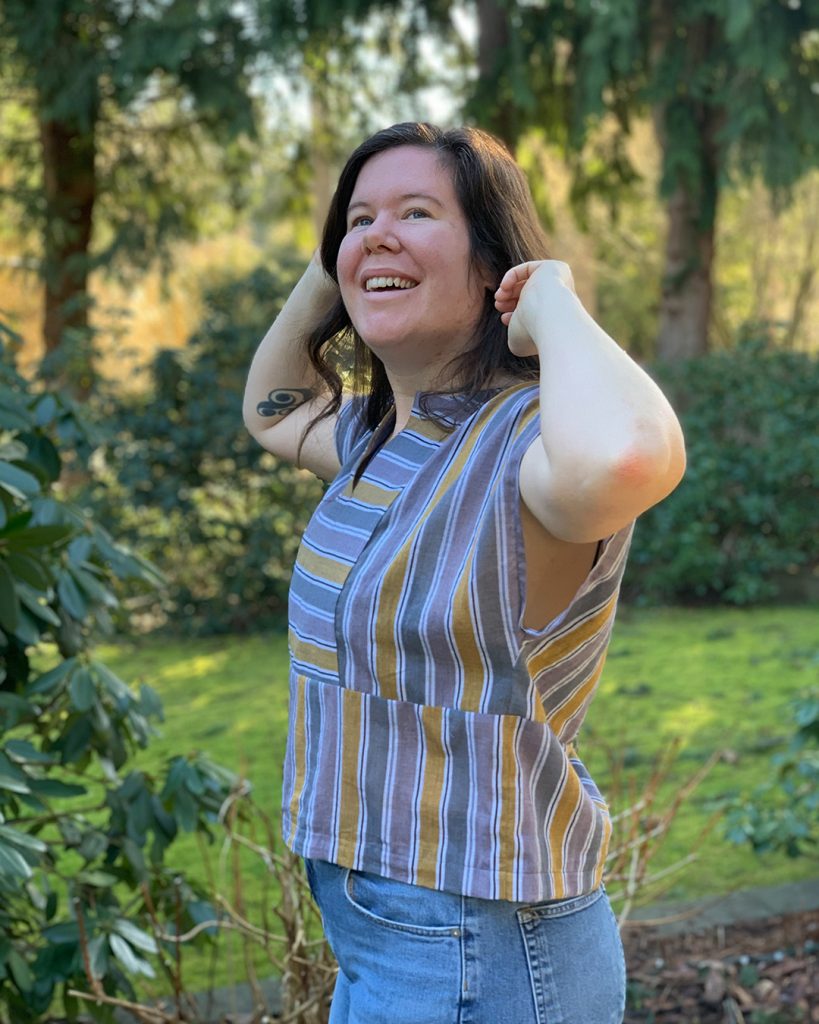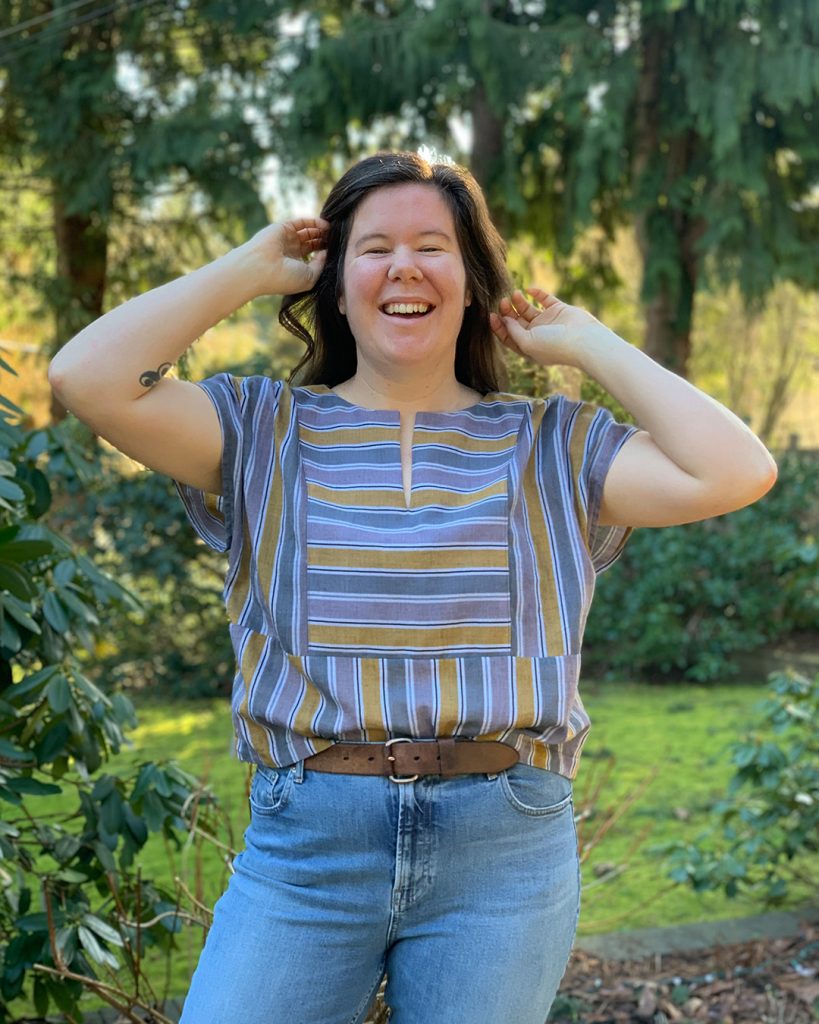 If you would like to make this opening smaller, you can sew the side seam up into the armscye more. This is something you can play around with when you get to that step in the sewing process. When you find the right proportions for you, make a note on your pattern so you can make that same change for your next sleeveless March!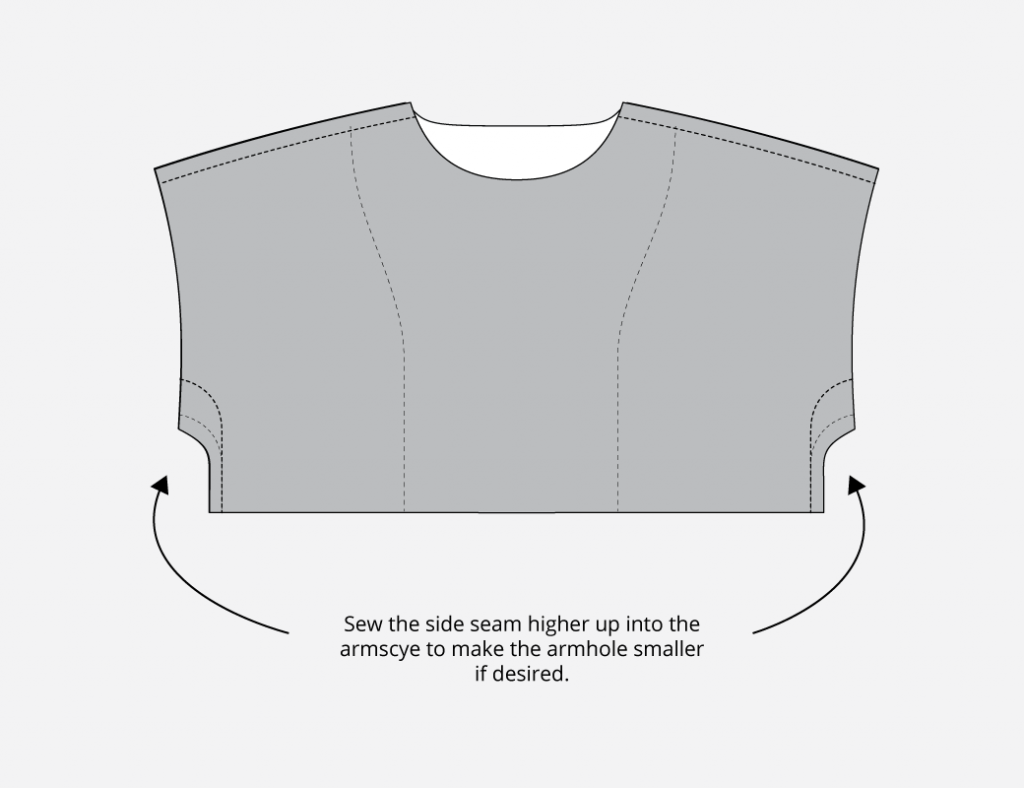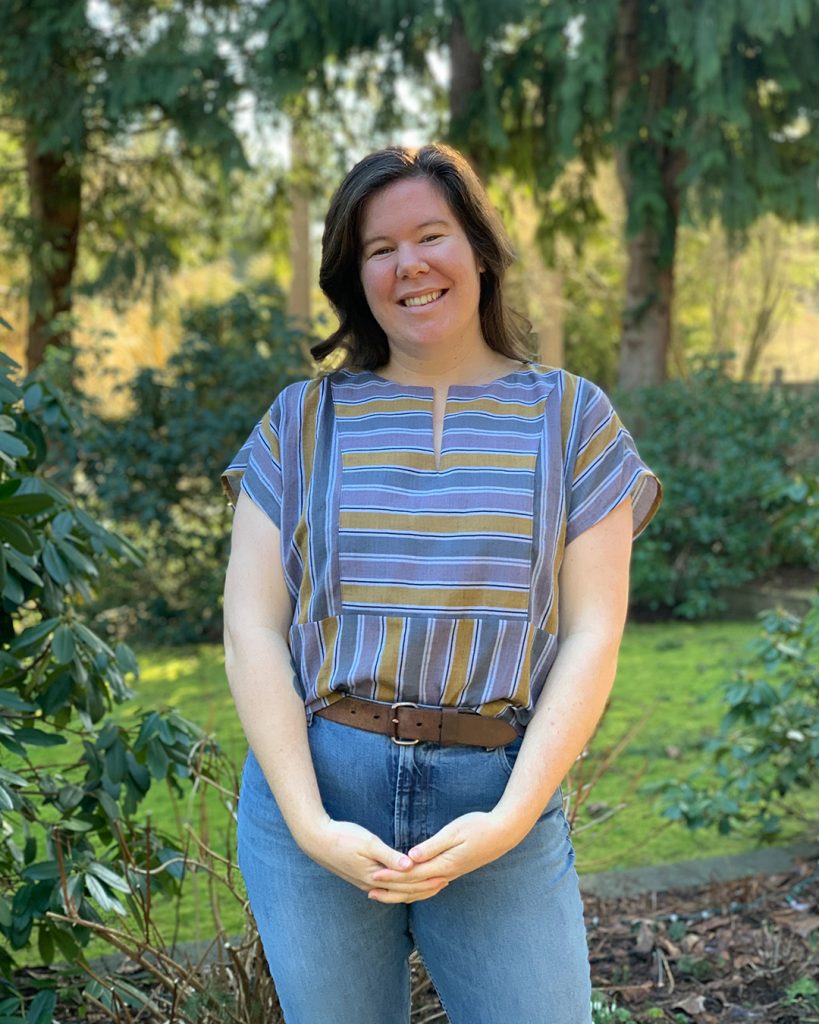 In addition to leaving off the sleeves, I also opted to play with the direction of this beautiful striped fabric for this March Top. March features an interfaced center front and back panel that is actually an external facing on the top/dress. I love this design detail because it is the perfect place to use a special accent fabric, play with print direction (as I have done here), or add embellishment like embroidery, quilting, or beading. I simply cut the front and back panel on the cross grain to highlight the stripe. I chose not to pattern match the peplum so it would stand out, too!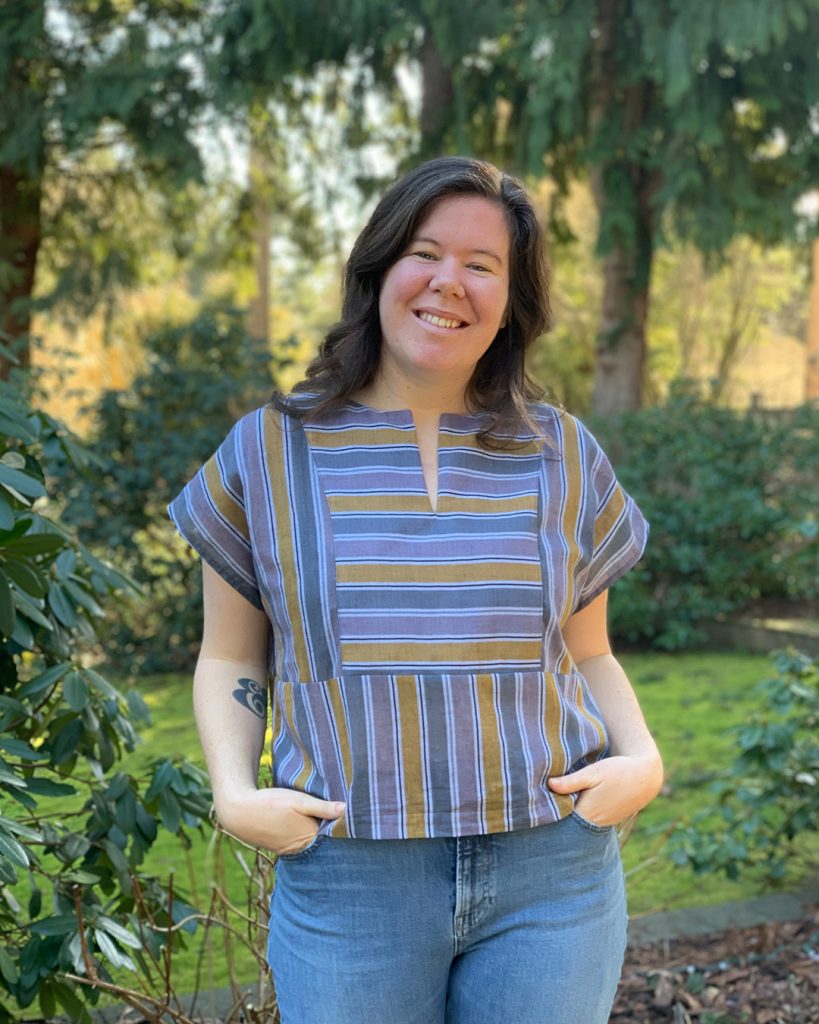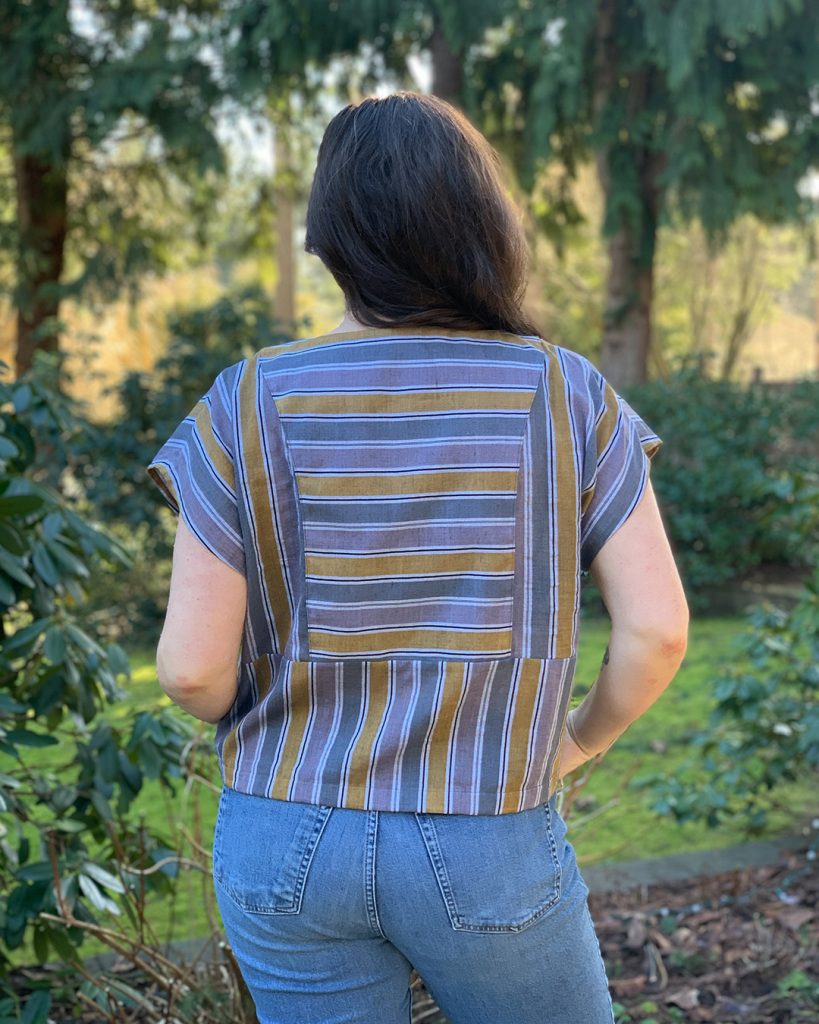 I made this sleeveless March as a top, but you can totally make it as a dress, too! The gathered skirt would work really well with this box top. In fact, sewists Christine and Allison made versions just like that! I love how Christine cut the plaid fabric on the bias for the front panel and layered it over a turtleneck for a more fall/winter look.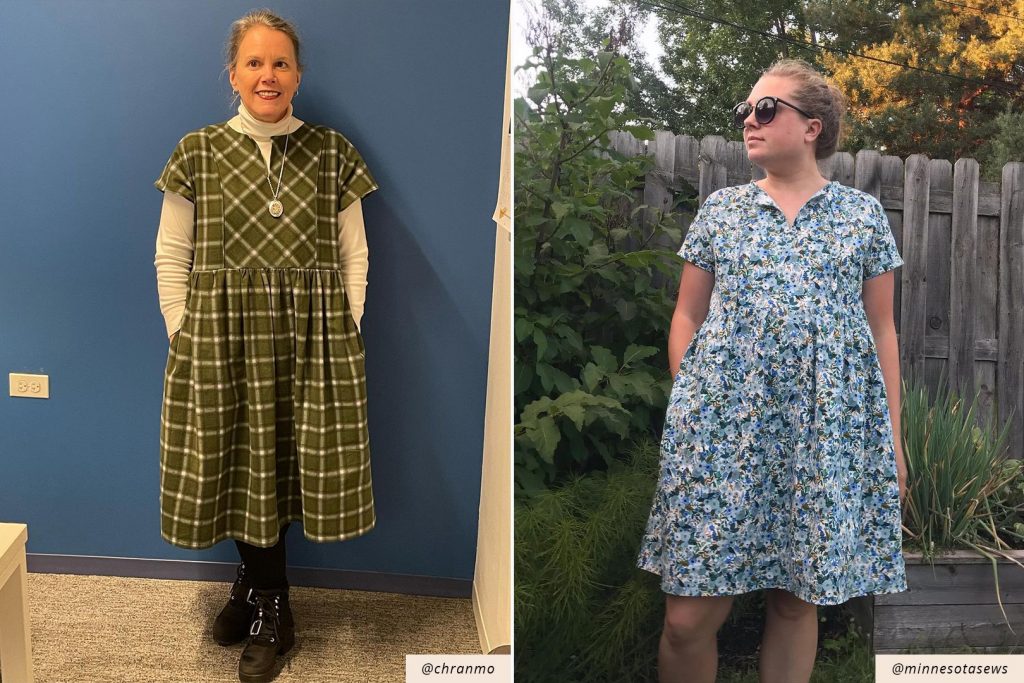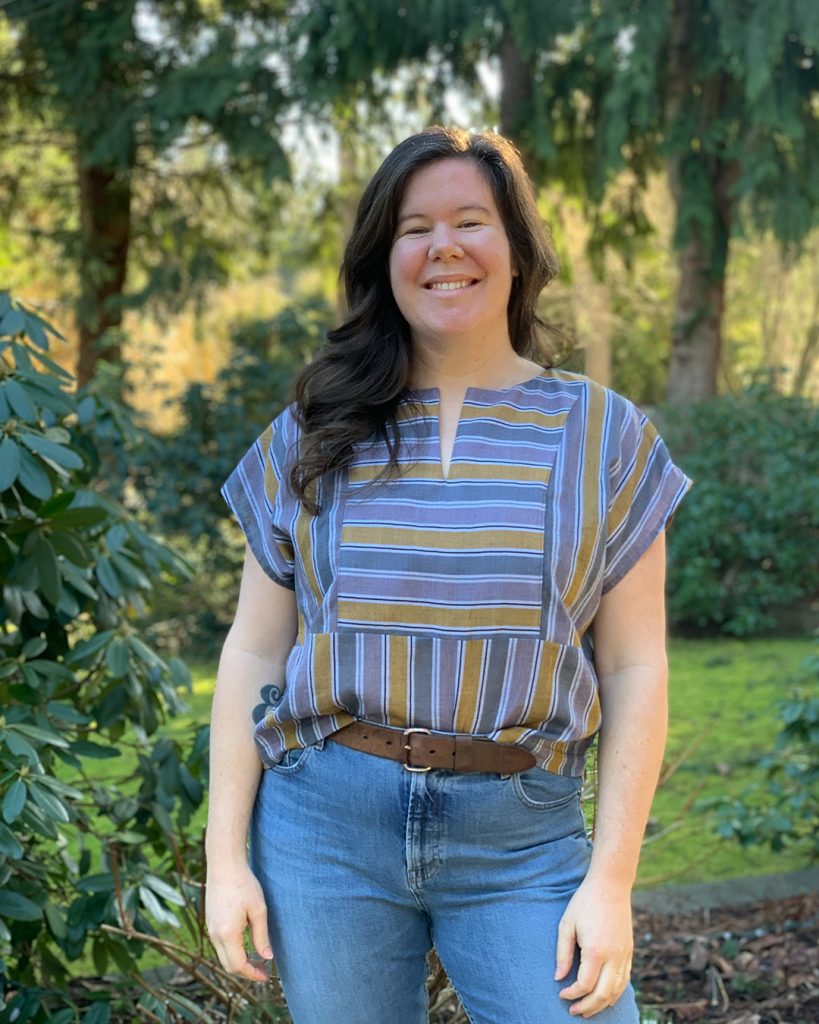 This top is so simple and quick to make, and I love that I can easily choose to add the fun, voluminous sleeves or not! It makes this pattern even more versatile and I can see many more of these fun, boxy tops in my future. Thanks for checking out this hack!
Grab the March Top and Dress for 20% off during March! No coupon code required.